IRVING, Texas — They both grew up in contrasting households, for the record, although acknowledging God in all of their ways had remained a customary trend taught by their parents.

Jimmel Chambers was raised in a single-parent Christian residence amid the divorce of his parents during which he was too young to recall.

Christine Chambers, meanwhile, was brought up in what society deems the traditional home, where Biblical principles and establishing a keen relationship with Christ were encouraged by her mother and father, a trend that had ultimately given way to her selling out completely to Jesus at the tender age of 17.

ANSWERING THE CALL — It is because of their influential impact as a married couple, coupled with their love for their church that Jimmel and Christine Chambers will serve as chairpersons for West Irving Church of God In Christ's annual Pastor and Wife Anniversary in which the Irving, Texas-based church will pay homage to Andrew Jackson, Jr. for 19 years of dedicatory service as it's Senior Pastor.

Together, this couple, by way of their awe-inspiring covenant, has become committed to diligently advancing the kingdom — with God, their Helper, leading the way.
"Well I do not come from the traditional family dynamic," Jimmel, during an interview this week with Making Headline News, said while explaining his upbringing in the church. "However, I've been going to church all my life.  Being that my mother is an evangelist, psalmist, organist, and during that time as president of the music department, she would take my brother and I to every Sunday morning and evening service as well as Tuesday and Thursday night services every week."
And then there's Christine, Jimmel's beloved companion, offering her share of childhood memories in what was a mostly Christian-oriented setting.
"I have been in church all my life," Christine explained. "My father was an evangelist when I was growing up, so we traveled to many different churches seeing people getting saved, healed, and getting the precious gift of the Holy Ghost. This really set the foundation for me and for the type of family I wanted to raise."
For what it's worth, while the Chambers' upbringings are dissimilar, it is due in large part to their unyielding love for God and each other that have contributed mightily to a union that undoubtedly has stood the test of times.
For 15 years and counting to be technical.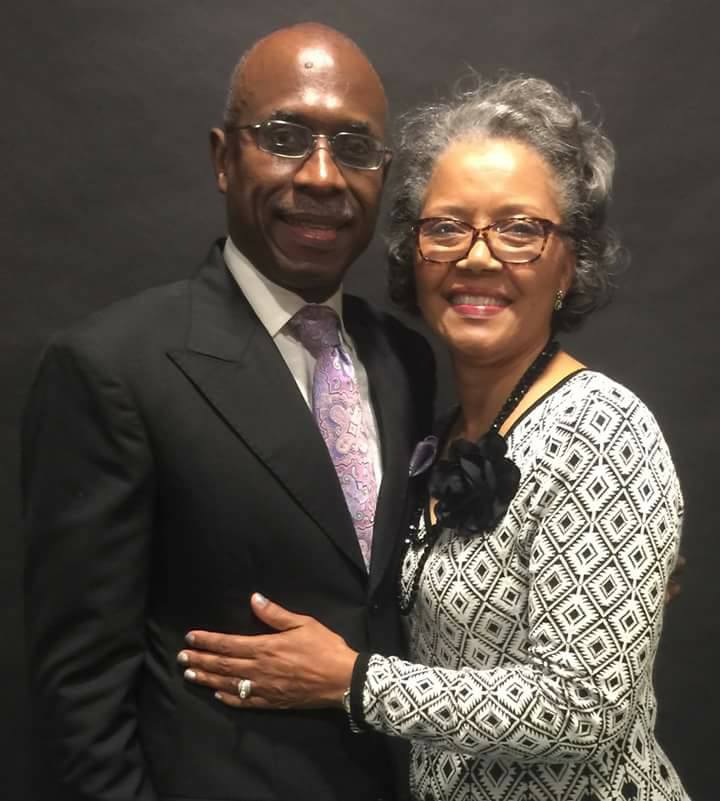 "Elder Jimmel Chambers is a man firstly dedicated to God, secondly to his wife and family and thirdly to the ministry at West Irving," Pastor Jackson said. "He and his wife Christine are definitely a true blessing to the ministry."
Moreover, it is because of their influential impact as a married couple, coupled with their love for their church that the Chambers will serve as chairpersons for West Irving Church of God In Christ's annual Pastor and Wife Anniversary in which the Irving, Texas-based church will pay homage to Andrew Jackson, Jr. for 19 years of dedicatory service as its Senior Pastor.
A native of Chicago, Jackson, Jr., 60, got his ministerial start in Memphis, where his father, Andrew Jackson, Sr., Faith Temple Ministries COGIC's founder, had pastored the church he organized for 46 years before calling it a career in June 2016.
Consequently, Jackson, Jr., his wife, Sandra, and their family in 1986 relocated to the Dallas/Fort Worth area, where he was eventually installed as West Irving's Senior Pastor approximately 13 years later.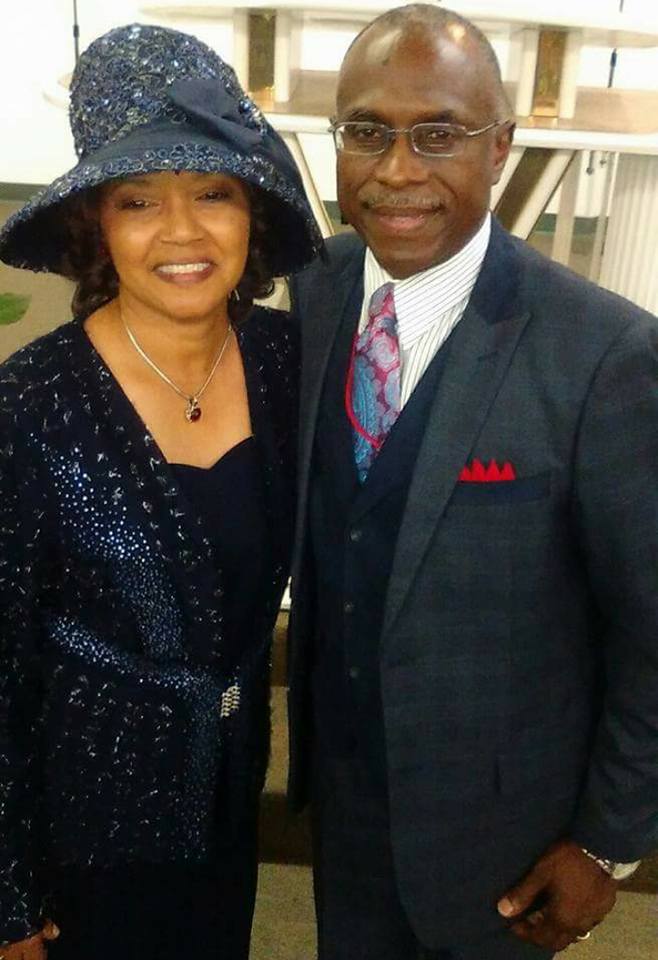 Jackson, Jr.'s Pastoral Anniversary festivities will begin here Friday night at 7 CST and will culminate with morning and afternoon services Sunday at 10:45 a.m. and 3:30 p.m. CST, respectively.
MORE ON WEST IRVING: http://westirvingchurch.org/
For the Chambers — both of whom of are natives of Illinois — joining West Irving essentially was a foregone conclusion sometime in 2011, during which Jimmel had stopped by a nearby business to speak with a few of his clients.
"One conversation lead to another about church," Jimmel recalled. "From that conversation, they knew my background as being an elder in the Church of God in Christ and that I was still seeking a new church home after relocating. Right away, the first people they mentioned was Pastor and First Lady Jackson and they immediately called Pastor Jackson on the phone to speak with me."
The rest, as they say, was history.
In fact, a public invitation to officially announce West Irving as their new church home wasn't merely necessary as far as the Chambers were concerned, considering it seemed they were already sold on joining the church that is housed in a residential community at 4021 Conflans Road.
"This might not mean a lot to others, but Pastor Jackson took the time out to speak with me…a stranger," Jimmel said. "And then after that, he gave me his personally number. That spoke volumes about him, his wife, and the church that he pastors."
Even after establishing a close-knit bond with Jackson, Jr. and his congregation over the next couple of years, West Irving thought it imperative to collectively demonstrate the agape love for which it is widely known, particularly when the Chambers had been hit with some news that essentially sent shock waves throughout their family — news that spread miles across the heartland region, all the way back to Illinois.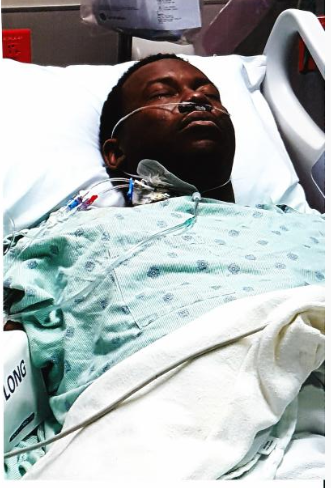 In December 2014, Jimmel — who was 35 at the time — found himself confined to the intensive care unit for over a week, during which doctors had diagnosed him with terminal kidney failure.
As if such a devastating diagnosis wasn't enough to rattle this young couple, doctors had gone as far as to render Jimmel's death sentence, projecting that he had approximately 30 days to live unless he underwent dialysis immediately.
And just like that, such unyielding, bend-but-don't-break faith for which the Chambers had been taught as youngsters was suddenly placed on trial unlike never before.
But God…Whom, as He's done time and again in the lives of this couple, deemed it necessary to cross-examine the adversary.
As only He could.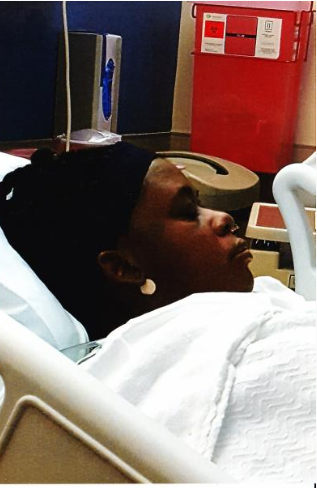 "My wife Christine was there for me as my helpmeet, taking me to every doctor's appointment, surgery and dialysis training sessions," Jimmel said of a tear-jerking testimony that for the past few years had become a familiar, yet public discussion throughout the loudspeakers in West Irving's sanctuary, particularly during the rehabilitation stages of his condition.
Still, it wasn't until nearly two years removed from his sudden illness that Jimmel had began to witness what he described as the "positive effects" of his dialysis which, according to him, had all but come to a minimum.
Talk about God-orchestrated comeback for the ages.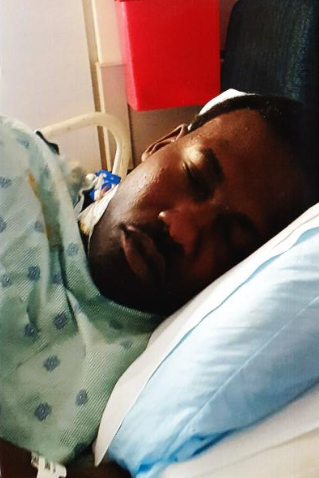 "I even remember telling my wife that one thing I do not every want to become is comfortable with being on dialysis," Jimmel recalled. "So while I was waiting on my healing to come from the Lord in the form of my kidney functioning kicking back in 100 percent, I never thought to consider it could happen the way that it did."
In what had emerged as arguably the silver-lining to the Chambers' longstanding love story, doctors informed them that Jimmel was in dire need of a kidney transplant and, to everyone's surprise, Christine's examination came back a perfect match.
Talk about another God-orchestrated comeback for the ages.
"My wife, my helpmeet, my heaven's gift, Christine, got tested and was a perfect tissue and blood match to give me a kidney transplant," Jimmel said of an incredible development that undoubtedly had been a defining moment in his marriage long before he met Christine. "I promise you that I never thought that when we said 'I do' back in 2002, it would end up saving my life.  And now it's been a healthy one year and two months since God used her to extend my life."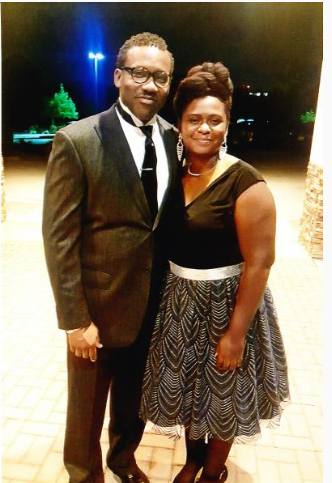 Come this weekend, amongst the things about which the throng of worshippers who will descend here shouldn't find surprising is the Chambers likely taking inventory, thus recalling the emotional events that surfaced long before they were named chairpersons for West Irving's latest Pastoral celebration.
"It really reinforced that God had further work for me to do and gave me a further renewed outlook to press forward with my life in the roles that I was created to play," the 39-year-old Jimmel said of having defied arguably the grandest odds of his young life.
"Pastor and First Lady Jackson have been good role models for us.  When we moved to Texas in 2010, I would have never thought to meet amazing people like these two. They have been a true God send, and I can never repay them for all the time they have given to my family. They have been here with us through the thick and thin and have become like family to us."
Especially during a tear-jerking encounter in which they needed it the most, one that was highlighted by a God-orchestrated comeback for the ages.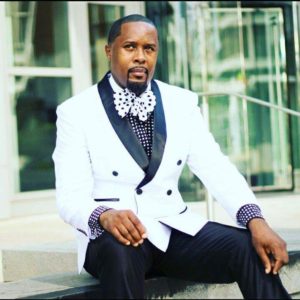 EDITOR'S NOTE: If you are an entrepreneur, business owner, producer, author, athlete, musician, barber, life coach, motivational speaker, cosmetologist, tax preparer, model, or pastor/minister who is seeking exposure and would like to share your story with an in-depth news feature, call Reporter Andre Johnson at 901-690-6587 or Facebook message him under "Andre T. Johnson" for details.
Andre Johnson is Founder and Publisher of Making Headline News. A 2000 graduate of the University of Memphis School of Journalism and former reporter of sports for the Memphis Commercial Appeal newspaper, Johnson is the former chief adjutant to Elder Andrew Jackson, Sr. of Faith Temple Ministries Church of God In Christ. Based in Dallas, Texas, Johnson covers the NBA Southwest Division. To reach Johnson, call him at 901-690-6587 or send email to andre@makingheadlinenews.com or memphisgraduate@yahoo.com. Also, follow him on Twitter @AJ_Journalist.