Finally, brethren, whatsoever things are true, whatsoever things are honest, whatsoever things are just, whatsoever things are pure, whatsoever things are lovely, whatsoever things are of good report; if there be any virtue, and if there be any praise, think on these things.

(Philippians 4:8 KJV)
---
A-K-A
FTER GOD'S OWN HEART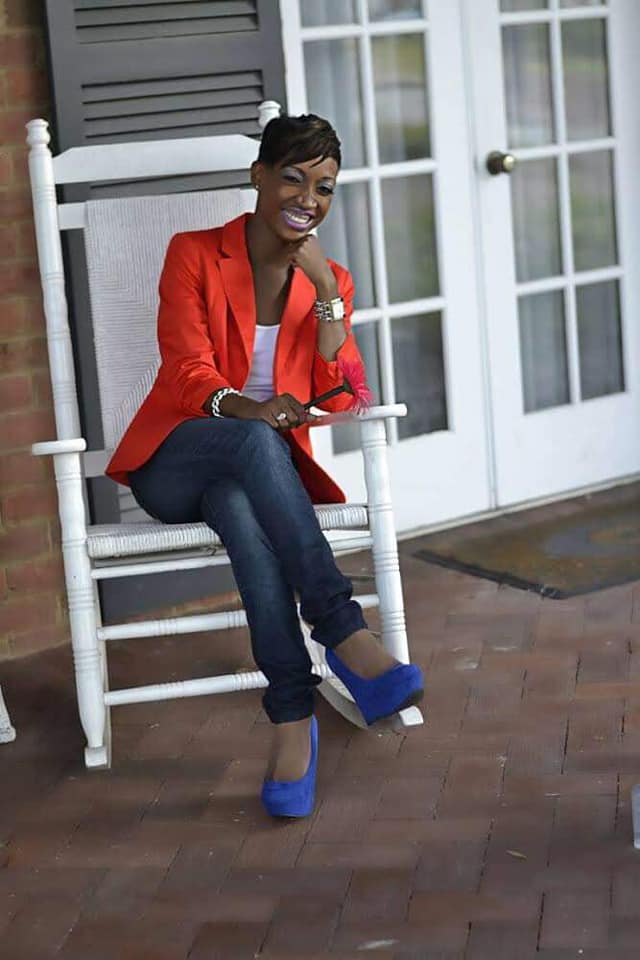 DALLAS — Just about every morning, LaDonna Marie hastens to her Facebook page, where she stages to her timeline a pivotal, inspiring reminder to the masses.
"Good morning everyone. Have a phenomenal day," LaDonna Marie customarily tells her more than 4,300 social media followers.
To grasp a thorough concept of why LaDonna Marie deems it essential to jumpstart her day by empowering people of the importance of staying empowered, look no further than how God has strategically allowed her gifts to make room for her, most notably through the ever-so-competitive world of authorship.
A native of Fayette, Mississippi, Mississippi, LaDonna Marie is responsible for having written nine books, while co-authoring 12 to date.
Four additional solo authored books are presently in the works and scheduled to be released this year.
---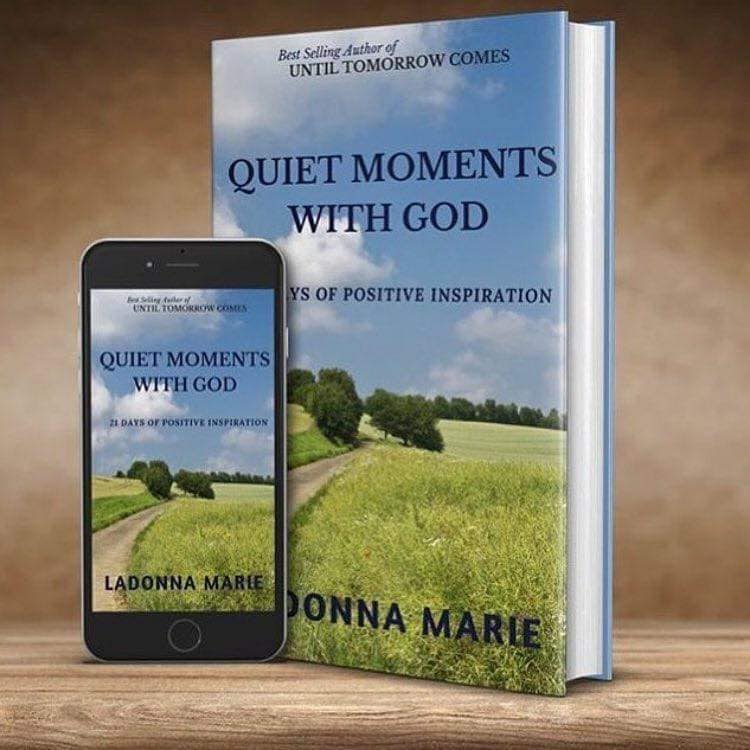 This award-winning author's latest book is entitled, "Quiet Moments with God: 21 Days of Positive Inspiration" and, much to her delight, this newly-produced written document has been nothing short of impressive since it officially made its ceremonious presence on the market.
Released officially on September 17, 2018, LaDonna Marie's "Quiet Moments with God: 21 Days of Positive Inspiration" is comprised of — you've guessed it — 21 days of positive inspiration, whereby this young and gifted author's primary focus is centered largely on providing her readers with an entirely different outlook on how they ought to perceive what she appropriately describes as their day-to-day life experiences.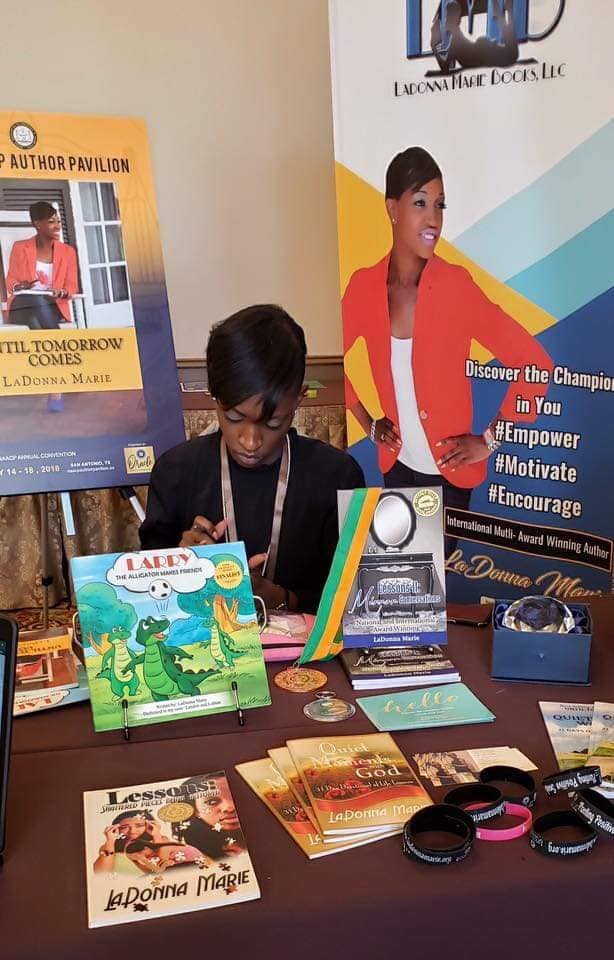 "Each day brings its own situations, setbacks, victories, and triumphant moments," according to a spokesperson for LaDonna Marie's "Quiet Moments with God: 21 Days of Positive Inspiration" at Amazon.com. "However, God grants new mercies for our walk daily. The author would like you to use the devotions in this book to put a positive view (on life), or how you approach these areas."
For LaDonna Marie, an alumnus of Alcorn State University who resides in Fayette, Mississippi, she's especially grateful that God had infused her with the light of the Holy Spirit to resume writing her book, particularly after this accomplished author had taken what appeared to be a brief hiatus from her latest project.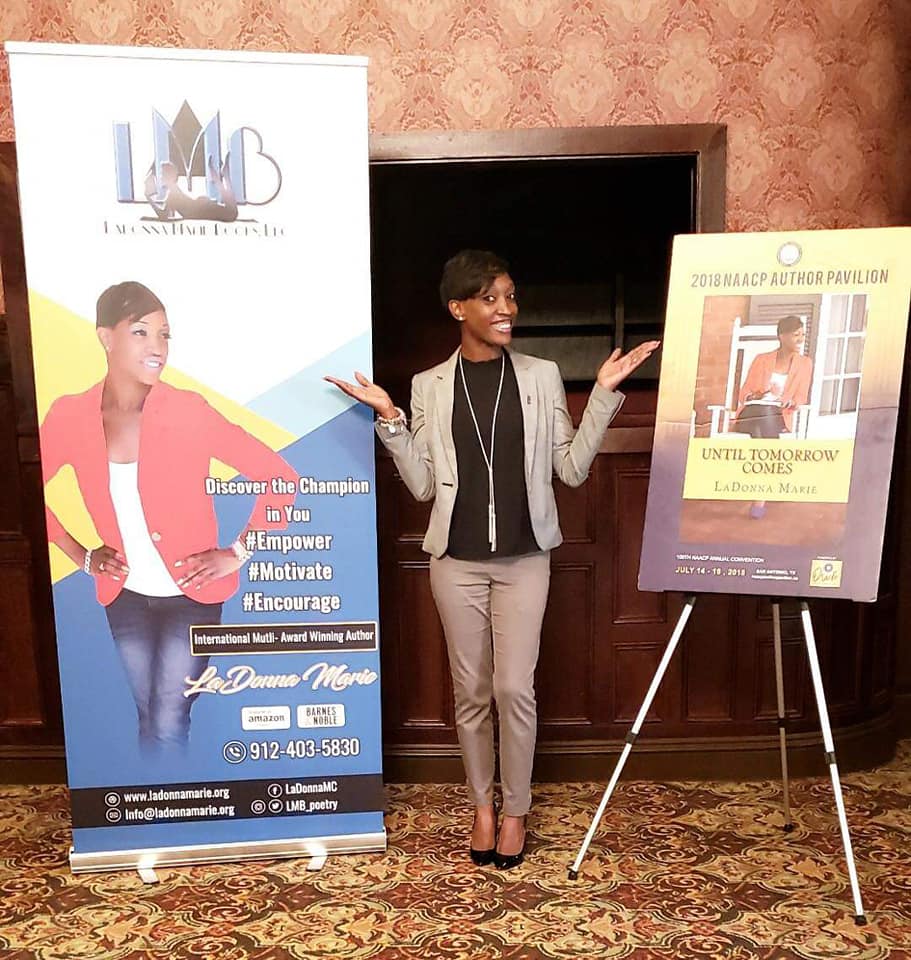 ---
"I started writing the book in 2017 and normally I write multiple titles at once," LaDonna Marie told Making Headline News during a weekend interview. "It wasn't until 2018 when I picked it back up and decided to finish."
---
Once she finished her God-mandated assignment that had ultimately came wrapped up in her latest book, LaDonna Marie had consequently emerged as the beneficiary of an array of favorable feedback and rave reviews.
"One reader stated that (this book) resets her focus and attitude," LaDonna Marie said. "It keeps her mind on things they should be on. It's clear and easy to read. It also (helps) her to stay on track and a right way of thinking as our Heavenly Father wants us to be."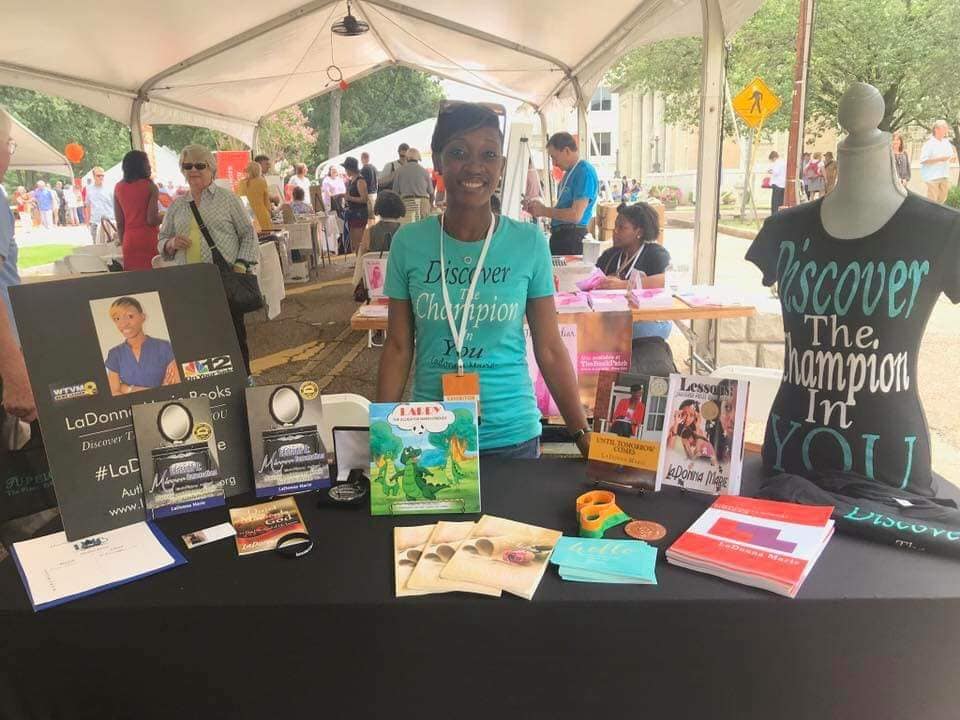 While LaDonna Marie's newest published work has given way to her share of sustained success since its release, her other books have likewise impacted the kingdom.
LaDonna Marie also is responsible for having produced:
Expressions Of The Mind, Body, & Soul
Until Tomorrow Comes
Lessons: Shattered Pieces Being Restored
Quiet Moments with God: 31 Days of Life Lessons
Eloquent Love Notes
Lessons II: Mirror Conversations
Larry The Alligator: Makes Friends and,
Rebuilding Fragments Workbook.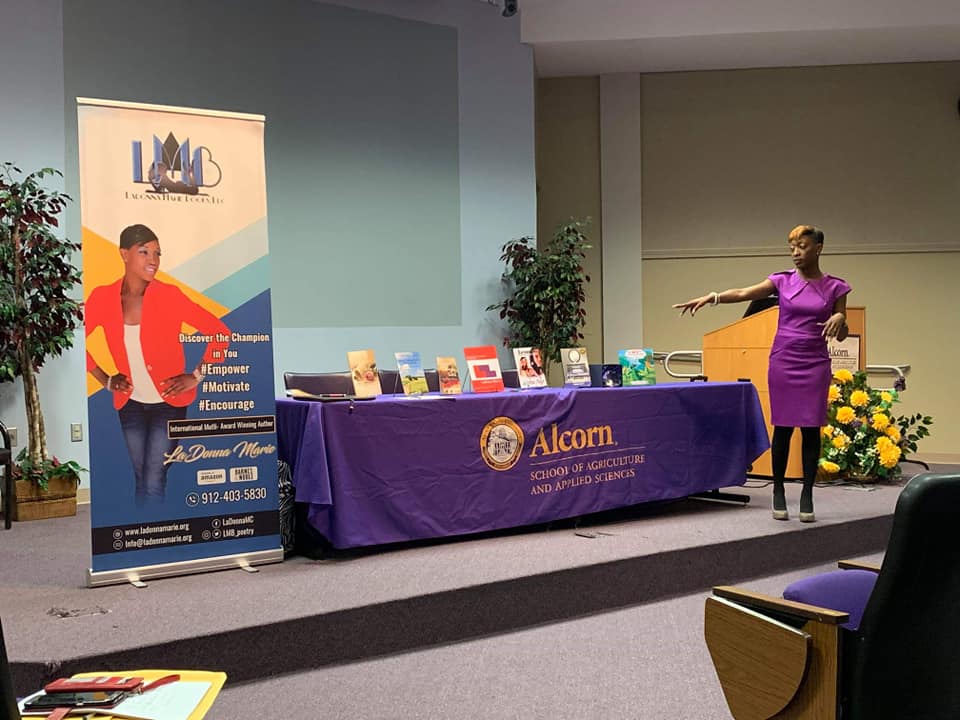 As for the divine message she aspires to send to her reading audience through her assortment of books, LaDonna Marie said, "I want people to have hope and to know that they can overcome any obstacle, that they have a purpose and each new day, they have a chance to make a difference."
More than anything, LaDonna Marie — a single mother and devout woman of faith — has gone to great lengths to help advance and empower God's kingdom's for such a pivotal time as now — particularly in these perilous times.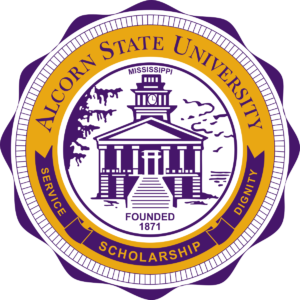 "God has created me to encourage others and empower others who are overcoming obstacles," said LaDonna Marie, whose itinerary includes an upcoming speaking engagement before a group of middle school girls March 20 in Jackson, Mississippi, as well as a host of book signings, festivals, and conferences throughout the remainder of this year.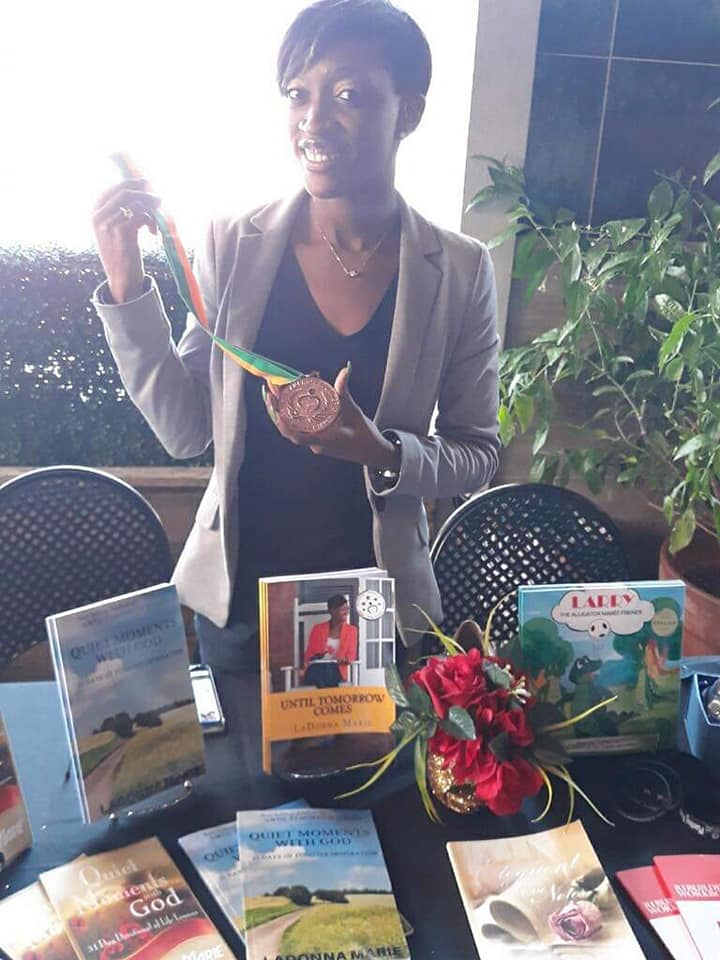 "(I want) to assist them in their healing process and to help them to discover the champion inside through my writings."
Something this brilliantly crafty author does virtually every morning, as evidence by her social media posts.
"I would like everyone to know there is greatness the inside of you," LaDonna Marie said. "You have what it takes to overcome every obstacle. Be sure grab a copy of one my inspiration books to further encourage yourself."
Not to mention view life from God's perspective.
---
For more information about Mid-South-area Author LaDonna Marie, or to schedule her for a public appearance, a book signing or speaking engagement, connect with her via Facebook under https://www.facebook.com/ladonna.smithcook. Also, send email to: Lmbpoetry @gmail.com.
---
CONNECT WITH THIS AWARD-WINNING JOURNALIST FOR MEDIA EXPOSURE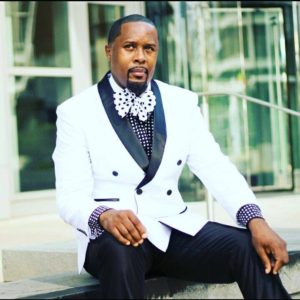 EDITOR'S NOTE: If you are an entrepreneur, business owner, producer, author, athlete, musician, barber, life coach, motivational speaker, cosmetologist, tax preparer, model, or pastor/minister who is seeking exposure and would like to share your story with an in-depth news feature, call Reporter Andre Johnson at 901-690-6587 or Facebook message him under "Andre T. Johnson" for details.
Andre Johnson is the award-winning Founder and Publisher for Making Headline News. A 2000 graduate of the University of Memphis School of Journalism and a former staff reporter of sports for the Memphis Commercial Appeal newspaper, Johnson covers the NBA Southwest Division from Dallas, Texas. To reach Johnson, send email to andre@makingheadlinenews.com or to memphisgraduate@yahoo.com. Also, follow him on Twitter @AJ_Journalist.