HOME SWEET HOME: Upstart Mavericks finish strong in pivotal fourth quarter against Portland, extend home winning streak to five games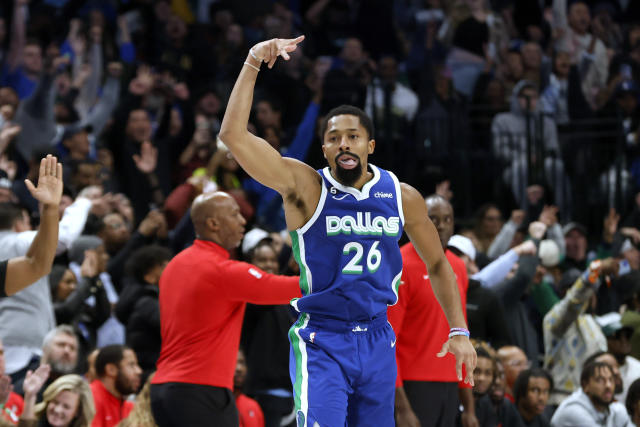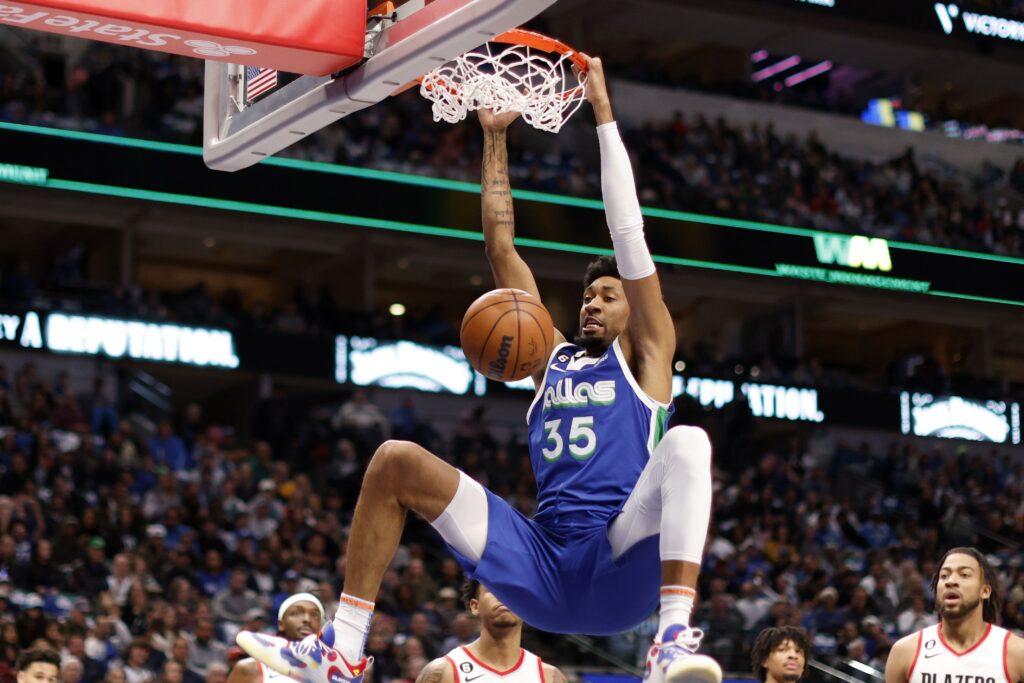 ---
The Mavericks looked mighty spiffy in snapping their two-game winless streak.
Sporting their new City Edition 2022 uniforms against the Portland Trailblazers, the Mavericks began their second five-game homestand of the season by shooting 50.6 percent through 48 minutes and getting a game-best 42 points from superstar Luka Dončić as Dallas won a grind-it-out affair, 117-112, before an announced sellout crowd of 20,277 Saturday night in the American Airlines Center.
Saturday's win extended the Mavericks' winning streak on their homecourt to five game and 6-1 on the season.
Dallas plays its next four outings at the AAC before taking to the road for a three-game trip.
Once again, Dončić was his usual reliable self after turning in his lowest scoring output of the season (22 points) in Thursday night's loss at Washington.
Against the Trailblazers, Dončić, the NBA's leading scorer, registered a triple double with 42 points on 13-of-22 shooting, 13 rebounds, and 10 assists, and Dallas got superb bench play from Christian Wood and Tim Hardaway Jr. as the Mavericks snapped Portland's three-game winning.
For Dončić, the favorite to win's league MVP award, it was his third 40-point game of the season. Dončić, in fact, became the sixth player in NBA history to record four or more 40-point triple-doubles, joining Oscar Robertson (22), James Harden (16), Russell Westbrook (13), Wilt Chamberlain (seven), and tying LeBron James.
---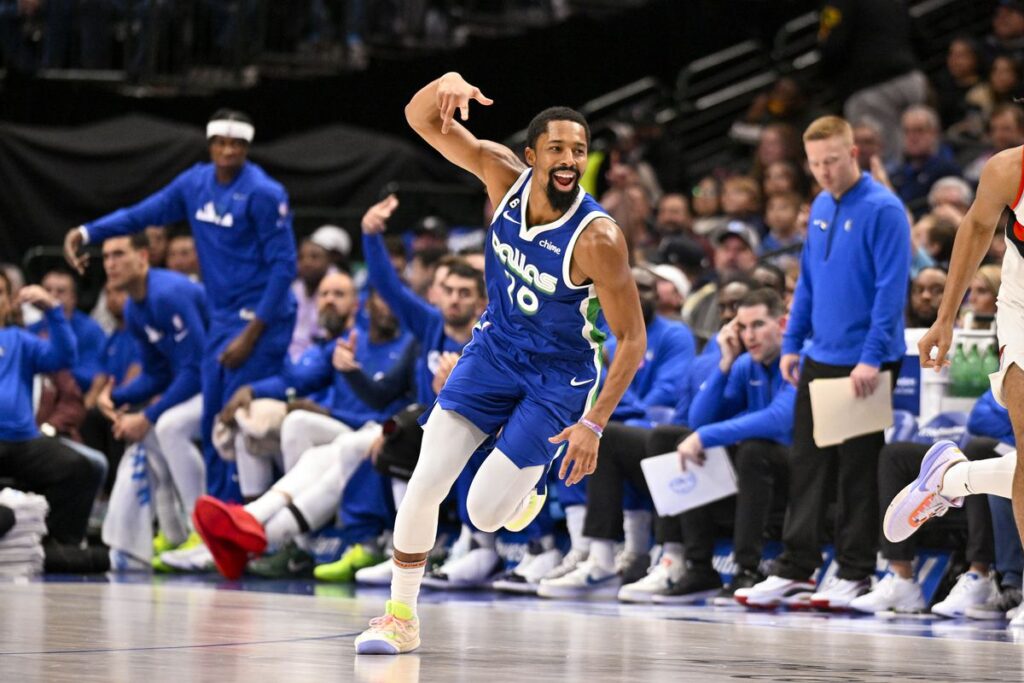 ---
"I thought Luka played great," Mavericks coach Jason Kidd after his team improved to 7-5 on the season. "Spencer (Dinwiddie) delivered there late. Timmy off the bench and C-Wood off the bench were big. Doe (Dorian Finny-Smith) had some great looks there late. But just the trust factor to be able to throw it to Doe and Doe makes a big three. But Spencer was big, too. He was going there. What was he…6-for-8 from 3 (point range)? Those were big shots there. There were a lot of good things that we learned from that road trip. I thought we played better. We gave up the lead, but we kept fighting. And again, our defense was pretty good there at the end."
Said Dončić of his remarkable effort: "It's not routine. You saw the last two games when I really struggled. It's nice to have."
In snapping Portland's three-game undefeated streak, the Mavericks built a 59-57 halftime advantage and outscored the Blazers, 32-24 in the final frame to ease out to the final margin, overshadowing masterful performances by Jerami Grant and Damian Lillard, who finished with 37 and 29 points, respectively.
"We fought. We took the lead, I think we went up three, and we were able to put some stops together and keep attacking the matchups," Lillard said. "They came down and answered with a three, then they hit another, Dinwiddie hit three threes in a row. Luka's a great player so just the attention we gave him down the stretch, and they got everyone on the floor around him that can shoot.
---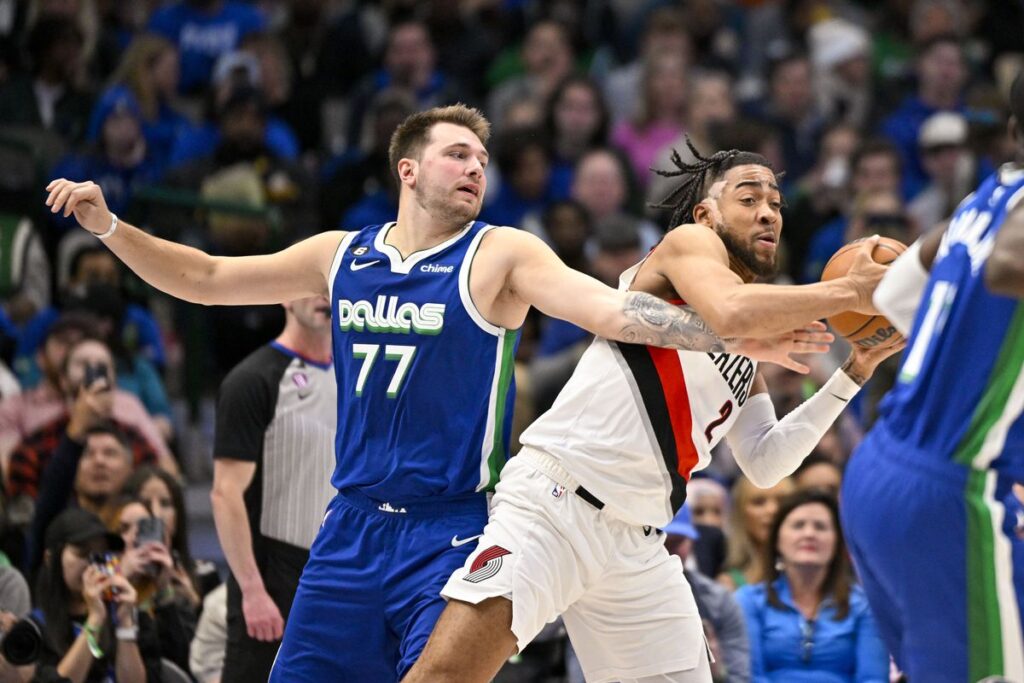 ---
"That's the risk that you take, trying to get the ball out of his hands and he dished it out to Spencer, and we tried to close to him, but guys get it going in this league. They make contested ones, they make the open ones, and they start to get confident and that's what happens, I feel like he got hot down the stretch for those three threes. We gave him that separation down the stretch multiple times, and we have to tighten up on him and get the better of those possessions."
Dinwiddie finished with 20 points in 32 minutes of action, Wood poured in 19, and Hardaway Jr. added 16 for the Mavs, who welcome the Los Angeles Clippers to the American Airlines Center Tuesday at 7:30 p.m. CST.
Anfernee Simons was the only other player to score in double figures for Portland with 24 points on 9-of-20 field goals in 39 minutes. — Andre Johnson
---