And I, if I be lifted up from the earth, will draw all men unto me. (John 12:32)
Just after sunrise Friday morning, Dr. Andrew Smith took to his Facebook and installed a rather inspiring, thought-provoking post.

Said Smith, a longtime Apostle, to the masses: I would pay any price that I have to in order to be in the presence of greatness! To be around bosses, champions, those winning! To be in their presence….there isn't a price large enough to hold me back!

To grasp a thorough understanding of why Smith deemed it essential to jumpstart his day with an awe-inspiring, provocative social media post, look no further than the immense strides he and his wife, Dr. Apostle Aprelle Mitchell Smith, have made through their ministry in recent years.

"When we first started in ministry, we did not have any support at all," Apostle Smith told Making Headline News this week. "It was believed that we were too young, or perhaps too inexperienced to begin a new ministerial work."
To their credit, the Smiths were determined not to buy into what undoubtedly was unfavorable and discouraging feedback, particularly as it pertained to establishing a solid walk with their Creator.
Instead, they steadfastly consulted God for a sense of direction unlike never before and, for their efforts — coupled with their collective acts of obedience — they are reaping the benefits of their labor.
Both of whom are natives of Chicago who hold doctorates on Theology, Apostle and Mrs. Smith are the God-appointed "Generals" behind Kingdom Centers International (or KCI-Worldwide), a globally acclaimed ministry they started in 2012 approximately a decade after Apostle Smith admittedly had given up the "street life" to pursue an authentic relationship with God.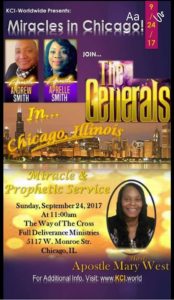 A progressively thriving ministry that the Smiths labeled a "movement" during an exclusive interview, KCI-Worldwide is geared largely toward promoting a strong relationship and worship unto God which, according to its founders, are key components in the advancement for their ministry.
In addition, KCI-Worldwide also implements a strong presence of teaching discipleship to the people, in large part so that they become knowledgeable with regards to their walk with God — especially as it relates to Biblical standards and principals, according to a spokesperson for KCI-Worldwide at http://www.kci.world/about-kci-worldwide.html.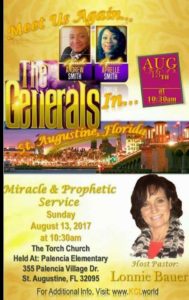 Moreover, KCI-Worldwide strives diligently to promote establishing what the Smiths describe as a "purposeful relationship" with God aside from anything else.
"We strongly empower the body of believers to know God on a more personal level," Apostle Smith explained. "This personal relationship of knowing God, understanding God, and walking with Him can be accomplished as each believer studies the Word of God and communicates with our Heavenly Father through personal prayer and worship. KCI-Worldwide teaches Kingdom messages, focusing on how to walk in God's Glory during this End-Time."
Ahhhhh….the End Time.
Now this is where things become increasingly intriguing now that this remarkably impressive ministry is starting to become a massive fixture throughout the Body of Christ, most notably from a universal standpoint.
"We have many testimonies of face-to-face encounters with the Lord, Angelic visitations, and trips to heaven," Apostle Smith explained. "We have testimonies of financial breakthroughs, miraculous provision, and divine protection."
Interesting enough, a few of these life-enhancing, tear-jerking testimonies have unfolded right before his eyes, Apostle Smith is quick to acknowledge.
Take, for instance, how for approximately 16 years, when his wife was stricken by an uncontrollable "blood issue" that according to Apostle Smith, was reminiscent to that of the woman with the issue of blood.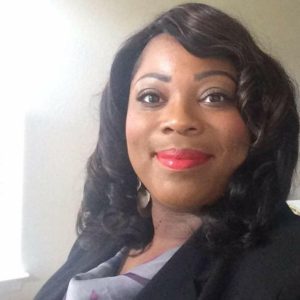 "(She was) having to wear diapers, adult-depends, and over 20,000 sanitary napkins," Apostle Smith recalled. "This began in her adolescent years into her marital status that almost threatened the consummating of marriage."
But God…
"Having this issue for 16 years, and then being healed miraculously by an angelic visitation of angels ascending and descending in and out of Aprelle's body the morning before surgery, God had miraculously healed Aprelle after 16 long, life threatening years," Apostle Smith said.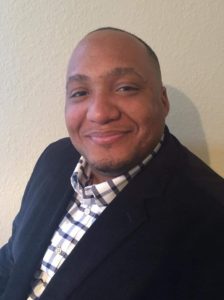 It is, by all accounts, because of the appropriate formation of their ministry, coupled with their willingness to step outside of their spiritual comfort zone — the Smiths are pillars of the historic Church of God In Christ — that God not only healed Aprelle of her unlikely condition but, most of all, He has bestowed upon this Holy Ghost-filled couple an assortment of supernatural blessings through KCI-Worldwide.
In addition, Apostle Smith has produced a slew of books, including three that have officially been released:  "21 Century: Woman With the Issue Of Blood," a written document  Dr. Aprelle, "Pain Of The Prophetic," written by Apostle Smith, and "Holy Ghost Manual," a project in which they co-authored.
As for future kingdom-based projects, 20 additional books are on the horizon and are "about to drop," Apostle Smith said.
"My whole life — even before I was born — has prepared me for my ministry," Aprelle said. "My mother almost went into labor, while playing the organ at a church service. I was literally born into this thing. I knew it was not by any coincidence that I had the upbringing that I've been fortunate to have. My life story was the positioning for ministry."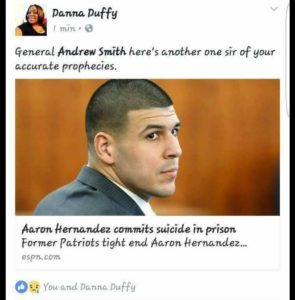 Now that she and her husband have managed to weather arguably the greatest of obstacles, their devout faith have greatly empowered them to educate in ways that are impacting and changing lives around the globe — one life at a time.
"Due to the nature of the testimony, we had to seek the Lord for wisdom and strategy," said Apostle Smith whom, along with his wife, presently resides in Orlando, Florida. "This allows us today to teach those same wisdom principles and kingdom strategies to others.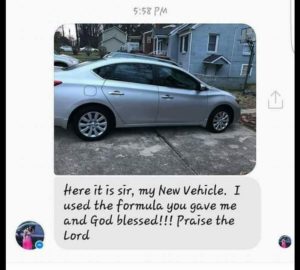 According to the Smith, a majority of their training includes (but isn't limited to):
Learn Their Purpose
Tap Into Supernatural Dreams
Develop Effective Leadership Characteristics
Place Angels On Assignment
Keep The Vessel Healthy For God's Use
Prepare For Marriage
Keep A Healthy Marriage
Start A Business/Ministry
Use Marketing As The Tool For Expansion
Invest: 1 Timothy 5:8
And hundreds more topics God has imparted in them to teach and train others worldwide.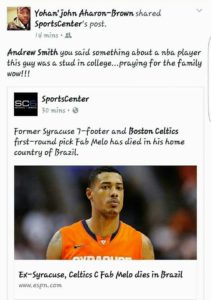 A internationally-acclaimed "movement" that is just five years removed from its notable inception, it's safe assume that the KCI-Worldwide is just what the Body of Christ needs.
After all, that practically sums why God thought it necessary to endorse it back in 2012.
"At KCI-Worldwide, miracles, signs and wonders are manifested as financial breakthroughs, miracle money in bank accounts (or supernatural bank transfers), HIV/AIDS healed, cancer eradicated, high blood pressure healed, broken bones mended, breast cancer healed, asthma and bronchitis testimonies of being made whole, demon oppressed," Apostle Smith said. "There is a great work to be done for the Kingdom of God. This is an assignment that Apostle Andrew and Apostle Aprelle humbly accepted."
SAVED THE DATES: Apostle Andrew and  Aprelle Smith's Itinerary
July 14-16: Compton, California, Miracle Crusade
August 13: St. Augustine, Florida, Pastor Lonnie Bauer
August 24-25: Port Huron, Michigan, Apostle Veter Nichols
September 23: Chicago, Illinois, Prophetess Lisa Jackson
September 24: Chicago, Illinois, Apostle Mary West
October 15: Las Vegas, Nevada, Pastor Pamela Walton
October 18: Las Vegas, Nevada, COGIC Women's Conference (main evening speaker)
For additional informartion, log on to: www.KCI.world
YOU'VE GOTTA SEE THIS FOOTAGE: 
MORE ON KCI-WORLDWIDE: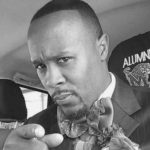 EDITOR'S NOTE: If you are an entrepreneur, business owner, producer, author, athlete, musician, barber, life coach, motivational speaker, cosmetologist, tax preparer, model, or pastor/minister who is seeking exposure and would like to share your story with an in-depth news feature, call Reporter Andre Johnson at 901-690-6587 or Facebook message him under "Andre T. Johnson" for details.
Andre Johnson is Founder and Publisher of Making Headline News. A 2000 graduate of the University of Memphis School of Journalism and former reporter of sports for the Memphis Commercial Appeal newspaper, Johnson is the former chief adjutant to Elder Andrew Jackson, Sr. of Faith Temple Ministries Church of God In Christ. Based in Dallas, Texas, Johnson covers the NBA Southwest Division. To reach Johnson, call him at 901-690-6587 or send email to andre@makingheadlinenews.com or to memphisgraduate@yahoo.com. Also, follow him on Twitter @AJ_Journalist.