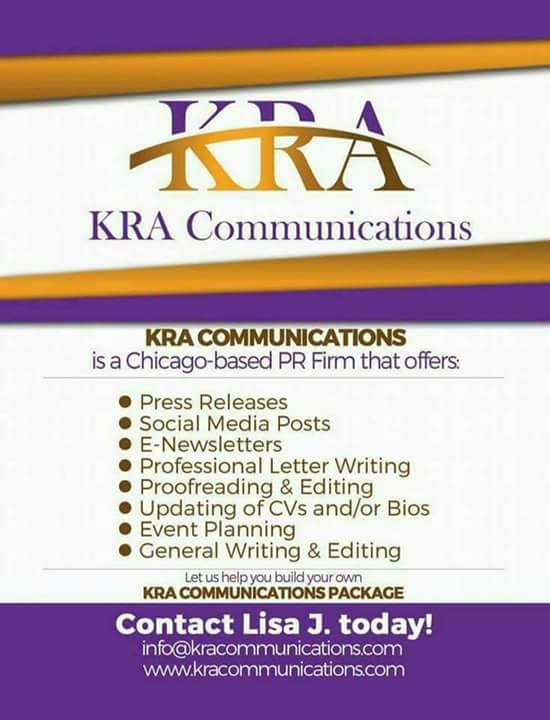 As far as Lisa Jenkins is concerned, there is absolutely nothing wrong with, you know, beating your own drum.
"I have always been one who functioned by the beat of my own drum and have always really enjoyed expressing myself through writing," Jenkins told Making Headline News this week. "I pursued many industries before I realized communications was my calling though."
To her distinct and immeasurable credit, Jenkins has gone to great lengths in recent years to find her niche in this ever-so-evolving Mass Communications industry.
Widely known as an accomplished communications specialist, Jenkins, 42, is a thriving Chicago-based businesswoman as owner and chief executive officer of KRA Communications.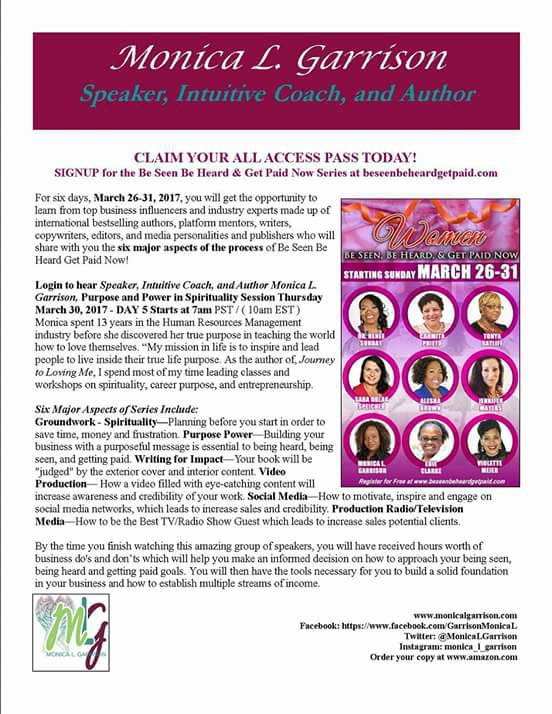 Having officially opened for operations in August 2016, KRA Communications is a media-savvy business venture that is dedicated largely to providing small businesses and entrepreneurs a vast array of services, most notably — but are not limited to — content creation, event planning and management, press release generation, social media campaigns, cover letter and resume updating, as well as an assortment of writing or editing services for consumers.
"KRA is a full service public relations firm that values the peace of mind of its clients and strives for perfection," Jenkins said. As a communications expert, I was inspired by my consumers to establish KRA Communications to fill the void in the communications and public relations industry with a premier, knowledgeable, and customer-orientated business that ensures the delivery of the specialized services each client has come to expect while earning a reputation for reliability and quality."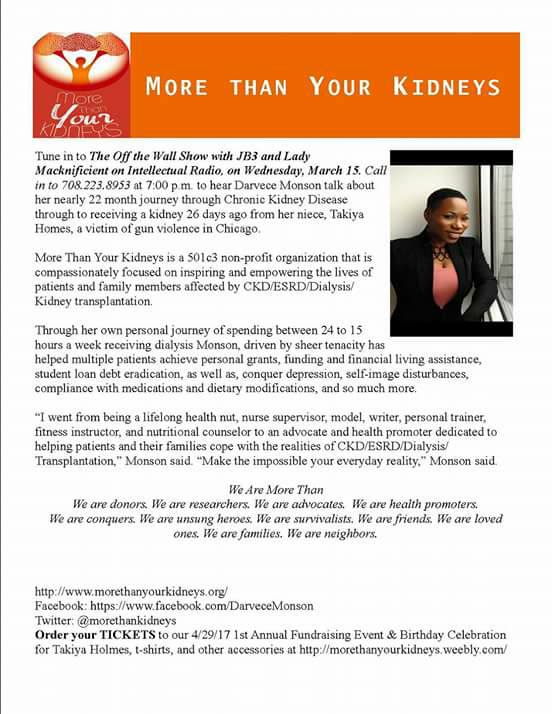 Interesting enough, since its inception, KRA Communications — named in honor of Jenkins' daughter, Kayla R. Adams —  has become a fixture throughout several major markets, considering Jenkins has serviced clients in her native establishment of Chicago, as well as in New York, Florida, Texas, and Detroit, just to name a few.
What's even more astounding, especially in this ever-so-popular social media era, is that Jenkins has had the luxury of building lasting, credible working relationships with other business owners across the U. S.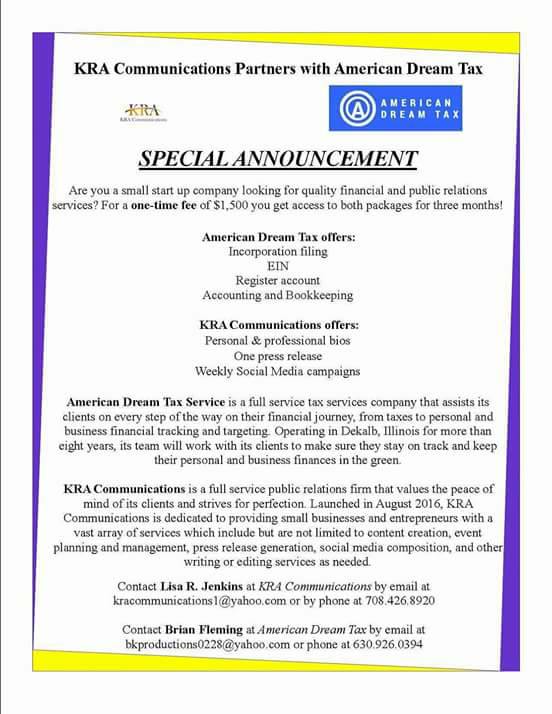 Having earned a Bachelor of Arts Degree in Journalism from Chicago State University, Jenkins emphasized that KRA Communications caters to business owners and entrepreneurs of all ages.
FOLLOW KRA COMMUNICATIONS VIA SOCIAL MEDIA: https://www.facebook.com/kracomm/.
"My personal mission is to bring awareness, create interest, stimulate demand, and reinforce the culture of the brands of my clients," said Jenkins, explaining the purpose for her business.  "Public Relations isn't simply promoting a person or a service. It takes your business or your brand and puts it in lights. This helps create an image of your company and the possibility of well-rounded patronage."
As it pertains to building credibility as a veteran Mass Communications guru, Jenkins' media-savvy talents had been discovered long before she delved off into entrepreneurship.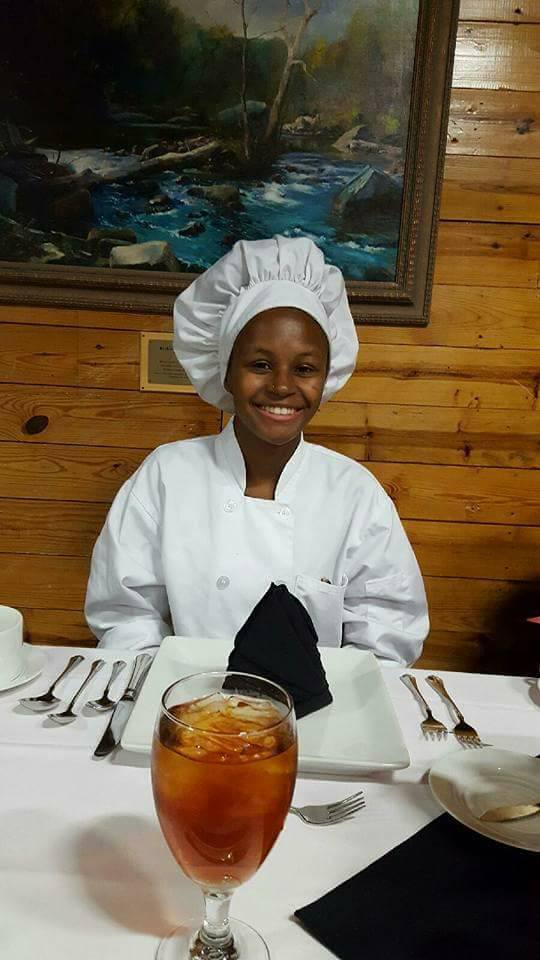 That's because for a young, vibrant businesswoman who is currently pursuing a professional certificate in Public Relations in the Digital World from Loyola University's Continuing Education Program, Jenkins is a longtime correspondent for the internationally-acclaimed, award-winning Gazette Chicago.
A RELATED STORY: https://makingheadlinenews.com/2017/05/06/young-chicago-area-entrepreneur-kayla-adams-making-a-name-for-herself-as-owner-and-ceo-of-chef-lil-bit-enterprises/.
Founded in 1983 with a current circulation of roughly 17,000, Gazette Chicago is a monthly newspaper that covers the Near West/Tri-Taylor, University Village, West Loop, South Loop, West Haven, Bridgeport/Armour Square, Chinatown, Bronzeville, West Town, and the Heart of Chicago communities of the Windy City.
As for her grandest inspirations for establishing her business, Jenkins paid homage to her father, Larry Jenkins, and my godmother, Sheila McNary, both of whom been small business owners for almost for approximately two decades.
"So I have to say they have both been huge inspirations," Lisa Jenkins said.
Surely, she couldn't forget her daughter, Kayla, an undergraduate student whom she said has been her "daily motivation" for the past 22 years.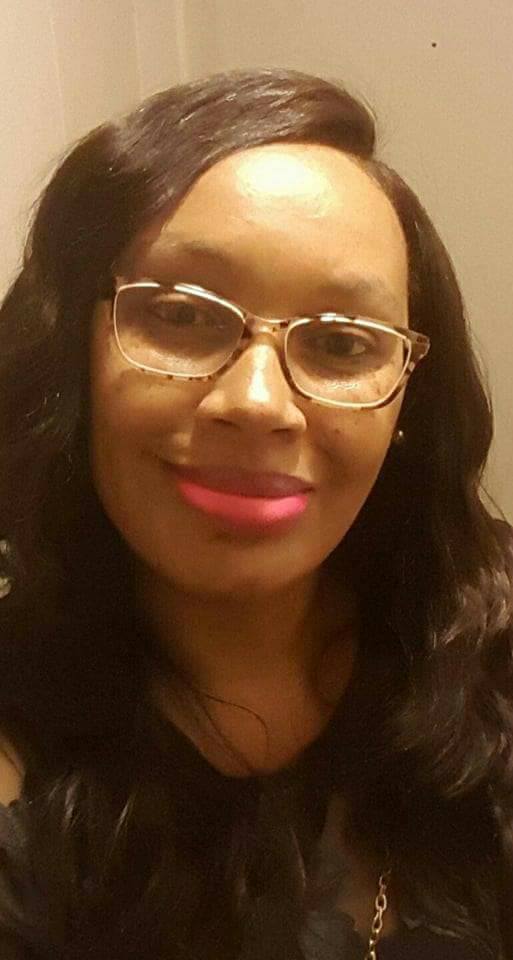 "Most recently, for the past four years, I have watched her push through any and all obstacles in pursuit of her Bachelor of Science degree in Hospitality Administration with an emphasis in Food And Beverage Management," Lisa Jenkins said of her daughter. "She started cooking when she was 10 years old. And since then, she has been the official cook at home."
A trend that, fortunately for Lisa Jenkins, has lightened her load mightily, particularly when she becomes swamped with clients.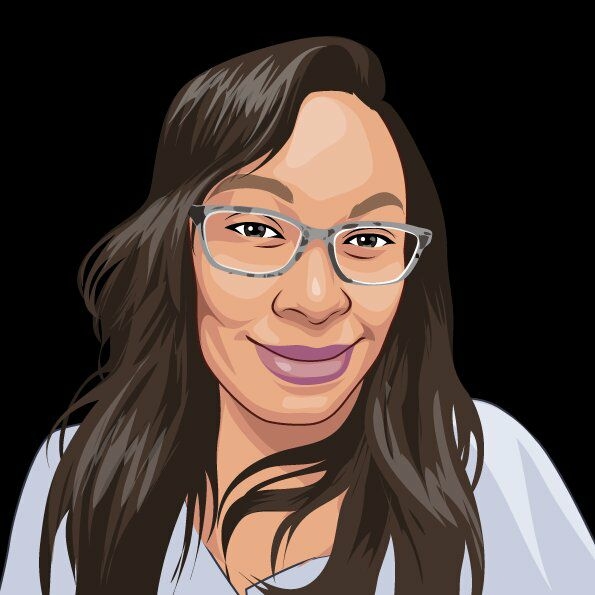 "Having someone believe in an idea you have can give you that extra push you need to try something new when you are doubting yourself and afraid of failure," Lisa Jenkins explained. "A perfect example is I have talked for the past few years about wanting to go into PR but fear of the unknown stopped me. Last year after I decided to go back to school I started looking for jobs in PR.
"During that pursuit, I was pushed by a friend to start my own business instead, and KRA Communications, which is named after my daughter, was officially born. Something I thought I couldn't do, I am doing just because I was inspired to do it."
Which, of course, practically sums up why as far as this communications specialist is concerned, there is absolutely nothing wrong with, you know, beating your own drum.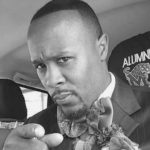 EDITOR'S NOTE: If you are an entrepreneur, business owner, producer, author, athlete, musician, barber, life coach, motivational speaker, cosmetologist, tax preparer, model, or pastor/minister who is seeking exposure and would like to share your story with an in-depth news feature, call Reporter Andre Johnson at 901-690-6587 or Facebook message him under "Andre T. Johnson" for details.
Andre Johnson is Founder and Publisher for Making Headline News. A 2000 graduate of the University of Memphis School of Journalism and a former staff reporter the Memphis Commercial Appeal newspaper, Johnson covers the NBA Southwest Division from Dallas, Texas. To reach Johnson, send an email to memphisgraduate@yahoo.com. Also, follow him on Twitter @AJ_Journalist.