REAL ESTATE NEWS: Jolunda Tompkins of Houston's Cultured Realty: 'It's my ministry and passion to service all of God's children'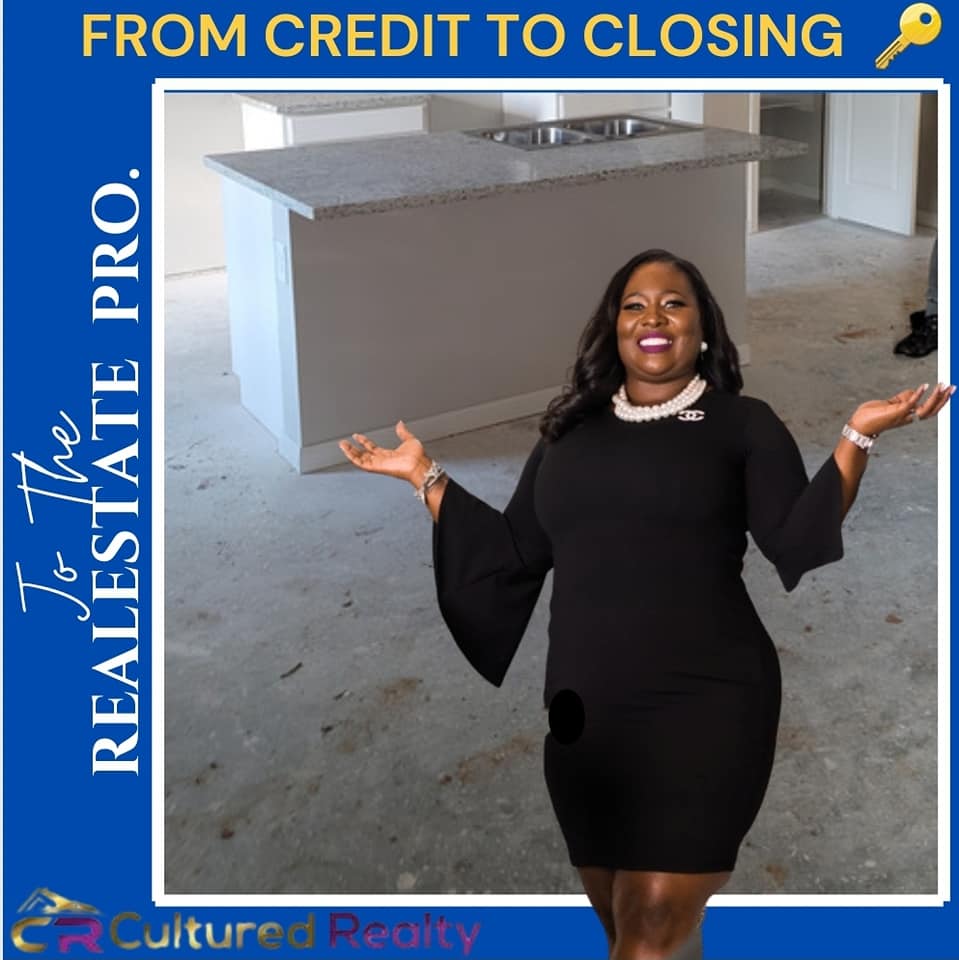 ---
I can do all things through Christ who strengthens me. (Philippians 4:13 NKJV)
---
A SERVANT'S HEART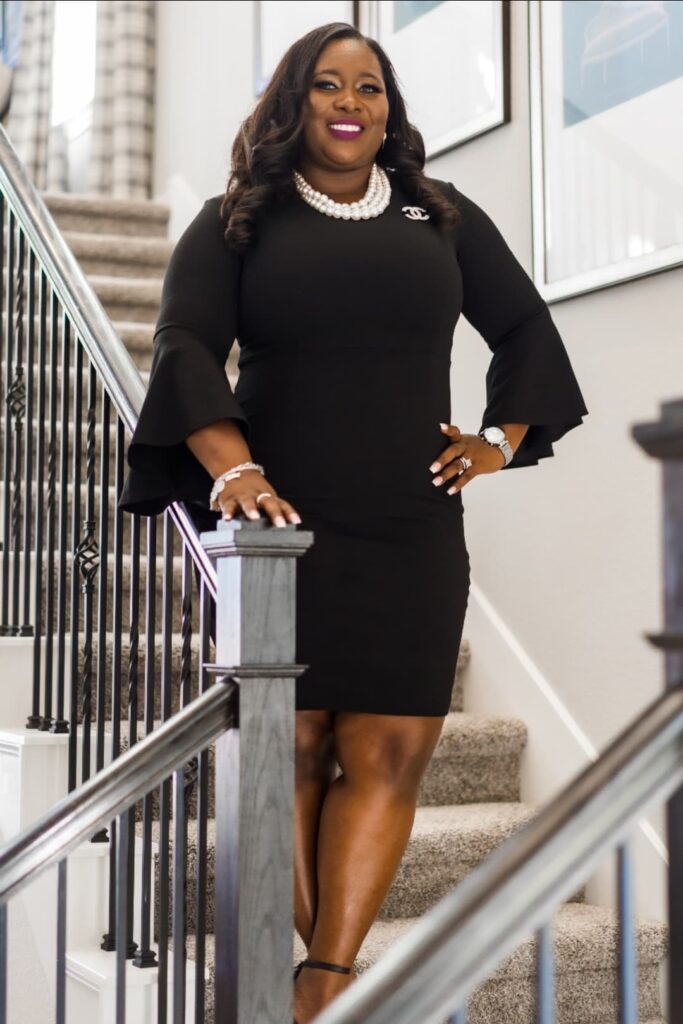 ---
DALLAS — In a November 18 social media post, Jolunda Tompkins assembled a message that was accompanied by a rather intriguing hashtag, which read: #RealestateIsMyHustle.
Now we know why.
A professional real estate stint that dates back to 2014, Tompkins, to her credit, has grabbed a firm hold of her niche in an industry that has brought her a considerable amount of success.
"I've always wanted more," Tompkins, an accomplished Texas realtor, told Making Headline News during a recent interview. "More for myself and others."
As Tompkins recalls, while her rise to achieving success wasn't easy in any way, shape, or form, it was — as far as she's concerned — an admirable path worth taking.
---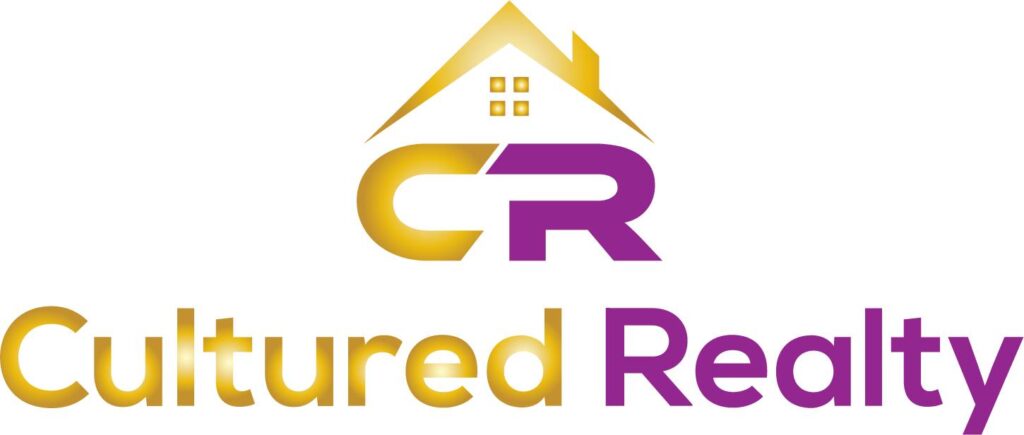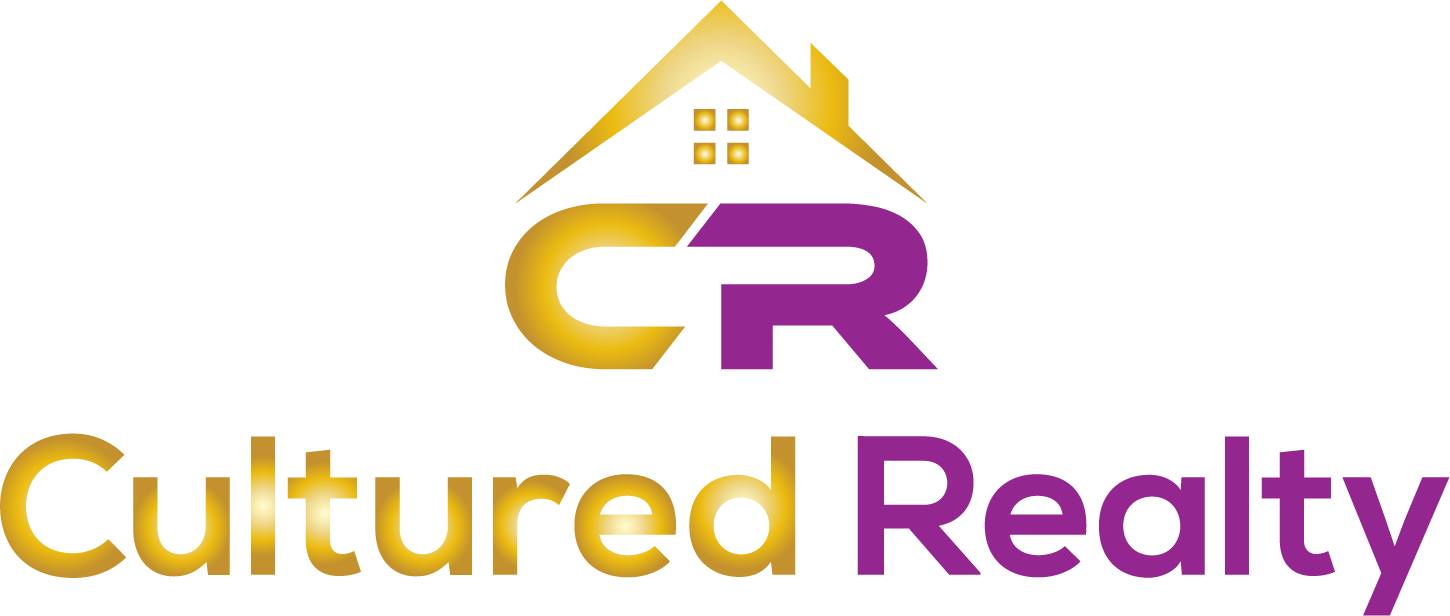 "For years, I allow my employer put limitations on my success and a cap on the amount money I could make," Tompkins said. "Once I really opened up and eyes and looked towards the hill from which my help really came from, I then took that leap of faith. And my business has done nothing but flourish since that day. All glory be to God."
For Tompkins, 41, that she steadfastly exemplified unwavering faith, coupled with a solid work, resilient ethic in her selected industry, by all accounts, have ultimately given way to her having become a catalyst for Cultured Realty, a Houston-based company that was started in February 2020 by co-owners Raevonne Walker and Janelle Malone.
Tompkins officially became a full-fledged realtor in June 2020. Still, her track record is such that she figures to evolve as one of the industry's perennial game-changers for years to come, considering she has joined arguably one of Texas's fast-growing real estate companies.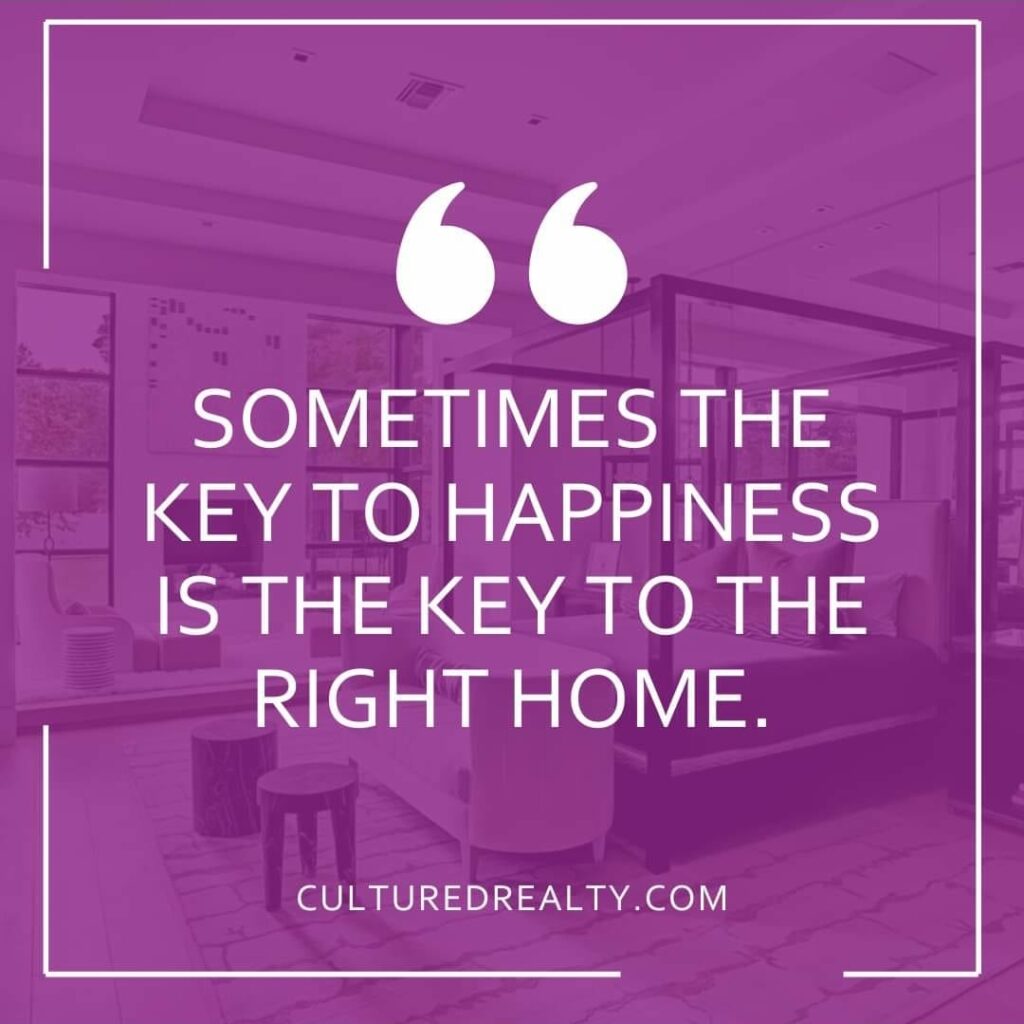 Suitably known as "Jo The Realestate Pro," Tompkins appropriately labels real estate as "my ministry," in large part because she's developed a keen passion for helping prospective homebuyers achieve the ultimate goal that is home ownership.
"My mission is to help educate and motivate others about the homebuying and selling processes," Tompkins said. "(I strive) to express the importance of having good healthy credit in this world. My mission is to serve and deliver, not to mention provide a first-class experience with The Global Real Estate Asset Master Group.
A native of Brenham, Texas — a rural, East Central Texas establishment that's housed in Washington County and is comprised of roughly 15,716 residents, according to the latest U.S. census — Tompkins is a graduate of Hempstead High School. Consequently, she enrolled at Prairie View A&M University before becoming a Certified Apartment Portfolio Supervisor (CAPS) through the Dallas Apartment Association.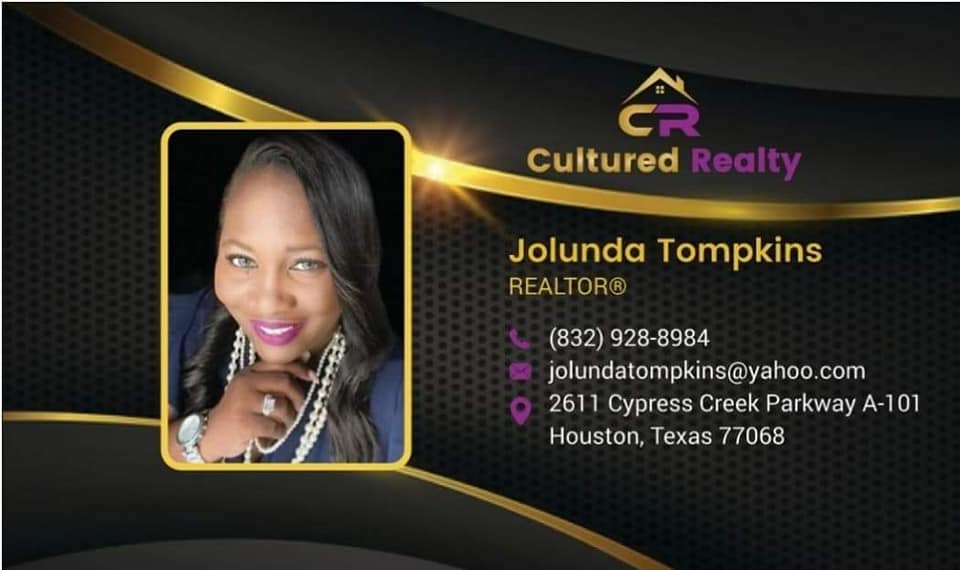 ---
As Tompkins acknowledged, real estate essentially has become her divine calling, of sorts, something by which she doesn't merely take lightly.
"(I'm committed to) helping people achieve goals of ownership and credit restoration," Tompkins said. "Goals that they once believed to be impossible and unachievable. But with a little faith and a lot of hard work, dedication, and determination with the help of God, I can help make the impossible possible."
Tompkins' immediate family, she said, has played a pivotal role in her sustained success.
"My husband and children inspire me every day," she said. "They are my why, my reasons, my everything."
Fortunately for Tompkins, she has managed to possess and savor success outside of the borders of the Lone Star state, a trend that has only strengthen her passion in her selected profession.
"The beauty about my business is that we are not restricted to just one state," Tompkins said, "We are global.
---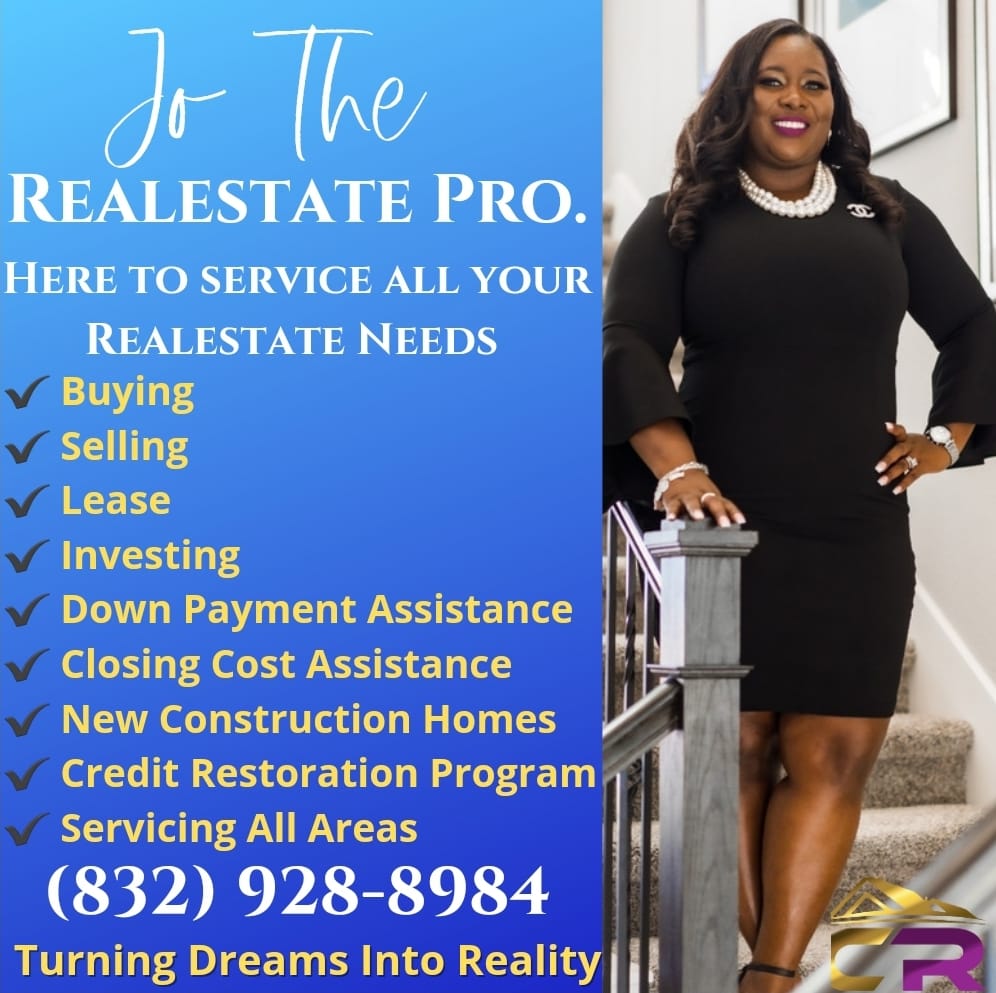 ---
"It is imperative for me to esteem and inspire others because that is what God called me to do. Being in a position where people look to you for guidance and help allows me to speak life, healing, prosperity, and ownership over lives of many. Like I said before, this is not my job. It's my ministry and passion to service all of God's children, helping others achieve what their heart desires."
Now we know why.
---
A RELATED STORY
REAL ESTATE NEWS: Is Houston's Cultured Realty the real estate industry's best kept secret?
---
For more information about Houston-area Businesswoman, Jolunda Tompkins of Cultured Realty, to inquire about buying a home, a public appearance or speaking engagement, call 832.928.8984 or connect with her via Facebook at: https://www.facebook.com/jolunda.tompkins.5/about; Instagram: https://www.instagram.com/jotherealestatepro/. Also, send email to:

jotherealestatepro@gmail.com

.
---
CONNECT WITH THIS AWARD-WINNING JOURNALIST FOR MEDIA EXPOSURE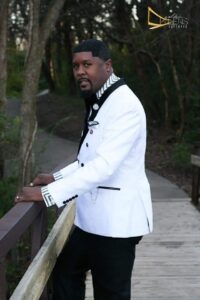 EDITOR'S NOTE: If you are an entrepreneur, business owner, producer, author, athlete, musician, barber, life coach, motivational speaker, cosmetologist, tax preparer, model, or pastor/minister who is seeking exposure and would like to share your story with an in-depth news feature, call Reporter Andre Johnson at 901-690-6587 or Facebook message him under "Andre T. Johnson" for details.
Andre Johnson is the award-winning Founder and Publisher for Making Headline News. A 2000 graduate of the University of Memphis School of Journalism and a former staff reporter of sports for the Memphis Commercial Appeal newspaper, Johnson covers the NBA Southwest Division from Dallas, Texas. To reach Johnson, send email to makingheadlinenews@gmail.com or to memphisgraduate@yahoo.com. Also, follow him on Twitter @AJ_Journalist or Instagram at @makingheadlinenews.