SEASON OF THE REBIRTH 
FORREST CITY, Arkansas — If re-entry involvement could be attributed to personal rehabilitation, Dr. Belay Reddick could well be the banner bearer.
Dr. Reddick, 51, is an accomplished author and is a current incarcerated.
Interestingly, Reddick garnered praise for bringing FedEx Corporation executives to UNICOR, a vital correctional program within the Federal Bureau of Prisons, for a tour of its furniture factory and to speak with the offenders who participate in the UNICOR program about employability skills needed for the workforce in early February.
Attendees included Barb Wallander, Senior Vice President of Human Resources, Brandon Tolbert, Vice President of Human Resources, Rosemary Paden, Human Resources Advisor to Barb Wallander, Frank Olson, National Trainer, and Marlon Sanders, National Recruiter.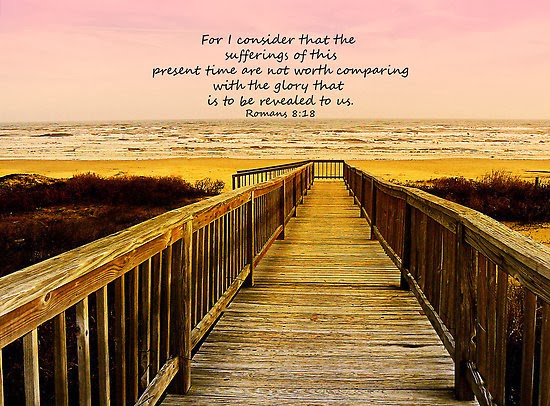 Dr. Reddick is the re-entry clerk for UNICOR in Forrest City, Arkansas, a company that customarily produces office furniture for the U.S. military. He is tasked with helping UNICOR inmates approaching release from custody get back on their feet. His goal is to ease the transition of inmates back into society, connecting them with jobs, housing and other resources.
"Learning, teamwork, putting customers first, and strong communication skills are all important in having a successful career," Wallander recently told a crowd of roughly 130 inmates. "If you put the hard work in now, it'll pay off later."
Wallander added that FedEx Corp. will hire an ex-felon, provided the individual can pass a drug test and his date of conviction was at least 10 years ago.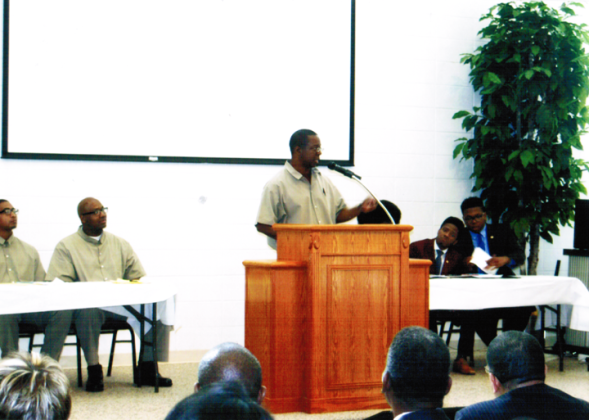 Tolbert offered tips as well, mentioning that he recently hired an ex-felon. Tolbert told the group of men that he believes in second chances.
"Always take 100 percent responsibility. Think like an owner. Play offense. Leave a legacy," Tolbert said.
After giving motivating and inspiring highlights of their careers, the FedEx Corp. team conducted highly effective mock job interviews. Interestingly, the team provided critical feedback to the UNICOR inmates regarding their resumes content, eye contact, posture, communication skills, personal appearance, and overall job interview performance.
The team then viewed a 10-minute PowerPoint presentation about UNICOR Forrest City's state-of-the-art equipment, and the various training inmates receive in the program.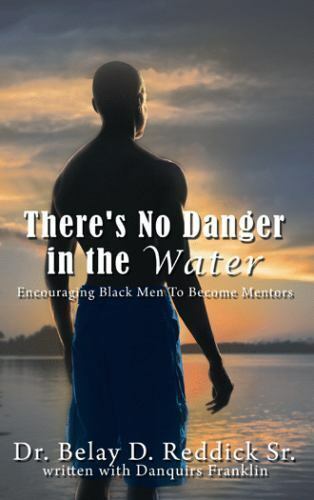 In July 2019, Dr. Reddick urged FedEx Corp. Executive Vice President and CFO Alan B. Graf, Jr. in a letter to visit the UNICOR inmates because they were more likely to find and keep meaningful employment, and hiring them can pay big dividends for his company.
Three months later, FedEx Corp. contacted Operational Accountant Marilyn Phelix who retired last December about Dr. Reddick's letter, and the opportunity to visit the inmates in 2020.
Dr. Reddick's personal story is worthy of a Charles Dickens novel, according to sources with knowledge of his situation.
Prior to his conviction in 2005 for engaging in an illegal check passing scheme, Dr. Reddick was a homeless man, living in his car. He says that was an "idiotic thing to do."
Consequently, he was sentenced to 20 years in prison, far from his family in Jacksonville, Florida.
He found himself in a gloomy place, surrounded by negativity and looking for a chance to help others who have taken wrong turns in life. It's the kind of story prison staff members rarely see.
---
"I'm a proud, rehabilitated returning citizen," Dr. Reddick said. "The things I've had to contend with have shaped me as a much better man and a much better person."
---
In 2016, Dr. Reddick received media attention for hosting 12 senior advisors from the Obama administration at the Atlanta federal prison to hear a debate of three inmates with lengthy custodial sentences challenge a team of three Morehouse College undergraduates.
"We have so many barriers in place," says Dr. Reddick of finding employment post-incarceration. "If I can change that, then my living won't be in vain."
To his credit, Dr. Reddick plans to bring other major U.S. companies to UNICOR such as Amazon and Walmart. He estimates these reentry events will help between 300 to 600 inmates a year. The men there, he added, will be able to take care of themselves and their families financially, helping to make communities safer.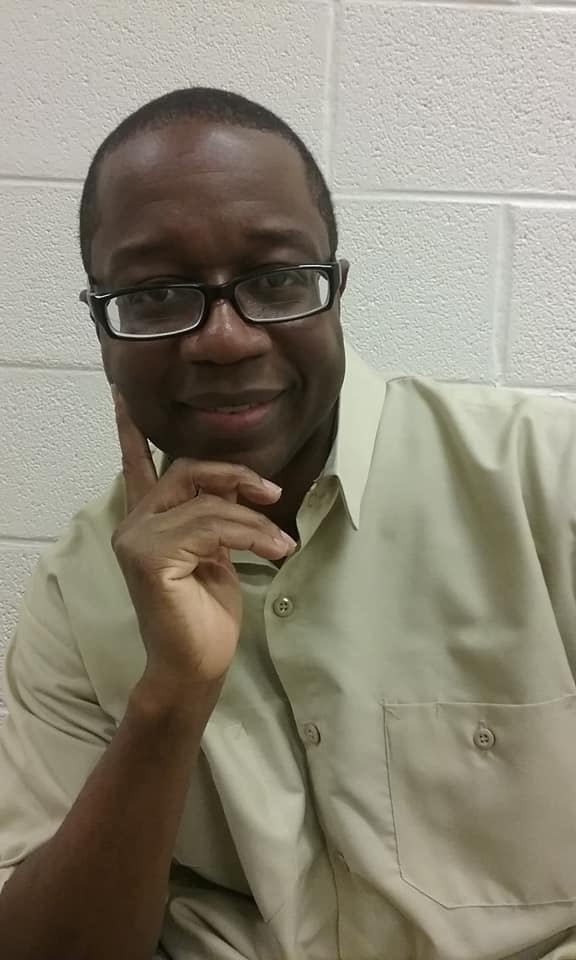 A native of Jacksonville, Dr. Reddick is a licensed minister, author, publisher and motivational speaker. A Paxon Senior High graduate, Dr. Reddick attended Florida Community College at Jacksonville, Hillsborough Community College, as well as the Goshen Biblical Institute & Theological Seminary and NationsUniversity.
"It's an effective way to help reduce high recidivism rates. I want to bring these companies in to benefit inmates scheduled to be release from custody within 6 months. That's good for the prison, and it's an awesome collaboration effort. It really provides inmates with hope, and it's why I'm doing it," Dr. Reddick said.
"I just thank God for having the full support of UNICOR General Manager Dennis Merrion. This is something that the Federal Bureau of Prisons should be excited about, and it all started with my letter."
---
MORE ON DR. BELAY REDDICK:
---
CONNECT WITH THIS AWARD-WINNING JOURNALIST FOR MEDIA EXPOSURE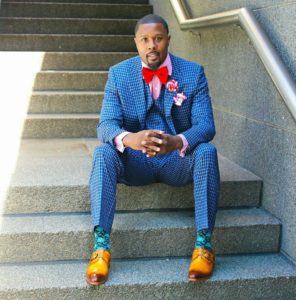 EDITOR'S NOTE: If you are an entrepreneur, business owner, producer, author, athlete, musician, barber, life coach, motivational speaker, cosmetologist, tax preparer, model, or pastor/minister who is seeking exposure and would like to share your story with an in-depth news feature, call Reporter Andre Johnson at 901-690-6587 or Facebook message him under "Andre T. Johnson" for details.
Andre Johnson is the award-winning Founder and Publisher for Making Headline News. A 2000 graduate of the University of Memphis School of Journalism and a former staff reporter of sports for the Memphis Commercial Appeal newspaper, Johnson covers the NBA Southwest Division from Dallas, Texas. To reach Johnson, send email to makingheadlinenews@gmail.com or to memphisgraduate@yahoo.com. Also, follow him on Twitter @AJ_Journalist.