---
And the LORD answered me, and said, Write the vision, and make it plain upon tables, that he may run that readeth it

.

(Habakkuk 2:2 KJV)
---
ROYALTY GOALS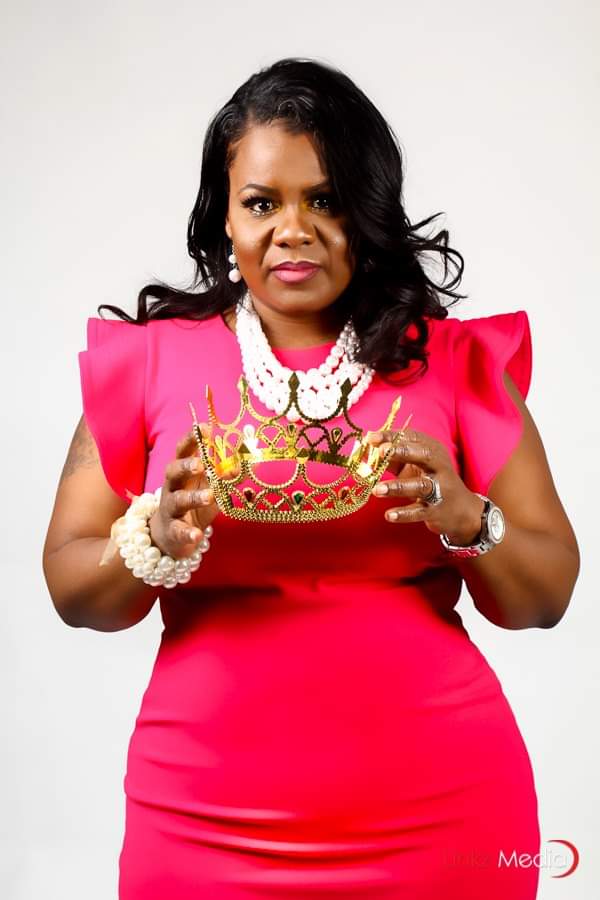 DALLAS — Tamara Mitchell-Davis absolutely is passionate about writing.
So much, in fact, that such a notable craft has become an integral part of the divine purpose for which she was created.
"I've always been into writing," Mitchell-Davis, a Hartford, Connecticut-based author, told Making Headline News this week. "But when it came to creating my own books, I had it in my head for a long time."
To her distinctly unique credit, it is in large part because of the divine calling on her life that Mitchell-Davis has been blessed to function mightily in her element as an accomplished author, who is responsible for having composed two books to date.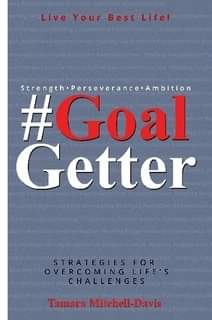 ---
The chief executive officer for the Writer's Academy for Wives, Mitchell-Davis in 2017 witness her authorship tenure come full circle, courtesy of her first written work entitled, "GoalGetter: Strategies To Overcome Life's Challenges."
A book that is accompanied by 166 pages and was officially released on September 20, 2018, Mitchell-Davis' "GoalGetter: Strategies To Overcome Life's Challenges" appropriately reveals three pertinent reasons people customarily don't achieve their goals, as mentioned in a detailed introduction at Amazon.com.
"People don't achieve their goals because of three reasons: They get stuck in regret; They don't have a plan in place; They give up way too soon," said a spokesperson for Mitchell-Davis' "GoalGetter: Strategies To Overcome Life's Challenges.' "#GoalGetter' is here to show you what's next. In this book, Tamara Mitchell-Davis will share practical strategies and solutions to overcome everyday challenges in order to live your best life."

---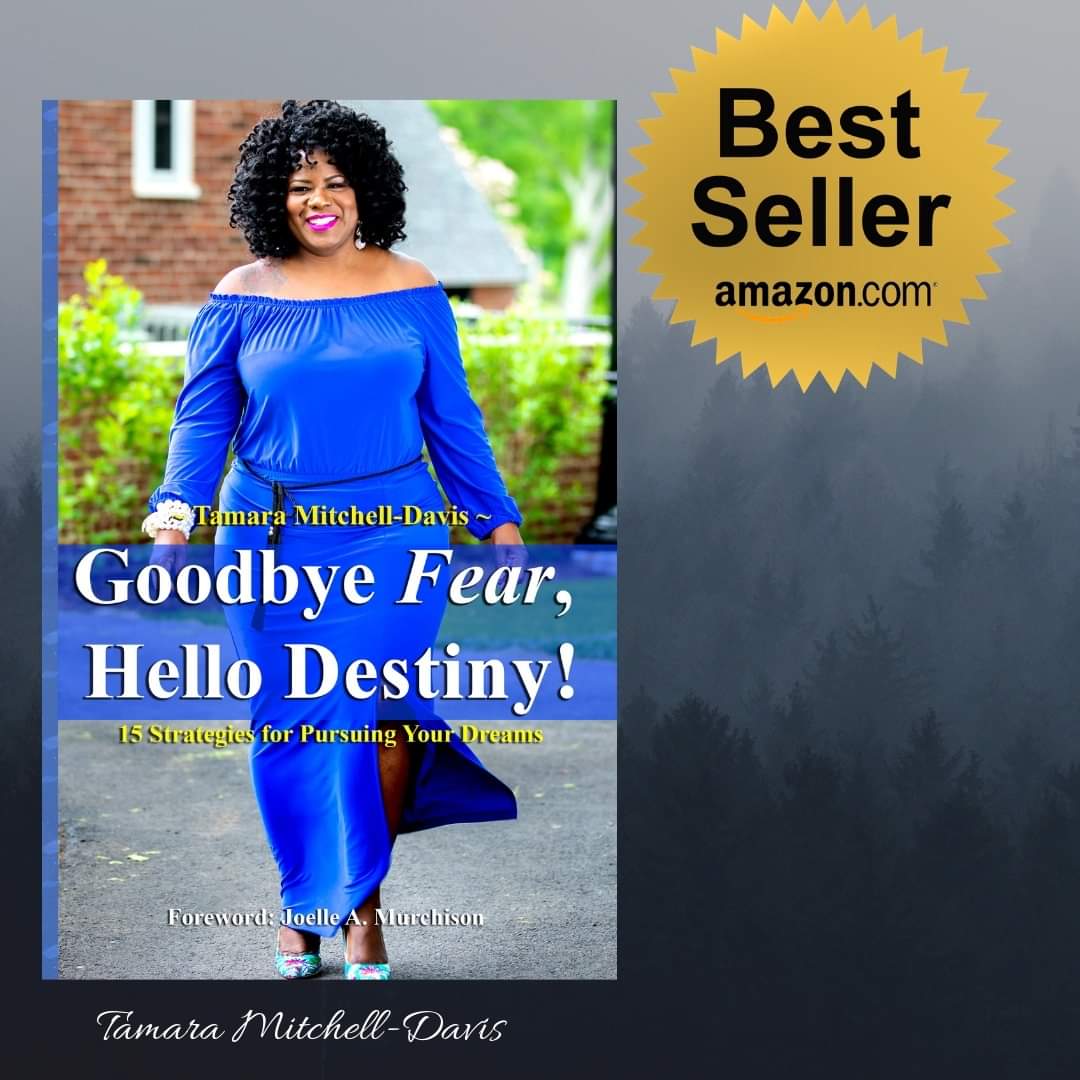 And then there is "Goodbye Fear, Hello Destiny," a spiritually-empowering and life-changing project that made its ceremonious release just last year with foreword written by Joelle Murchison, the CEO of ExecMommy Group.
In this Amazon bestseller book, Mitchell-Davis eloquently reminds us that many times, putting faith over fear is easier said than done.
---
"But anything worth having, never comes easy, and getting to your destiny isn't always a breeze or fun," this Christian-based writer emphasizes. "With life pulling you in every direction, sometimes, seeing the big picture is no easy task. It's easy to give up hope. It's easy to feel defeated and to keep looking back in the past."
---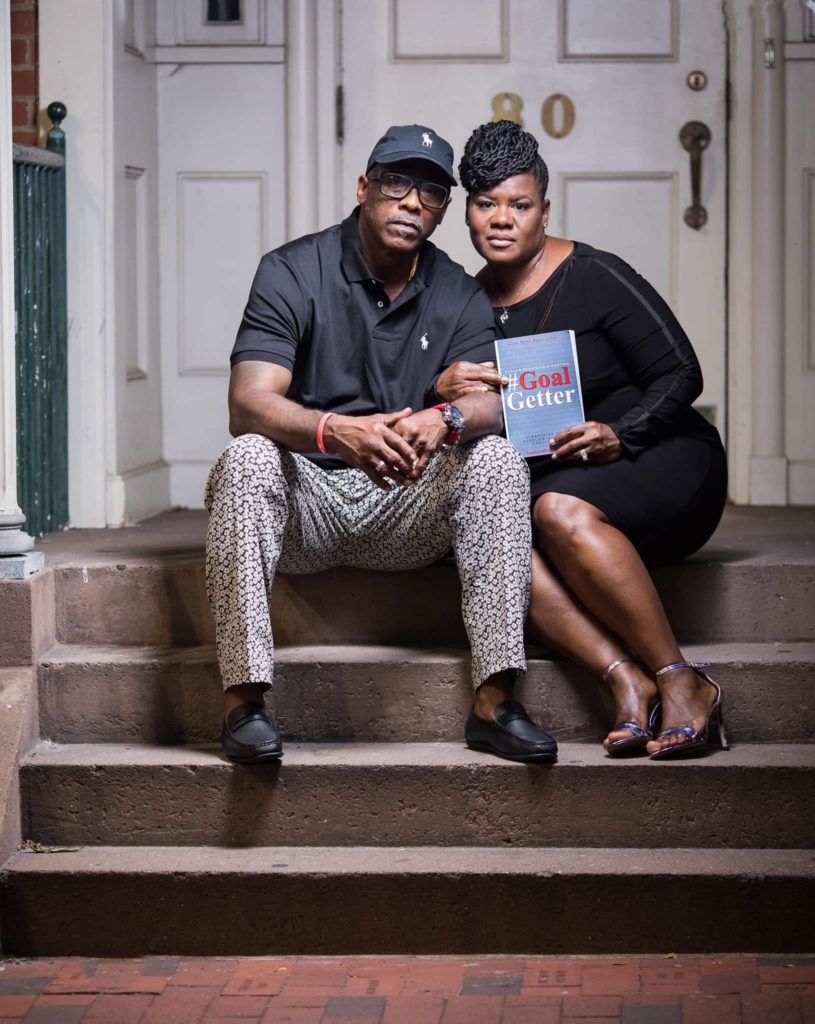 But after you've suffered while…
Or, according to Mitchell-Davis…
"What if you stayed focused, pushed forward and realized that there was no such thing as failure? Who would you become? What would you be? Who is counting on you, to reach your destiny?" she posed to her reading audience.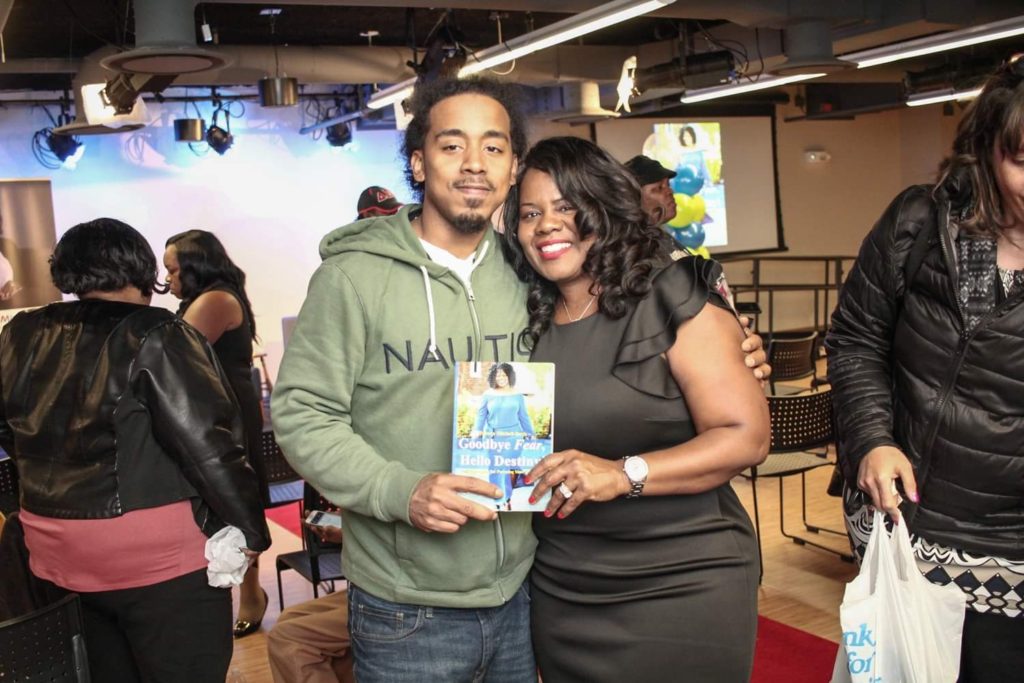 All things considered, that Mitchell-Davis has been blessed to assemble a pair of awe-inspiring books didn't merely come easy. Nevertheless, the journey undoubtedly has been well worth it.
"It wasn't until I worked through some internal things that I was ready to share it with the world," Mitchell-Davis said of her immeasurable gift as a writer. "I had a lot of questions, because I had never done the writing and publishing thing."
But amongst the things she discovered as a result is that God had other strategic plans for her life, despite the flurry of inquiries that were lingering on her brain.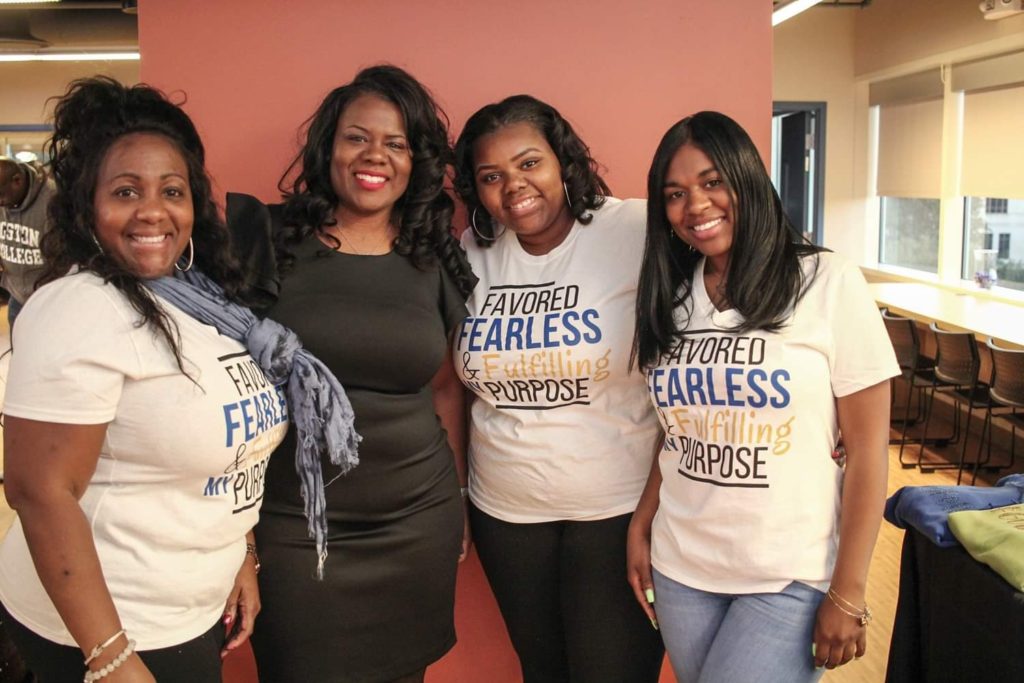 And if God said it, that settles it.
"There wasn't too many people around me that I could lean on for support, assistance or even mentoring," Mitchell-Davis, referring to the memorable developments surrounding her quest to become an author. "I ended up figuring it out by myself, in which the underlying reasons and message for writing was to inspire and motivate others."
So far, so good for an avid author, whose best and brightest days are well ahead of her.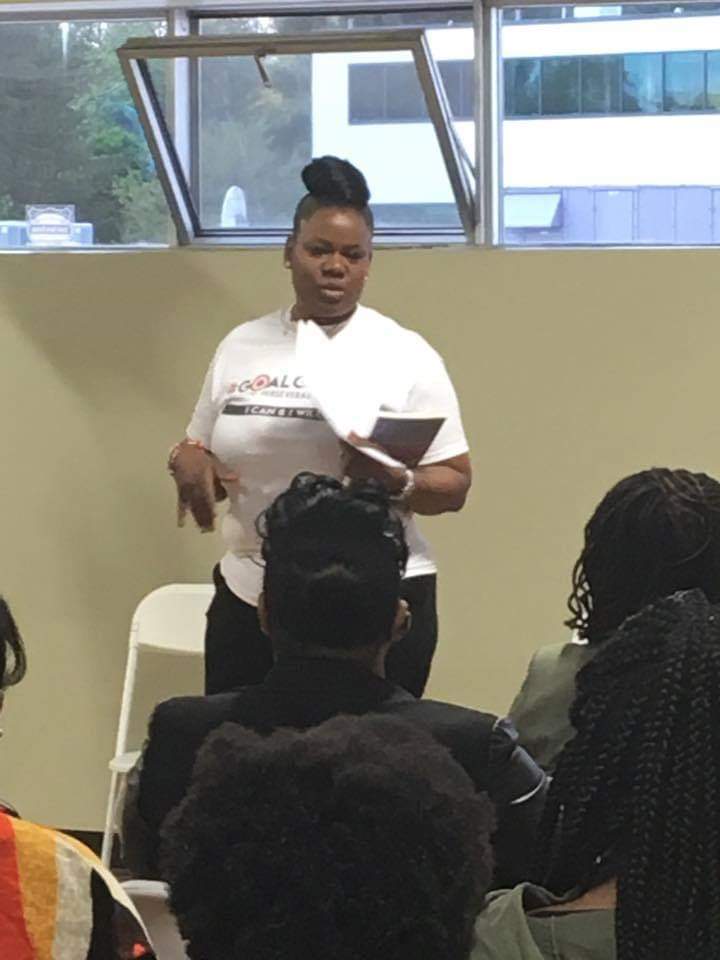 "My books are non-fiction and (my stories are) my own personal experiences and journey through life, so others can see that their past does not dictate or determine their future…that being stuck is never a permanent situation unless you choose it to be," Mitchell-Davis said.
"I know that my books are purpose driven by the responses I have received from my readers. They can relate to my information and they are inspired and motivated by my message which causes them to self-reflect and take action."
Since the much-anticipated release of her latest book, Mitchell-Davis has launched The CEO Wife Writer's Academy, her online learning community that caters to women (most notably, wives), who are interested in writing and publishing their own book by leveraging their expertise and building a business with it.
DESTINY STEPS 
---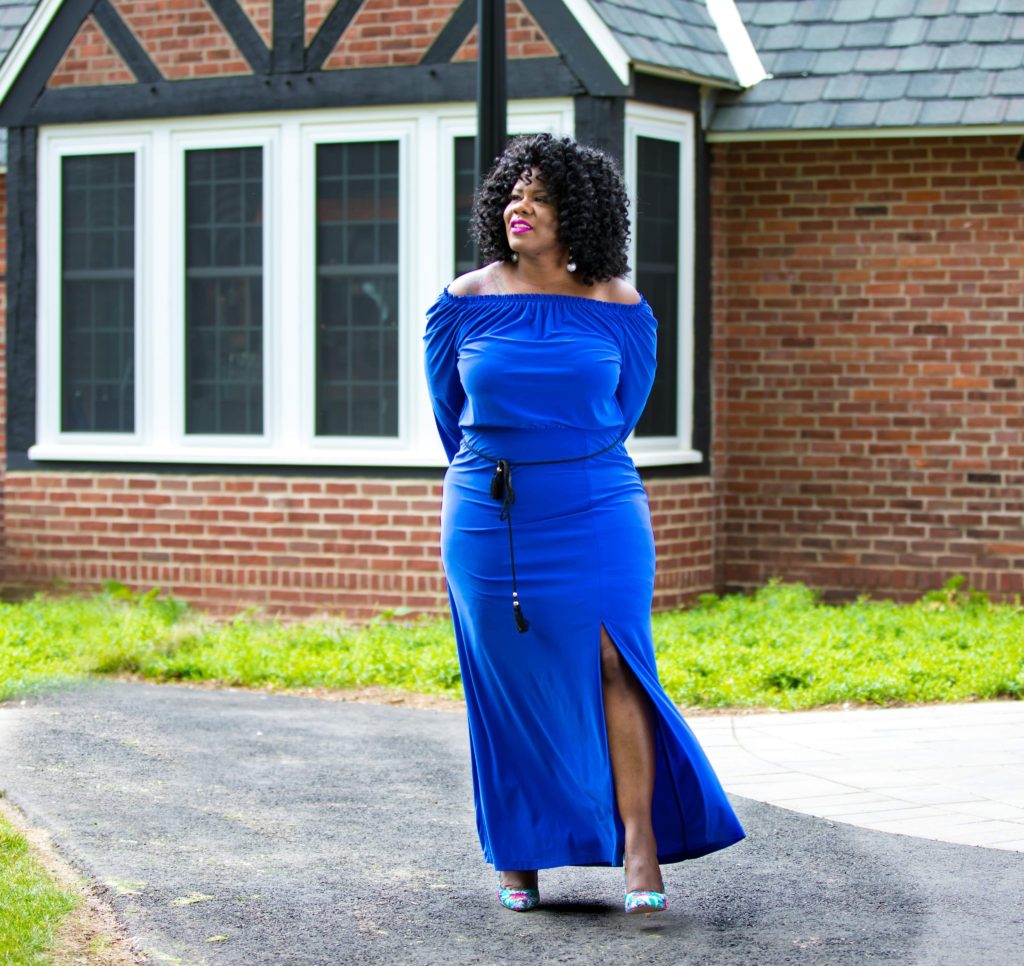 "I work with them to get ideas from head space to paper and into a published book, Mitchell-Davis explained. "Since writing, I have had speaking engagements, interviews, media features continuously look forward to learning and growing."
Credit her remarkably compelling craft as an eloquent writer as the No. 1 reason why.
---
For more information on Hartford, Connecticut-based Author  Tamara Mitchell-Davis, to order her books, or schedule her for a book signing or speaking engagement, connect with her via social media at:
Also, log on to: www.theceowife.com. Send email to: info@theceowife.com. 
---
CONNECT WITH THIS AWARD-WINNING JOURNALIST FOR MEDIA EXPOSURE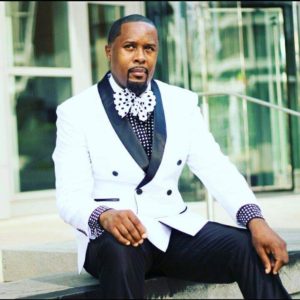 EDITOR'S NOTE: If you are an entrepreneur, business owner, producer, author, athlete, musician, barber, life coach, motivational speaker, cosmetologist, tax preparer, model, or pastor/minister who is seeking exposure and would like to share your story with an in-depth news feature, call Reporter Andre Johnson at 901-690-6587 or Facebook message him under "Andre T. Johnson" for details.
Andre Johnson is the award-winning Founder and Publisher for Making Headline News. A 2000 graduate of the University of Memphis School of Journalism and a former staff reporter of sports for the Memphis Commercial Appeal newspaper, Johnson covers the NBA Southwest Division from Dallas, Texas. To reach Johnson, send email to andre@makingheadlinenews.com or to memphisgraduate@yahoo.com. Also, follow him on Twitter @AJ_Journalist.