SPANNING THE GLOBE: Is accomplished North Carolina entrepreneur Cassandra Brunson the interior design industry's best kept secret?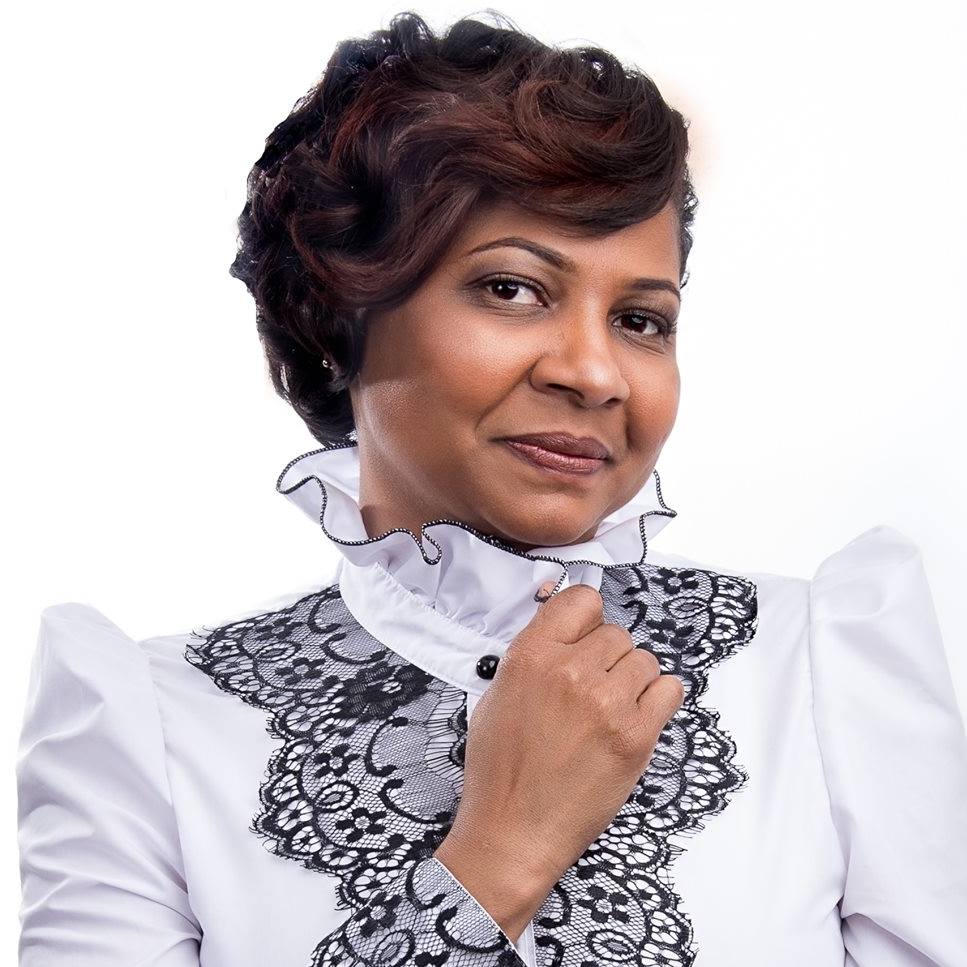 ---
She considers a field before she buys or accepts it — expanding her business prudently — with her profits, she plants fruitful vines in her vineyard. (Proverbs 31:16 Amplified Bible)
---
SHE'S THE TRUTH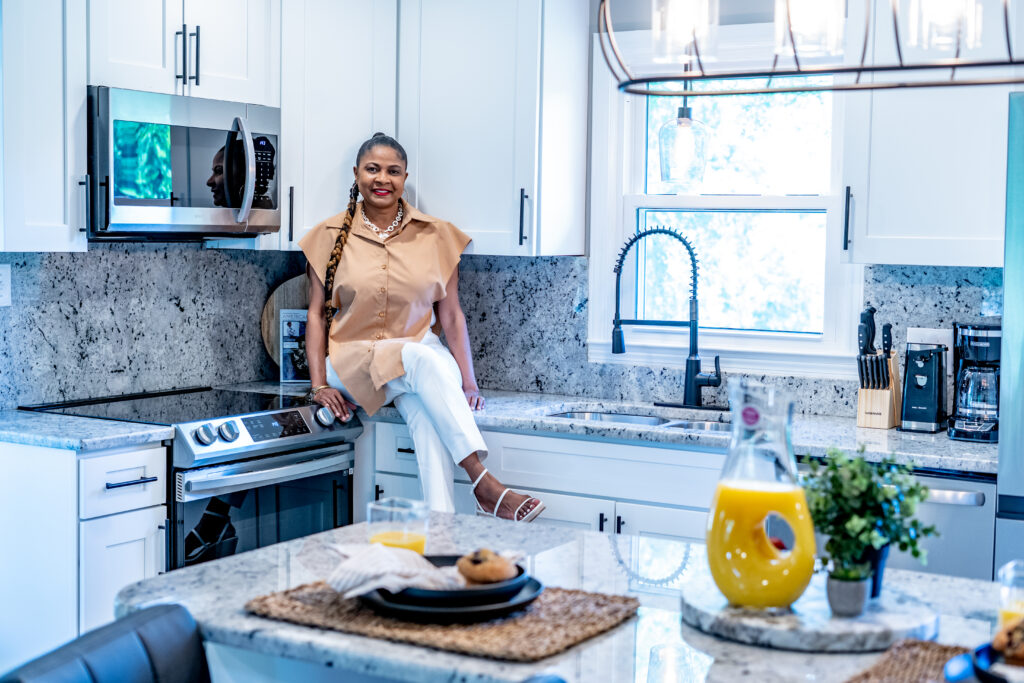 ---
To her credit, Cassandra Brunson has enjoyed a considerable amount of entrepreneurial success not only because she's made God the Focal Point of her featured endeavor but, much to her delight, she remembers vividly what a wise man once told her.
"A wise man told me that a business plan should identify a problem that effects a vast majority, then structure your business to be a solution to that problem," Brunson, during an interview this week with Making Headline News, said, recalling the memorable developments that have proven beneficial to her a rise as a resourceful entrepreneur. "He also advised that if your business saves consumers the one thing they can never get back — which is time — then you were on to something great. What I like most about my business model is that, according to this wise man, I'm winning."
Indeed, she is.
It is due in large part to the wise counsel that Brunson has heeded — courtesy of that "wise man" — coupled with her immeasurable customer service mechanics as the face of Design+ by CassandraMichelle that, by all accounts, has given way to her emerging as one of the interior architectural design industry's finest of its kind.
Design+ by CassandraMichelle is located at 102 W. Third Street, Suite UP200 (Liberty Plaza) in Winston-Salem, North Carolina.
"Our mission is to make interior design simple, easy, and accessible," said a spokesperson for Brunson's Design+ by CassandraMichelle in a detailed overview of her featured venture at https://www.designplusbycassandramichelle.com/. "Whether you're looking to decorate a small space or design your entire home, we have the right team for you. Our process ensures that you will love the design we create just for you."
---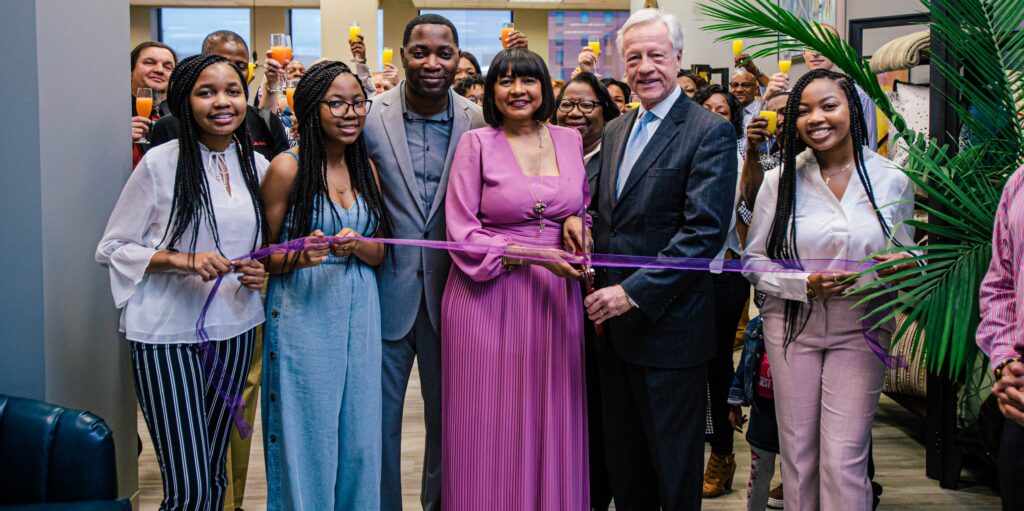 ---
Generally, Design+ by CassandraMichelle's strategic process includes:
DISCOVER
"We start with an in-depth interview to determine the specific project requirements and design goals," a Design+ by CassandraMichelle spokesperson explained. "We survey the project by taking measurements and photographs. Then we draft initial budgets, floor plans, etc., in preparation for the design phase."
DESIGN
"Here, we create the space plan, design, and color concepts. We select various furniture options and finish selection," a Design+ by CassandraMichelle spokesperson explained. "And, of course, schedule meetings with you to review ideas in our Digital Design Studio to ensure that your comprehensive design plan is just right for you and,
DWELL
"Finally, we can either work with you to implement the design, or completely handle any renovation or trade work for the project," a Design+ by CassandraMichelle spokesperson explained. "Our white-glove service means we can take care of purchasing goods, managing the project accounting, scheduling deliveries, and tackling any unforeseen issues. We'll provide on-site installation and final styling of the space to bring the project to its beautiful completion."

---
Armed with more than a decade of extraordinary experience in her chosen line of work, Brunson's rise to entrepreneurial prosperity comes amid humble beginnings, something by which she doesn't merely take for granted.
"My motivation for Design+ came from my experiences as a child and teen," Brunson, a native of Sumter, South, Carolina, told MHN. "I was born to a mother from South Carolina who was just 15 years old, and a father who was visiting family from New York and only 17 years old. My mother and I always moved around to live with one family member to another, often in crowded and unpleasant environments."
---
NEED NATIONAL MEDIA EXPOSURE? CALL TODAY

: 

901.690.6587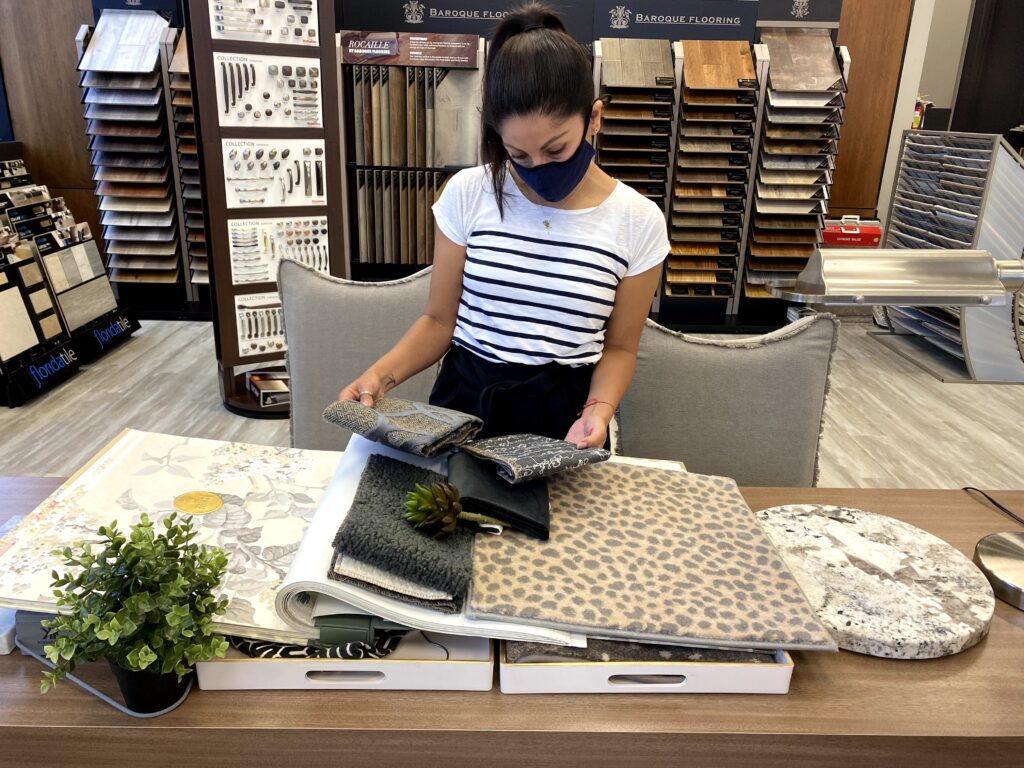 ---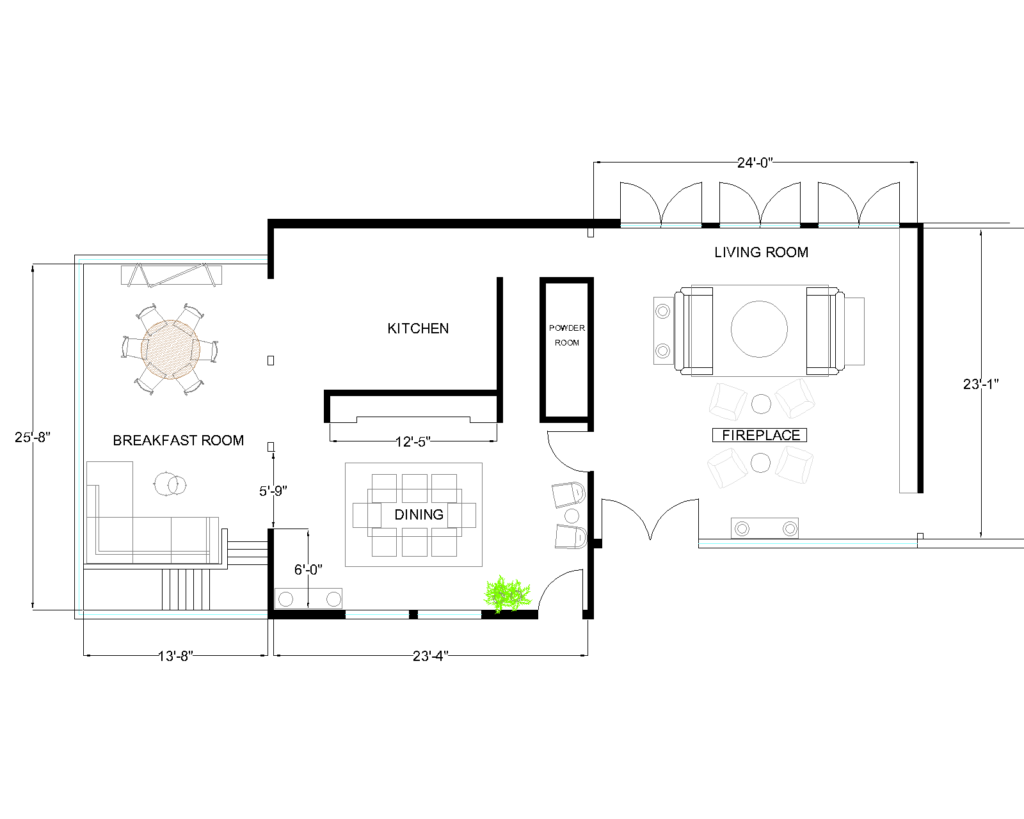 ---
For what it's worth, Brunson subsequently turned to higher education as an essential, life-altering outlet, of sorts, particularly as it relates to steadfastly establishing a better life for her and her family.
"I became a first-generation college grad, earning a B. S. (Bachelor of Science Degree) in Interior Design and Home Furnishing Marketing, while having one child upon entering and a second one only months away from graduation," said Brunson, who completed her undergraduate studies in 2008 at High Point University. "I was well on my way of being able to purchase my own home and highly educated on how to create an environment that I would find functional and aesthetically pleasing to anyone.
---

---
"Two years later and a third child, I decided to continue my education to gain the technical skills associated with design," continued Brunson, referring to the Bachelor of Fine Arts Degree in Interior Architecture she acquired in 2013 from the University of North Carolina at Greensboro.
Upon graduating college, Brunson accepted a number of jobs in the home furnishing and interior design industry.
---
---
"However, none turned out to be stable in the end," she recalls. "I was, however, was afforded the opportunity of traveling the world for work and I saw just how beautiful it really is and how important design is to everyone and every living thing. Then it became more about the world than me being proud of where I live."
That Brunson was afforded the golden opportunity to engage in extensive traveling has ultimately provided her with a newfound disposition as a rising standout in this ever-evolving interior architectural design arena.
---
AN INTERIOR DESIGN GAME CHANGER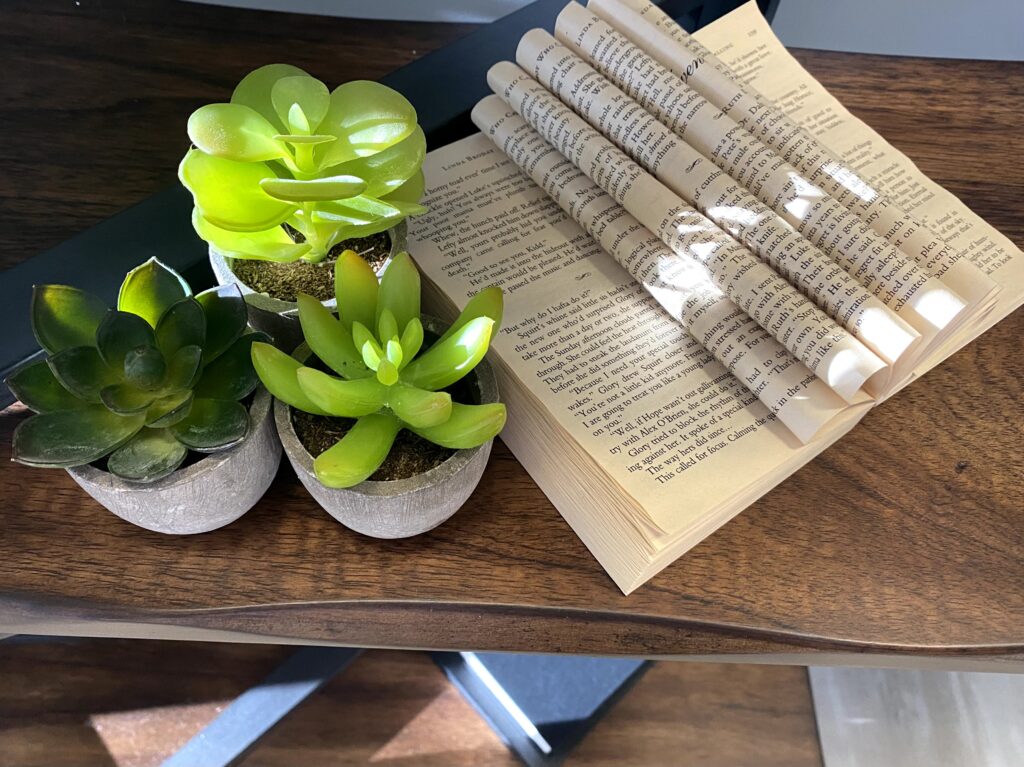 ---
"At this point in my career, I want to make anyone's dream of a safe, functional, and beautiful place become a reality," Brunson says without hesitation.
Much to her delight, she's doing just that in an industry that has allowed her to put her remarkably brilliant skills on display in a slew of places around the globe, most notably in Bari, Italy, Santeramo in Colle, Italy, Nova Scotia, Canada, British Columbia, Canada, Ontario, Canada, Mexico City, Mexico, Henderson, Nevada, San Diego, Los Angeles, Sacramento, California, Pittsburg, Pennsylvania, and Whitesville, Pennsylvania, among other notable markets.
---
"Personally, what I love about my business is the real time reaction of my clients during a final walkthrough and the finished product makes them feel proud of where they work or live,"

Brunson said

. "We service clients across the board, all age ranges. We primarily serve commercial and residential home builders, realtors, commercial real estate, and young professionals."
---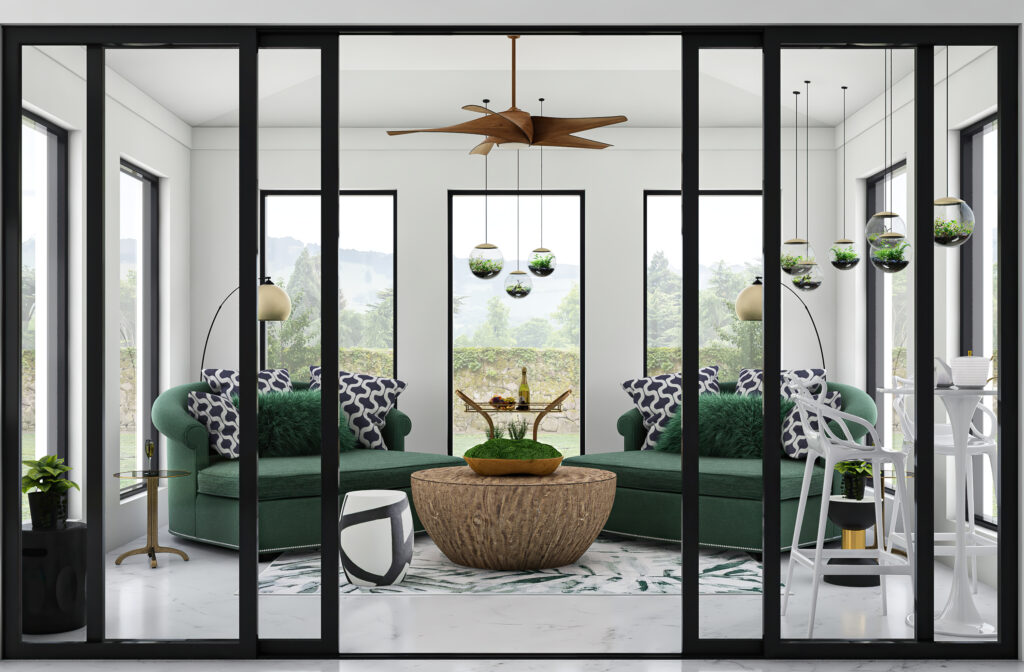 ---
Having begun renovations in October 2019 of a facility that has expanded to 4,000 square feet — a ribbon cutting ceremony took place on March 13, 2020 — Brunson is forever grateful to a solid support system that is spearheaded by Corry Brunson, her husband of 25 years "and counting."
"(My husband is) my No. 1 supporter and fan," Brunson said. "My lovely daughters, Chelsea, Cheyenne, and Callie. My mother-in-law, Mrs. Pearl Wright, my very first paid client. My mom and grandmothers."
As for those in her selected industry, Brunson said she would be remiss if she did not pay homage to Robert Verdi and Rebecca Cole of Surprise by Design, "one of the first design shows on the air," she said. "Our black Martha Stewart, the late Barbara Smith, a fashion model who created a business empire by catering to the tastes of aspiring black professionals with her restaurants, television shows, bedding and furniture collections."
---
DEFINING MOMENT 
---
Continued Brunson: "My inspiration for Design+ happened during my journey as a corporate designer. I've held some fascinating roles throughout my career.  These roles ranged from retail design to kitchen and bath design, to staging model homes for the Top 10 builders in the U.S.
"I've also held roles with a few local building materials firms, who are now suppliers for Design+. These roles gave me the advantage of understanding product and how to serve the clients with excellence. (Most importantly), on my journey as a designer, I was fortunate enough to travel the world, both nationally and internationally, exploring new lands and understanding the depth of design outside of walls of the triad and the U. S. All of my roles in the industry, the relationships I've built, and the travel I was privileged to all contributed to the birth and the mission of Design+."
All because she remembers vividly what a wise man once told her.
---
MORE ON BRUNSON
---
---
​CONNECT WITH THIS AWARD-WINNING JOURNALIST FOR MEDIA EXPOSURE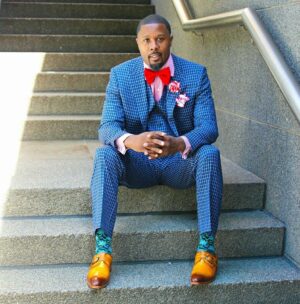 WHAT'S YOUR STORY? If you are an entrepreneur, business owner, producer, author, athlete, musician, barber, life coach, motivational speaker, cosmetologist, tax preparer, model, or pastor/minister who is seeking exposure and would like to share your story with an in-depth news feature, call Reporter Andre Johnson at 901-690-6587 or Facebook message him under "Andre T. Johnson" for details.
Andre Johnson is the award-winning Founder and Publisher for Making Headline News. A 2000 graduate of the University of Memphis School of Journalism and a former staff reporter of sports for the Memphis Commercial Appeal newspaper, Johnson covers the NBA Southwest Division from Dallas, Texas. To reach Johnson, send email to makingheadlinenews@gmail.com or to memphisgraduate@yahoo.com. Also, follow him on Twitter @AJ_Journalist or Instagram at @makingheadlinenews.
---
ADVERTISE WITH US