HOLDIN' IT DOWN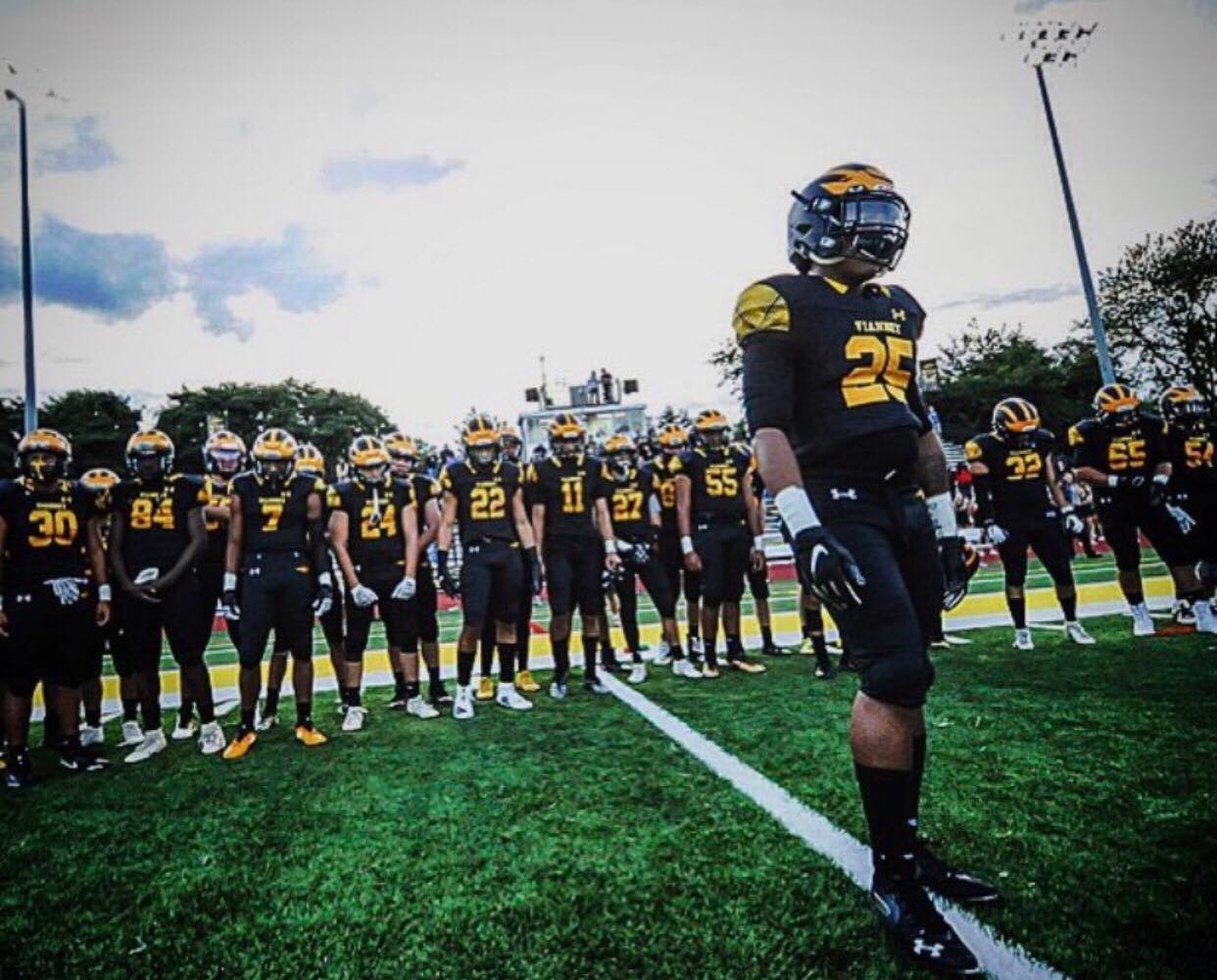 Kavon Chambers entered the 2019 campaign for Saint John Vianney High, assuming the businesslike approach.
That's because Chambers is a senior, meaning as far as he's concerned, he had to strategically devise ways to — you know — get the most out of his final year as a prep football player.
"(I'm) giving each and every play my all and trying to get to 1-0 every week with my team," Chambers told Making Headline News during a recent interview.
To his credit, Chambers has held his own as one of Saint John Vianney's marquee players. A 5-foot-11, 205-pound speedy running back, Chambers has turned in valiant contributions for a Lancers, a Holmdel, New Jersey-based private institution that opens postseason play November 15 at Donovan Catholic, according to Maxpreps.com.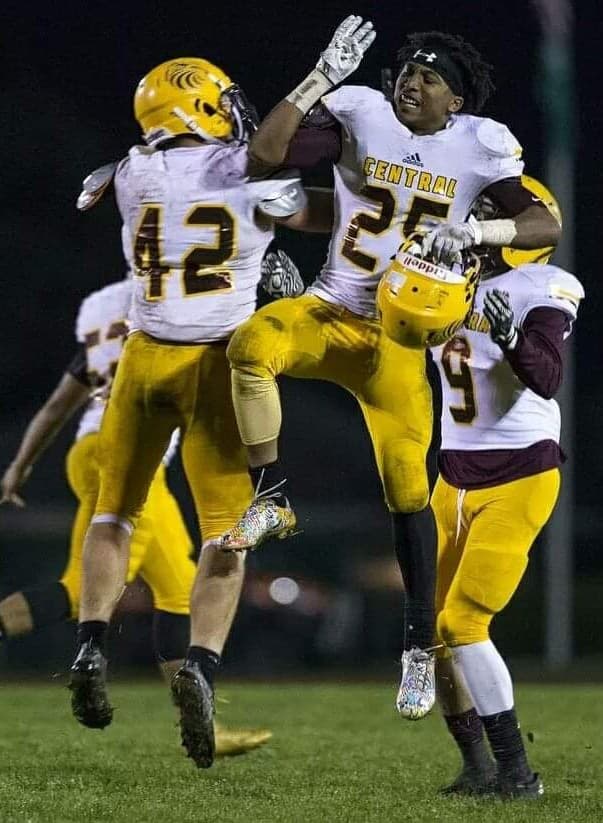 In a year he's dubs a crucial one, considering he's lobbying to play at the collegiate level, Chambers has gone to great lengths to turn the heads of scouts and recruiters.
Through eight games to date, he's amassed 653 yards on 84 carries, according to stats obtained through Maxpreps.com.
His biggest game occurred in 33-0 win over visiting Freehold Boro on October 11 during which he manufactured 209 rushing yards on 12 carries and three scores for a Saint John Vianney squad that won two of its last four outings en route to advancing to the playoffs.
Through eight regular season games, Chambers averaged 93.3 yards per outing and 7.8 yards per carry.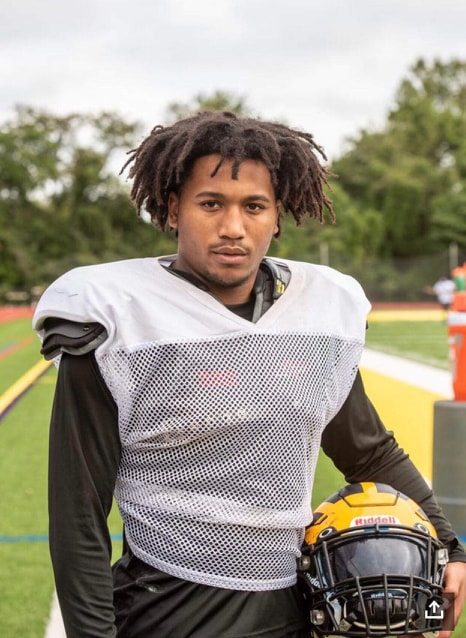 Interestingly, while he admittedly could have done more to boost his recruiting stock during the course of his prep tenure, Chambers doesn't shy away from the notion that he undoubtedly has what it takes to play at the next level.
"I just need a chance to make it happen," said Chambers, when asked what he'd like for college scouts to know about him. "Whatever college offers me a scholarship will be getting a motivated and determined student athlete that works each and every day to be great."
Chambers' father, Marcus Chamber, his mother, Jessica M. Zamot, are amongst those who have witnessed their son's progress on the field in recent years.
Like so many others who say Kavon possesses the mechanics to play collegiate ball,  his parents are hopeful their son earns a fair chance.
---
"(Coaches and scouts) say that he's a good, all-around person and athlete on and off the field and that he is a Division 1 player with a bright future ahead of him," said Marcus Chambers, assessing his son's overall body of work. "I was astounded, but knew since the day one he was born he had greatness in him. The sky is the limit for my son, because he can do all things thru Christ that strengthens him."
---
While Kavon Chambers' quest to sign a National Letter of Intent in the coming months remains a mystery, the possibility exists that his dream of playing college football could very well become a reality.
According to Kavon, he's garnered letters of interest from Purdue, East Carolina, the University of Buffalo, the University of Richmond, Central Connecticut, Princeton, and Rutgers.
Not bad for a solid student athlete whom, as he prepares for postseason play in mid-November, realizes he's still afforded the golden opportunity to make a favorable impression, particularly with regards to fulfilling his ultimate goal.
---
PRAYING WITHOUT CEASING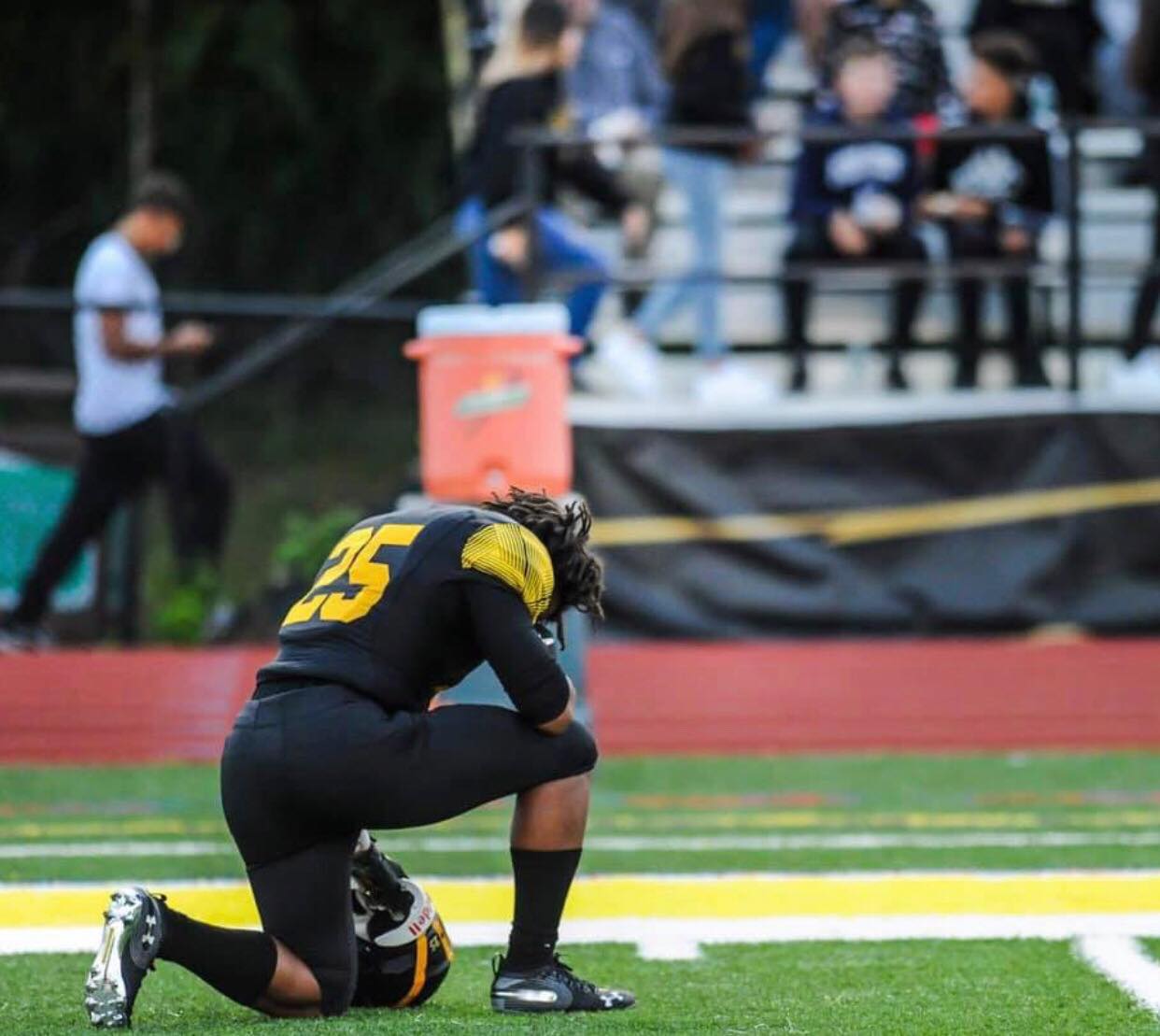 As Kavon emphasized, though, he's taking it one game at a time — postseason included.
"(I'm) giving (it my) all each and every day and not letting any days go by without working hard," Kavon said. "I've got three younger brothers who look up to me, and everything I do is for them and my family."
All of which practically sums up why this gifted student athlete is committed to assuming the businesslike approach.
Every single chance he gets.
---
CONNECT WITH THIS AWARD-WINNING JOURNALIST FOR MEDIA EXPOSURE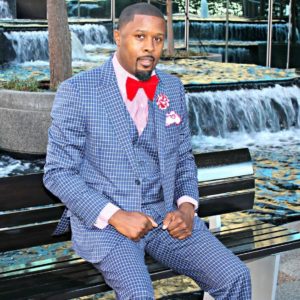 EDITOR'S NOTE: If you are an entrepreneur, business owner, producer, author, athlete, musician, barber, life coach, motivational speaker, cosmetologist, tax preparer, model, or pastor/minister who is seeking exposure and would like to share your story with an in-depth news feature, call Reporter Andre Johnson at 901-690-6587 or Facebook message him under "Andre T. Johnson" for details.
Andre Johnson is the award-winning Founder and Publisher for Making Headline News. A 2000 graduate of the University of Memphis School of Journalism and a former staff reporter of sports for the Memphis Commercial Appeal newspaper, Johnson covers the NBA Southwest Division from Dallas, Texas. To reach Johnson, send email to makingheadlinenews@gmail.com or to memphisgraduate@yahoo.com. Also, follow him on Twitter @AJ_Journalist.