Dr. Alandrus P. Spencer isn't just a Pastor, who often preaches to his congregation about enjoying the fruits of its labor.
Much to his delight, he's steadfastly savoring his.
His latest installment of fruit came courtesy of a much-anticipated milestone, one by which he had diligently sought for the past six months.
A native of Chicago and the Senior Pastor of Touching Lives Ministry, Inc., Dr. Spencer was named National TAP Awards Author Of The Year during Saturday night's second annual ceremony from Jonesboro, Arkansas.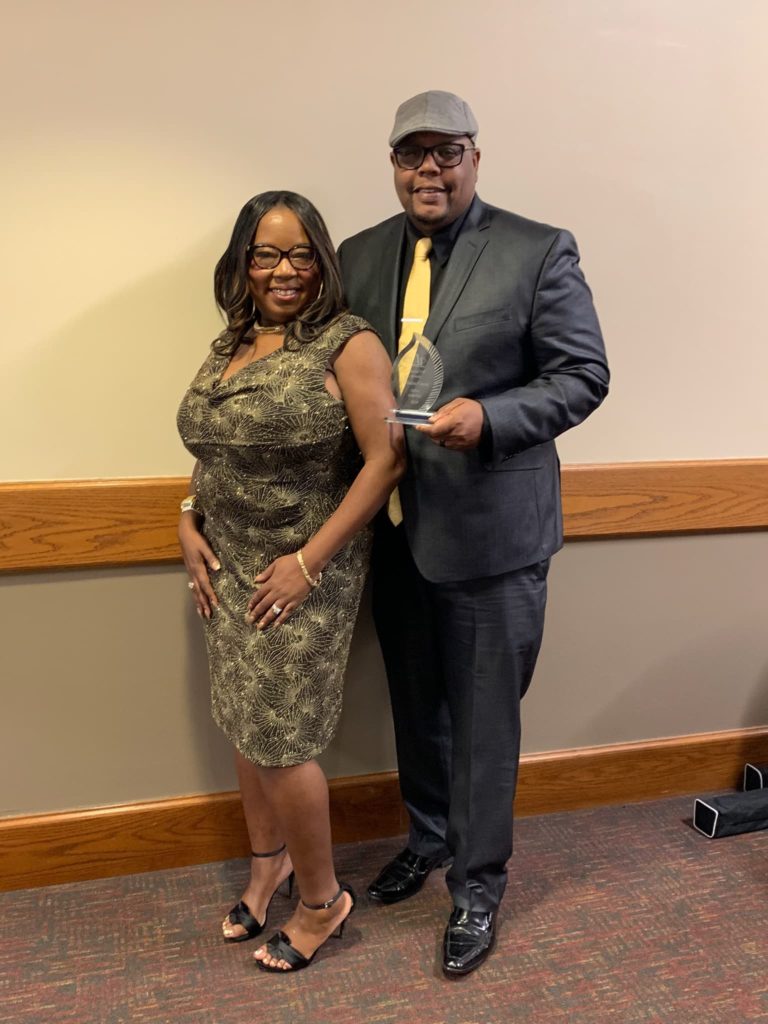 Dr. Spencer's latest honor comes a little more than a year after the release of his first book entitled, Encouraging Moment: Live Life By An Encouraging Moment, a spiritually-driven written document that has been effectively anointed an award-winner.
An event that was established by Jonesboro-area public speaker and award-winning author Terrell Jenkins, the National TAP Awards are designed to acknowledge individuals in a variety of categories for their hard work and valiant contributions to the community.
Fellow author Tyneisha Collins of Osceola, Arkansas was named the National TAP Author Of The Year during last year's inaugural ceremony.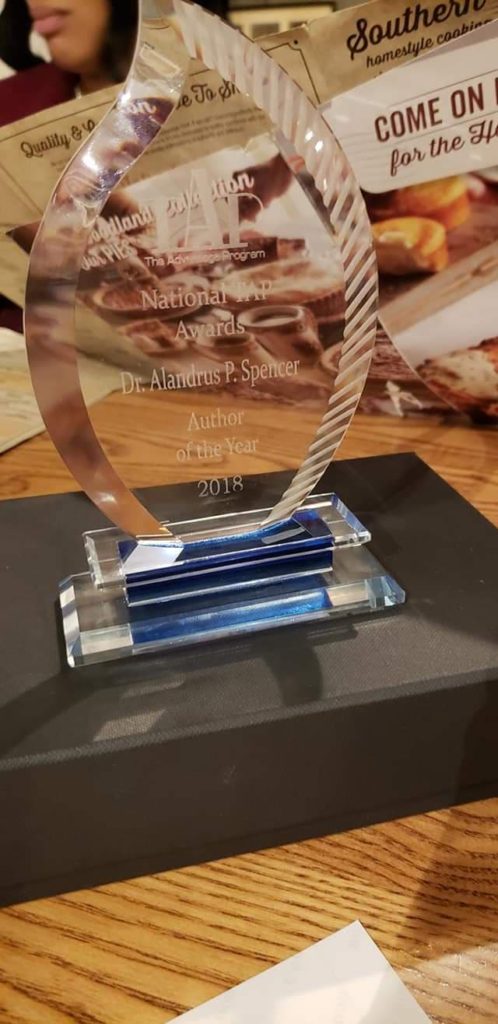 For Dr. Spencer, he said being named National TAP Awards Author Of The Year is a testament of his overall body of work as a relatively newcomer to the authorship industry.
"The feeling was one of shock and a very humbling experience, because I knew I was listed in a category that had great authors who have written some very good books," said Dr. Spencer, who learned of his nomination for the award back in mid-May.
A spiritually gut-checking and life-enhancing written document that is comprised of 90 pages, Dr. Spencer's Encouraging Moment: Live Life By An Encouraging Moment officially hit the market on September 20, 2017, approximately two years after God had revealed to him the vision to write it.
All things considered, his first book has since been nothing short of amazing.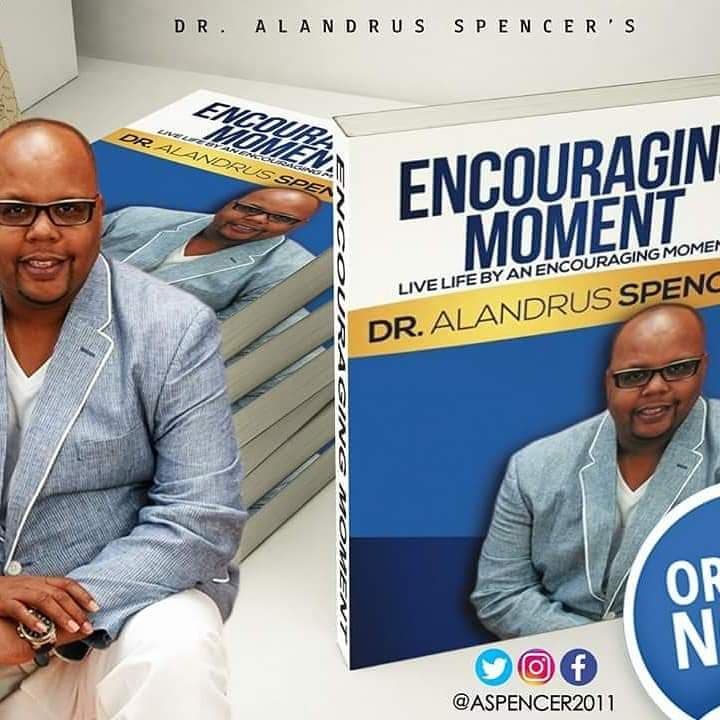 ---
---
"I leaped on the inside," Dr. Spencer recalled the moment his name was announced that he was named TAP's latest Author Of The Year. "Because somehow deep on the inside of me, I knew I stood a good chance. I put the work in alongside of my words, because that's what faith does."
Never mind the mixed reactions that had ultimately surfaced amid the release of Dr. Spencer's book.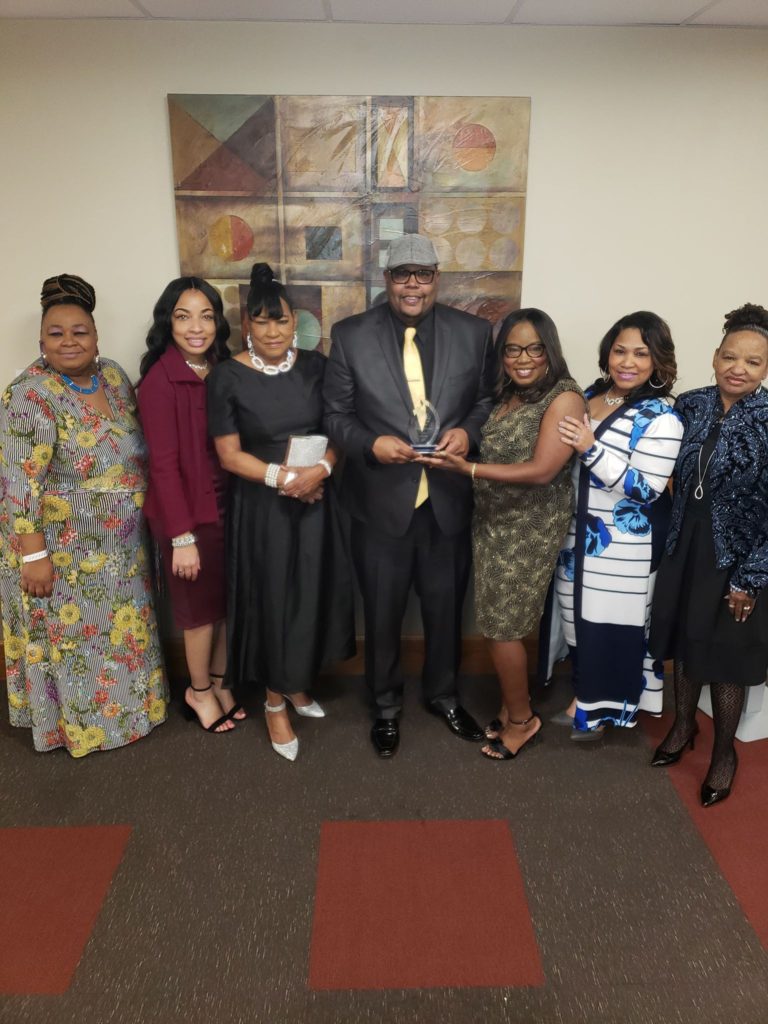 At the end of the real day, this Christian-based preacher-turned-author knows full well there are all sorts of perks that come with serving and being spokesperson for Christ.
"Authors are different and unique and, while I had some to criticize my simplicity in my writing style, I knew that the world is in need of encouragement in its simple form," Dr. Spencer said. "I love to encourage folks, and I think (because of this award), I am on the right track."
Amongst those who have helped keep Dr. Spencer on the right track — both in the natural and spirit — is Veronica Spencer, his lifelong companion of 13-plus years.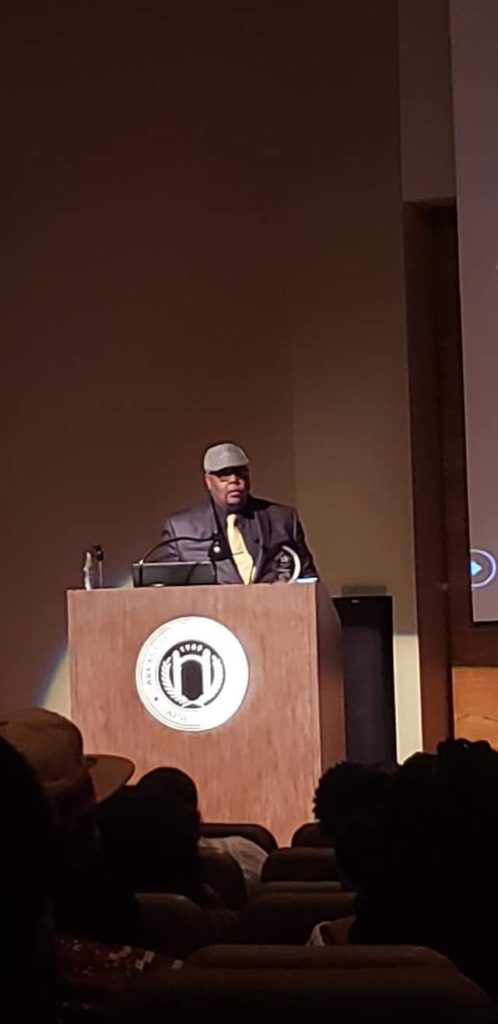 "The special thing about my wife is she knows deep inside (my sentiments) before I say anything about how I arrived at that position," said Dr. Spencer, whose second book (Encouraging Moment: The Turbulence Was Necessary) will be released in the coming weeks. "She is amazingly intelligent and blissfully beautiful and, while it may not be religiously correct to say this, I don't care. She is my boo and babe.
"To all of my supporters and my manager (Latonya Sanders), I say thank you," continued Dr. Spencer, who was raised in nearby Blytheville but resides in Jonesboro. "You all know I could not have pulled this off without you and this is simply a win for the team."
---
---
CONNECT WITH THIS AWARD-WINNING JOURNALIST FOR MEDIA EXPOSURE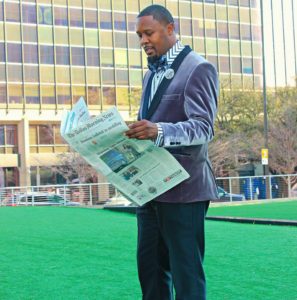 EDITOR'S NOTE: If you are an entrepreneur, business owner, producer, author, athlete, musician, barber, life coach, motivational speaker, cosmetologist, tax preparer, model, or pastor/minister who is seeking exposure and would like to share your story with an in-depth news feature, call Reporter Andre Johnson at 901-690-6587 or Facebook message him under "Andre T. Johnson" for details.
Andre Johnson is the award-winning Founder and Publisher for Making Headline News. A 2000 graduate of the University of Memphis School of Journalism and a former staff reporter of sports for the Memphis Commercial Appeal newspaper, Johnson covers the NBA Southwest Division from Dallas, Texas. To reach Johnson, send email to andre@makingheadlinenews.com or to memphisgraduate@yahoo.com. Also, follow him on Twitter @AJ_Journalist.