---
For I know the plans I have for you," declares the LORD, "plans to prosper you and not to harm you, plans to give you hope and a future.

(Jeremiah 29:11 NIV)
---
IN HER ELEMENT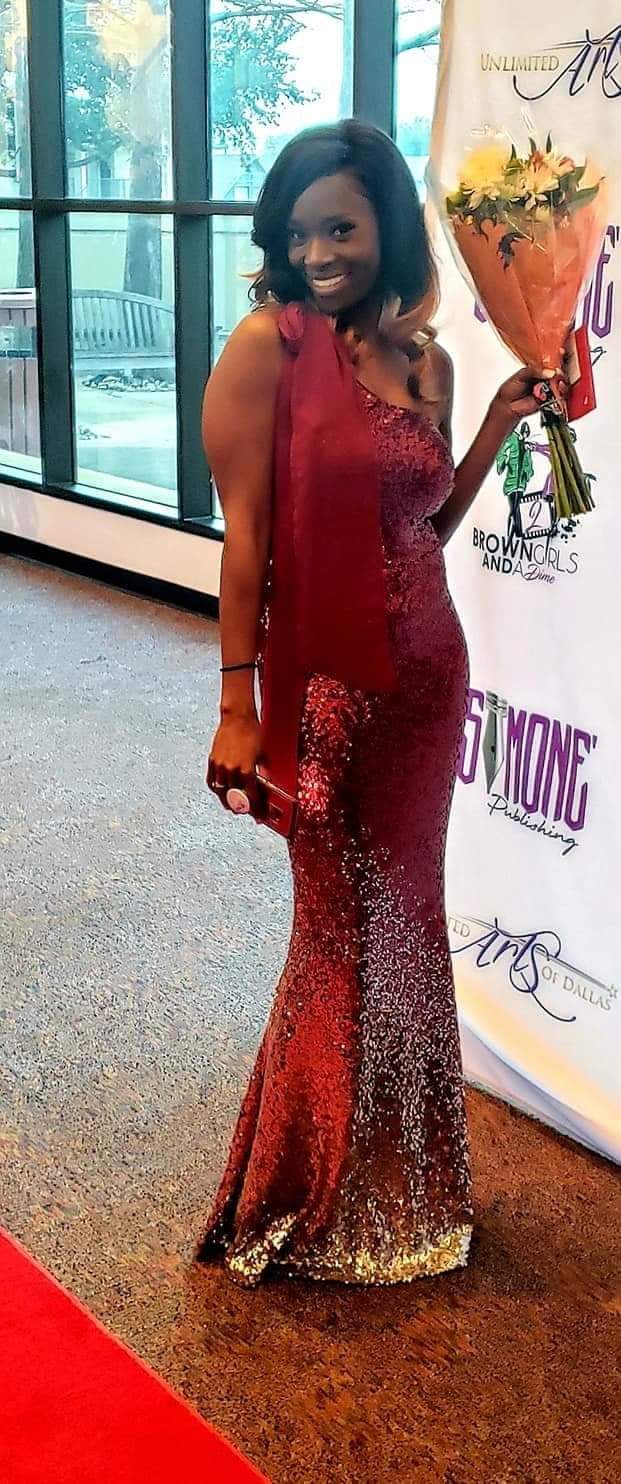 DALLAS — LaTiffany Dunn-Ivory doesn't have to boast or brag or flaunt, particularly when it comes to her immeasurable career as an actress.
That's because her resume undoubtedly speaks for itself.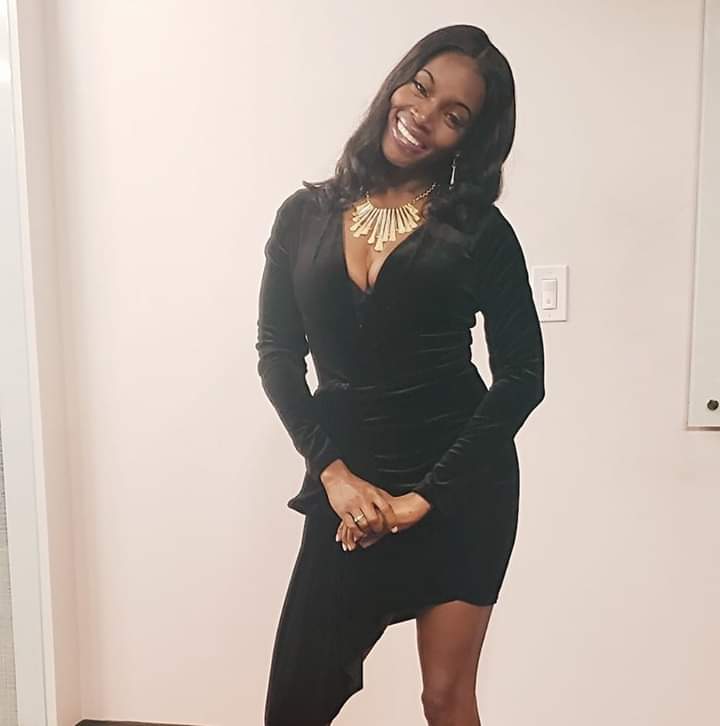 "I've been acting since 2010, but really knew l could do it professionally in 2012," Dunn-Ivory, during an interview this week with Making Headline News said, referring to her notable role she landed in the film entitled, "The American Justice with Tiny Lister."
A Dallas/Fort Worth-area businesswoman, Dunn-Ivory, 35, is in the prime of an acting career she hopes will attract more of a global presence much sooner than later.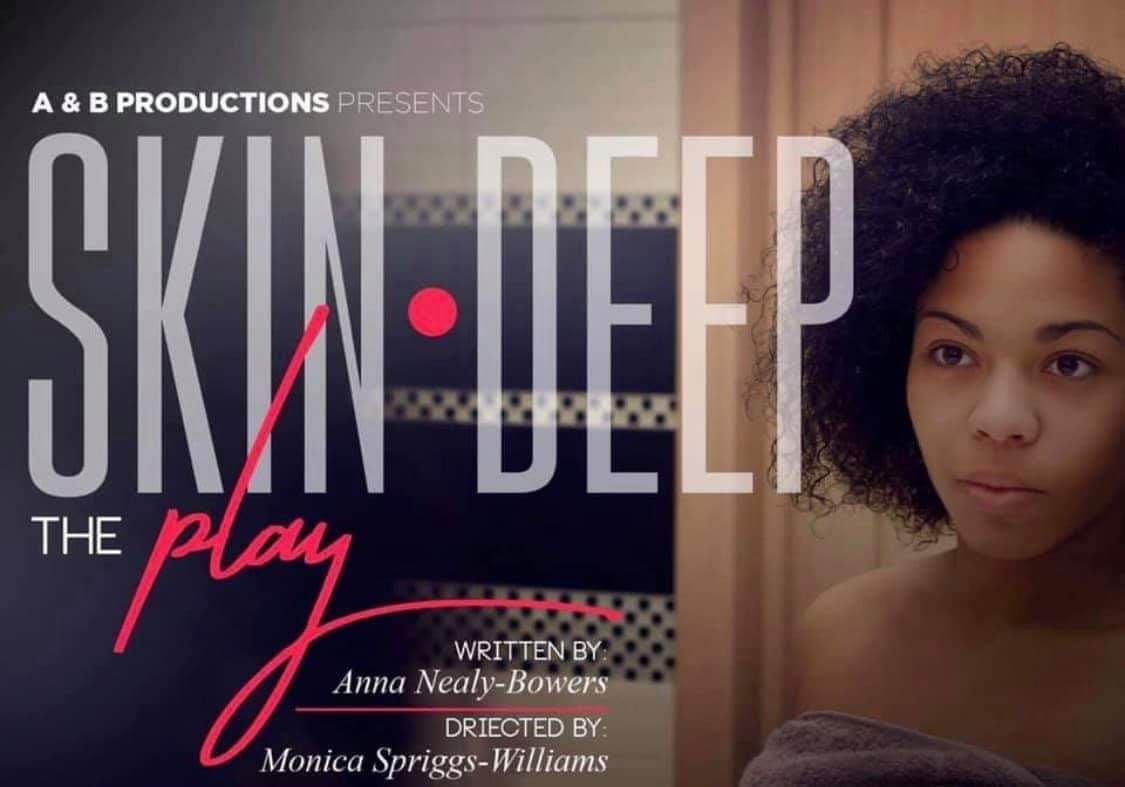 To her credit, the acting tenure of this Shreveport, Louisiana native is certainly shaping up to be one that figures to turn heads of several of the industry's big names directors and producers, in large part because, well, her resume undoubtedly speaks for itself.
A professional acting stint that spans a little more than nine years, Dunn-Ivory has gone to great lengths to weather arguably the toughest of obstacles, to clear arguably the grandest of hurdles, all the while steadfastly finding her niche in the process.
As if that isn't enough to turn heads, this resourceful, resilient actress — who's armed with a wealth of swagger and beauty — is positioning herself mightily to garner even more nationwide exposure in the coming months.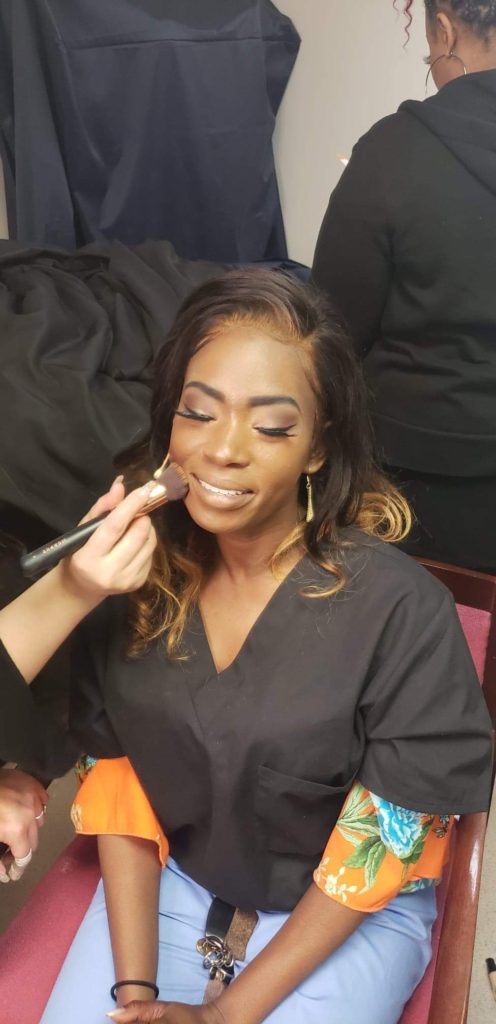 Much to her delight, Dunn-Ivory's itinerary is becoming quite congested, considering she's scheduled to appear in a variety of plays, including:
"Something Else To Talk About" on April 28, during which she will play the character "Cheryl" 

"Insincere Twins" on June 1, a red carpet premiere during which she will assume the role as the character "T's Receptionist.

"Skin Deep" on June 15, during which she will play "Nurse Paula" and,

"Black DIAMOND" in July (on a date to be announced), a red carpet premiere during which she will assume the role as "Fiend."
---
A graduate of Homer (Louisiana) High School, Dunn-Ivory's passion for acting stems all the way back to elementary school days.
As she vividly recalls, it was her kindergarten teacher who's responsible for having inspired her to follow her dreams.
Fortunately for Dunn-Ivory, she's done just that, all the while going after all they say she couldn't have.
TEXAS TWO STEP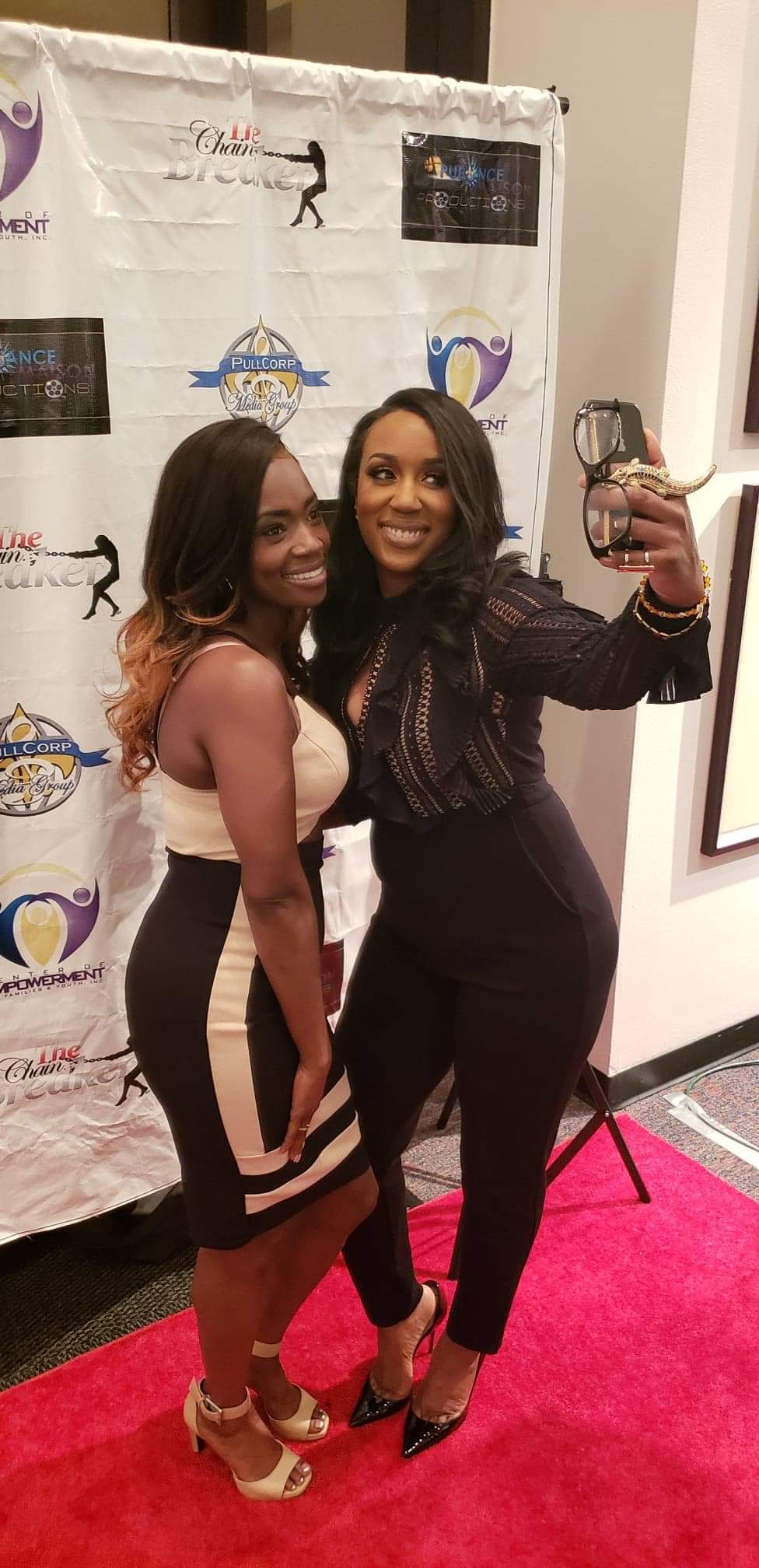 Look at her today, functioning fervently in her distinctly unique element with God, her Helper, steering the way, thus allowing her remarkably brilliant gifts to make room for her.
---
"I remember it like yesterday, sitting in the back of Mrs. Gearhart's class, just singing (R & B entertainer) Karen White's Superwoman like I was at home and she walked to the middle of the class and asked me to step outside," said Dunn-Ivory, recalling a Kindergarten memory that essentially changed her life. "l thought l was in trouble for interrupting her class."
---
But what Dunn-Ivory had ultimately discovered was that it was only a brief, impromptu counsel by her teacher, one that essentially jumpstarted her quest to connecting with the purpose for which she was created.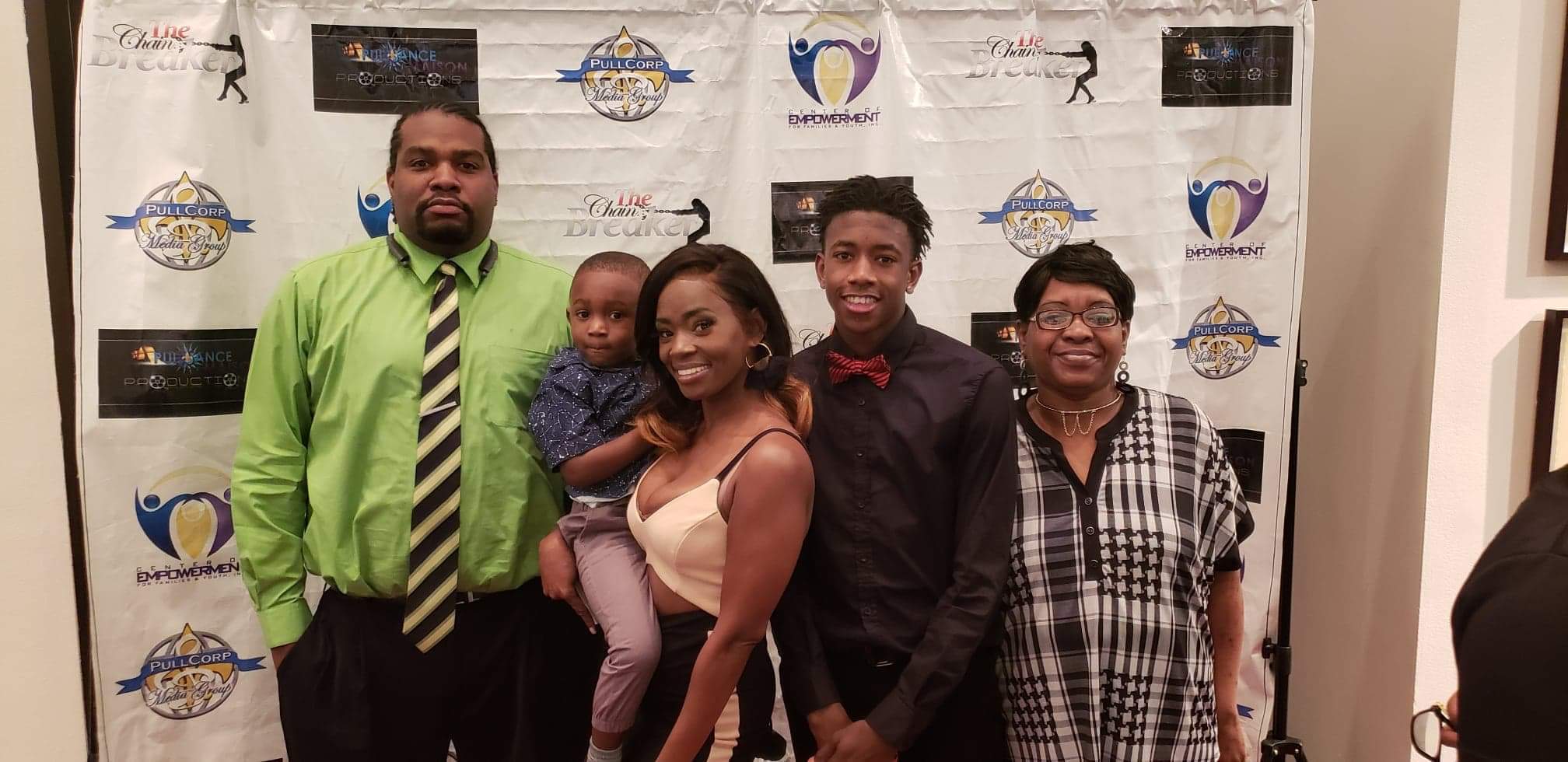 "She walked me to in Ms. Emerson's class and was like, 'You have to hear her voice,'" Dunn-Ivory explained. "So l sang for her. Next thing you know, we're going from classroom to classroom and I was justa singing. In that moment, l realized a star was born and I nurtured my gifts."
And the rest, as they say, was history.
Interestingly, Dunn-Ivory has shown virtually no signs that she intends to slow down anytime soon, not when she's in the prime of an acting career that seems well on path to giving way to even greater success.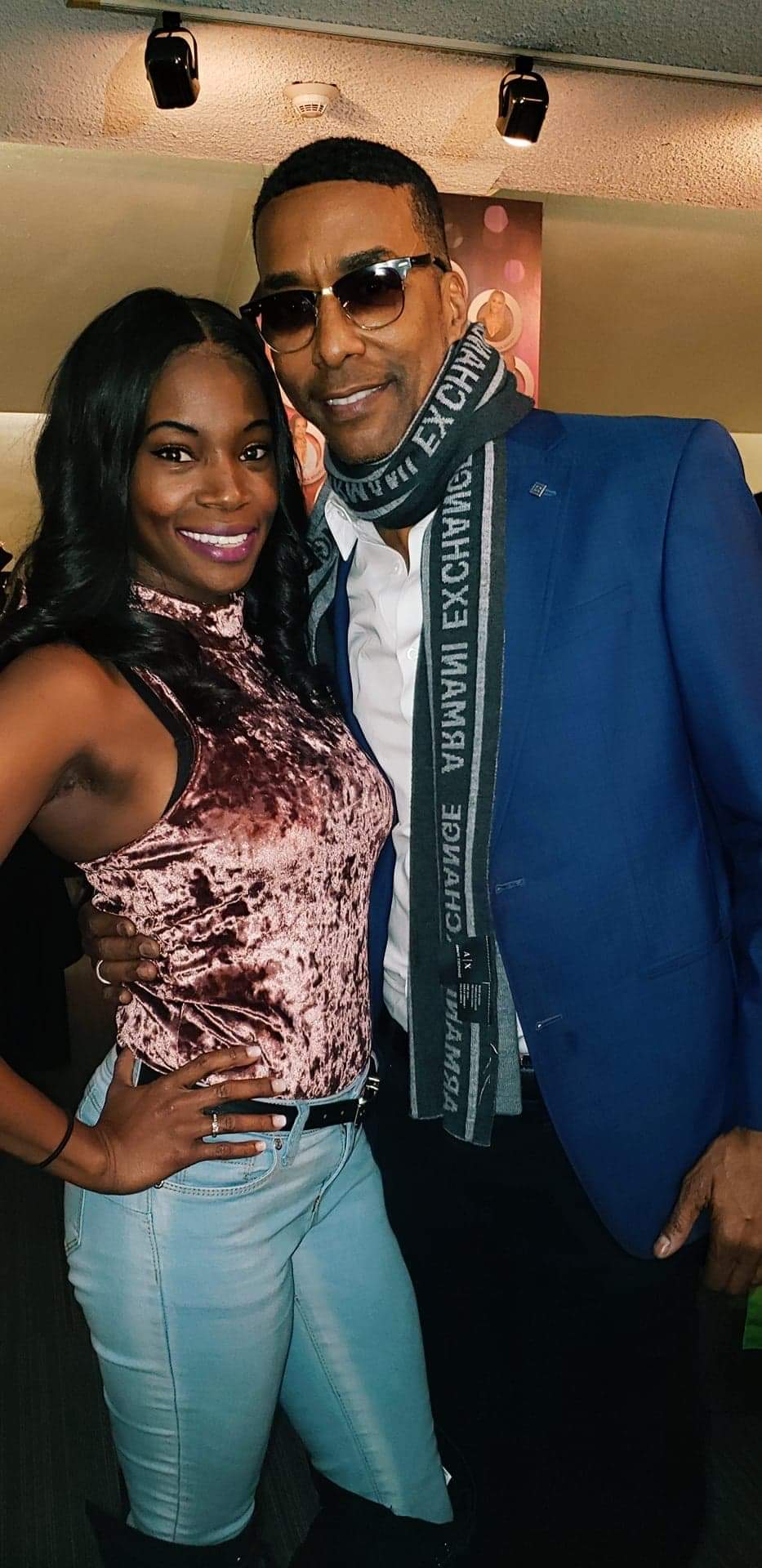 "The competitiveness (in this industry) has taught me that for every 'No' at an audition, the 'Yes' is around the corner, and it's up to me to go get it and show that I deserve it," Dunn-Ivory said. "I'm also a firm believer that what's for me, no one can take that away, so I continue to strive daily and go get what's already mine."
For Dunn-Ivory, it's a foregone conclusion that acting and assuming various roles essentially comes natural to her.
As if anyone should really be surprised.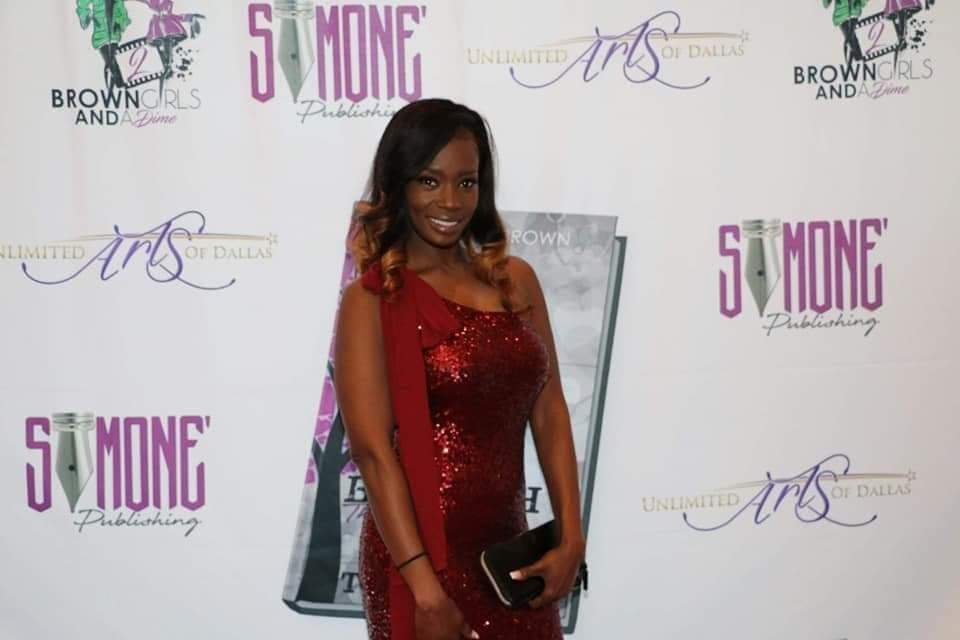 "The fact that in each character or role I play, I leave the audience with an inspirational impression that could be life changing to them," Dunn-Ivory said. "I love being a tool to bring people's visions to life."
For her immeasurable contributions to her selected industry, Dunn-Ivory has positioned herself to become the beneficiary of yet another accolade.
She is a nominee for Best Supporting Actress in the upcoming Church Stars Awards, which will take September 28.
Voting begins in July.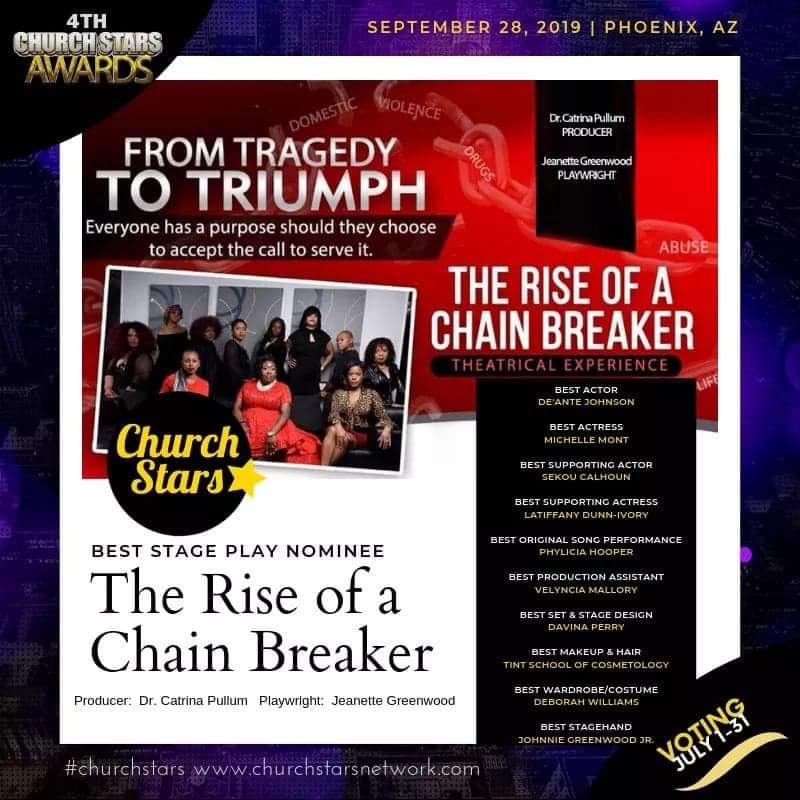 A former Grambling State University student who relocated in September 2005 to the Dallas/Fort Worth-area, Dunn-Ivory's work has been seen in Oklahoma, Texas, her native home state, as well as in several establishments outside of the United States.
Now with plans of ending a five-year hiatus in the singing studio, Dunn-Ivory emphasized, among other things, she's just giddy in that she's been blessed to walk in her purpose.
THIS GIRL IS ON FIRE
SHE AIN'T DONE — Now with plans of ending a five-year hiatus in the singing studio, Dunn-Ivory emphasized, among other things, she's just giddy in that she's been blessed to walk in her purpose.

"It's imperative that I inspire others, because every step I have made, I earned it," Dunn-Ivory said. "There was a time when that thing called sickle cell anemia had me down for years. The devil intended to take me out. But God. Here l am today, a healthy 35-year-old, inspiring those around me that life ain't easy. It's challenging, but also what you make it to be. You have to power to create your path, and if you can vision it, you can achieve it."
She would know.
Especially since her resume undoubtedly speaks for itself.
Something about which she doesn't have to boasts or brag to flaunt.
---
For more information about Dallas/Fort Worth actress LaTiffany Dunn-Ivory, or to schedule her for a public appearance or speaking engagement, connect with her via Facebook at: https://www.facebook.com/latiffany.dunn. Also, send email to: latiffanydunn83@gmail.com.
---
CONNECT WITH THIS AWARD-WINNING JOURNALIST FOR MEDIA EXPOSURE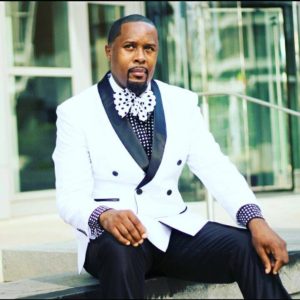 EDITOR'S NOTE: If you are an entrepreneur, business owner, producer, author, athlete, musician, barber, life coach, motivational speaker, cosmetologist, tax preparer, model, or pastor/minister who is seeking exposure and would like to share your story with an in-depth news feature, call Reporter Andre Johnson at 901-690-6587 or Facebook message him under "Andre T. Johnson" for details.
Andre Johnson is the award-winning Founder and Publisher for Making Headline News. A 2000 graduate of the University of Memphis School of Journalism and a former staff reporter of sports for the Memphis Commercial Appeal newspaper, Johnson covers the NBA Southwest Division from Dallas, Texas. To reach Johnson, send email to andre@makingheadlinenews.com or to memphisgraduate@yahoo.com. Also, follow him on Twitter @AJ_Journalist.