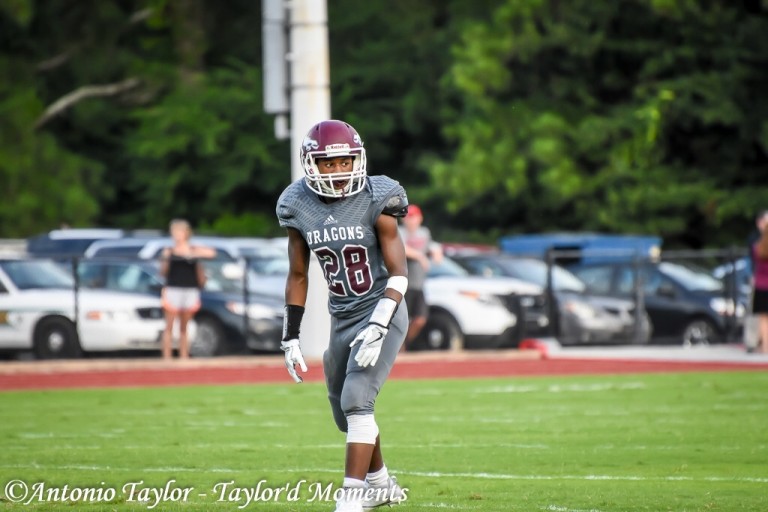 Mikho Grandison is one who customarily views things from a broader perspective.
You know, the bigger picture, that is.
Take, for instance, how Grandison steadfastly clung to a positive disposition during his prep football stint at Collierville (Tenn.) High.
Although coach Mike O'Neill's Dragons limped to a 5-7 finish and tied cross-county rival Germantown for fifth in the Region 4-6A standings, Grandison made favorable use of his time whenever he was called upon to provide Collierville with a much-needed boosts, especially on the offensive side of the ball.
"I think I played harder than most people," Grandison told Sports Journalist Andre Johnson during a recent interview. "I never took a plays off…always did my job. I was leader and always (gave) 120 percent, never gave up, always played through (adversity) no matter how bad we was losing."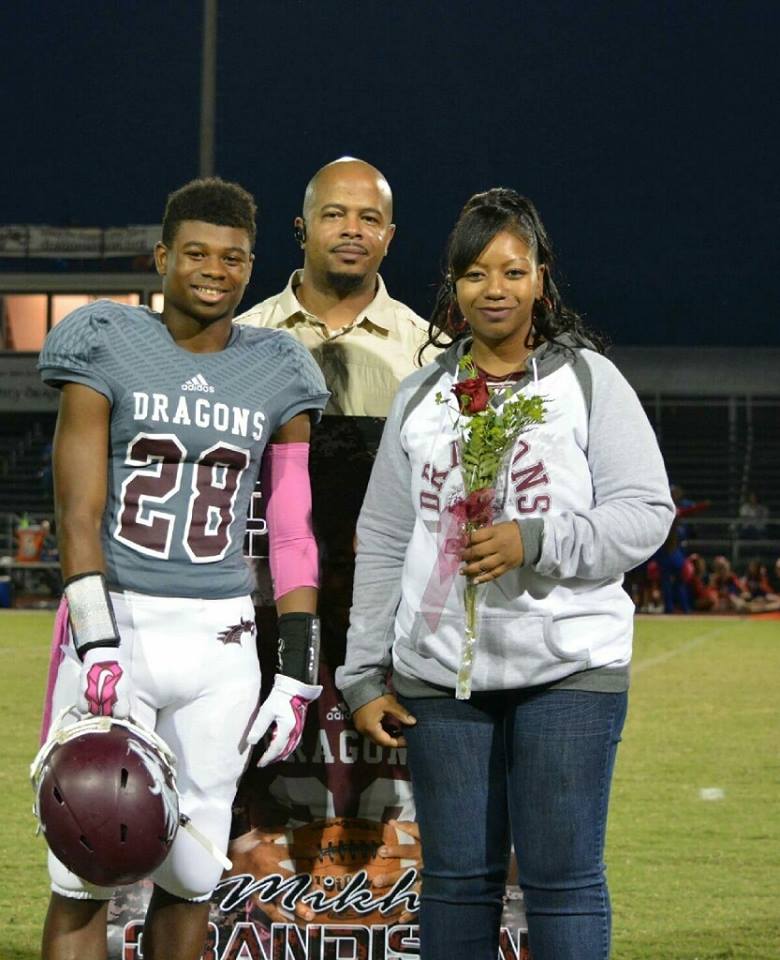 In assessing what he described as a subpar senior campaign, it is because of Grandison's spirited, upbeat approach to what was a pivotal season in 2016 that has greatly fueled his desire to pursue playing football at the collegiate level.
As National Signing Day looms (February 1), Grandison and his family are doing whatever is essential to help attract scouts, thus persuade them to grant him an opportunity they sense he so rightfully deserves.
A speedy, 5-foot-6, 147 athlete, Grandison was quite efficient as a rusher, particularly on productive drives that landed the Dragons in the red zone.
In essence, he strongly believes he would have had an even bigger impact had he gained more touches.
"Even though they didn't give me the ball as much, I always made good and positive yards every time I touched the ball," Grandison said.
To his credit, even when he wasn't carrying the ball, he made it a point to demonstrate poise and resiliency in other areas that ultimately gave way to some stellar offensive productivity.
"I blocked for everybody," Grandison said. "No matter how big the person was, they didn't scare me at all. I still thought I was stronger than them and I knew I had to make every play count and I did."
CUT UP, MIKHO: http://www.hudl.com/athlete/5164615/mikho-grandison.
With some added exposure in the foreseeable future, Grandison remains hopeful that he will solidify the big break he has diligently sought in recent years.
According to Grandison, while he has yet to garner any official scholarship offers, he said he has kept in constant contact with a few recruiters at Austin Peay State.
"I was talking to the Austin Peay recruiter (during the season)," Grandison said.
However, arguably the biggest question that remains is whether Grandison — who is ranked as the No. 68 overall recruit for the Class of 2017 in Tennessee by Maxpreps.com — will ink a National Letter of intent to play college football next season.
Given the immense strides he's made in recent years, his mother, Uzette Grandison, undoubtedly thinks so.
"I always tell my son to reach beyond the sky, because there are infinite possibilities in the universe," Uzette Grandison said. "My first reaction when I realized my son could go a long way (as an athlete) was to work with him to help make him better."
Uzette Grandison, in fact, even recalls those times in which she assumed the role as football-mom-turned-trainer-turned-coach.
For real, though.
"I would throw the football, have family football games, and let him watch football," Uzette Grandison explained.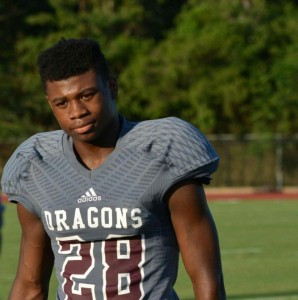 Thanks to her unyielding guidance and wisdom, hard work has seemingly paid off for her son.
"I am elated when my son touches the football," Uzette Grandison said. "He is explosive and many people don't expect to see that, so when I hear the chatter, I hold my head up with pride and flick my hair so they can see the name on the back of my shirt."
If things go his way in the coming months, Mikho Grandison's name will be embroidered on the back of a college football jersey, something about which he has dreamt for some time.
When asked would he like for college recruiters and coaches to know about him,  Mikho Grandison said, "That I'm a hard worker and a leader…and that I'm just a young man who's trying to show coaches my talents. All I need is a chance to show it."
Typical Grandison, one who customarily views things from a broader perspective.
You know, the bigger picture, that is.
---
---
EDITOR'S NOTE: If you have a child or team that is seeking exposure and would like an in-depth sports news story, call Reporter Andre Johnson at 901-690-6587 or Facebook message him for details under "Andre T. Johnson."
Andre Johnson is the founder and publisher of Making Headline News. A 2000 graduate of the University of Memphis School of Journalism, Johnson covers the NBA Southwest Division from Dallas, Texas. To reach Johnson, send an email to memphisgraduate@yahoo.com. Also, follow him on Twitter @AJ_Journalist.