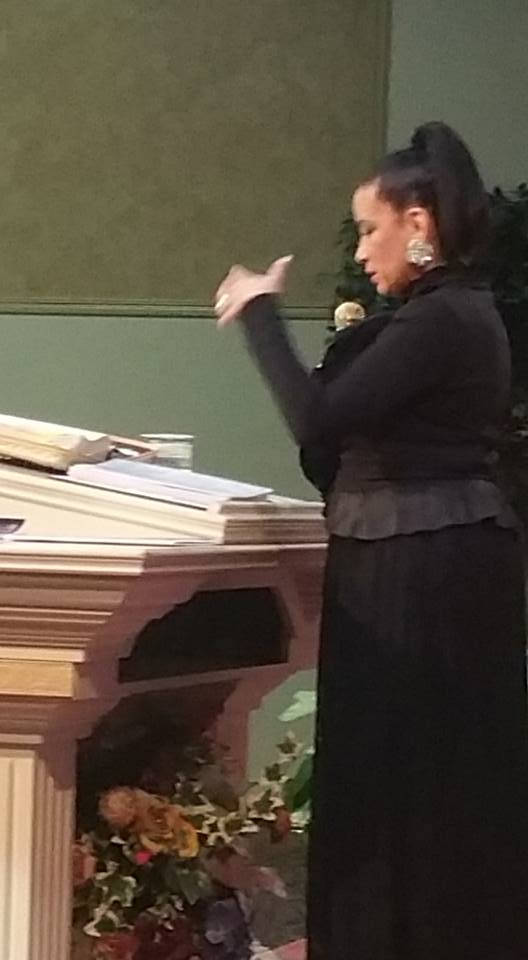 ARLINGTON, Texas — At approximately 1 o'clock on Sunday afternoon, Renee Fowler Hornbuckle was nearing a compelling close to what undoubtedly was a thought-provoking, gut-checking sermon before a sizable crowd of worshippers.
Then without hesitation, she offered a rather intriguing suggestion that essentially drew rave reviews and applause from the gallery of roughly 300 attendees.
"Because Jesus laid down His life for us, we, too, can lay down our lives for others," Hornbuckle said as she continued to speak so eloquently about a subject that has greatly shaped the overall landscape of the modern-day church. "We've got to stop being so selfish. We can love like Jesus did."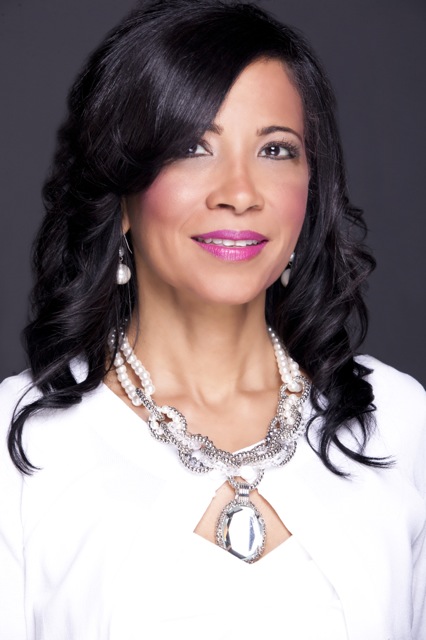 To her credit, demonstrating and fortifying love the way Jesus did has seemingly become a common theme, or sorts, for Hornbuckle, particularly during a ministerial stint that spans more than two decades.
Having officially accepted her calling to preach the gospel in 1995, more than anything else, it seems, Hornbuckle's reputation is such that she's appropriately learned the significance of what it means to not just conquer and outlast wilderness experiences, but rather to embrace them.
"Y'all let anything and everything to get you out of peace," Hornbuckle told her congregation near the halfway point of her sermon. "But you will stay in perfect peace if your mind stays on Him."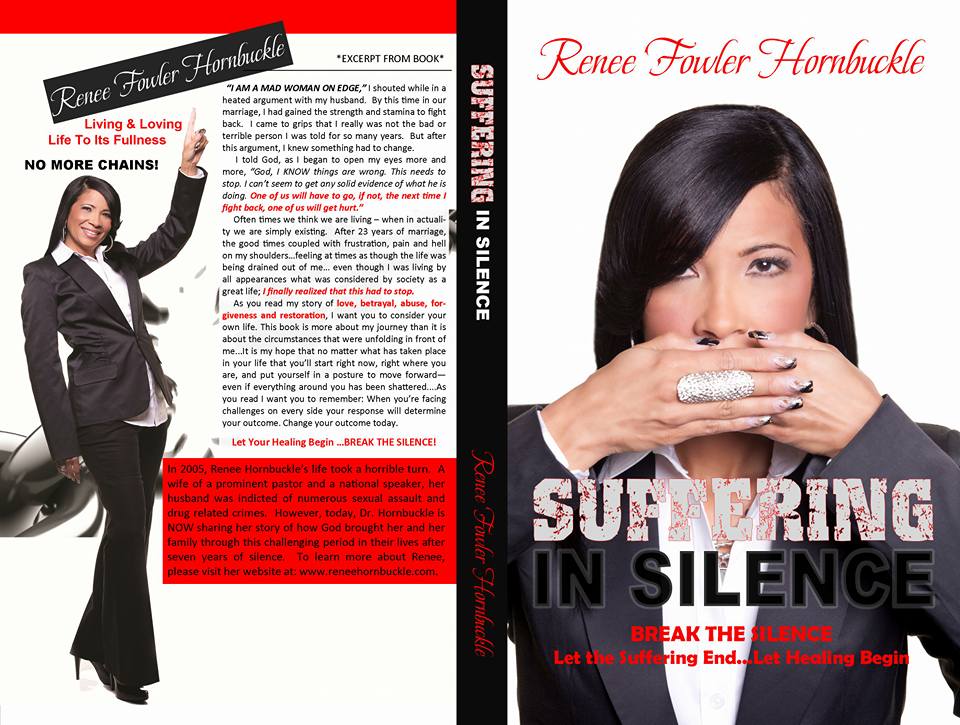 By and large, to grasp a thorough understanding of why Hornbuckle, the Senior Pastor of Destiny Pointe Christian Center at 2350 East Mayfield Road in nearby Arlington, Texas, is so adamant about rendering agape love for the rest of her life, look no further than her life-changing, tear-jerking testimony detailing the tumultuous events that could have very well caused others to vacate their right mind.
"Up until 2005, I thought I was living the American dream…great success…pretty much ready, equipped and prepared for anything.  In the eyes of many, I was considered successful from the external side of things," Hornbuckle said. "Successful marriage, thriving ministry, fruitful relationships and lucrative business."
And just like, what was a long-awaited American dream suddenly turned into an assortment of horrifying occurrences Hornbuckle sensed were only suitable for a suspenseful, docudrama-filled movie.
"My life and the life of my children changed traumatically after a real life scandal," Hornbuckle told Making Headline News during a recent exclusive interview.
Hornbuckle is referring in large part to what she described as a "jolting scandal" that unfolded and involved her then-husband and Pastor, Terry Hornbuckle, who was charged with multiple allegations of narcotics possession and inappropriate sexual misconduct involving a few of his members.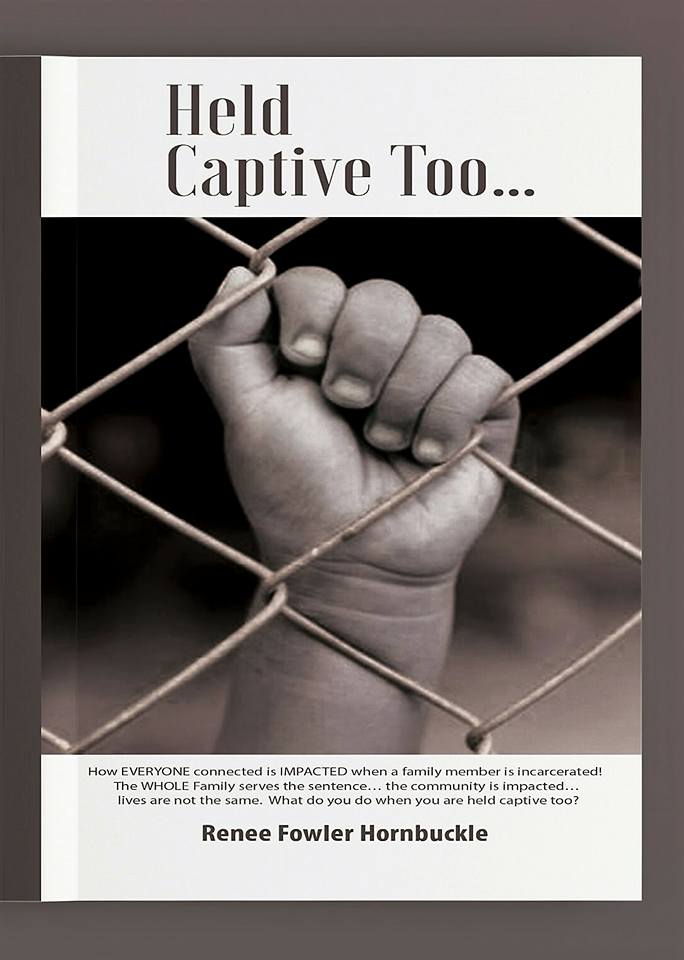 A slew of disastrous developments that consequently generated local headlines and sent shock waves throughout what undoubtedly was a thriving, progressive church, Hornbuckle and her family were suddenly left to press and navigate their way through arguably one of the biggest church scandals in recent memory to transpire in Dallas/Fort Worth, one the nation's most populous markets.
"Me, my children, and my congregation, our communities in which we lived and worked were paralyzed with a real life scandal — that even Olivia Pope couldn't handle — that included shame, suffering, and sorrow, not to mention the spiraling loss of finances, relationships and possessions," Hornbuckle, a mother of three and grandmother of one, explained. "I found myself humiliated, embarrassed, stripped of all dignity, only left with unanswered questions and the barebones of a shattered ministry."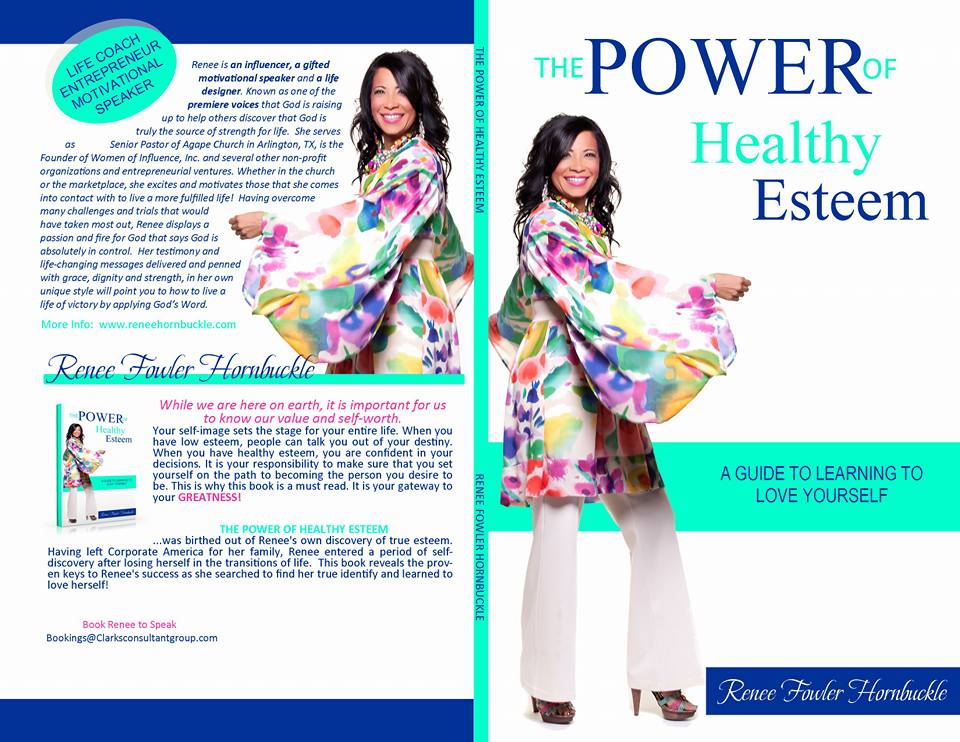 All things considered, because of her relentless faith, coupled with the unyielding support from her congregation, Hornbuckle was determined not to allow the gates of hell to prevail against a church that even as a dark cloud hung over it, God had strategically anointed to serve as the beacon of light for which it is widely known.
"When was the last time you actually showed someone an act of love?" said Hornbuckle on Sunday while simultaneously challenging her congregation to "check its level of agape love."
That, after all, practically headlines how Hornbuckle, 54, managed to mightily overcome an array of embarrassment and hardships with God, her Helper, leading the way.
"I'm here today, because I had to make a choice to either rise above my crisis or collapse into it," Hornbuckle said.
To her credit and because of her undeniable love for the people of God, this native of Little Rock, Arkansas — who boasts a wealth of beauty much like that of a Hollywood celebrity — surely has risen above and conquered what she sensed was arguably the darkest chapter of her life.
Surely, she'd be the first to admit that it took love…and a whole lot of it.
FOLLOW "THE POINTE ONLINE" — http://www.destinypointe.org/.
"I don't really feel like I chose what I do…it chose me," said Hornbuckle, when asked at what point did she see God positioning her for ministry. "I've always been drawn to helping people solve problems and reach their potential. Even during my time in corporate America, my desire to help others excel was dominate. I left corporate American in 1993, not really happy about the transition, but knowing that something more was waiting.  As I transitioned out of my corporate career to be a fulltime mom, I truly felt empty because I had always worked.  But, I embraced my new life and began to structure my life — my children and my ex-husband — as a corporation of in which I was CEO.
Consequently, bolting corporate America ultimately gave way to other areas of intrigue for Hornbuckle, who apparently wasn't the kind of full-time mom who was accustom to, well…being a normal full-time mom.
That's because along with preaching to the masses, Hornbuckle adopted a number of new venues, which included — but weren't limited to — becoming what she describes as a Life Empowerment Expert, as well as an author, motivational speaker, a businesswoman, not to mention a faith leader and advocate.
"The similarity they all have is that they all help people shape and mold their lives, solve problems and reach their potential," Hornbuckle explained. "It's what I'm called to give to the world and that's what I've been building since 1993."
WORSHIP AT "THE POINTE" ONLINE — www.LifeStream.TV .
Having been raised in a middle class home with the existence of both biological parents — both of whom worked in the education sector — Hornbuckle is the youngest of five girls.
"My Parents were my greatest inspiration, especially my father," Hornbuckle said. "They taught me to push yourself beyond where you are (because) there's always something more. (He taught me) with decision, determination and dedication, you can do anything. (He taught me to) stay true to your word and to be a person of integrity and impeccable character always."
In essence, those assortment of rich, life-enhancing family values have proven beneficial to Hornbuckle, a relatively young, vibrant pastor who, to her credit, has exhibited nothing short of dignity and class in her continuous journey of revitalizing a longstanding ministry that had fallen victim to life support and seemed headed for a permanent destruction, never to exist again.
All along, even during her darkest days as a woman of the cloth, even when it seemed her faith was bleak and she seemed on shaky ground, even when it appeared the grace she harbored for so long was on the verge of completely evaporating, there was God, coming to her rescue, thus providing for her a way of escape.
Once again.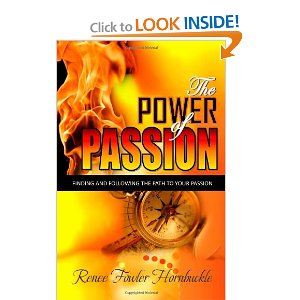 That, in a nutshell, practically sums up why Destiny Pointe — an approximately 50,000-square-feet institution widely known as The Pointe that was erected in 1999 — was destined to stay relevant amid arguably the grandest storm in its rich history.
Today, unlike never before, Hornbuckle and her congregation can, as the songwriter once said, "see the sun peeping through the cloud."
Yes, the storm isn't merely almost gone.
Given the immense strides Hornbuckle and her supporters have made since the recovery — and rebirth — of their church, it's safe to assume the storm has effectively passed them by.
Just like God.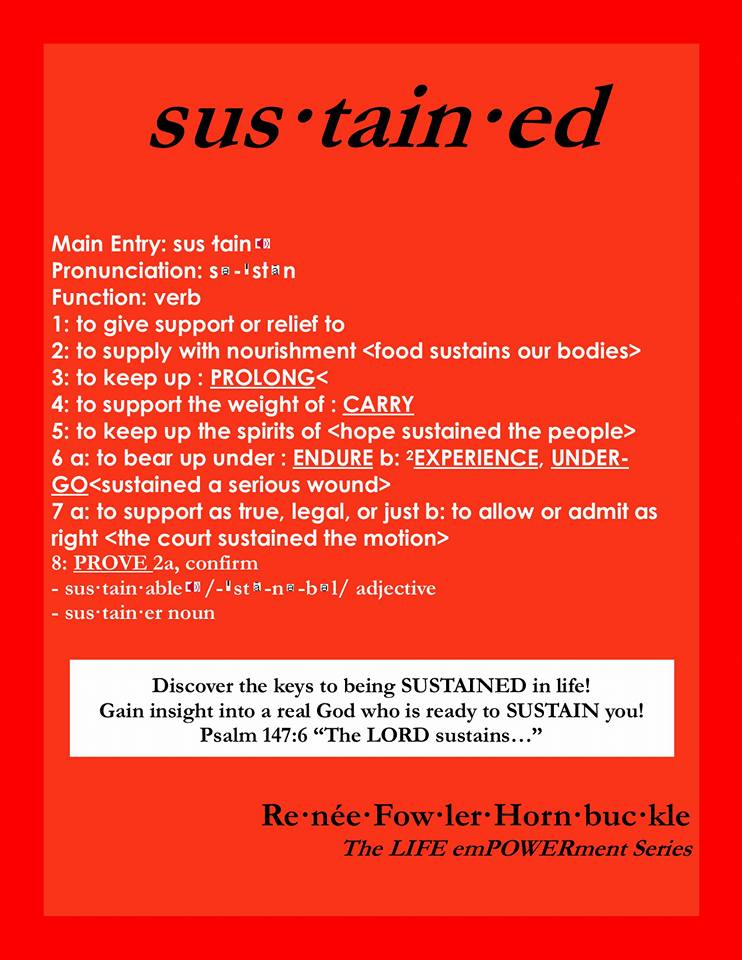 "I've accepted that life may never be balanced, but rather I like to think that I can make life adjustments that bring stability and better integration into life," Hornbuckle said. "We get frustrated in pursuit of the balancing act. I'm passionate about empowerment …inspiring others to make the transforming in life to get the corresponding results desired.  So, I'm not just a Pastor.
"I want my legacy to be that I made a difference each and every day," Hornbuckle added. And gave of myself sacrificially."
Which, to her credit, practically sums up why The Pointe has remained relevant, let alone the beacon of light for which God predestined it to be.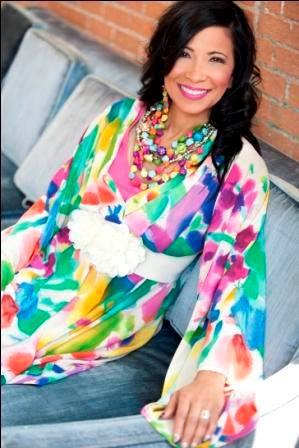 What About Destiny Pointe Christian Center, Arlington, Texas?
Our Vision: The vision of Destiny Church is to be a place where people will be empowered with the tools that are necessary to fulfill their God-Given destiny while building the Kingdom of God!  A Real Church for Real People Offering Real Solutions from the WORD OF GOD!

Our Mission: Our mission is to transform lives through a personal relationship with Jesus Christ!

By effectively promoting the principles and mandates of the Kingdom of Heaven to a contemporary society through passionate worship and the study of the Word. It is our personal endeavor to impact all people through the ministries of healing, reconciliation, restoration and inspiration as outlined in the Holy Scriptures.

Our Beliefs: Our preaching and teaching is grounded in Scripture, informed by Christian tradition, enlivened in personal experience, and tested by reason.

 Our Values: Our values define what is important to us. Our values shape who we are, what we do, and how we act. In all things, we will strive to model and live our values.
---
---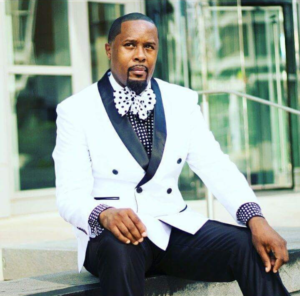 EDITOR'S NOTE: If you are a pastor or minister, entrepreneur, business owner, producer, author, athlete, musician, barber, life coach, motivational speaker, cosmetologist, tax preparer, or model who is seeking exposure and would like to share your story with an in-depth news feature, call Reporter Andre Johnson at 901-690-6587 or Facebook message him under "Andre T. Johnson" for details.
Andre Johnson is founder and publisher of Making Headline News. A 2000 graduate of the University of Memphis School of Journalism and former sports reporter for the Memphis Commercial Appeal newspaper, Johnson is the former chief adjutant to Elder Andrew Jackson, Sr. of Faith Temple Ministries Church of God In Christ. Based in Dallas, Texas, Johnson covers the NBA Southwest Division. To reach Johnson, call him at 901-690-6587 or send email to memphisgraduate@yahoo.com. Also, follow him on Twitter @AJ_Journalist.