Lancaster (Texas) High combo guard Kaila Cooks has been as good as advertised since bursting onto prep scene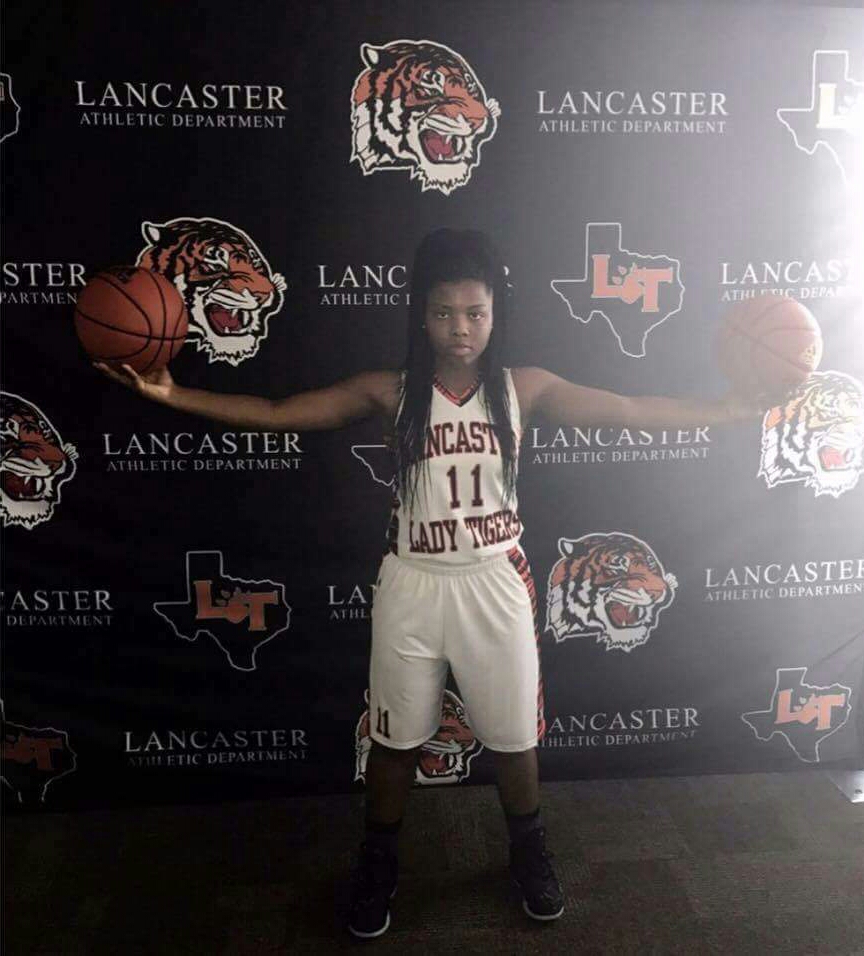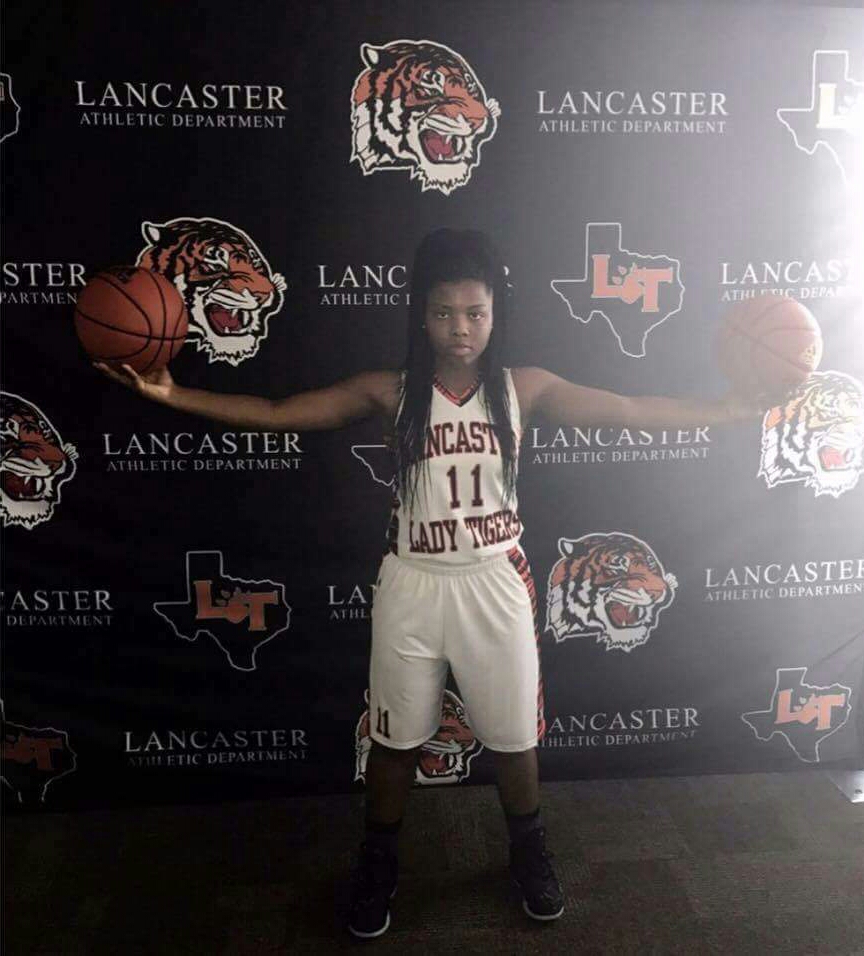 DALLAS — It seems that just the mentioning of Kaila Symone Cooks' name will immediately prompt Cheree Cooks to come to smiles and engage in a pretty intriguing conversation about her beloved daughter.
Such was the case this week when Cheree Cooks during an interview with Making Headline News was asked, among other things, about her daughter's continuous rise as a prep basketball standout.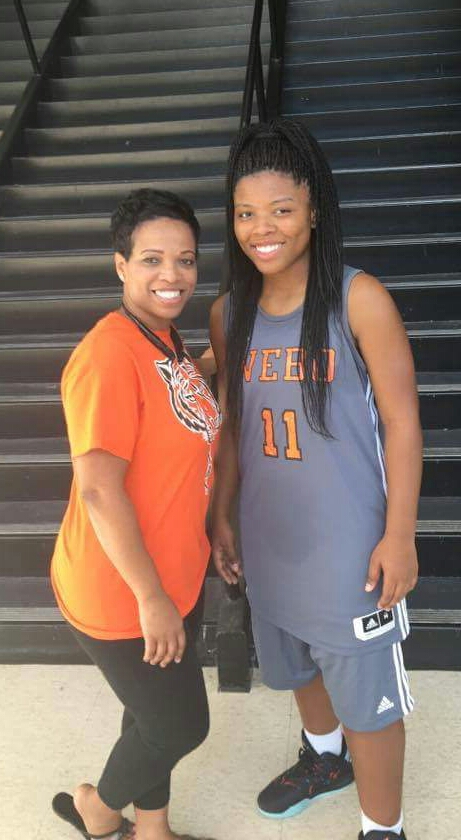 "It's very tiring (at times)," Cooks said. "But I remember growing up that my dad was at every game and the support of a parent means a lot. So I push myself because I believe in her and I wouldn't trade any of it for the world."
It is, by all accounts, because of Kaila Cooks' steadfast commitment to fine tuning her mechanics, upgrading her fundamentals and, most importantly, it is due in large part to the unyielding support of her family that have greatly enabled the Lancaster (Texas) High junior combo guard to exemplify she's a constant success on and off the court.
For starters, Kaila Cooks, who's widely known as "KC Cooks," is making it count mightily in the classroom, where she's become a fixture as an honor student. As if that isn't impressive enough, Cooks' dazzling basketball skills have been nothing short of impressive, remarkable for as long as, well, since she burst onto the high school ranks.
How else to explain her coming-out-party some three years ago when she manufactured a 32-point outburst as an eighth grader? How else to explain how this Texas Top Prospects AAU hoops phenom has routinely managed to draw rave reviews from her high school coaches, a trend that ultimately gave way to her earning a varsity roster spot as a freshman?
"My main goal is to pick up an offer this school year during basketball season and AAU season that is coming up in 2017," said Kaila Cooks, when asked what are short and long-term goals as a student athlete. "I've been playing with (AAU ball) for about five years now, and I just really want this last year of AAU ball to get this one school that would want to offer me (a full ride scholarship)."
To get a thorough understanding of how Kaila Cooks has enjoyed sustained success for someone boasts lofty aspirations of playing basketball at the collegiate level, look no further than the tireless support of her family and her on-the-court supporting cast — from her mother, to her father, Ivary Cooks, to her AAU coaches Dez and Ken Willingham, to Linson and her staff, as well as trainers Charles Stoker and Bootsy McCain.
"My parents and coaches always say, 'You got this,'" Kaila Cooks said. "Yeah, everyone have bad games. But they tell me to just keep pushing to get better and trust the process and trust myself and just play my game of basketball. And just about anything that I do in life, (my goal is to) continue to be successful and always have the mentality that I got this and just be patient and trust the process of it."
CHECK OUT KAILA: https://www.youtube.com/watch?v=wgk_mCIVIRQ.
For Kaila Cooks, the process at times certainly seemed rugged and discomforting and downright unbearable.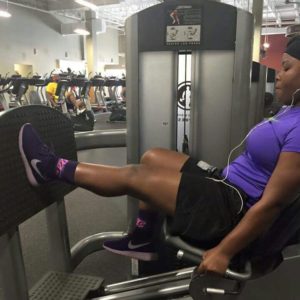 Take, for instance, how two years ago when she surprisingly sustained a torn ACL during an apparent freak, non-basketball-related incident.
For Cheree Cooks, her daughter's injury undoubtedly came as a tear-jerking shock, one that consequently gave way to a slew of restless nights for a big-hearted mother who customarily comes to smiles and engages in pretty intriguing conversations about her beloved daughter.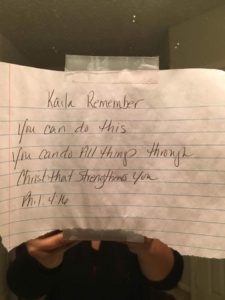 "The doctor called and said she has a torn anterior cruciate ligament," Cheree Cooks explained. "My response was, 'Can she still play?' He said not without surgery and that it's going to take about six-to-none months (to recuperate)."
As expected, Cheree Cooks found it difficult to stomach such horrifying news.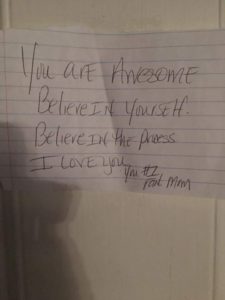 "I then said, 'Speak English…What did she do?'" Cheree Cooks said. "He said she tore her ACL. I had no words."
Well, in actuality, she did have words.
Lots of them, mind you.
That's because during her daughter's rehabilitation period, Cheree was the mastermind, of sorts, particularly with regards to keeping Kaila Cooks in favorable spirits.
So much, in fact, that she staged on the walls throughout their home torn pieces of notebook papers accompanied by encouraging words, a trend that, to Kaila's credit, benefited her mightily as she continued to recoup comfortably from what obviously was a devastating injury.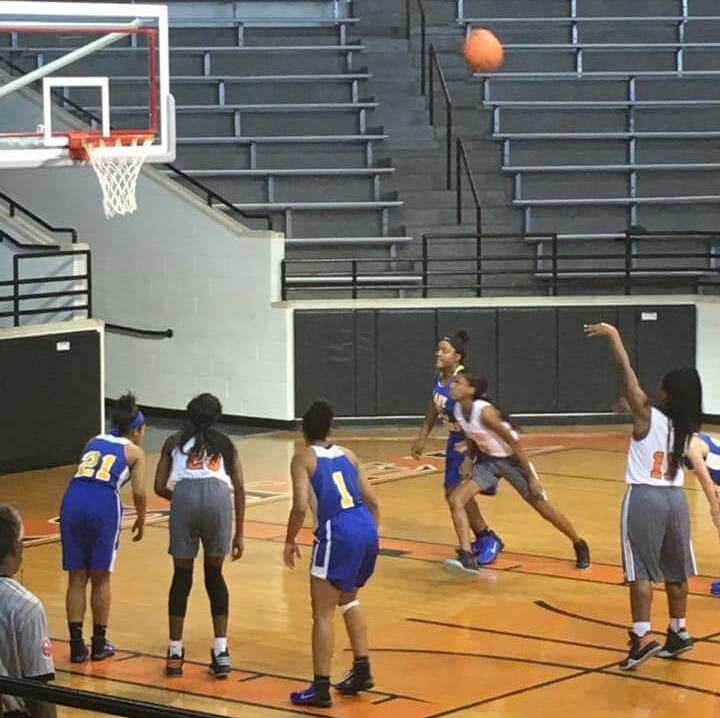 One that, as it pertains to taking inventory of her young life, essentially has made Kaila the catalyst of an upstart Lancaster basketball team — on and off the court.
"Kaila loves this game, she sees the floor like no other and, although this process has been hard, I know in the end she will win because she has put in the Work," Cheree Cooks said. Kaila has a great support system and all Kaila family wants the world to see what we see."
Now the world is starting to know.
Now the world is starting to see.
---
---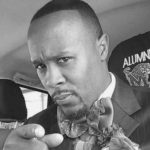 EDITOR'S NOTE: If you have a child or team that is seeking exposure and would like an in-depth sports news story, call Reporter Andre Johnson at 901-690-6587 or Facebook message him for details under "Andre T. Johnson."
Andre Johnson is the founder and publisher of Making Headline News. A 2000 graduate of the University of Memphis School of Journalism, Johnson covers the NBA Southwest Division from Dallas, Texas. To reach Johnson, send an email to memphisgraduate@yahoo.com. Also, follow him on Twitter @AJ_Journalist.