Thanks to a former NFL player, Duncanville's Barak Gurnell has found his niche and passion in football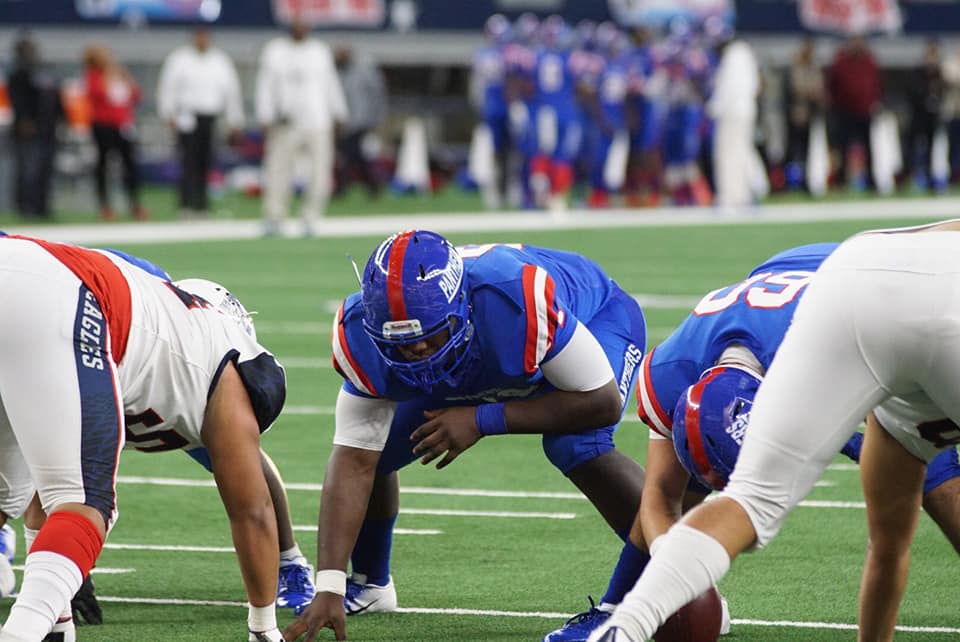 ---
TEXAS CLASS 6A FOOTBALL CHAMPIONSHIP PREVIEW
---
DUNCANVILLE, Texas — Tamara Gurnell was going on and on Wednesday morning about how her son, Barak Gurnell, doesn't routinely watch football.
"He doesn't watch a whole lot of football," Tamara Gurnell told Making Headline News. "I could turn it on a game and he'll go in another room. He's just not into watching football like that."
---
EYE
OF
THE
PANTHER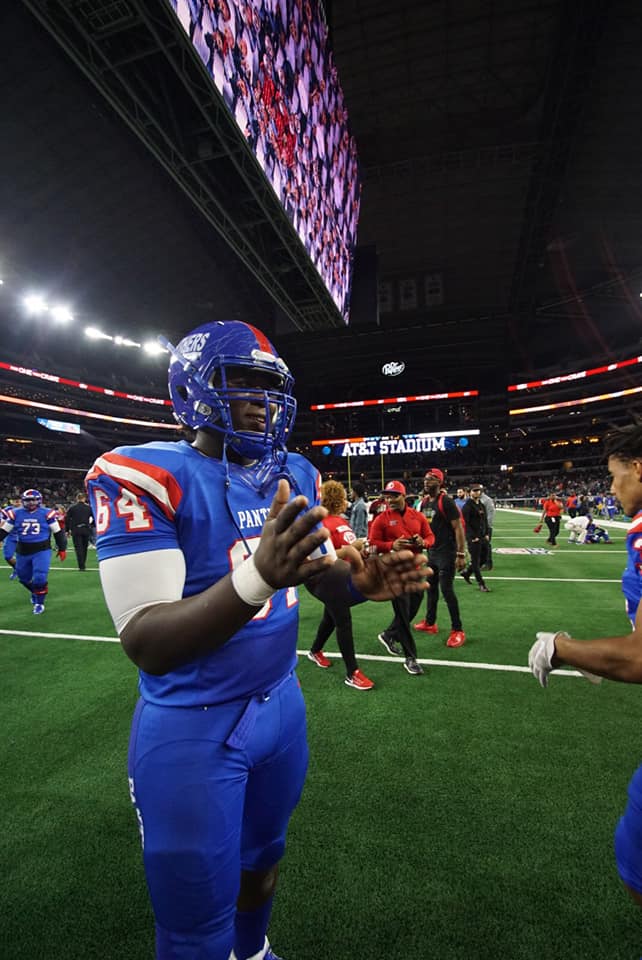 That certainly isn't the case for her son on the field.
A little more than two years removed from having become thoroughly active in competitive football, Barak Gurnell has made some pretty immeasurable strides for a Duncanville High team (15-0, ranked No. 8 nationally by MaxPreps.com) that has re-emerged as a national standout and will square off against Houston's North Shore (15-0, ranked No. 10 nationally by MaxPreps.com) for the Texas Class 6A championship Saturday at 7 p. m. CST at AT&T Stadium.
Led by former Dallas Skyline coach Reggie Sample, Duncanville is ranked No. 1 in Texas Class 6A, according to MaxPreps. North Shore is ranked No. 2.
A 6-foot-3, 285-pound senior defensive tackle, Gurnell has practically held his own and made a name for himself as a marquee player for a Panther defensive unit that denied perennial power Allen of a second consecutive state title with a 44-35 win in the state semifinals.
---
"Football has become a very important part of my life in a very short period of time and I honestly can't see going to college without it. It pushes me to be a better version of myself every day."

— Duncanville senior defensive tackle Barak Gurnell 
---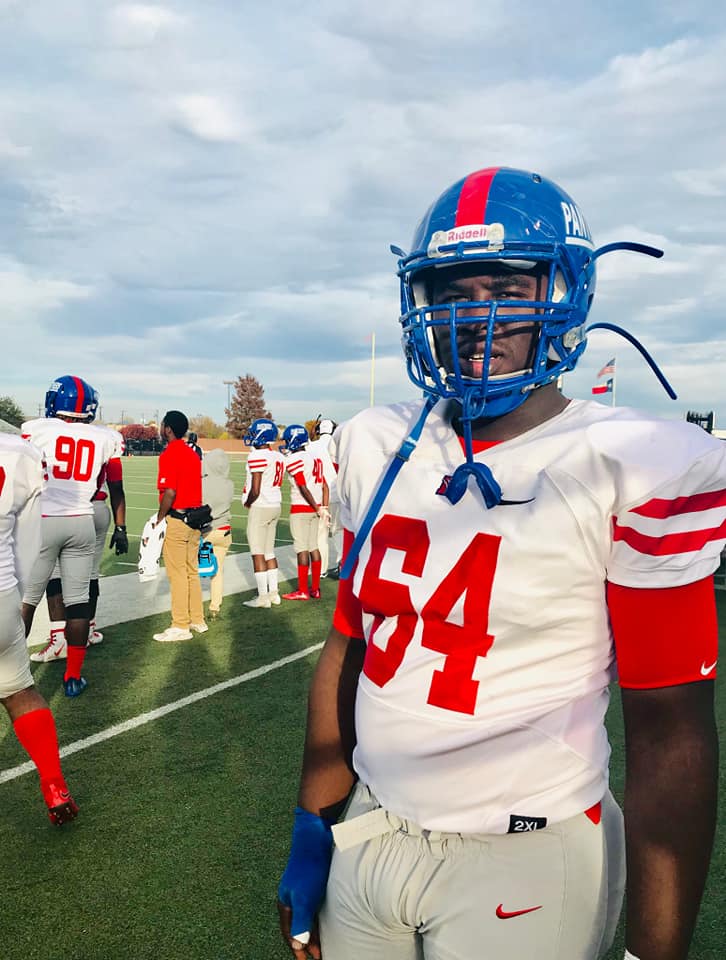 Football alone isn't the only factor that has greatly inspired Gurnell to maximize his potential as he continues to lobbies for a full ride scholarship as a member of a nationally-ranked Duncanville team that's loaded with Division 1-caliber players and is back in the state championship for the first time in two decades.
Amongst those who essentially spearheaded Gurnell's quest to consider football is former NFL player Roderick Lewis.
A former Dallas Bishop Dunne Catholic and University of Arizona star, Lewis, 47, played four professional seasons for the Houston Oilers and Tennessee Titans from 1994-1997.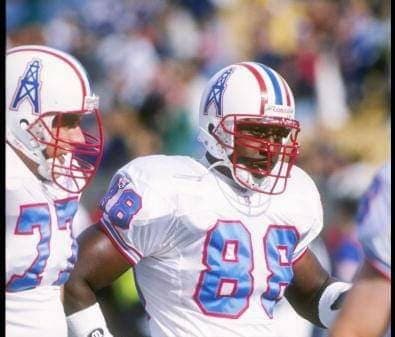 As Tamara Gurnell recalled, Lewis was rather direct when suggesting that her son — who already exhibits the size of an NFL defensive lineman — should serious consider giving football a try.
"My friend, Rod Lewis, hadn't seen Barak for some time until his daughter's 17th birthday party," Tamara Gurnell explained. "Rod's face lit up with excitement and he began to pat Barak on the back and chest, commenting on how big he had gotten."
As it turns out, it seemed that divine intervention essentially couldn't keep Barak Gurnell off of Lewis' mind days after the two had crossed paths.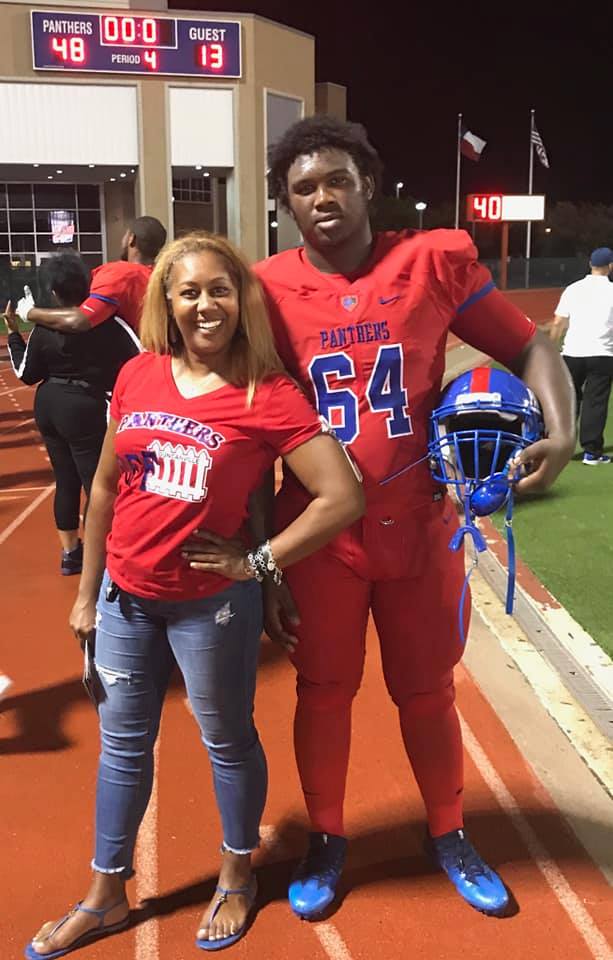 "A few days later, Rod called me to discuss Barak's future, highly encouraging (him) to consider football as a viable option to add to his high school portfolio," Tamara Gurnell recalled.
And the rest, as they say, was history.
That's because not only did Barak Gurnell heed the pertinent advice of Lewis but, much to his delight, it's safe to assume that competitive football, by all accounts, has become an integral part of his life.
Come Saturday night, amongst the things that will likely come to mind for Gurnell when he sets foot on Texas high school football's biggest stage is how his willingness to embrace some wise counsel has ultimately allowed his gift to make room for him.
Yep. What a difference two years have made for a young, gifted kid whom, to his credit, has managed to attract interests from a host of college, a trend he expects to increase much sooner than later.
"I have spoken to Lyon College over the phone and Texas State University (scouts) in person," said Gurnell, adding that Oklahoma State and SMU have expressed interests in his services.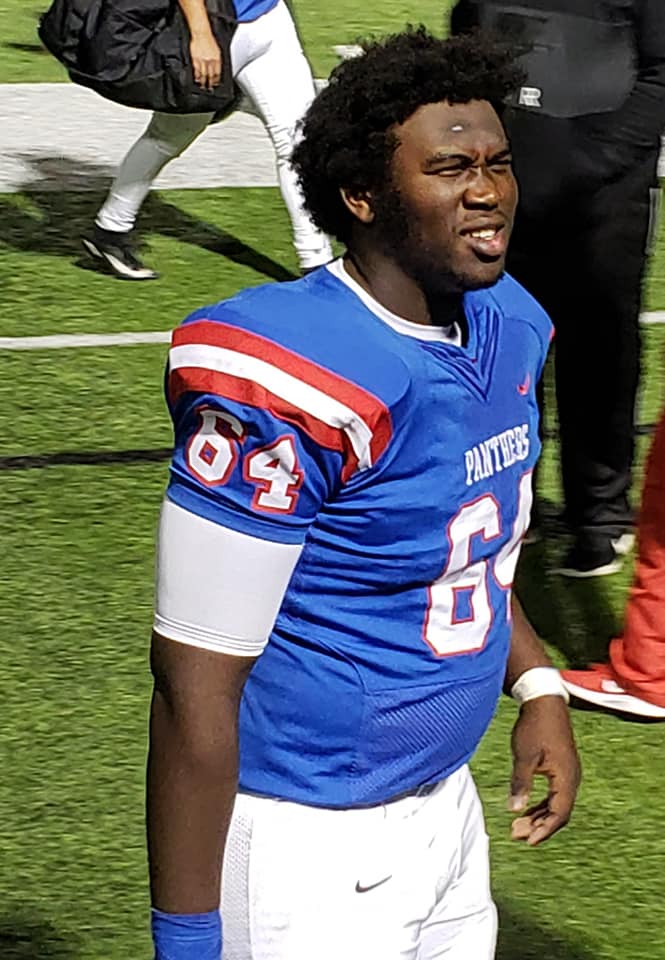 Surely, Gurnell's short list of schools, in all likelihood, will expand, considering just this past summer, he attended camps at SMU, OSU, Baylor, TCU, the University of Houston, Rice University, and Texas A&M Commerce, among others.
"There will be no problems off the field," said Gurnell, when asked what direct message he'd like to send to college scouts and recruiters. "I always make sure to conduct myself in a respectable fashion and that my grades are never a problem. Right now, I'm preparing for the state final game against North Shore, and I plan to continue to lift weights through the winter and do some conditioning once it gets warmer."
If nothing else, for a youngster who's a relatively newcomer to football, Gurnell certainly has become knowledgeable of the prerequisites essential for landing an athletic scholarship.
"The coaches give honest feedback," Tamara Gurnell said of her son's constant progression to the sport. "Essentially, Barak is a diamond in the rough. Because he is so new to the sport, the learning curve is massive."
All things considered, one would be hard-pressed to discover just how "massive" of a curve it is, given the sustained success Gurnell has enjoyed in such a brief timeframe.
"He is a quick study, and in football, intellect is key," said Tamara Gurnell, sounding very much like a prep football insider. "(The Duncanville coaching staff) believe he will be offered a (partial) scholarship, if not a full one, mainly because there is limited film due to his late start in the sport. They believe he will surely be an asset, because of his character and great grades."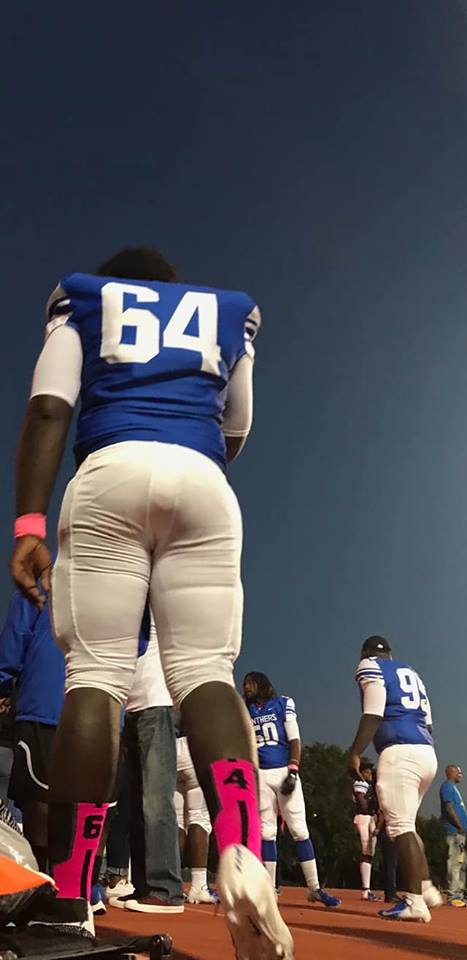 Something even a former NFL player had recognized at a birthday party.
Speaking of party, expect the Gurnells to host one if the Panthers upend North Shore Saturday night in Arlington, which is roughly two towns over from Duncanville.
Heck, expect them to throw an even bigger party if Barak Gurnell pulls off the unthinkable by signing a National Letter of Intent in the foreseeable future , which undoubtedly would be a massive, remarkable feat for a relatively newcomer to the sport.
"I will be proud (if he earns a football scholarship), because he is one step closer to his independence," Tamara Gurnell said. "I am enjoying the man he is becoming."
A youngster who already exhibits the frame of an NFL defensive lineman.
Talk about impressive.
---
CONNECT WITH THIS AWARD-WINNING JOURNALIST FOR MEDIA EXPOSURE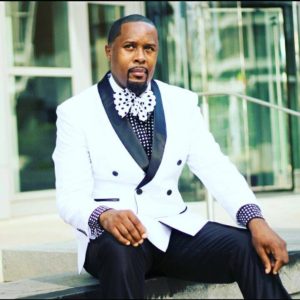 EDITOR'S NOTE: If you are an entrepreneur, business owner, producer, author, athlete, musician, barber, life coach, motivational speaker, cosmetologist, tax preparer, model, or pastor/minister who is seeking exposure and would like to share your story with an in-depth news feature, call Reporter Andre Johnson at 901-690-6587 or Facebook message him under "Andre T. Johnson" for details.
Andre Johnson is the award-winning Founder and Publisher for Making Headline News. A 2000 graduate of the University of Memphis School of Journalism and a former staff reporter of sports for the Memphis Commercial Appeal newspaper, Johnson covers the NBA Southwest Division from Dallas, Texas. To reach Johnson, send email to andre@makingheadlinenews.com or to memphisgraduate@yahoo.com. Also, follow him on Twitter @AJ_Journalist.