SHOW ME BOOKS: St. Louis educator-turned-author Seletha Tucker attracting a wave of media coverage with four books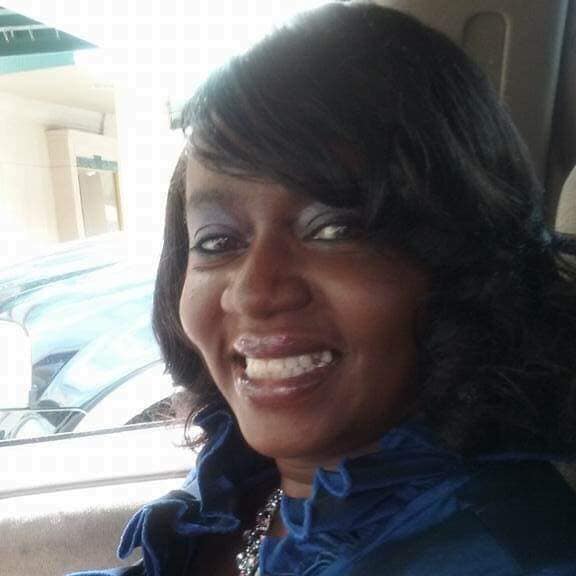 ---
MAKING IMMEASURABLE STRIDES
---
DALLAS — Seletha Marie Head Tucker's authorship resume is such that she's walking steadfastly in the divine purpose for which God created her.
Especially during a notable stretch that spans somewhere in the neighborhood of six years.
That's because between October 2012 and August 2018, Tucker has assembled four awe-inspiring books, her latest of which figures to advance the kingdom mightily, much sooner than later.
A St. Louis-based writer — by way of Memphis — Tucker's latest book is entitled, "When You Go To The Pit Of Hell To Find a Husband: Where's My Boaz?"
A spiritually gut-checking written document that is comprised of 114 pages, Tucker's "When You Go To The Pit Of Hell To Find a Husband: Where's My Boaz?" is approximately four months removed from its much-anticipated release, a project this Christian-based author acknowledged had come full circle amid much reflection and brainstorming.
---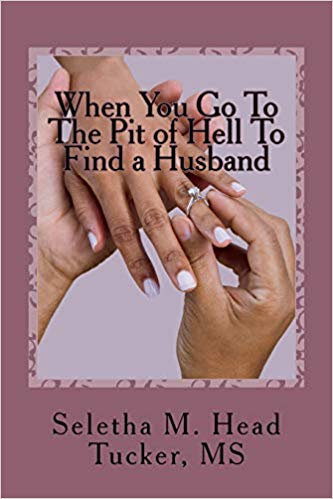 ---
"I began to think about some of the things that I have been through and others have gone through, and God began to deal with me about telling my story to help others women, not just single (women), but those who feel like they have to go all out to find a husband," Tucker told Making Headline News this week. "You hear so much about women trying to find their Boaz when the Bible says, 'he that finds a wife, finds a good thing and obtains favor of the Lord.'"
To her credit, Tucker has gone to great lengths through her latest book to caution women, most notably those who harbor the lofty expectation of attracting what they describe as that "perfect man" or their "Boaz," as she appropriately singles out in her newest book.
---
"Many want that man to be the perfect guy, coming to them and often they are not prepared for that man, because of past relationships, hurts, and even soul ties. I want to encourage women and also help them understand what can happen when you don't seek God for yourself and also prepare yourself for being a spouse."

— Author Seletha Marie Head Tucker
---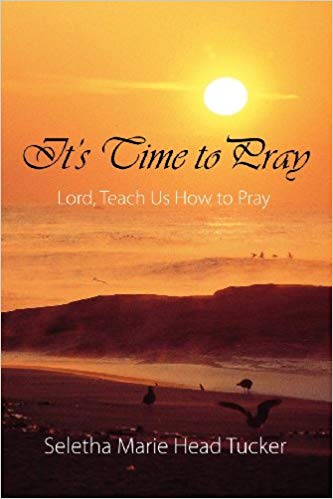 ---
Prior to connecting with her vision to assemble a When You Go To The Pit Of Hell To Find a Husband: Where's My Boaz? book that was officially released on August 2, Tucker had authored three other books.
A longtime educator, Tucker made her authorship debut in October 2012 when she witnessed the release of her first book entitled, It's Time to Pray: Lord, Teach Us How to Pray.
A 44-page written document, Tucker's It's Time to Pray: Lord, Teach Us How to Pray has been overwhelming dubbed a "must read," considering it is a rather uplifting book filled with fervent prayers, many of which are accompanied by what this writer refers to as "promises to inspire, encourage, uplift, and to give you strength to make it one more day," according to a spokesperson for Tucker's book in an Amazon.com synopsis.
---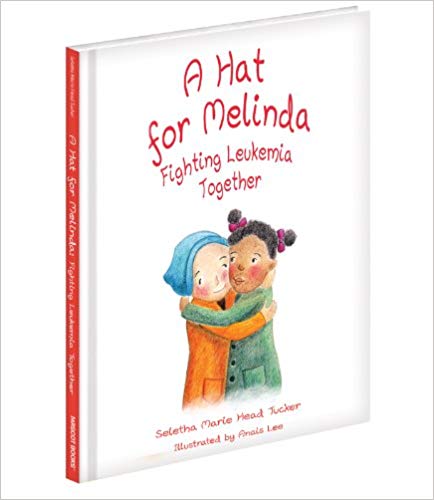 ---
In a nutshell, Tucker's initial book is comprised mostly of prayers for practically every occasion, special days, or even that special person in your life, she acknowledged.
Then there is Book No. 2, this one that is entitled, "A Hat For Melinda: Fighting Leukemia Together."
Officially released on August 6, 2013, Tucker's "A Hat For Melinda: Fighting Leukemia Together" is a book that is dedicated exclusively to children ranging in ages four-to-eight years of age and it depicts the life of the characters, Melinda and Andrea, both of whom had been friends for years.
---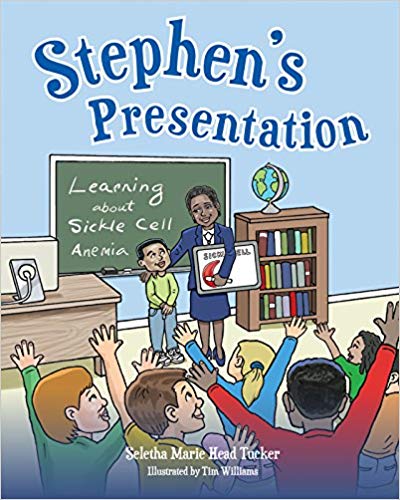 ---
While anxiously awaiting the last days of school before summer, Andrea finds that Melinda is not in school. What happens will both amaze and excite you as you learn about the importance of true friendship, according to a spokesperson for Tucker's "A Hat For Melinda: Fighting Leukemia Together" at Amazon.com.
Not to be outdone, Tucker then assembled "Stephen's Presentation: Learning About Sickle Cell Anemia," a 38-page project that made its presence on the market on December 2, 2014.
For Tucker, an elementary school teacher in St. Louis metropolitan area who has a Master's Degree in Early Childhood Education, she always sensed that she would ultimately delve off into the ever-so-competitive world of authorship.
---
IN THE NEWS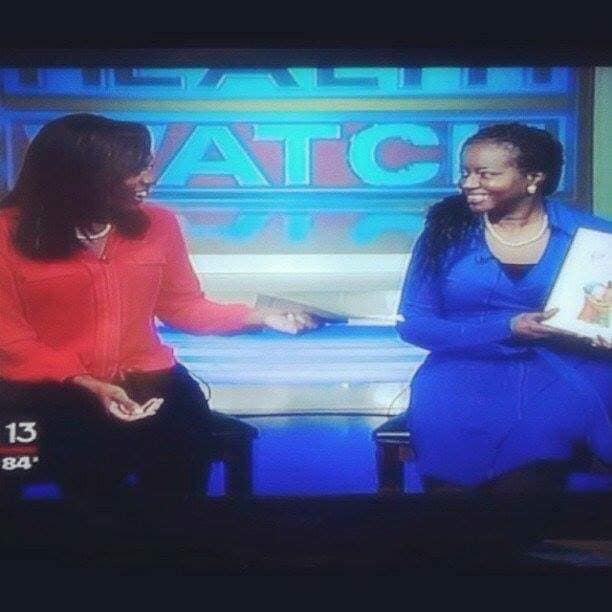 ---
Given the immeasurable strides she made during a six-year time span, it's safe to assume she's undoubtedly found her niche as an accomplished author.
"I began writing years ago and started sending out prayers," said Tucker, who's currently pursuing a Master's in Special Education." One of my sisters and husband suggested writing a book of prayers and I finally did in October 2012.
---
NEED NATIONAL MEDIA EXPOSURE? CALL TODAY

:

901.690.6587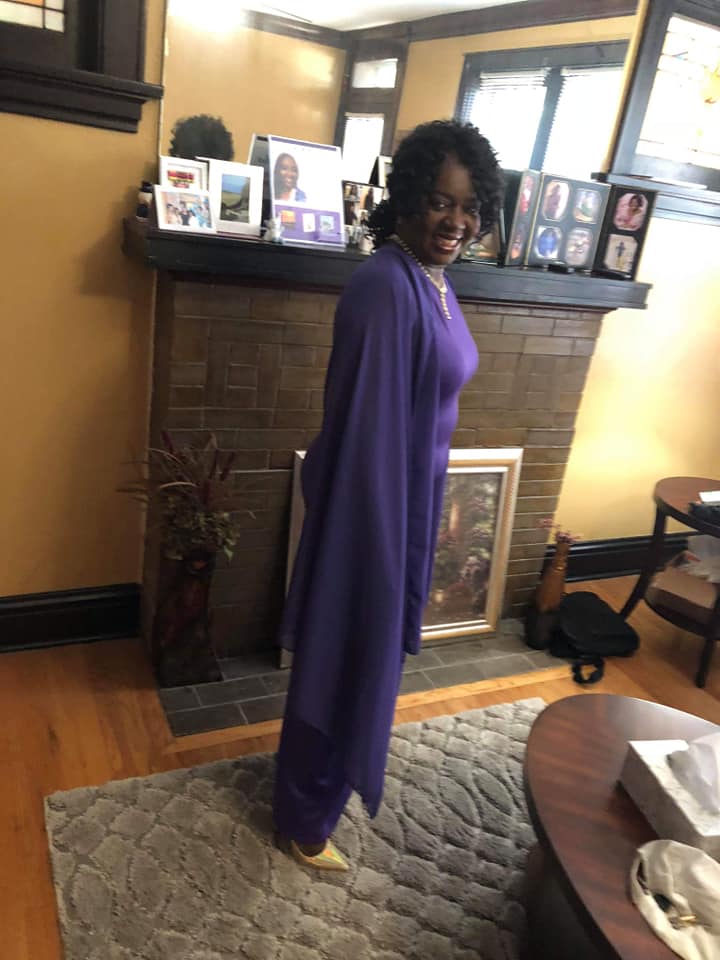 ---
Interestingly, Tucker announced that a published memoir dedicated to her mother and late father — which will include pictures and stories about her childhood along with pictures of each of her siblings — is presently in the works.
That's not all, said Tucker, whose authorship tenure has given away to her having attracted a wave of exposure through the mainstream media.
"I am in the midst of publishing my first novel, which should be out by the beginning of the year entitled, 'Cotton Pickin Southern Belle,'" Tucker said.
---
For more information about St. Louis-area Author Seletha Marie Head Tucker, or to schedule her for a public appearance, a book signing or speaking engagement, connect with her via Facebook under: https://www.facebook.com/seletha.tucker. Also, send email to: selethatucker@yahoo.com.
---
CONNECT WITH THIS AWARD-WINNING JOURNALIST FOR MEDIA EXPOSURE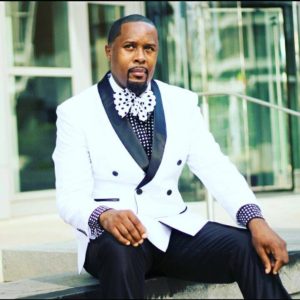 EDITOR'S NOTE: If you are an entrepreneur, business owner, producer, author, athlete, musician, barber, life coach, motivational speaker, cosmetologist, tax preparer, model, or pastor/minister who is seeking exposure and would like to share your story with an in-depth news feature, call Reporter Andre Johnson at 901-690-6587 or Facebook message him under "Andre T. Johnson" for details.
Andre Johnson is the award-winning Founder and Publisher for Making Headline News. A 2000 graduate of the University of Memphis School of Journalism and a former staff reporter of sports for the Memphis Commercial Appeal newspaper, Johnson covers the NBA Southwest Division from Dallas, Texas. To reach Johnson, send email to andre@makingheadlinenews.com or to memphisgraduate@yahoo.com. Also, follow him on Twitter @AJ_Journalist.
---
ADVERTISE WITH US