Georgia writer Dr. Angela Kinnel takes another monumental stride as co-author for Soul Talk Volume 3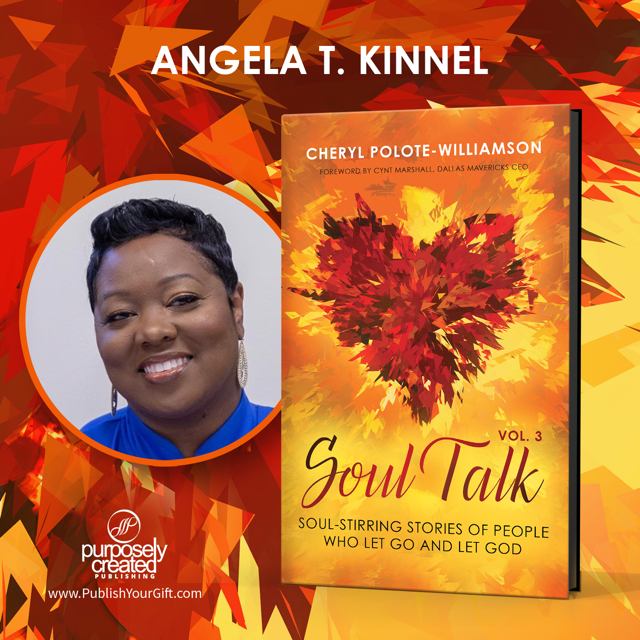 ---
But he said to me, "My grace is sufficient for you, for my power is made perfect in weakness." Therefore I will boast all the more gladly about my weaknesses, so that Christ's power may rest on me. (2 Corinthians 12:9 NIV)
---
BEAUTY FOR ASHES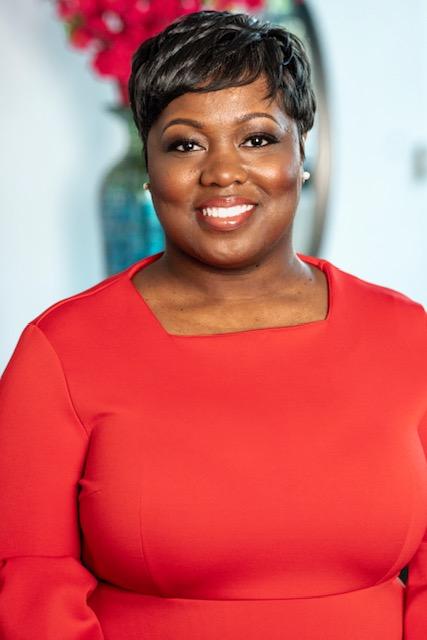 ---
DALLAS — For Dr. Angela Kinnel, forming a kingdom connection with multi-bestselling author and philanthropist Cheryl Polote-Williamson for a third time is what she appropriately describes as a "no-brainer."
"I had such a wonderful experience as a co-author," said Kinnel, referring to her valiant contributions to Soul Talk: Volume 2, which is spearheaded by Polote-Williamson. "So it was a no brainer when she presented the opportunity to be a part of Volume 3."
As usual, Kinnel has been nothing short of remarkable in her latest authorship endeavor.
The Georgia-based author is responsible for having constructed the chapter entitled, "God's Love: The Gift That Keeps on Giving," which is her fifth published work to date.
A native of Dawson, Georgia who currently resides in nearby Hampton, Kinnel's chapter in "Soul Talk Volume 3: Soul-Stirring Stories of People Who Let Go and Let God" comes approximately six months after she appeared in Polote-Williamson's "Soulful Prayers: The Power of Intentional Communication With God."
---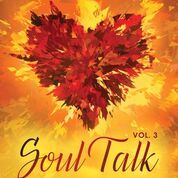 The official launch and book signing of Soul Talk Volume 3 will take place in Dallas on February 15.
For Kinnel, it seemed she had little time to prepare for Soul Talk Volume 3 which, much to her delight, wasn't a bad thing in any way, shape or form.
If nothing else, she'd be the first to admit that she was very much up for the golden opportunity to put her immeasurable authorship gifts on display — once again.
"I began writing my chapter about a year ago," Kinnel said of her contributions to her latest project. "I took my time with this, because I wanted to convey my message as clearly as possible.  It took a few weeks of prayer, meditation, and editing to finally finish it."
Not to mention her steadfast act of obedience unto God.
GOD'S LEADING LADY — As usual, Kinnel has been nothing short of remarkable in her latest authorship endeavor. 

---

"I've been called to minister to the body of Christ, and God has allowed me to do so through books," said Kinnel, explaining how her latest co-authored project is aligns with the purpose for which God created her. "If what I've shared thus far touches at least one soul, then I'm walking in the purpose that God set forth for me."
Kinnel, by all accounts, is no stranger to the authorship industry.
In 2016, she contributed to "Identity: Who Do You Think You Are?" That book is co-authored by Robert Johnson and is a collaboration that centered on our identity in Christ.
---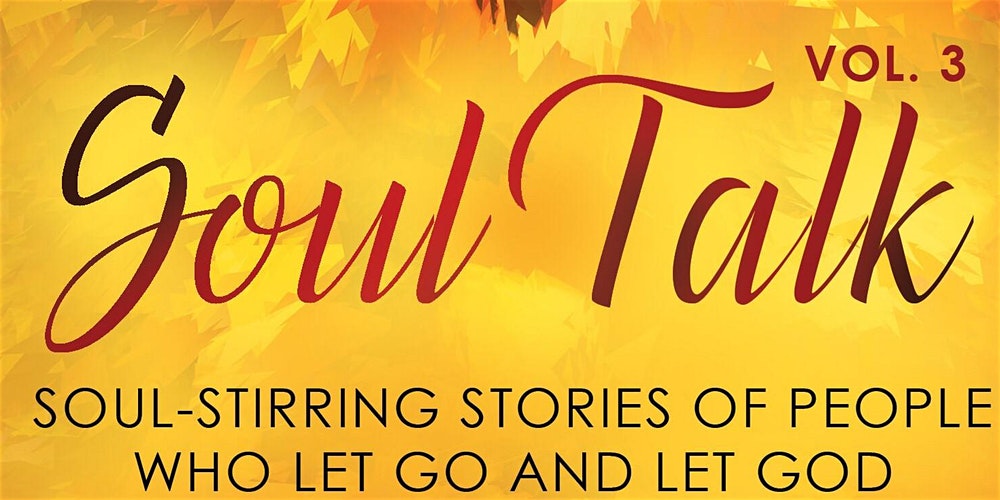 She then co-authored Soul Talk Volume 2: Soul-Stirring Stories of People Who Let Go And Let God in 2018, during which she had written about Stop Cheering & Get In the Game! "I discussed how I overcame depression and began to cheer for myself toward pursing my dreams," Kinnel said.
Last year, Kinnel contributed to Rise, Pray & Slay: Strategies To Heal The Land, which is co-authored by Linda D. Lee. Having written about "From Fear to Faith," Kinnel said: "I discussed how I overcame the fear of becoming who God created me to be."
Then last summer, she Kinnel was one of 52 authors who collectively assembled "Soulful Prayers: The Power of Intentional Communication With God."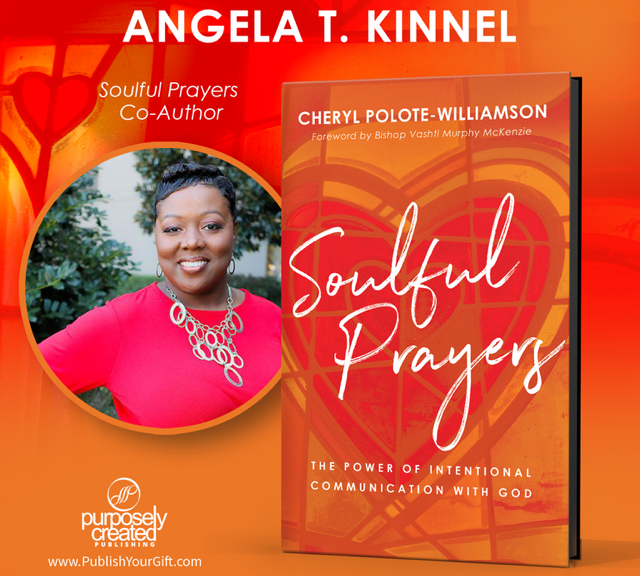 ---
Kinnel's chapter's was entitled When A Parent Returns to God. "It's a prayer that I prayed to God regarding the transition of my mother," Kinnel recalled.
As for her latest written work, Kinnel emphasized she's hopeful that her reading audience grasp a thorough understanding that God loves us with no conditions.
---
"He is for us and never against us," Kinnel said. "As demonstrated in John 3:16, He loved us so much that He sacrificed His only Son that we might be saved. He thought we were to die for. There's no greater love than that."
---
Interestingly, Kinnel quickly acknowledged that there are "far too many Christians and nonbelievers" who are somewhat confused about how God feels about them, something she eloquently addresses in Soul Talk: Volume 3.
"Because of this, relationships with Him have become stagnant and crippled," Kinnel explained. "After reading my chapter, I hope that clarity is manifested and relationships with God are renewed or established. I pray that every reader will take hold of the eight benefits I discuss that are available to us through God's love.
---
GOD-ORDERED STEPS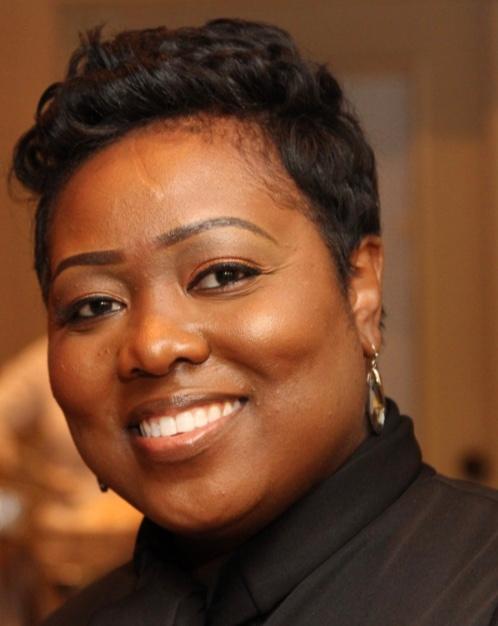 ---
"Once you truly understand who you are to Him and in Him, your mindset will change and you will love yourself and others as He loves you."
Just like her kingdom connection to Polote-Williamson, such a notion, too, can be appropriately described as a no-brainer.
---
A RELATED STORY: 
Georgia author Angela Kinnel advancing the kingdom mightily through her work in Soulful Prayers
---
For more information about Georgia Author Angela Kinnel, to order her books, or to schedule her for a public appearance or book signing, log on to: https://aktheauthor.net/. Connect with her via social media at:
Facebook:

Angela Kinnel
Instagram:

@iamangelkay
Twitter: @angelkay74. Also, send email to:

a_kinnel@yahoo.com

.
---
CONNECT WITH THIS AWARD-WINNING JOURNALIST FOR MEDIA EXPOSURE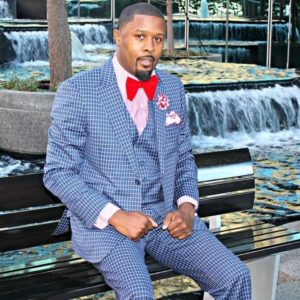 EDITOR'S NOTE: If you are an entrepreneur, business owner, producer, author, athlete, musician, barber, life coach, motivational speaker, cosmetologist, tax preparer, model, or pastor/minister who is seeking exposure and would like to share your story with an in-depth news feature, call Reporter Andre Johnson at 901-690-6587 or Facebook message him under "Andre T. Johnson" for details.
Andre Johnson is the award-winning Founder and Publisher for Making Headline News. A 2000 graduate of the University of Memphis School of Journalism and a former staff reporter of sports for the Memphis Commercial Appeal newspaper, Johnson covers the NBA Southwest Division from Dallas, Texas. To reach Johnson, send email to makingheadlinenews@gmail.com or to memphisgraduate@yahoo.com. Also, follow him on Twitter @AJ_Journalist.