---
Pray without ceasing; in everything, give thanks: for this is the will of God in Christ Jesus concerning you.
(1 Thessalonians 5:17-18)
---
OH SWEET WONDER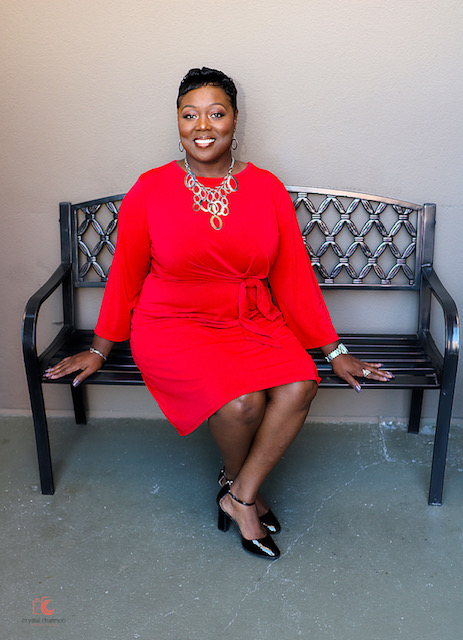 DALLAS — Another book, another massive step toward the God-mandated destiny for accomplished author Angela Kinnel.
To grasp a broader concept on why God has strategically allowed Kinnel to thrive and flourish in her element through the ever-so-competitive world of authorship, look no further than the national hoopla surrounding her latest achievement as one of a slew of writers who collectively assembled "Soulful Prayers: The Power of Intentional Communication With God."
A book that was officially released on June 29 here, Kinnel were amongst more than four dozen authors who contributed to a Christian-based written work that was spearheaded by award-winning author/businesswoman Cheryl Polote-Williamson.
"Once Cheryl presented the concept of the book, I knew that I had to be a part of it," Kinnel told Making Headline News during a weekend interview.
---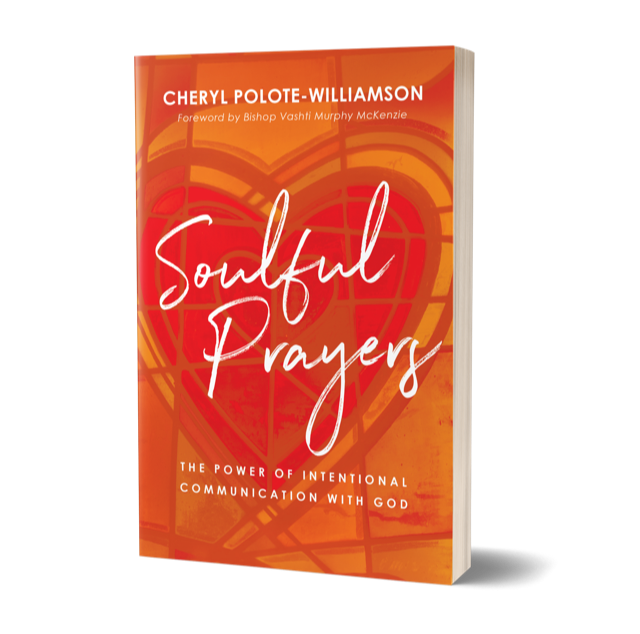 A native of Dawson, Georgia who currently resides in nearby Hampton, Kinnel was responsible for having composed the prayer entitled, "When A Parent Returns To God," a dialogue with God Almighty that's centered largely on the transition of a parent.
"It only took me a day to write it, because it was a prayer that I'd prayed to God already after going through my mother's transition," Kinnel explained. "Through this book, I'd like for my audience to know that grief is a process. But they don't have to go through it alone. God is the Only One Who can guide you through your good days as well as your bad days."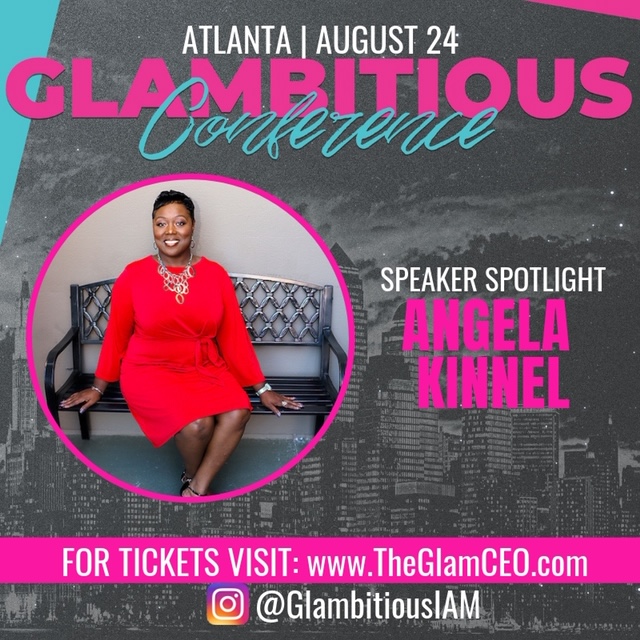 For what it's worth, Kinnel essentially encourages her reading audience through this newly-produced that even while enduring the loss of parent, God is faithful and just that He's still able to do "exceeding abundantly above all that we ask or think, according to the power that worketh in us," as the Apostle Paul specifically reminds us, according to Ephesians 3:20.
---
"You don't have to figure out how your life is going to go one without your parent," Kinnel said. "Place all of your trust in God. He has you covered. I want (my reading audience) to know that the pain never goes away, but God restores you to where you can live on and look forward to seeing your loved one again. Yield to Him."
---
A devout woman of faith in her own right, Kinnel can greatly attest to the notion that God undoubtedly is using her to advance the kingdom, most notably as a Christian-oriented author.
That's because Kinnel's immeasurable authorship resume includes the books:
"Identity: Who Do You Think You Are?"  — a project she co-authored with Robert Johnson in 2016, which breakdowns our identity in Christ

"Soul Talk Volume 2: Soul-Stirring Stories Of People Who Let Go and Let God"  — a written document she co-authored with Polote-Williamson in 2018. In this book, Kinnel addresses what is known as "Stop Cheering And Get In the Game," whereby she eloquently discusses how she overcame depression and began to cheer for herself toward, all the while pursing my dreams and,

"Rise, Pray & Slay: Strategies To Heal The Land" — a project she co-authored with Linda D. Lee earlier this year. In this book, Kinnel speaks from the subject entitled, "From Fear To Faith," during which she discusses how she overcame the fear of becoming who God created her to be.
---
THIS IS HOLY GROUND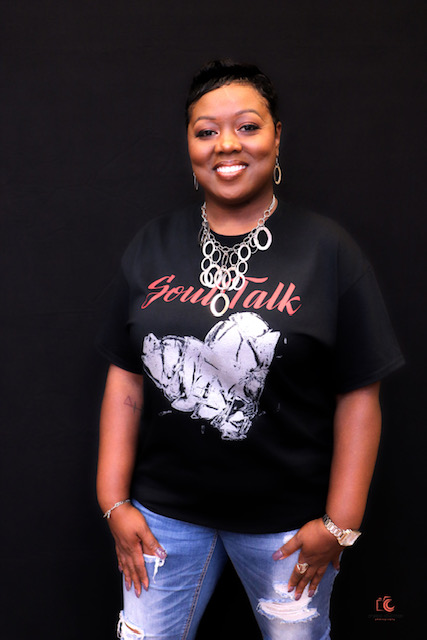 As for her valiant contributions to "Soulful Prayers: The Power of Intentional Communication With God," the feedback since its release has been overwhelmingly favorable, Kinnel said.
"I had a young lady walk up to me at the book launch in tears," Kinnel recalls. "She told me that she identified with my prayer, because she'd lost her mother back in 2015.  All we could do was hug each other. She also said that it encouraged her to keep trusting God through her pain."
Because of whom she is and because of where God is taking her, Kinnel doesn't shy away from the notion that her latest written work is synonymous with the purpose for which God has created her.
"This book has allowed me to minister to the broken-hearted through my personal prayer," Kinnel said. "I've been called to minister to the body of Christ and God has allowed me to do so through books. If what I've shared thus far touches at least one soul, then I've done what He told me to do."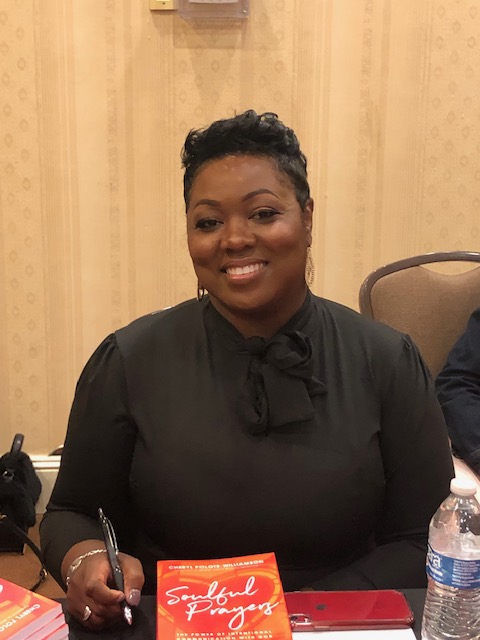 A few days removed from the ceremonious release of her latest project, plans are currently underway, during which Kinnel will be afforded the golden opportunity to promote "Soulful Prayers: The Power of Intentional Communication With God."
Interestingly, Kinnel announced: "I am in the planning stages right now of writing my first book solo. I hope to release it by Spring 2020."
In addition, Kinnel will be a guest speaker at the Glambitious Atlanta Entrepreneur Conference on August 24, during which she will be speaking on the subject, "Faith And Work," as well as offer copies of her books, she said.
---
For more information about Georgia Author Angela Kinnel, to order her books, or to schedule her for a public appearance or book signing, log on to: https://aktheauthor.net/. Connect with her via social media at:
Facebook: Angela Kinnel
Instagram: @iamangelkay
Twitter: @angelkay74. Also, send email to: a_kinnel@yahoo.com.
---
CONNECT WITH THIS AWARD-WINNING JOURNALIST FOR MEDIA EXPOSURE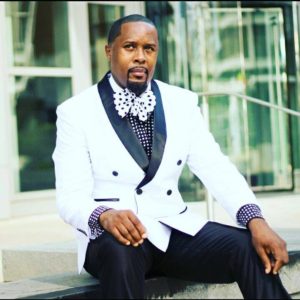 EDITOR'S NOTE: If you are an entrepreneur, business owner, producer, author, athlete, musician, barber, life coach, motivational speaker, cosmetologist, tax preparer, model, or pastor/minister who is seeking exposure and would like to share your story with an in-depth news feature, call Reporter Andre Johnson at 901-690-6587 or Facebook message him under "Andre T. Johnson" for details.
Andre Johnson is the award-winning Founder and Publisher for Making Headline News. A 2000 graduate of the University of Memphis School of Journalism and a former staff reporter of sports for the Memphis Commercial Appeal newspaper, Johnson covers the NBA Southwest Division from Dallas, Texas. To reach Johnson, send email to makingheadlinenews@gmail.com or to memphisgraduate@yahoo.com. Also, follow him on Twitter @AJ_Journalist.