Miami author Mahogany Clark on her remarkably brilliant published works: 'With these books, I have found my purpose in life'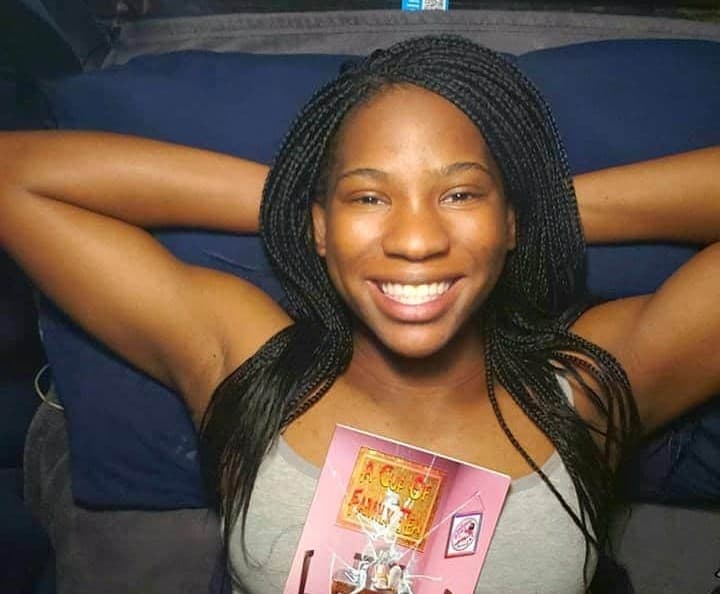 ---
I praise You because I am fearfully and wonderfully made; Your works are wonderful, I know that full well. (Psalm 139:14 NIV)
---
HEART

OF

GOLD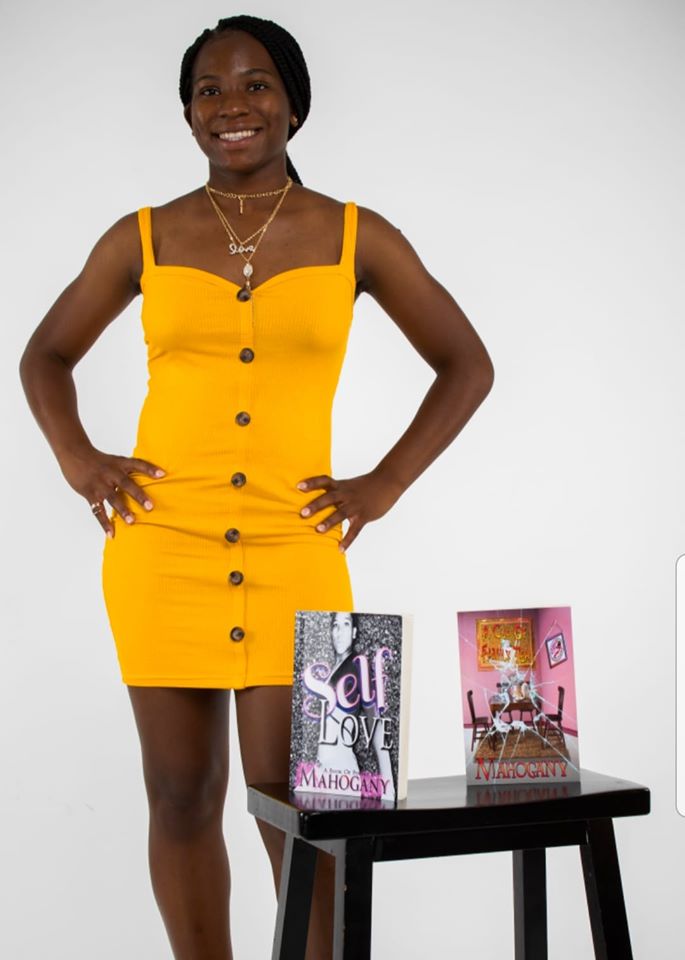 ---
For Mahogany Clark, 2019 was a year in which she miraculously crossed paths with a life-altering defining moment, of sorts which, much to her delight, had emerged courtesy of a pair of empowering new books.
"I wrote my first book in May of 2019 and my second book in December of 2019," Clark told Making Headline News this week.
The books to which Clark is alluding are: Self Love: A Book Of Poetry By Mahogany, her first written work, and A Cup Of Family Tea, her sophomore published document.
To her credit, both books by this Miami-based author are as good as advertised.
Generally, Clark's Self Love: A Book Of Poetry By Mahogany is comprised of 38 pages in length and debuted officially on May 23, 2019.
---
---
In this book, Clark has become greatly inspired to remind her readers that self-love, by all accounts, "is the best love you can ever have and, sometimes, we struggle with learning how and when to put ourselves first in life," as mentioned in a detailed introduction of this writer's initial book at Amazon.com. "No one is going to love you better than you ever will. This book will change your life. Remember to always love you…flaws and all."
And, then there is Clark's A Cup Of Family Tea, a 47-page written project that made its ceremonious release on December 4, 2019.
An awe-inspiring book this author has appropriately dubbed "a different read," Clark's A Cup Of Family Tea is guaranteed to turn out to be "one of your best personal reads," according to an Amazon spokesperson. "They always say what happens in the house stays in the house, but today I will speak, and show you that life's obstacles did not stop my continuing story."
Interestingly, Clark acknowledged that A Cup Of Family Tea depicts her life prior to her having joined the United States Army.
---
BUY AUTHOR CLARK'S SECOND BOOK

:

https://www.amazon.com/Cup-Family-Tea-Mahogany-Clark-ebook/dp/B082DRQYYP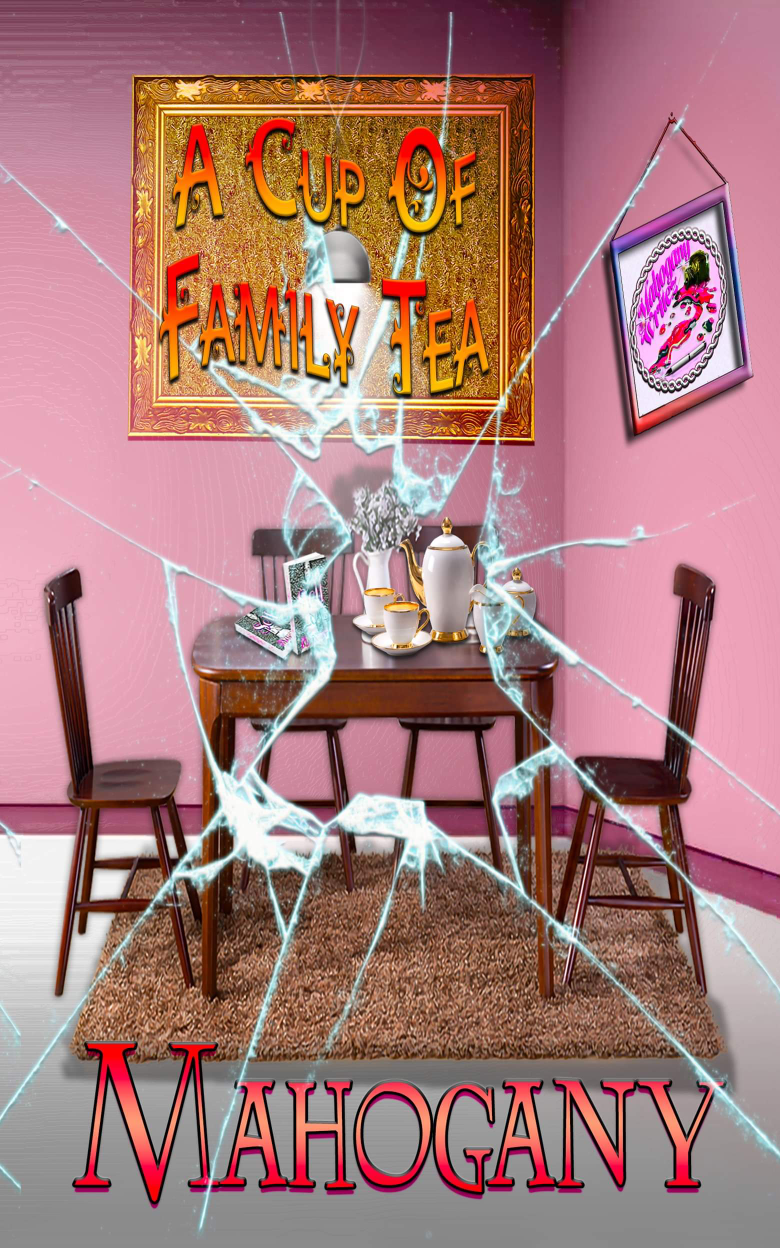 ---
This book, she explains, vividly recalls how she miraculously overcame a slew of childhood struggles growing up, particularly how she had always carried herself in what she describes as a manner of greater, she told MHN.
"I still excelled in school and I found something that I love to do regardless of anything and I inspire people to do the same," Clark said. "And (I want to remind them) that they are not alone, giving a piece of myself to change many lives."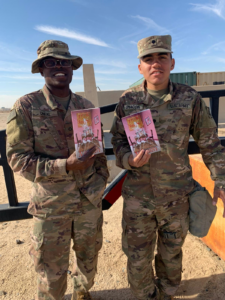 Ironically, Clark needed less than a month to complete her books, both of which have garnered an array of rave reviews, especially amongst her fellow military soldiers.
"Overall, my books have honestly did exactly what I set them out to do," Clark said. "I have encouraged people to get up and work on those goals that they have been waiting to work on, and (to remind them) that my story is more relatable than I thought for men and women."
As for the the divine message she aspires to send to her audience through her books, Clark said: "I am encouraging people from all over (the world) to keep going in life, no matter the cards you've been dealt. It is not about how you start. It Is about how you finish, so turn your pain into purpose."
---
O-M-
G

OOD READS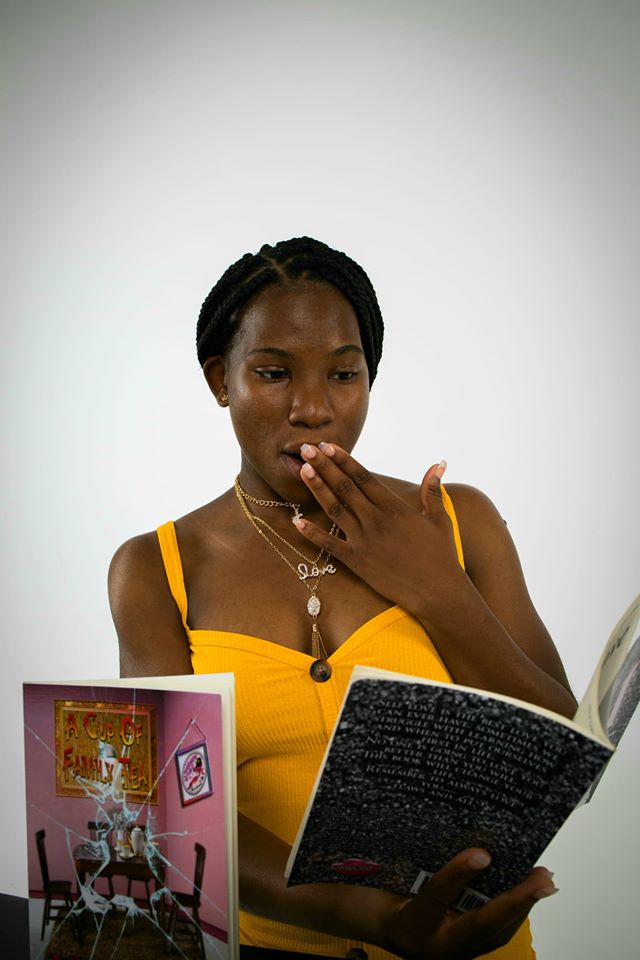 ---
Speaking of purpose, Clark emphasized, among other things, that she's been richly blessed to have connected with hers with God, her Helper, steering the way.
"With these books, I have found my purpose in life," Clarks says without hesitation. "I always knew I had a purpose. I just did not know what until May of 2019 when I asked God and the answer was given to me. I find joy in knowing that my words have changed lives and inspired people to drive forward."
Roughly a year-and-a-half removed from having made her authorship debut, Clark has announced that other books are forthcoming — much sooner than later.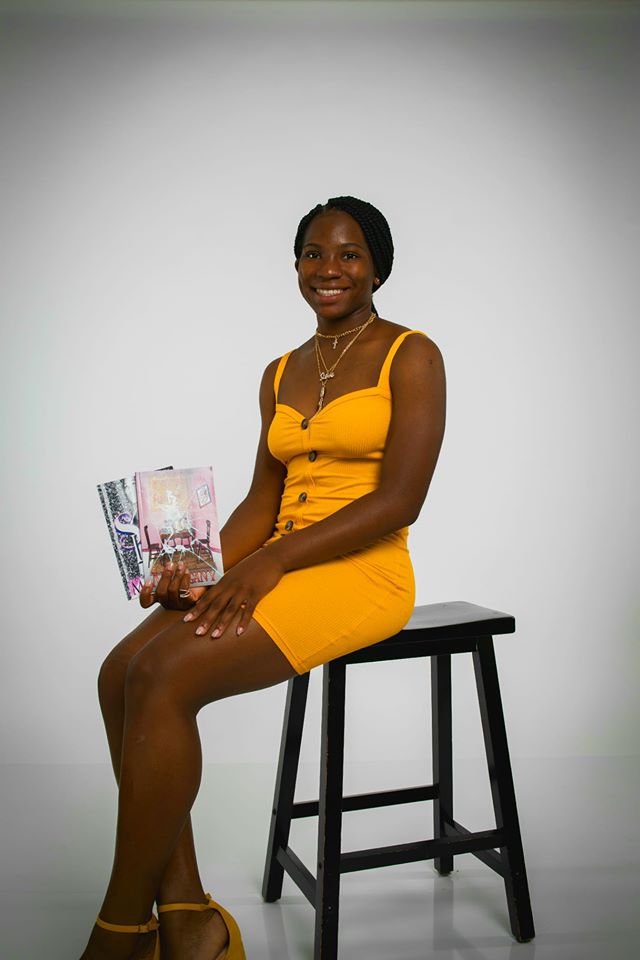 ---
"I am working on another poetry book," said Clark, "but I have not released the details on that one just yet. But it will be for (people of all) all ages and (from) all walks of life.
"Changing lives is more than money can buy."
Eloquently and appropriately said by this relatively new author whom, much to her credit, has become an empowerment extraordinaire in her own right.

---
For more information about Miami Author Mahogany Clark, to inquire about her books or to inquire about a public appearance or speaking engagement, connect with her via social media at Facebook: https://m.facebook.com/mahoganywritez/; Twitter: https://twitter.com/mahoganywritez?s=07; Instagram: https://www.instagram.com/mahoganywritez/?hl=en. Also, send email to: Email:

Borntosoar81@gmail.com

.
---
CONNECT WITH THIS AWARD-WINNING JOURNALIST FOR MEDIA EXPOSURE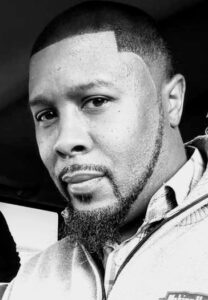 EDITOR'S NOTE: If you are an entrepreneur, business owner, producer, author, athlete, musician, barber, life coach, motivational speaker, cosmetologist, tax preparer, model, or pastor/minister who is seeking exposure and would like to share your story with an in-depth news feature, call Reporter Andre Johnson at 901-690-6587 or Facebook message him under "Andre T. Johnson" for details.
Andre Johnson is the award-winning Founder and Publisher for Making Headline News. A 2000 graduate of the University of Memphis School of Journalism and a former staff reporter of sports for the Memphis Commercial Appeal newspaper, Johnson covers the NBA Southwest Division from Dallas, Texas. To reach Johnson, send email to makingheadlinenews@gmail.com or to memphisgraduate@yahoo.com. Also, follow him on Twitter @AJ_Journalist or Instagram at @makingheadlinenews.