AND IT CAME TO PASS: Atlanta empowerment extraordinaire Jay Vinson named Making Headline News Man of The Year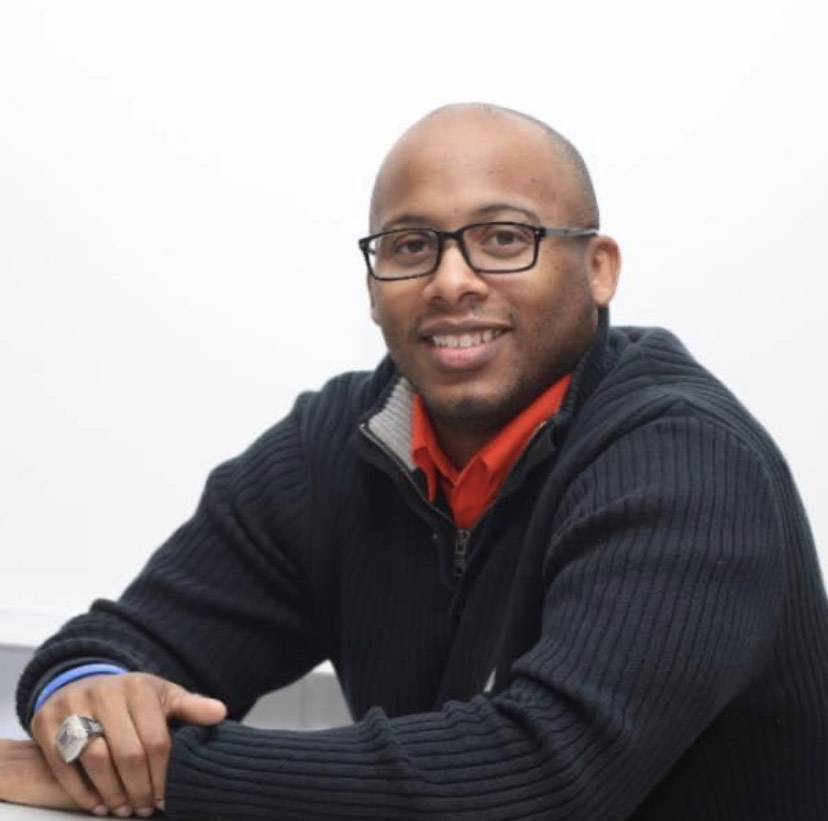 ---
Therefore, my beloved brethren, be steadfast, immovable, always abounding in the work of the Lord, knowing that your labor is not in vain in the Lord. (1 Corinthians 15:58 NKJV)
---
ONE BANNER YEAR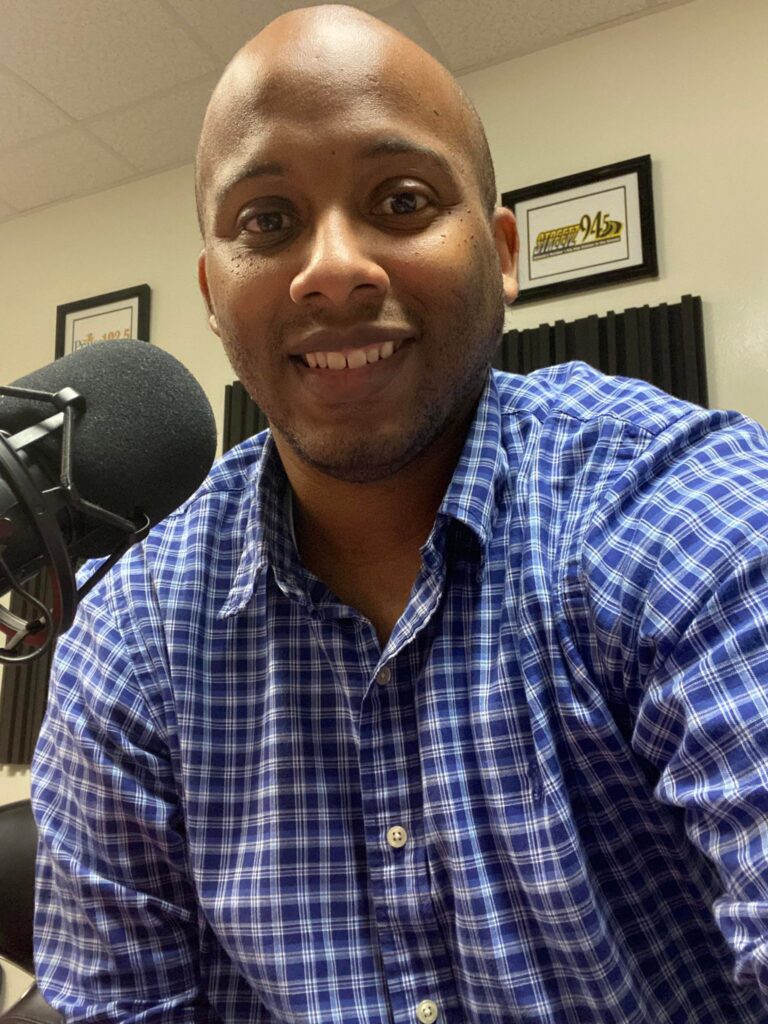 ---
DALLAS — By year's end, Jay Vinson felt empowered to sum up 2021 in one word.
"Remarkable," said Vinson, alluding to his assortment of achievements in what, by all accounts, was a memorable year for the Georgia businessman and accomplished author.
For his valiant contributions to his community, Vinson has been named Making Headline News Man of The Year for 2021, joining Nashville personality/author Aaron Jordan Jr. in coming away with the media outlet's most covenant award.
For Vinson, 2021 could be appropriately described as a year of a turnaround for the Atlanta-area empowerment professional whom, along with finding his fervent niche as a newcomer to the mass media industry, had witnessed his second book enjoy favorable sales.
Vinson's Stepping Into Greatness: From Pain To Purpose & Promise debuted in November 2020. Comprised of 110 pages in length, Vinson needed approximately two months to compose a book that is as good as advertised.
---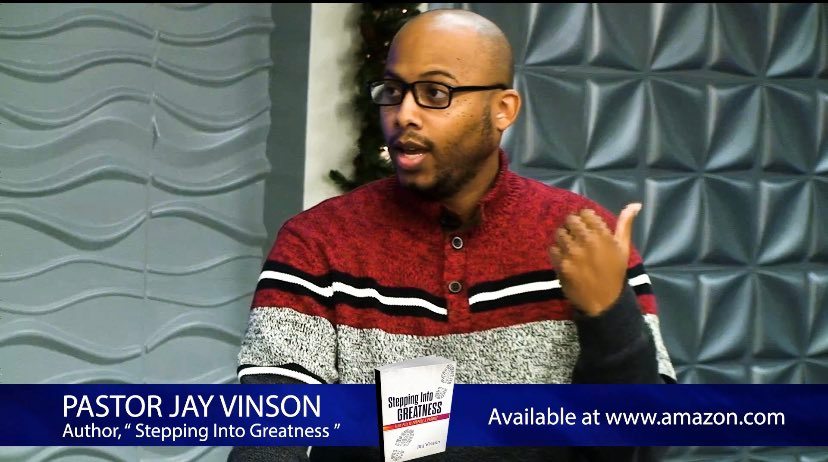 ---
"Are you ready to step out of your mess and into your destiny? It happens to all of us. We let the weight of the world, our hectic schedule, the demands on our jobs, our life, overwhelm us," Vinson writes in a detailed synopsis of his latest published work at Google Books. "Along the way, we get stuck in a routine. It might even be a comfortable routine. But deep down, inside your soul, you know you were meant for more — you were made for more!"
Much to his delight, the constant buzz surrounding Vinson's sophomore written work, coupled with his immeasurable body of work as the face of JJV Enterprises, JJV Vinson Corp and Jay Vinson Ministries Inc., essentially had caught the attention of the mainstream media.
"I would sum up this year to be remarkable as my latest book, Stepping Into Greatness From Pain To Purpose & Promise, is doing really well in book sales, as well as being featured on two local television networks promoting my book," Vinson told MHN. "It has been a phenomenal year as I have been blessed to live out my purpose every single day, not just within my business, but my profession as being a full-time audio, video and film high school teacher. I enjoy this daily, teaching my students about how to produce and direct short films and documentaries, as well as the ends and outs of pre-production, production, and post-production."
---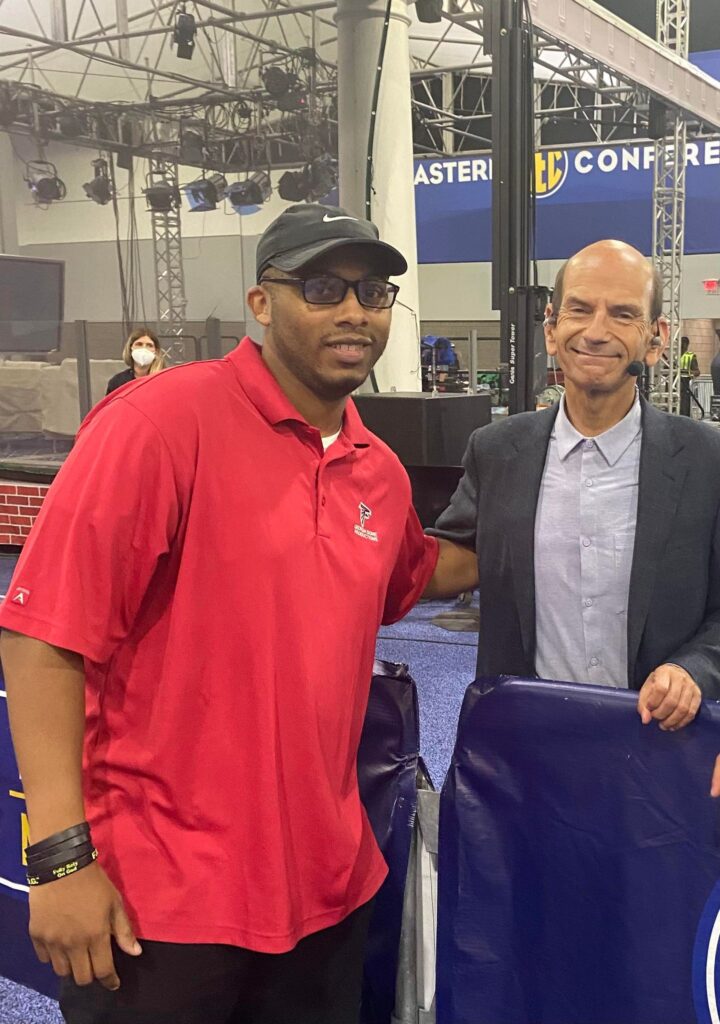 ---
Interestingly enough, Vinson's memorable year was highlighted by a recent appearance on WATC-TV 57's Atlanta Live.
The in-depth interview aired November 1 and was conducted by Pastor Rick Moncrief, during which Vinson spoke in detail about his two awe-inspiring books: Pain to Purpose and Stepping Into Greatness.
During his appearance on Atlanta Live, Vinson also addressed the importance of being what this young Lithia Springs, Georgia-based businessman appropriately describes as a faith leader.
---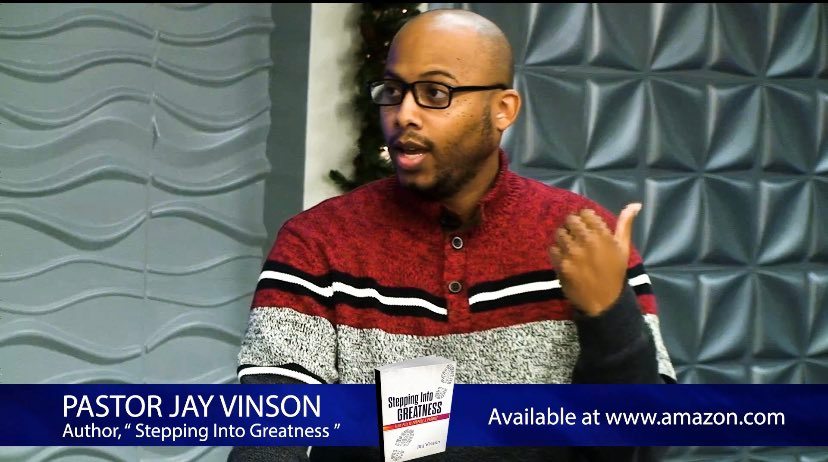 ---
Vinson's appearance on Atlanta Live comes amid his past media coverage by MHN.
"Five memorable things I managed to accomplish this year had to be first to continue to grow my first business nationally, which is consist of youth and spiritual coaching," Vinson explained. "Secondly, (I witnessed) more book sales. Thirdly, being featured in several publications and television shows. Fourthly, teaching a subject that I have been trying to teach for the past four years just to get rejected but, by the favor of God, I am able to utilize my gift this year to teach my students daily about what I love. Fifthly, after much prayer and thought, I launched my sports media production company called Elite Sports Production in November."
For Vinson, such a laundry list of accolades and achievements, he said, figure to be a precursor to memorable and prosperous 2022.
---
NEED NATIONAL MEDIA EXPOSURE? CALL TODAY

: 

901.690.6587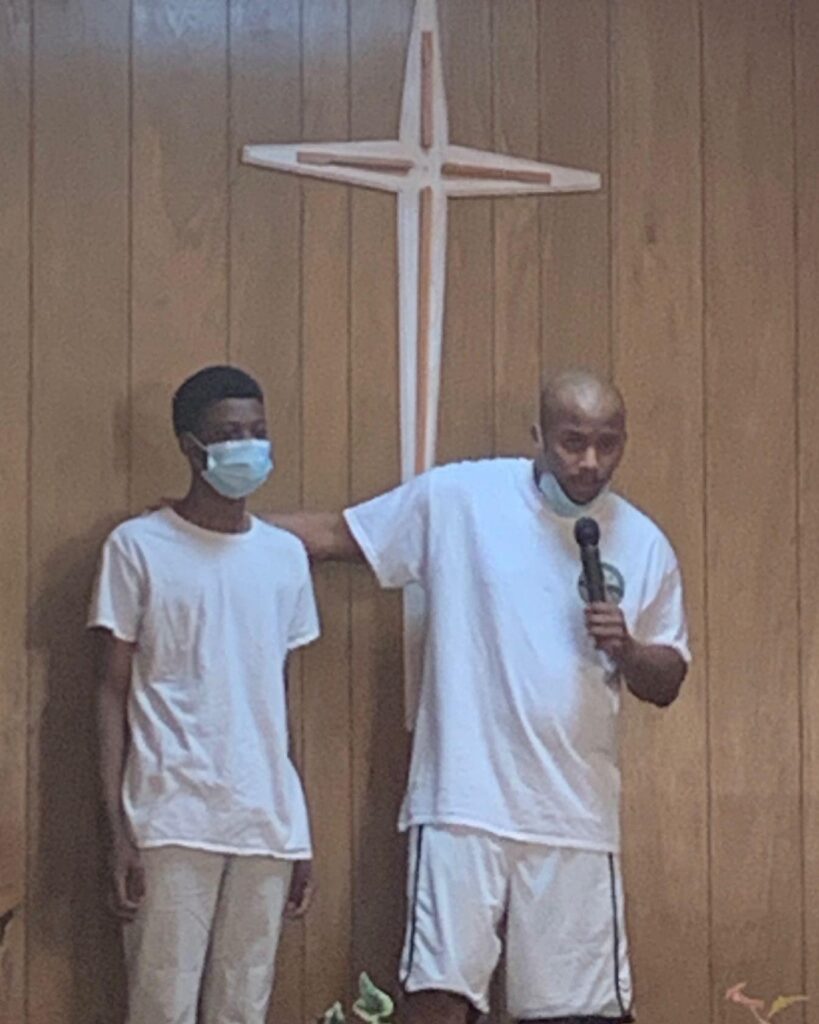 ---
"This year was the year of stepping into greatness, and I can truly say that I did just that," Vinson said. "I accomplished several goals that I had laid out for this year by growing my business and launching another business that I have been trying to do for some time, but it just wasn't God's plan and timing until this year.
"(God also blessed used me by allowing me to) baptize five individuals the week before Christmas who are a part of our ministry," continued Vinson, a minister of the Gospel who also functions as a spiritual life, financial, health and wellness, and mental health life coach. "And one of them who is a freshman in high school (whom) I have been mentoring for the past five years. So, this year will go down as a memorable one for my team and me."
Not to mention, a "remarkable" one.
---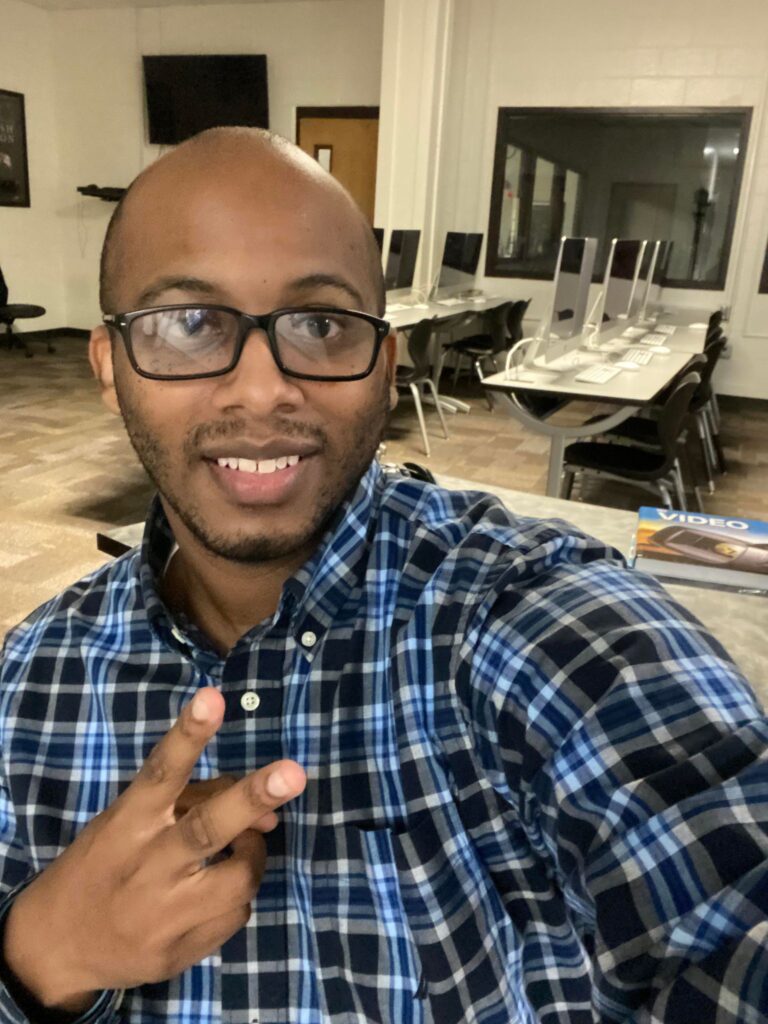 ---
A RELATED STORY
AND WE'RE LIVE FROM THE ATL: Accomplished Georgia businessman Jay Vinson's latest television appearance undoubtedly was must see TV
---
---
CONNECT WITH THIS AWARD-WINNING JOURNALIST FOR MEDIA EXPOSURE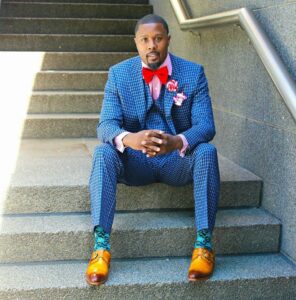 EDITOR'S NOTE: If you are an entrepreneur, business owner, producer, author, athlete, musician, barber, life coach, motivational speaker, cosmetologist, tax preparer, model, or pastor/minister who is seeking exposure and would like to share your story with an in-depth news feature, call Reporter Andre Johnson at 901-690-6587 or Facebook message him under "Andre T. Johnson" for details.
Andre Johnson is the award-winning Founder and Publisher for Making Headline News. A 2000 graduate of the University of Memphis School of Journalism and a former staff reporter of sports for the Memphis Commercial Appeal newspaper, Johnson covers the NBA Southwest Division from Dallas, Texas. To reach Johnson, send email to makingheadlinenews@gmail.com or to memphisgraduate@yahoo.com. Also, follow him on Twitter @AJ_Journalist or Instagram at @makingheadlinenews.
---
ADVERTISE WITH US