SALUTE TO GRADUATE TRIBUTES 2022: Germantown (Tenn.) High senior Trinity Freeman generates over $800,000 in scholarships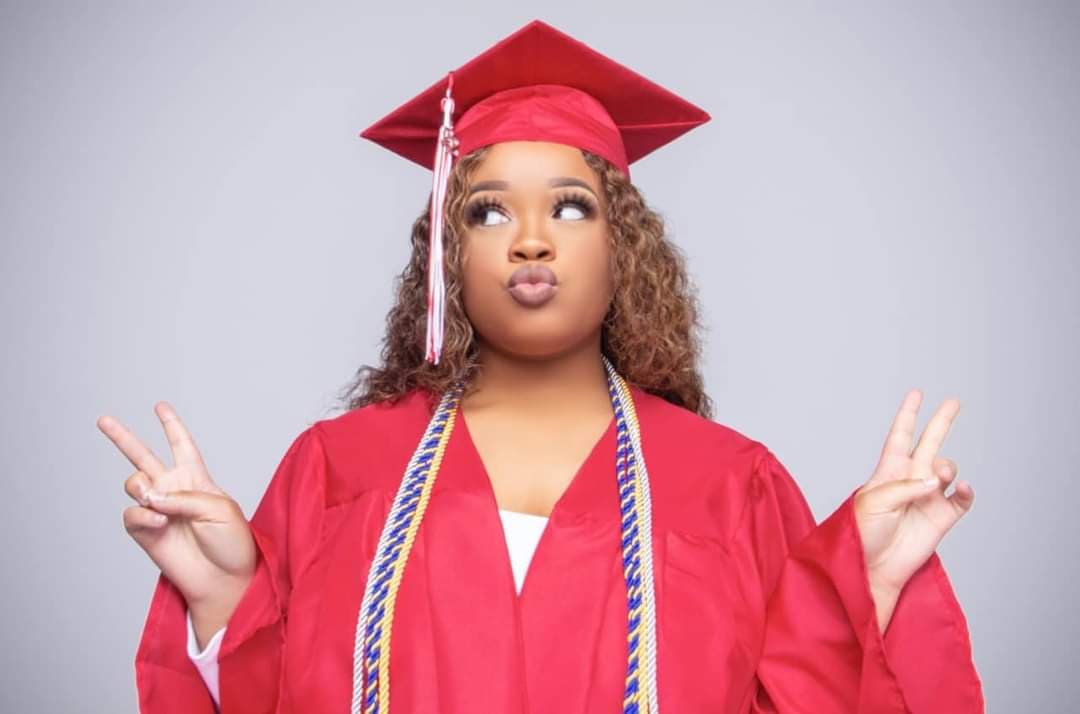 ---
Her children rise up and call her blessed. (Proverbs 31:28)
---
D

E

C

I

S

I

O

N

2

0

2

2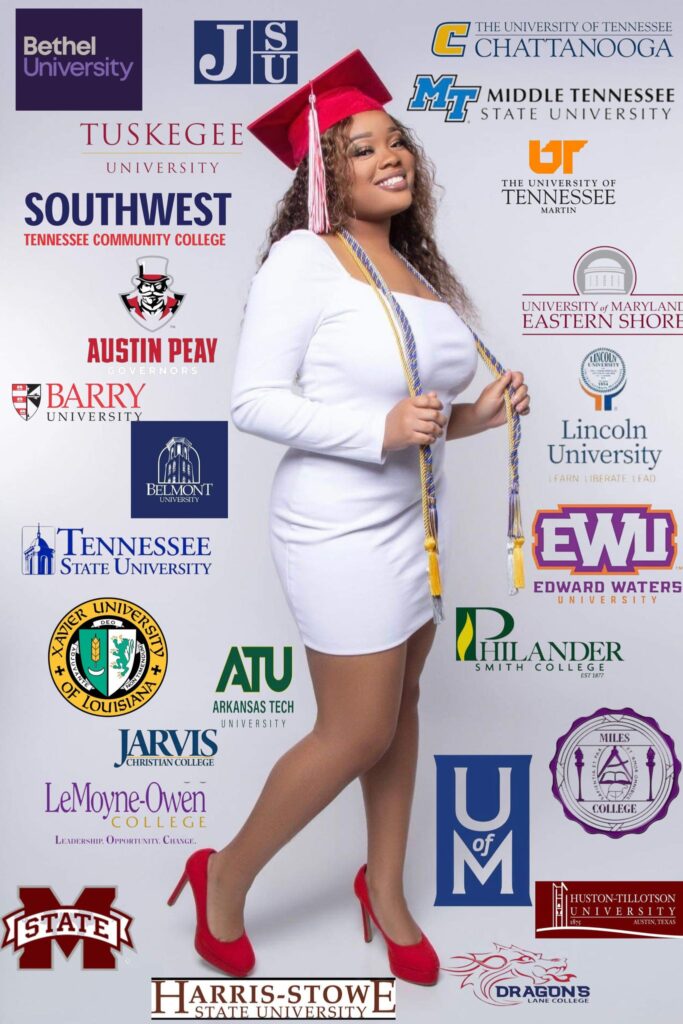 ---
For Trinity Michelle Freeman, this unprecedented global pandemic proved to be a life-altering defining moment, of sorts, for the Germantown (Tenn.) High School graduating senior.
Just ask her mother, TeNita Freeman, who routinely had a front row seat to her daughter's unlikely new normal that, by all accounts, has changed the world considerably as we know it.
"My God! COVID-19 really was an eye-opener for Trinity," TeNita Freeman told Making Headline News during its Annual Salute To Graduate Tributes for 2022. "With being isolated and unable to physically see many of her friends, she discovered the true outlook on what she was going to do after high school. Trinity also used this opportunity to write more and used social media to encourage her members of Generation Z to think positively."
---
HOLY TRINITY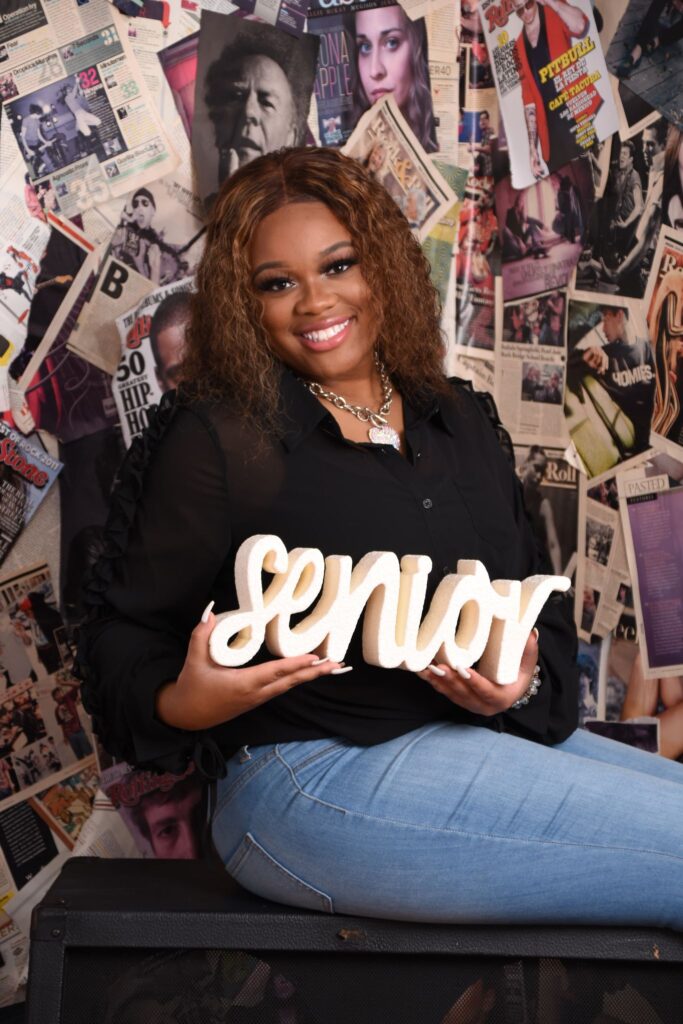 ---
For what it's worth, Trinity Freeman didn't just make good out of an unfavorable season that is the dreaded pandemic. To her credit, she made certain to enhance what undoubtedly figures to be a bright future amid her May 21 graduation.
Having emerged as a fixture and one of the most recognizable members of Germantown's Class of 2022, Trinity Freeman will finish her high tenure with honors, this after having manufactured an impressive cumulative grade point average of 3.8.
---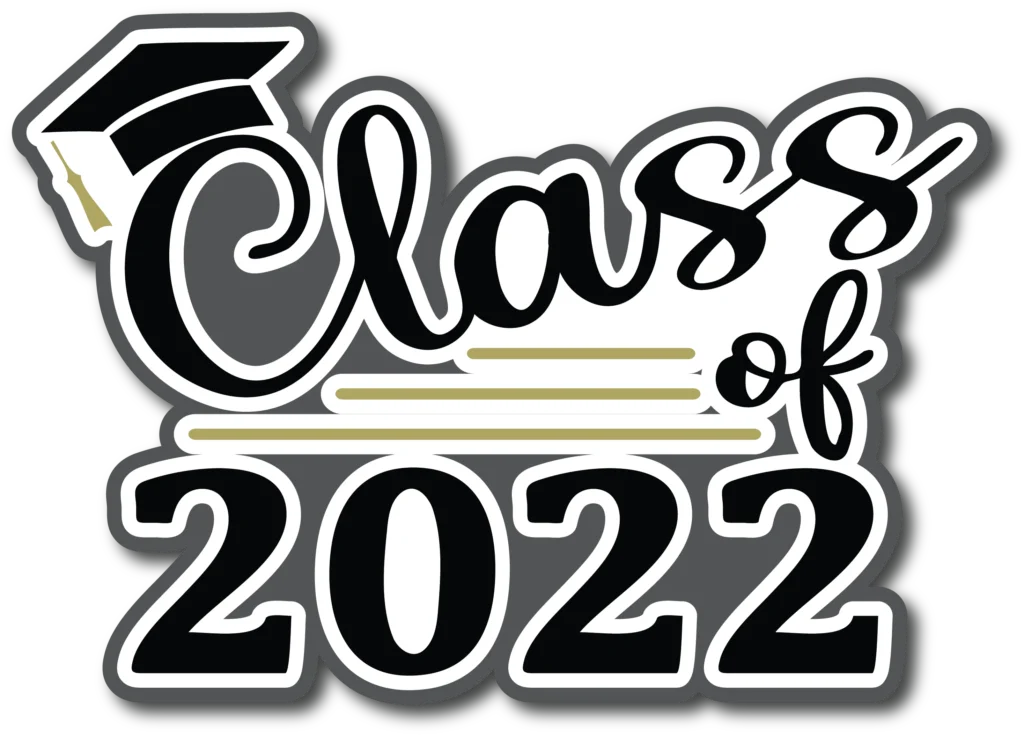 ---
As if that isn't enough to turn heads, Trinity Freeman managed to produce a 4.8 GPA throughout her senior year, a remarkable feat for a beloved busy body who was a member of GHS's Student Government Association (SGA), Vice President of the Honors Chorale, and member of the Acapella Ensemble.
For her valiant contributions to her school, she recently received Superior and Excellent ratings during what is known as the district-wide Solo Ensemble Festival.
---
NEED NATIONAL MEDIA EXPOSURE? CALL TODAY

: 

901.690.6587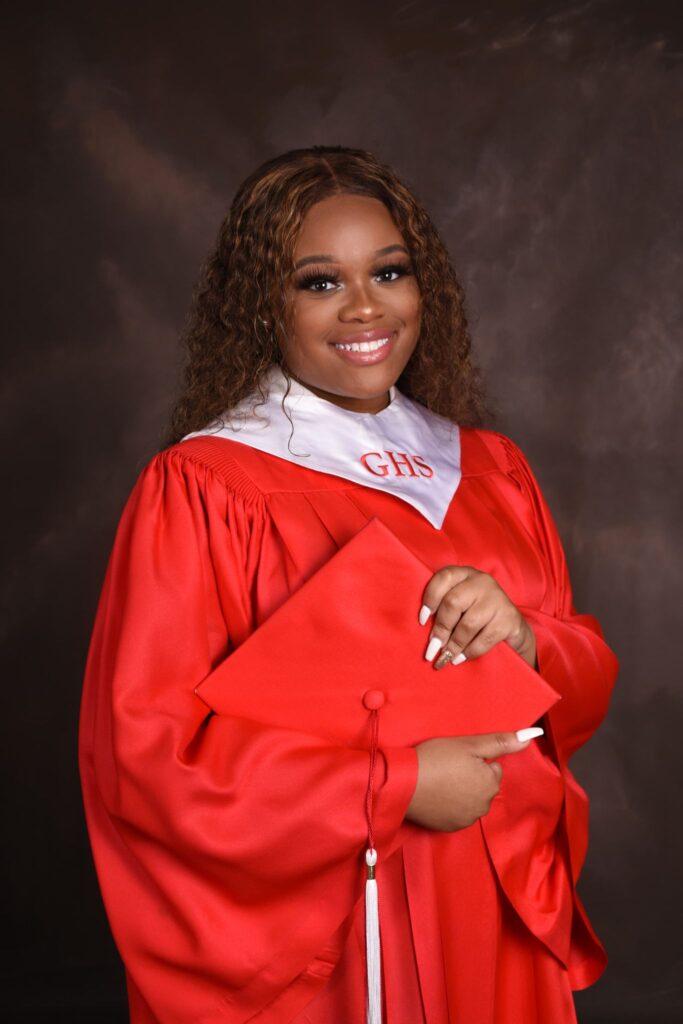 ---
Armed with huge aspirations of studying Pre-Law at the collegiate level, the only mystery that remains, it seems, is where Trinity Freeman will spend the next four years once she tosses to the heavens her cap in pure jubilation this weekend.
"She's got accepted to over 25 other institutions and the offers are continuing to come in," TeNita Freeman said.
Nevertheless, "Proud," her mother says without hesitation, is an understatement.
A massive understatement, to put it more precisely, given how TeNita Freeman has routinely expressed excitement via social media in the wake of her daughter's grandest milestone to date.
---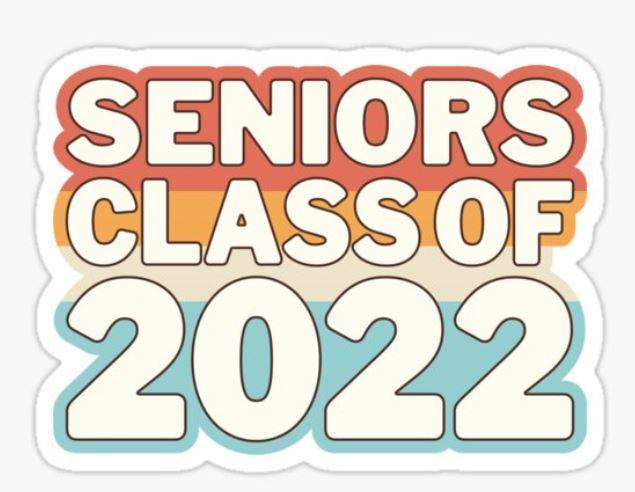 ---
Having been appropriately described by her mother as "an advocate for the community," Trinity Freeman is a member of Young Actors Guild Performing Arts Academy, an avid singer, dancer, and actor, and has been involved in community service projects for the past decade with the following notable organizations:
TeNita Freeman Ministries
Telisa Franklin
The Memphis Juneteenth Festival
Young Actors Guild (YAG)
Chris Hope Foundation (benefitting St. Jude)
The Memphis Food Bank and,
MEM Fest Thanksgiving Feeding (benefitting homeless people in Memphis)
---
"Trinity has assisted in the validation of my role as her mother," TeNita Freeman, a Mid-South-area preacher who is the Senior Pastor of The Gathering Place Church, said. "There were many days and nights I felt like I was failing my children. Her mindset shifted and Trinity began to pull on what was truly placed on the inside of her. Being a single parent is never easy, and these last 14 years have been a journey. With the help of God and my village, we made it."
---
Regardless of which college her daughter chooses, TeNita Freeman knows full well there's a good chance she'll be reaching for the nearest Kleenex — early and often.
"I will certainly miss my baby," said Freeman, a mother of two, adding that her daughter loves her big brother, Cornelius "Deuce" Freeman II, "dearly," and cared for her grandmother, Gloria Jones, when she stricken by cancer. "She's my strength, joy, and like a best friend when my two best friends are not around. On the other hand, I'm grateful that she's about to have an opportunity to discover her path. I'm pushing her to go beyond the hometown and explore all that God has for her."
---
BUT GOD…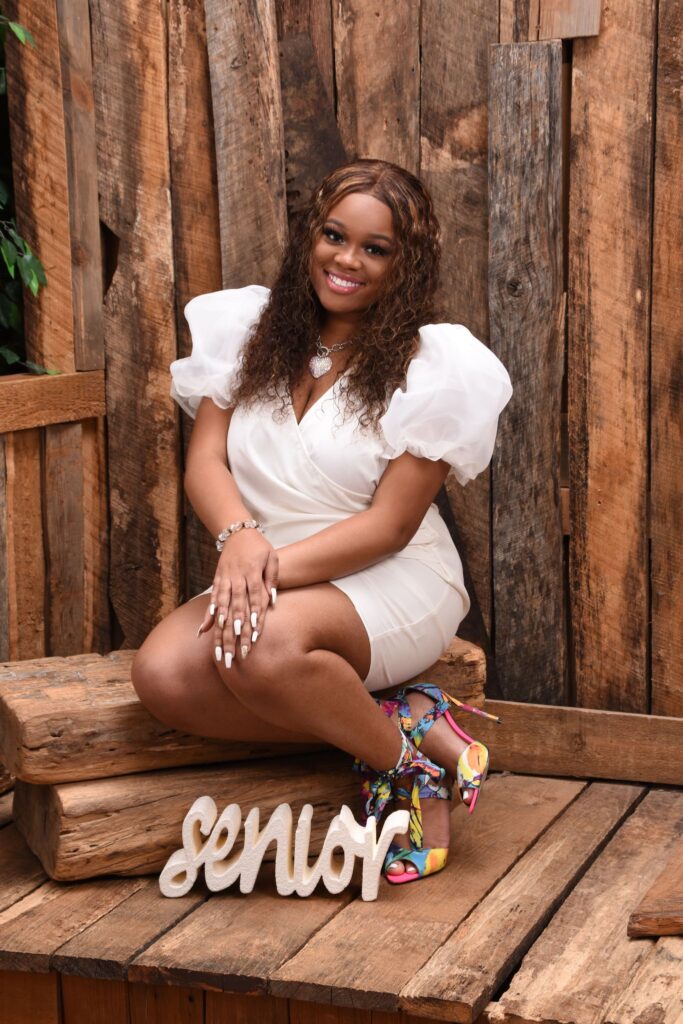 ---
Could Trinity Freeman's next home for the next four years be the Bay Area, given she's headed there to attend a summer program in the coming weeks?
Time will likely tell, sooner rather than later, it appears.
"Trinity has been invited to study at Stanford University School of Law for its Summer Intensive Program in July," said TeNita Freeman, whose daughter has generated more than $800,000 in scholarships.
Talk about making remarkably impressive strides, all the while defying the toughest of odds amid an unprecedented global pandemic.
---
AND IT CAME TO PASS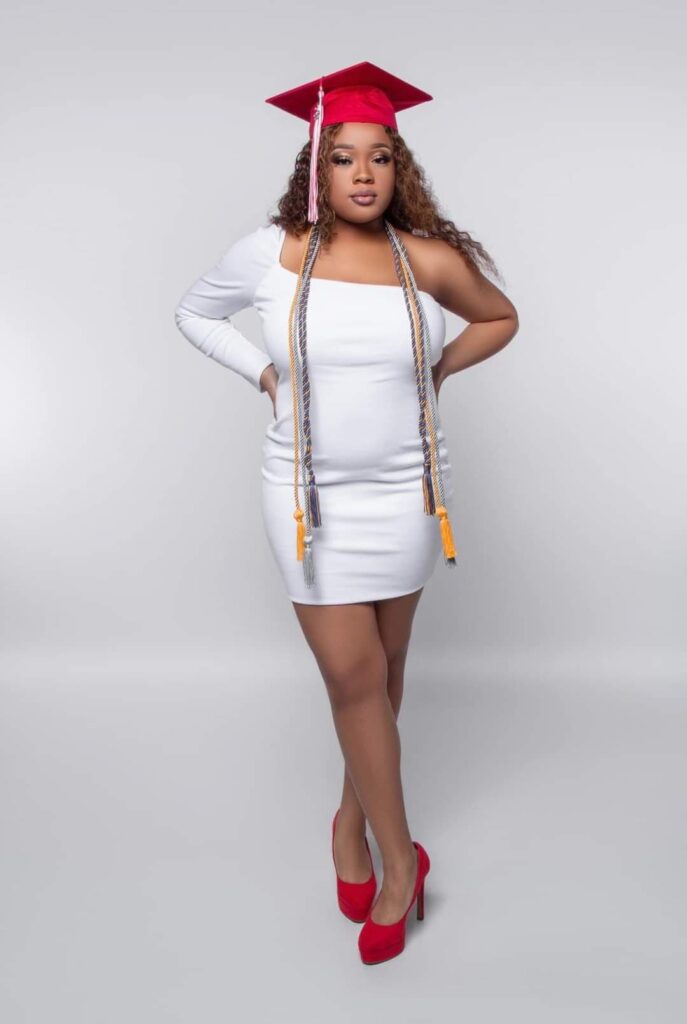 ---
MAKING HEADLINE NEWS
SALUTES
TRINITY FREEMAN
---
CONNECT WITH THIS AWARD-WINNING JOURNALIST FOR MEDIA EXPOSURE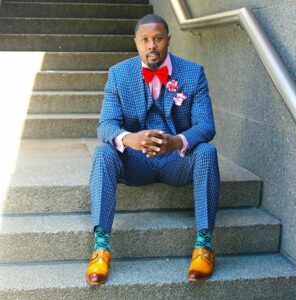 WHAT'S YOUR STORY? If you are an entrepreneur, business owner, producer, author, athlete, musician, barber, life coach, motivational speaker, cosmetologist, tax preparer, model, or pastor/minister who is seeking exposure and would like to share your story with an in-depth news feature, call Reporter Andre Johnson at 901-690-6587 or Facebook message him under "Andre T. Johnson" for details.
Andre Johnson is the award-winning Founder and Publisher for Making Headline News. A 2000 graduate of the University of Memphis School of Journalism and a former staff reporter of sports for the Memphis Commercial Appeal newspaper, Johnson covers the NBA Southwest Division from Dallas, Texas. To reach Johnson, send email to makingheadlinenews@gmail.com or to memphisgraduate@yahoo.com. Also, follow him on Twitter @AJ_Journalist or Instagram at @makingheadlinenews.
---
ADVERTISE WITH US