'AND THEN SHE BOUNCED BACK' MEDIA COVERAGE: California author Jasmian Howard recalls husband's memory after losing his battle with Stage 4 pancreatic cancer on New Year's Day 2020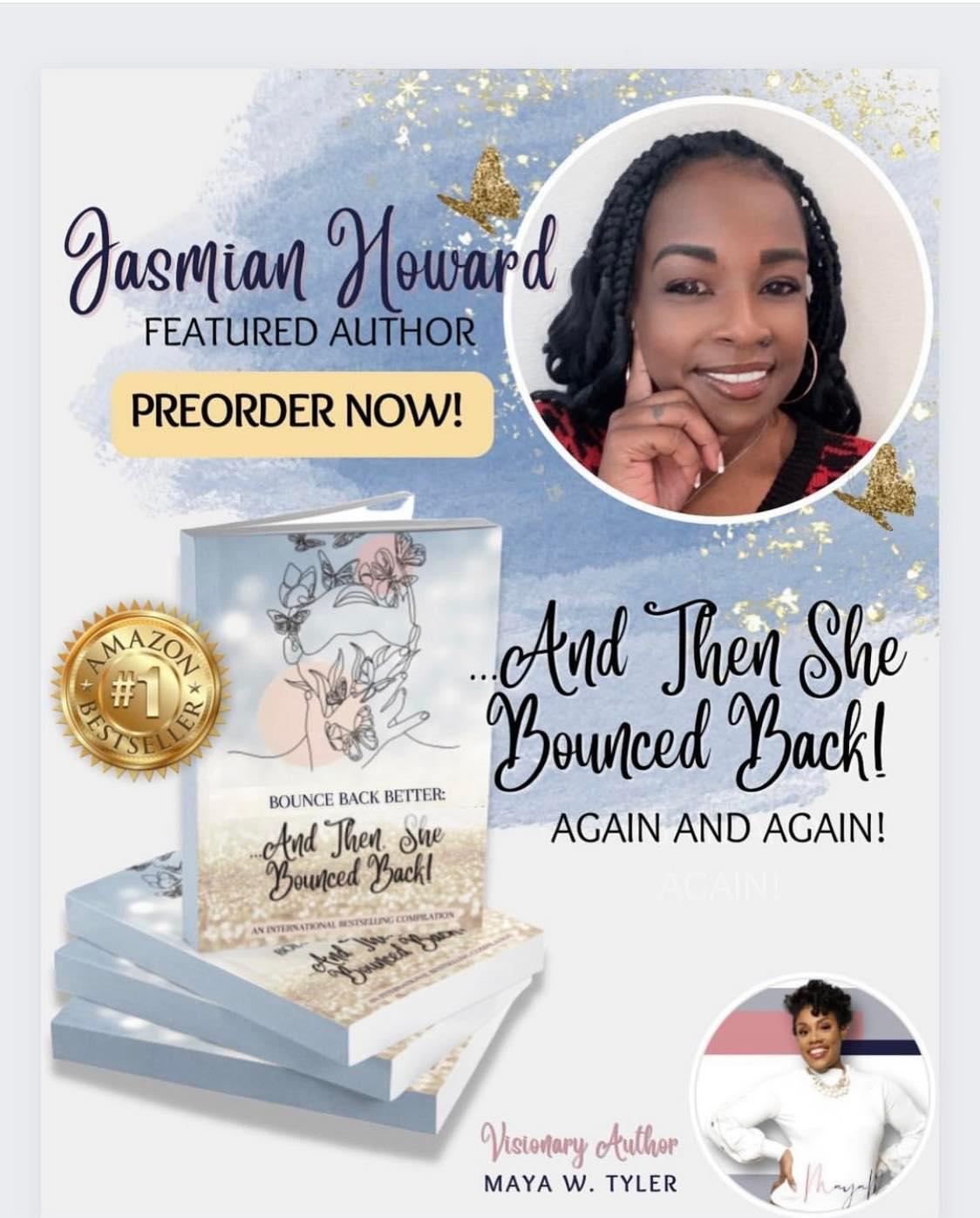 ---
Dear friends, do not be surprised at the fiery ordeal that has come on you to test you, as though something strange were happening to you. But rejoice inasmuch as you participate in the sufferings of Christ, so that you may be overjoyed when his glory is revealed. (1 Peter 4:12-13 NKJV)
---
YET PRESSIN' ON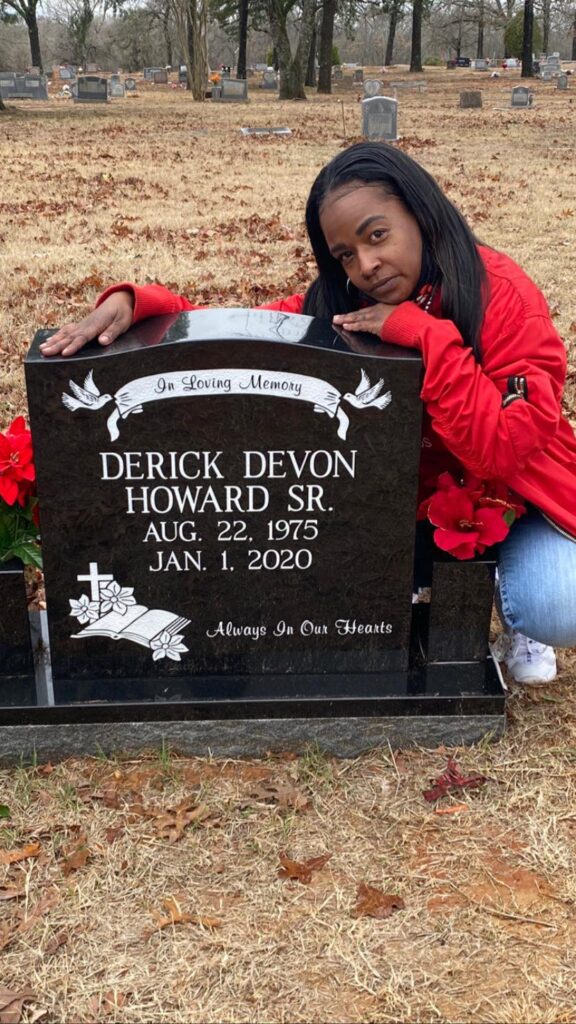 ---
DALLAS — Jasmian Howard has tried the best she could in recent months to hold it all together, has tried the best she could to demonstrate a sense of meekness, a sense of resiliency, if you will.
For the most part, she has tried the best she could to make sense of why God deemed it necessary to call home to glory her dear companion of two decades.
All things considered, though, one thing about which Howard is absolutely certain is that God's will had to be done which, moving forward, is something she is determined to accept — and embrace — although the pain of her husband's untimely demise still lingers.
"After noticing that I was depressed, I sought help through Widow Life Coaching With Maya Tyler," Howard, during an interview this week with Making Headline News, said, recalling the memorable developments that have greatly helped her cope with the passing of her husband. "I was then inspired to share some of my story on bouncing back as a solo parent and also thriving alone…paying bills, being head of the household now…managing business and raising four young men now by myself."
---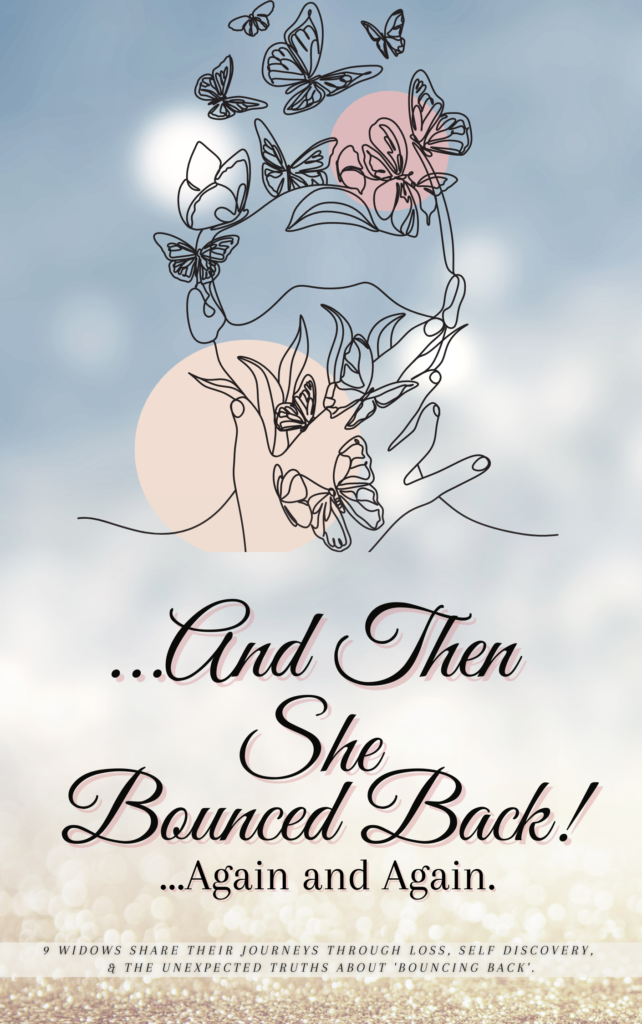 ---
A little more than two-and-a-half years removed since her husband, Derick Howard, Sr., lost his battle with Stage 4 pancreatic cancer — he died on New Year's Day 2020 — Howard has appropriately found the strength to express her inner feelings regarding the death of her soulmate in a book that is tailor-made exclusively for widows from various walks of life.
A native of Dallas who currently resides in California, Howard is one of eight co-authors who have joined forces to collectively assemble And Then She Bounced Back…Again And Again, the highly-anticipated anthology that is spearheaded by Washington, D. C. Visionary Author Maya Tyler.
An intriguing and life-altering book that is comprised of 80 pages in length, Tyler's And Then She Bounced Back…Again And Again has already attracted a rash of rave reviews — a remarkably brilliant trend for an anthology that is only in the preorder phase.
---
DERICK STRONG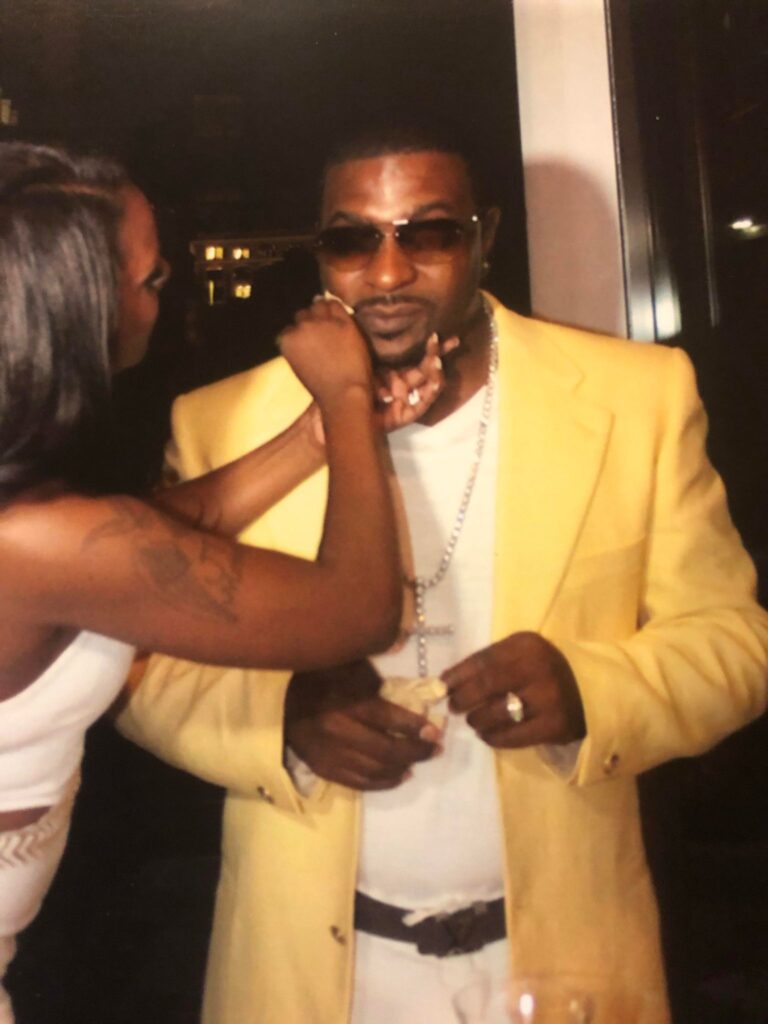 ---
"We've all heard the 'tragedy to triumph' stories of people from all walks of life, how they suffered unimaginable pain and setbacks only to magically rise up and change their lives for the better.
"In widowhood, we see the same stories. People who turned their pain into purpose and bounced back, moving forward with new joys, new loves, and a renewed outlook on their next chapters of life," said an Amazon spokesperson for And Then She Bounced Back…Again And Again. "What we don't hear about is the truth about bouncing back…and for so many widows who struggle with feeling stuck somewhere in the limbo of their own 'tragedy to triumph' stories — after the pain, but before the purpose, the truth about this is what they need to hear.
---
NEED NATIONAL MEDIA EXPOSURE? CALL TODAY

: 

901.690.6587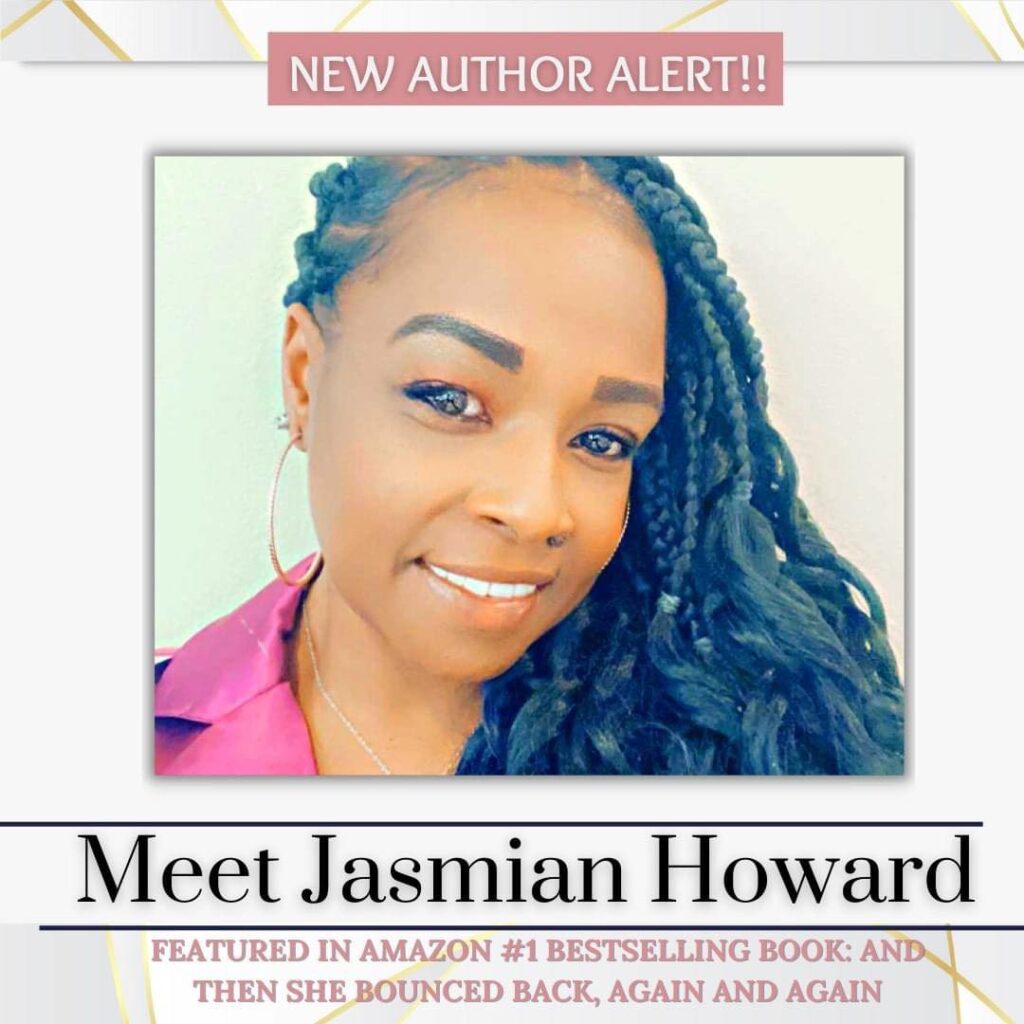 ---
"In this real and raw collection, eight Christian women from different backgrounds, ages, and stages of widowhood reveal their journeys of self-discovery and uncover the very unexpected truth about bouncing back."
Having graced the pages that are comprised of Chapter 7 in And Then She Bounced Back…Again And Again, Howard wrote from the awe-inspiring subject entitled, "My Head May Be Bent But My Crown Is Not Broken."
---
"I chose to write my chapter in the book because I wanted to relate to other widows that were operating on auto pilot, those that are thriving alone," Howard told MHN. "God gave me the vision to write this book a few months after my husband of 20 years had been diagnosed with Stage 4 pancreatic cancer."
---
While she was left to recall her husband's life-altering memories, thus carry out his legacy, Howard doesn't shy away from the notion that her rise to becoming a first-time author essentially aligns with her God-given purpose.
Besides, she's especially convinced that this is something her husband would have wanted her to do.
---
CARRYING OUT DERICK'S LEGACY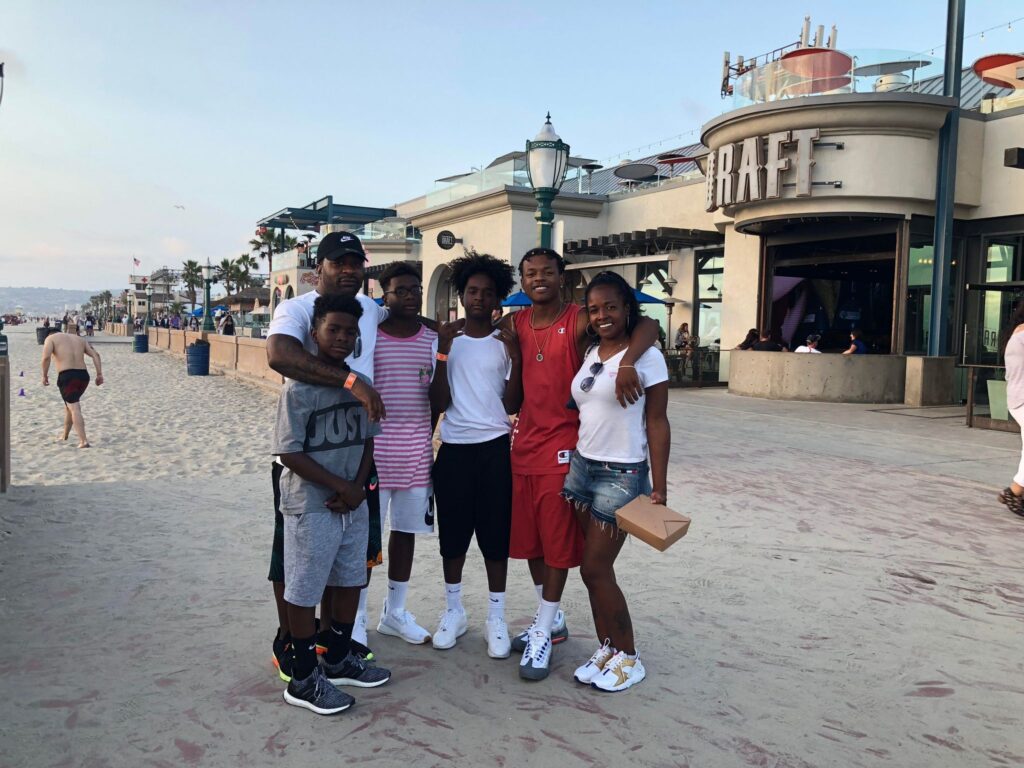 ---
"I want to share with others that in grief, you may find yourself isolating your feelings and only focusing on others around you," Howard said. "But your feelings matter, too, and it's okay to be open and transparent, especially with those close to you — in my case, my kids.
"This book is a part of my purpose in sharing how to bounce back, no matter the circumstances," Howard added. "My past made me who I am, and losing my husband was a part of life. However, it does not define me."
Spoken like a devout woman of faith, one who's demonstrating an immeasurable sense of resiliency in the process.
---
MAKING HEADLINE NEWS SALUTES
JASMIAN HOWARD
---
For more information on California Author Jasmian Howard, or inquire about her book connect with her via Facebook at: https://www.facebook.com/jazz.howard.758.
---
​CONNECT WITH THIS AWARD-WINNING JOURNALIST FOR MEDIA EXPOSURE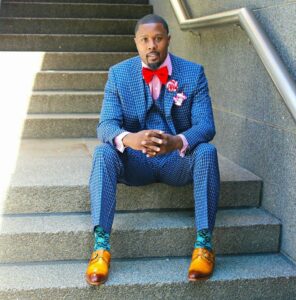 WHAT'S YOUR STORY? If you are an entrepreneur, business owner, producer, author, athlete, musician, barber, life coach, motivational speaker, cosmetologist, tax preparer, model, or pastor/minister who is seeking exposure and would like to share your story with an in-depth news feature, call Reporter Andre Johnson at 901-690-6587 or Facebook message him under "Andre T. Johnson" for details.
Andre Johnson is the award-winning Founder and Publisher for Making Headline News. A 2000 graduate of the University of Memphis School of Journalism and a former staff reporter of sports for the Memphis Commercial Appeal newspaper, Johnson covers the NBA Southwest Division from Dallas, Texas. To reach Johnson, send email to makingheadlinenews@gmail.com or to memphisgraduate@yahoo.com. Also, follow him on Twitter @AJ_Journalist or Instagram at @makingheadlinenews.
---
ADVERTISE WITH US