'WORDS OF WISDOM FOR THE HEART AND SOUL' MEDIA COVERAGE: Virginia empowerment extraordinaire Cathy Staton is the architect of life-altering anthology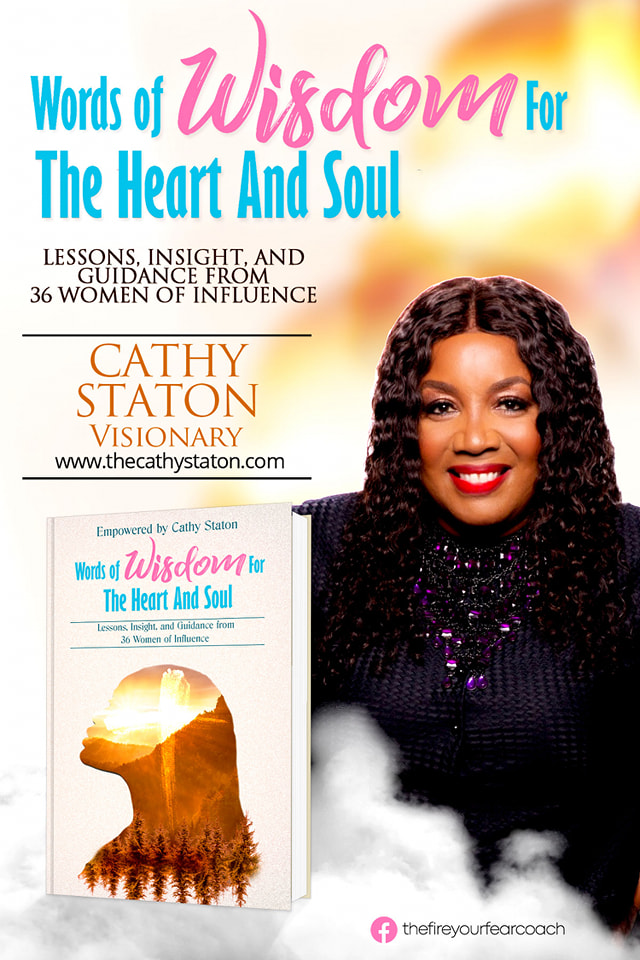 ---
If any of you lacks wisdom, you should ask God, Who gives generously to all without finding fault, and it will be given to you. (James 1:5 NIV)
---
ADVANCING THE KINGDOM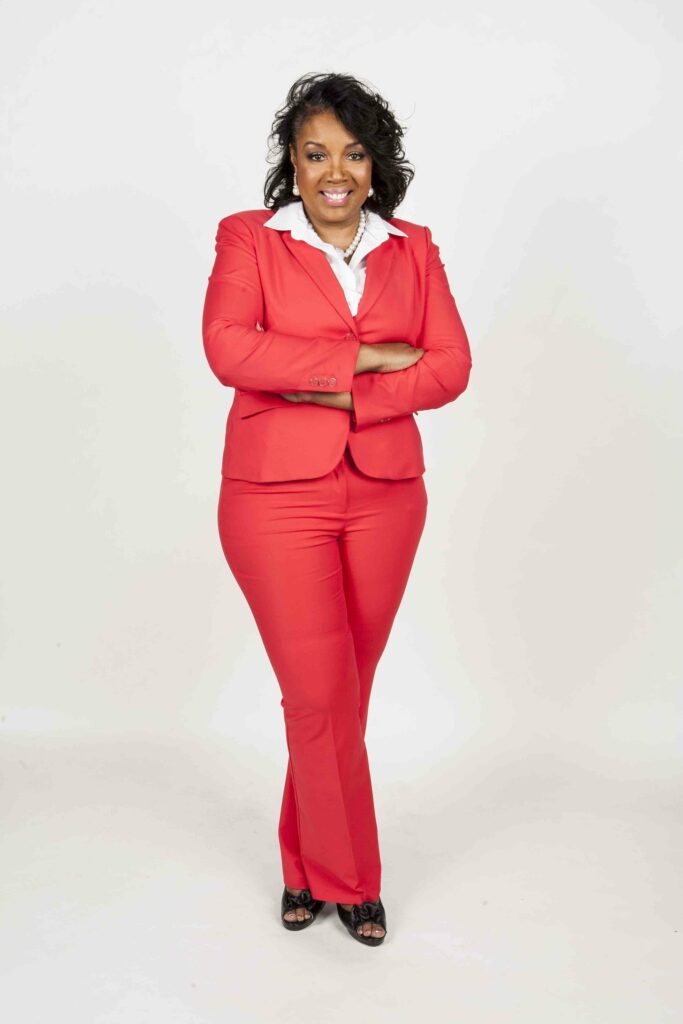 ---
Cathy Staton's faith-based temperament is such that she has a heart for people.
A great, big heart.
Especially for progressive, resourceful, like-minded women of empowerment.
"I am passionate about empowering women," Staton, a Norfolk, Virginia-based life coach, told Making Headline News this week. "I love to create platforms to give women voices. One of my prayers is for God to give me visions to use to empower women."
To her distinctly unique credit, coupled with the divine calling on her life, Staton has been blessed mightily to fortify her immeasurable kingdom-based gifts as the Visionary Author of Words of Wisdom For The Heart And Soul: Lessons, Insight, And Guidance From 36 Women of Influence, her highly-anticipated anthology that has created a fervent buzz throughout various message boards and social media platforms.
Staton's anthology is accompanied by a Gratitude Journal For Women.
---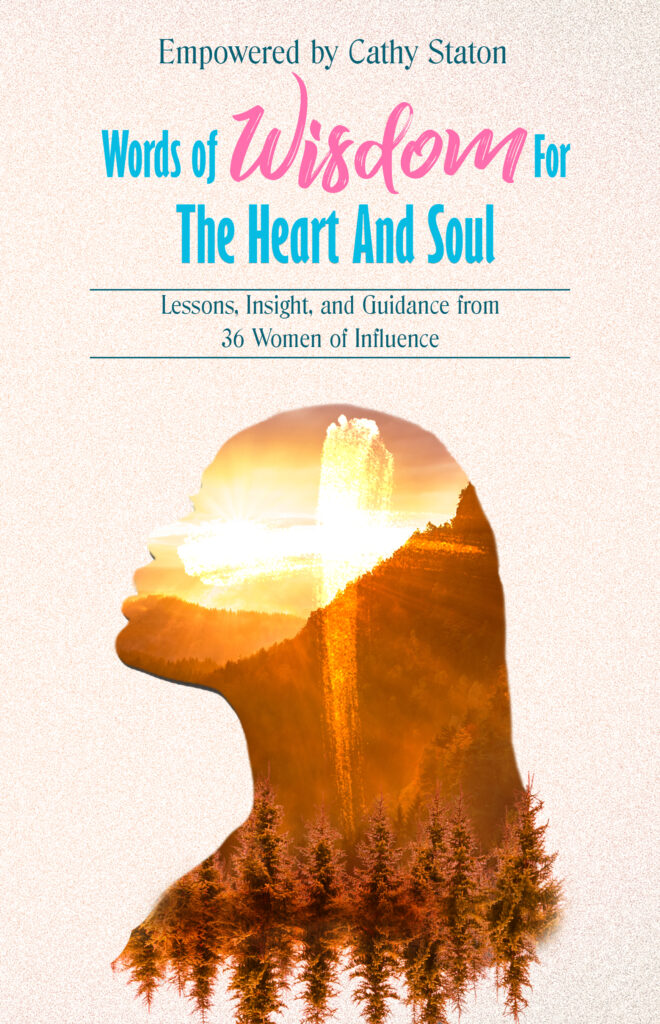 ---
A spiritually-empowering, intriguingly informative collaborative book that is comprised of 36 devout women of faith, Staton's Visionary Author of Words of Wisdom For The Heart And Soul: Lessons, Insight, And Guidance From 36 Women of Influence is a compilation of encouragement, inspiration, and empowerment that will bless your life and spirit, according to detailed synopsis of this book at Amazon.com.
"The goal of this book is to inspire and encourage the reader through words to shape your heart and soul and offer spiritual comfort to guide you through your daily life," said an Amazon spokesperson for Staton's compelling anthology. "We've all lived through some challenging life lessons and have insight. But what if we shared that power to uplift and inspire one another?
---
NEED NATIONAL MEDIA EXPOSURE? CALL TODAY

:

901.690.6587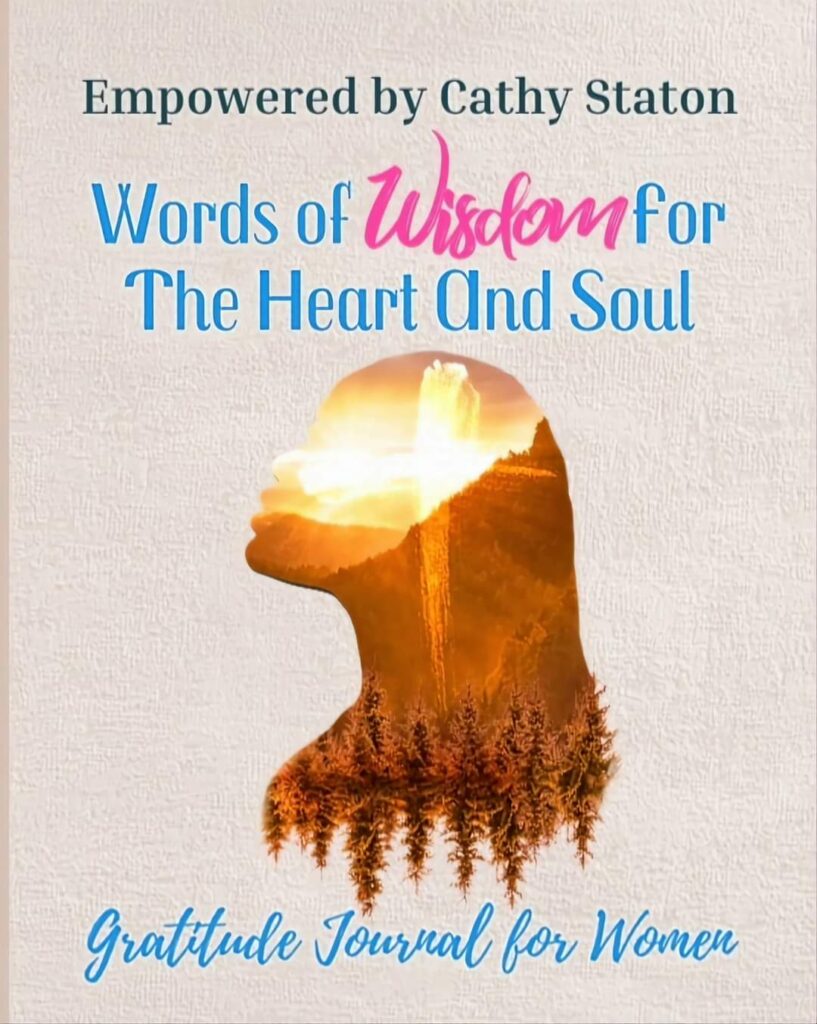 ---
"As you meet these powerful, phenomenal women of influence from across the globe, their words of wisdom will motivate, enlighten, encourage, and inspire the reader. The words of wisdom breathed into this book are thoughts on optimism, success, fear, overcoming failure, persistence, and resilience that will change your life."
For Staton, a native of Norfolk, her quest of orchestrating her newly-produced collaborative book project comes amid an act of obedience to God.
---
ASK, AND IT SHALL BE GIVEN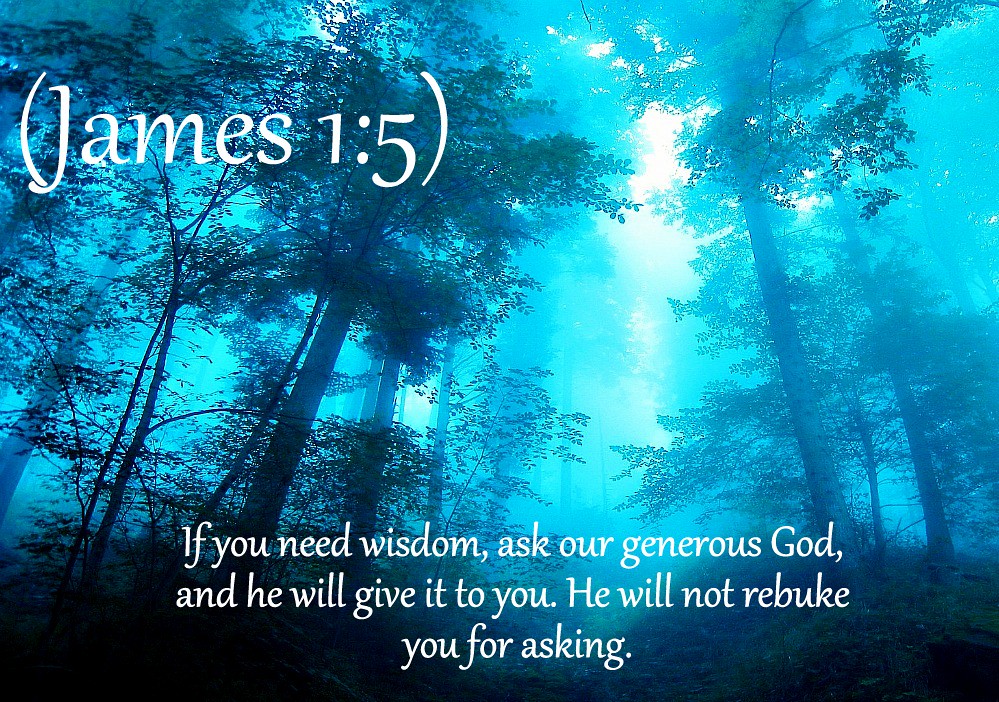 ---
"Earlier this year while sitting at my computer and working on something else, I kept hearing words of wisdom," Staton explained. "When something drops in my spirit, I write it down because I know the Holy Spirit is trying to tell me something, so I wrote it down and I started meditating and praying. I knew this was another project to bring women together in a powerful way. When I finished, I had words of wisdom for the heart and soul written down, and I reached out to a friend, and we came up with the lessons, insight, and guidance part."
And the rest, as they say, was history.
A book that is currently in the presale phase and will officially debut in Summer 2022, Staton's Words of Wisdom For The Heart And Soul: Lessons, Insight, And Guidance From 36 Women of Influence is as good as advertised, given the favorable feedback it has garnered throughout most of the production process.
---
"As an author, I believe that words have the power to inspire change and evoke powerful reactions that cause the world to be transformed for the better," Staton told MHN. "Words have a significant impact on what we know, how we connect with others, and the final decisions we make. Words have the power to influence, inspire, and sometimes reduce us to tears. Our relationships, manners, beliefs, and even our businesses are all affected by words. The Bible emphasizes that what you say accurately reflects what is in your heart. If you use your words to bless and encourage people, it shows that you have a compassionate heart."
---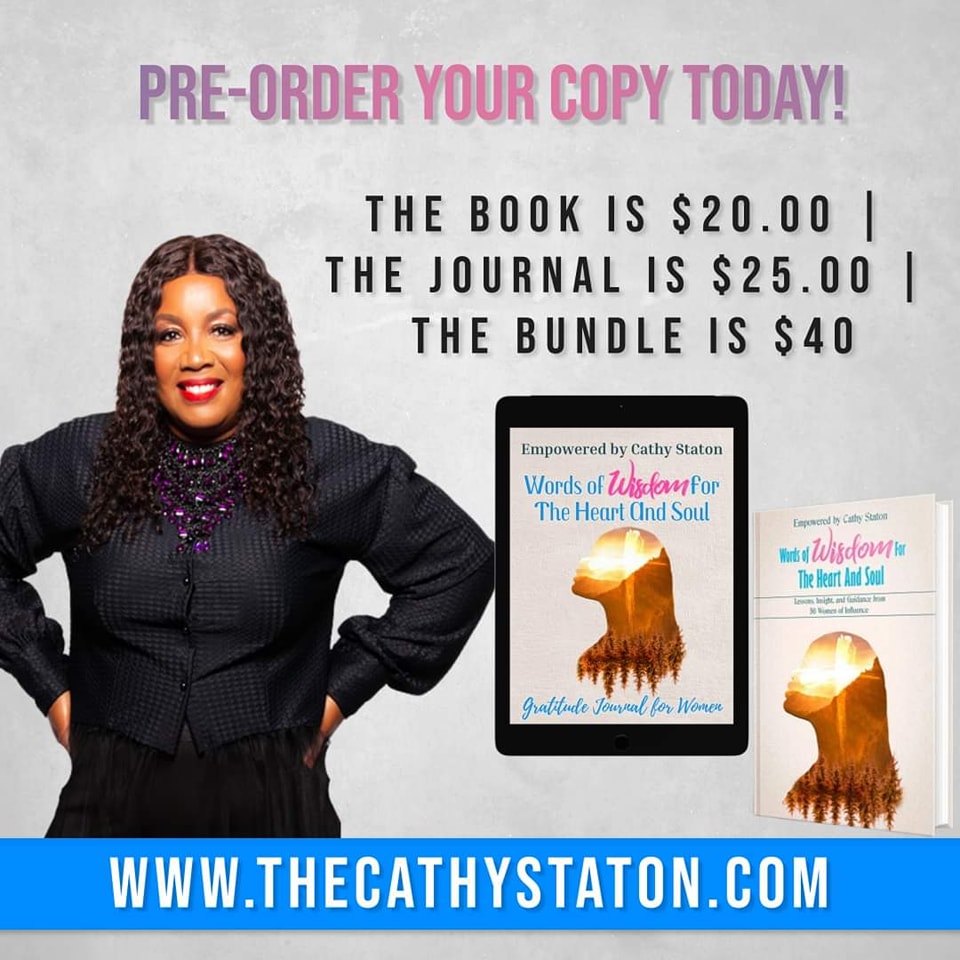 ---
Besides Words of Wisdom For The Heart And Soul: Lessons, Insight, And Guidance From 36 Women of Influence, Staton also authored or co-authored the following books:
Loves God Everything To Do With It, released in 2016
A Woman's Worth: The Struggles And Triumphs Of A Successful Mompreneur, released in 2017 (co-authored)
A Letter To My Abuser: Once A Victim, Forever Victorious, released in 2017 (co-authored)
Walk With Her: Wisdom for Her Teenage Journey, released in 2018 (co-authored)
Screams From The Church Pew, released in 2019
Courageous Enough To Launch: Stories & Strategies of Everyday Women Who Faced Their Fears To Launch & Grow Thriving Businesses, released in 2020 (co-authored)
Pray, Pursue, Persist! 12 Testimonies of women of Soar Through The Power of Prayer, released in 2020 (co-authored)
SurvivingHer: Finding Hope Beyond The Pain, released in 2020
SurvivingHer: Count It All Joy, released in 2021
Unleash Your Undeniable Impact: A Compilation of Messages To Inspire You To Maximize Your Impact In The World, released in 2021 (co-authored) and,
Forces of Change: Transformational Nonprofit Stories of Leaders Who Are Paving the Way For Others To Take Action, released in 2022
Girl, Don't Count Yourself Out: You Are Resilient, Tenacious & Faithful, another anthology of which Staton is apart, is currently in the works and is scheduled to be released sometime this year, she said.
Also, Staton announced these projects are forthcoming:
SurvivingHer: The Art Of Forgiveness, which will debut later this year, and Words of Wisdom For The Heart And Soul: Lessons, Insight, and Guidance From 50 Women of Influence (Volume 2), which is debut in 2023
As for her featured book, Staton said this anthology aligns with the purpose for which God has created her.
---
---
"One of my gifts is to empower women," Staton said. "I have been called to assist women with firing their fear, walk in their authentic selves, and share their stories. I think this book is a true testament of a powerful collaboration to give women voices and to show how powerful we are when we come together. Each phenomenal woman in this book is a powerhouse and has shared amazing words of women to touch lives globally."
Just as God has strategically commanded them to do all along.
---
DESTINY STEPS
---
For more information on Norfolk, Virginia Author/Businesswoman Cathy Staton, to inquire about her books, or to schedule her for a public appearance, a book signing, or speaking engagement, connect with her via Facebook and Instagram

@thefireyourfearcoach

. Send email to:

thefireyourfearcoach@gmail.com

.
---
​CONNECT WITH THIS AWARD-WINNING JOURNALIST FOR MEDIA EXPOSURE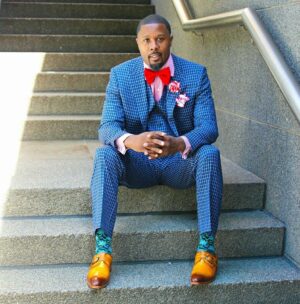 WHAT'S YOUR STORY? If you are an entrepreneur, business owner, producer, author, athlete, musician, barber, life coach, motivational speaker, cosmetologist, tax preparer, model, or pastor/minister who is seeking exposure and would like to share your story with an in-depth news feature, call Reporter Andre Johnson at 901-690-6587 or Facebook message him under "Andre T. Johnson" for details.
Andre Johnson is the award-winning Founder and Publisher for Making Headline News. A 2000 graduate of the University of Memphis School of Journalism and a former staff reporter of sports for the Memphis Commercial Appeal newspaper, Johnson covers the NBA Southwest Division from Dallas, Texas. To reach Johnson, send email to makingheadlinenews@gmail.com or to memphisgraduate@yahoo.com. Also, follow him on Twitter @AJ_Journalist or Instagram at @makingheadlinenews.
---
ADVERTISE WITH US