'WORDS OF WISDOM FOR THE HEART AND SOUL' MEDIA COVERAGE: New York native Dawne Horizons appears in a third Amazon bestselling anthology in span of two years
---
Finally, brothers and sisters, whatever is true, whatever is noble, whatever is right, whatever is pure, whatever is lovely, whatever is admirable, if anything is excellent or praiseworthy, think about such things. (Philippians 4:8 NIV)
---
BROADENING HER HORIZONS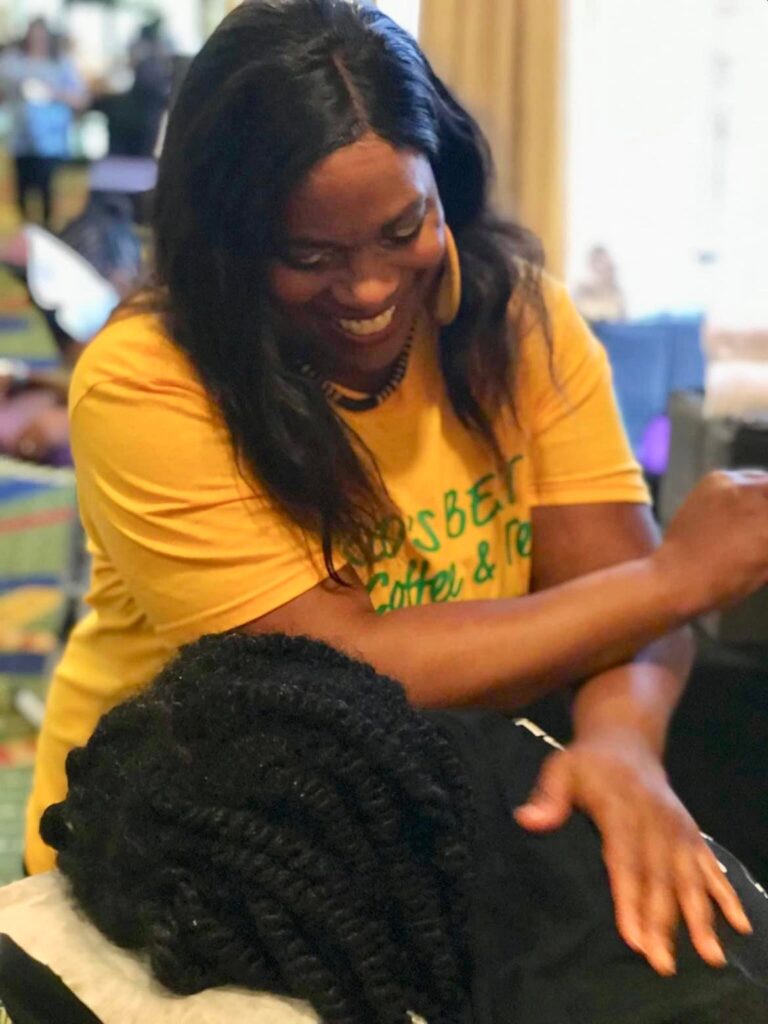 ON A MISSION — Dawne Horizons has gone to great lengths to express her truths — and awe-inspiring journey — as one of 36 devout women of faith to join forces and collectively assemble Words of Wisdom For The Heart And Soul: Lessons, Insight, And Guidance From 36 Women of Influence.
---
Dawne Horizons and the Lord have established a rather close-knit, life-enhancing bond, especially when she is in her proverbial war room that is her vehicle.
"I was driving one day and doing my car worship," Horizons, during an interview this week with Making Headline News, said, recalling the memorable developments that have ultimately given way to her latest authorship adventure. "I call it, 'When thoughts began to come to me about what God was doing for me and others I know.' I thought about how people get out of alignment with God because they want to get to the end goal and don't embrace the process to get there."
Because of whom she is and because of the divine calling on her life, Horizons' faith walk is such that she's destined to embrace the process by which God has created for her.
So much so that Horizons has gone to great lengths to express her truths — and awe-inspiring journey — as one of 36 devout women of faith to join forces and collectively assemble Words of Wisdom For The Heart And Soul: Lessons, Insight, And Guidance From 36 Women of Influence.
---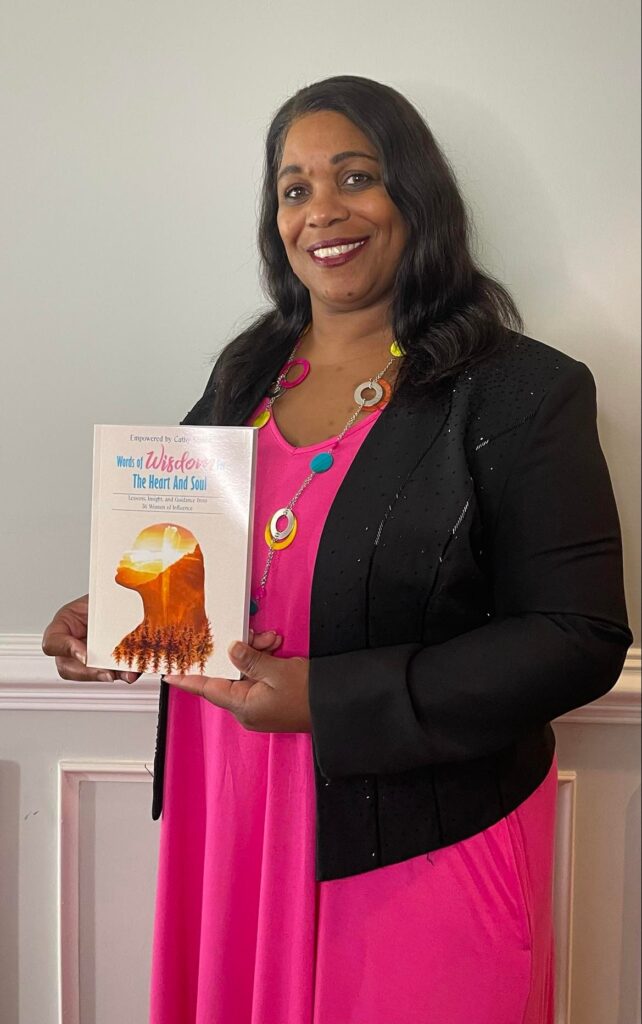 ---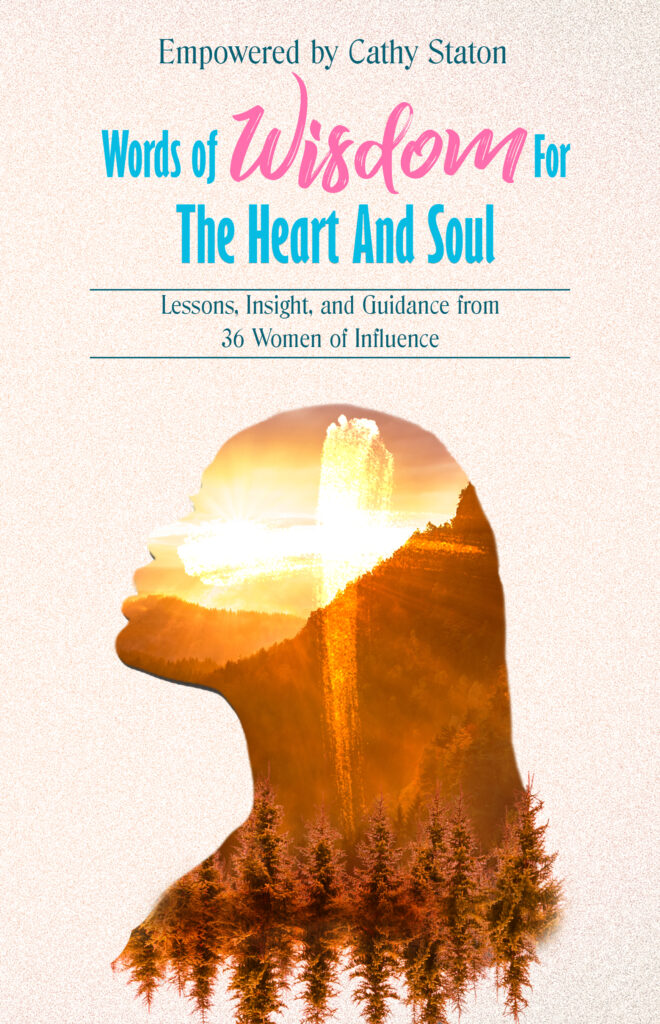 ---
A spiritually-empowering, life-altering book that has created a fervent buzz throughout various message boards and social media platforms, Staton's highly-anticipated anthology will officially debut in the coming weeks.
Also, Staton's anthology is accompanied by a Gratitude Journal For Women.
Horizons' third authorship assignment to date, the Dumfries, Virginia-based writer deemed it a foregone conclusion to join a collaborative book project that is comprised of three dozen of devout women of faith, many of whom have defied the toughest of odds.
---
NEED NATIONAL MEDIA EXPOSURE? CALL TODAY

:

901.690.6587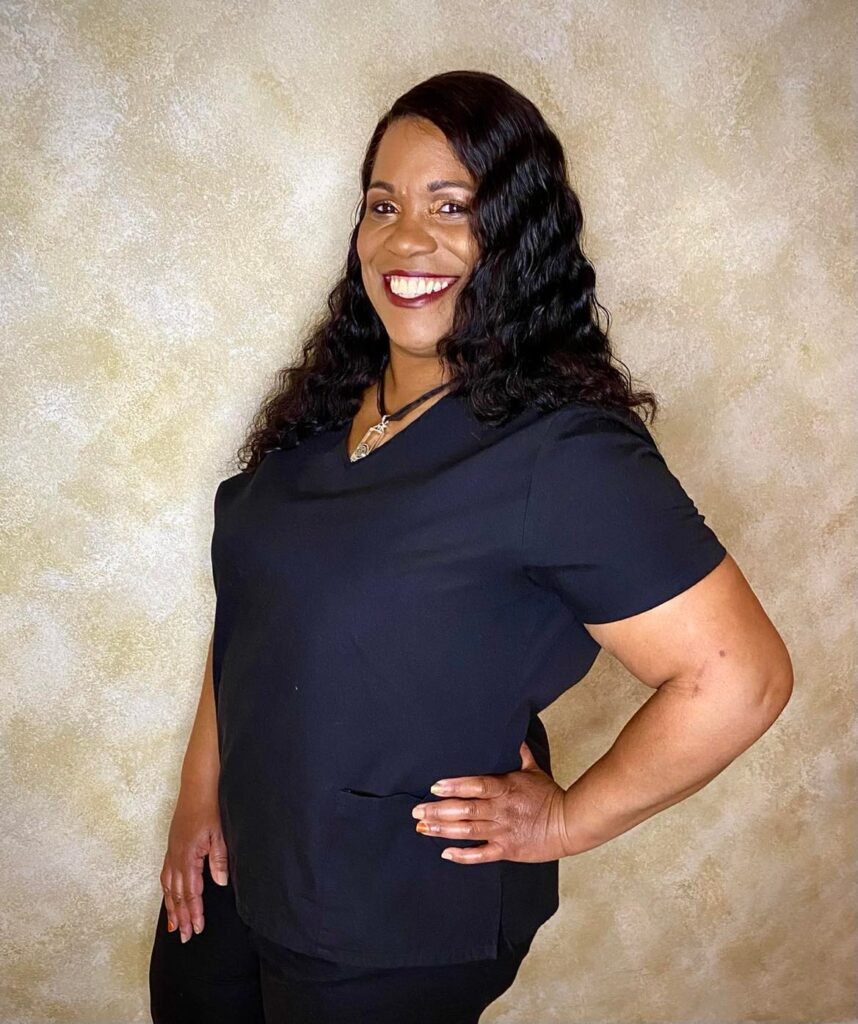 ---
"I chose to be a part of this book because I know that God has brought me a mighty long way and has instilled great wisdom in me through various trials and triumphs," Horizons told MHN. "Our character and relationship with God are developed during the process and should not be forfeit. So, I began to dictate notes to my phone as I was driving. When I parked, I read over my notes and thought what title should I give this? 'God Is In The Waiting' seemed (appropriate). Months later, when Cathy asked me to be a co-author, I knew that 'God Is In The Waiting' was the words of wisdom God wanted me to share.
"The visionary told me her vision this past Spring and offered me the opportunity to share my experiences and words of wisdom in this impactful and motivating anthology."
---
NEVER, EVER FORGET…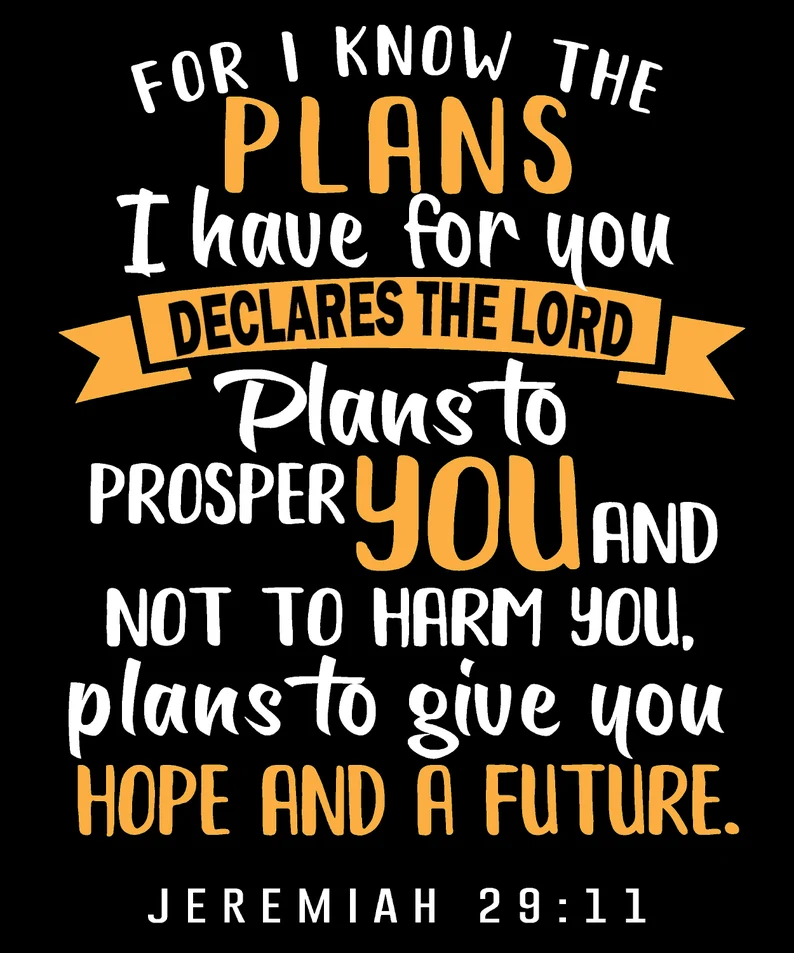 ---
Given the rash of favorable feedback, coupled with the early honors this anthology has garnered in such a brief timeframe, Horizons is grateful of the notion that she obeyed the Voice of God by collaborating with a solid, resourceful gallery of like-minded women whose works are indicative of just how much they are diligently on fire for God Almighty.
"(I've gotten) lots of 'congratulations' and people have given great reviews, publicly and personally, saying how empowered and encouraged they felt after reading the book," Horizons said. "Some of my friends and followers have expressed great gratitude for me sharing my insight and words of wisdom."
A progressive, thriving motivational speaker in her own right, Horizons witnessed her authorship debut unfold in 2020 when she became a co-author for The Ultimate Self-Healing Guide (Volume 2), an anthology that is orchestrated by Visionary Author Laura DiFranco.
---
HEARING FROM GOD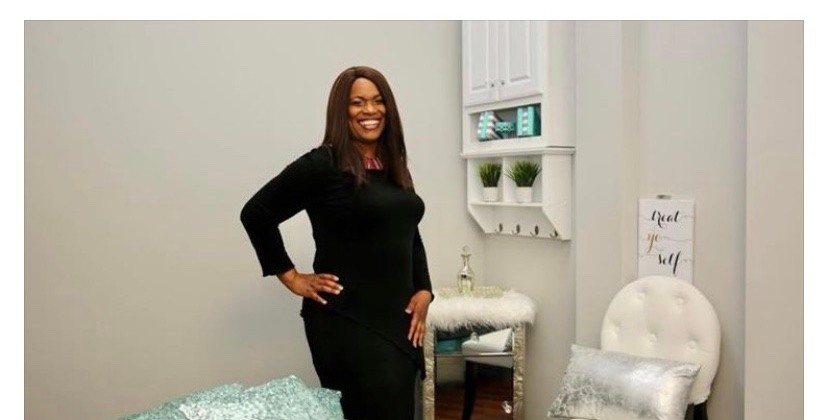 ---
The following year, Horizons joined the Volume 5 edition of DiFranco's The Ultimate Self-Healing Guide.
She's also been a contributing writer for a number of empowerment-based publications.
---
"God has called me to encourage, educate, and empower women, and to help them heal from trauma, whether physically, emotionally, or mentally," Horizons said. "My chapter and this book align perfectly with the purpose and calling God has on my life.
---
"The divine message I want the readers to understand is that God knows us inside and out," continued Horizons, alluding to Jeremiah 29:11. "He knows the end from the beginning, and He has purposed us for His will and pleasure. There is no good thing that He will withhold from us when we walk uprightly."
Horizons announced that she will be hosting what is known as an All White Jazz Brunch And Open Mic, during which she will engage in a book signing.
---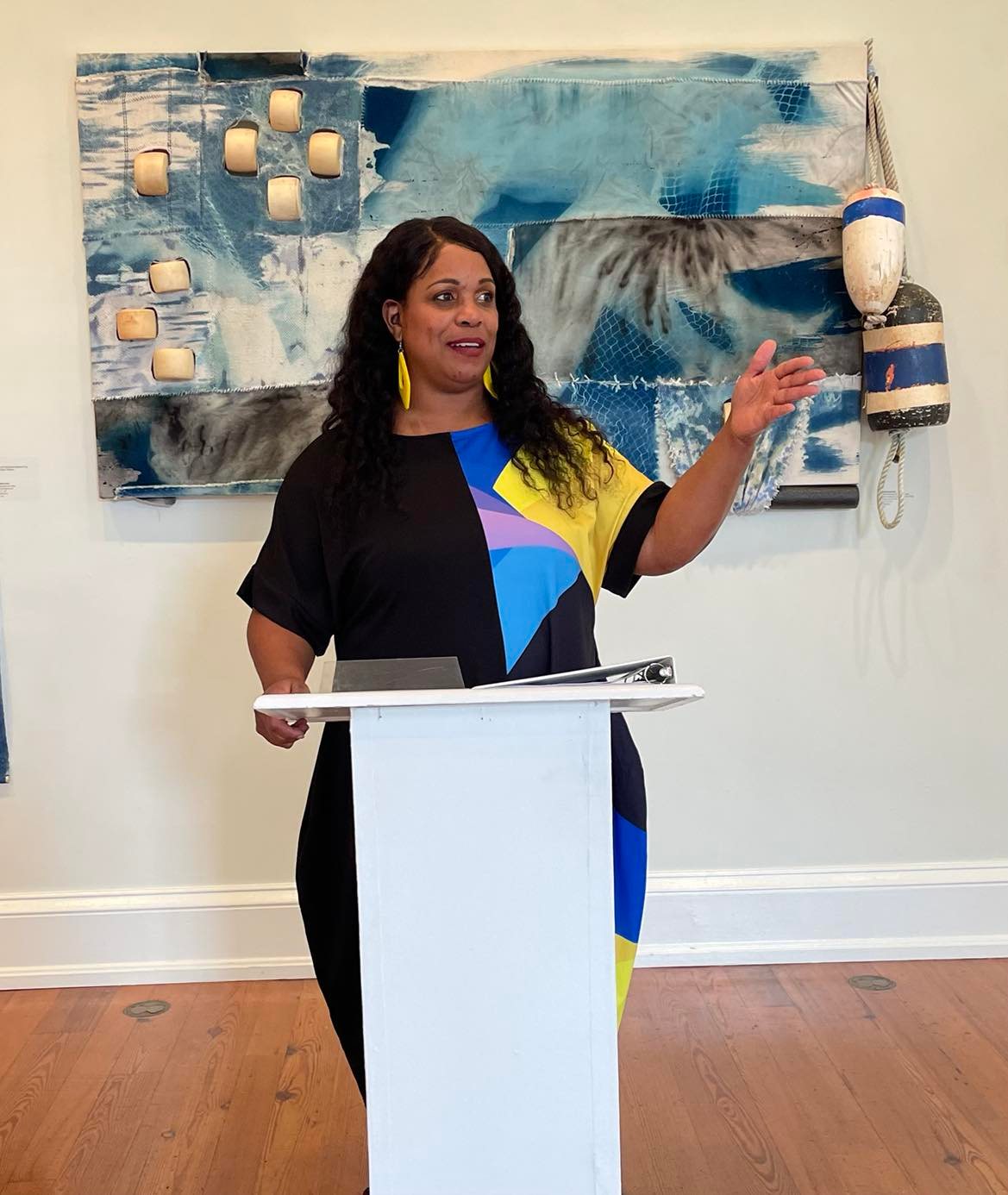 ---
This event will take place Sunday, August 28 from 3 to 7 p.m. at the Clearbrook Center of the Arts, located at 2230 Tacketts Mill Drive, Suite B, in Lake Ridge, Virginia.
Tickets can be purchased via Eventbrite at: https://allwhiteopenmic.eventbrite.com.
---
---
​CONNECT WITH THIS AWARD-WINNING JOURNALIST FOR MEDIA EXPOSURE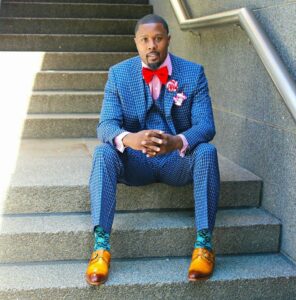 WHAT'S YOUR STORY? If you are an entrepreneur, business owner, producer, author, athlete, musician, barber, life coach, motivational speaker, cosmetologist, tax preparer, model, or pastor/minister who is seeking exposure and would like to share your story with an in-depth news feature, call Reporter Andre Johnson at 901-690-6587 or Facebook message him under "Andre T. Johnson" for details.
Andre Johnson is the award-winning Founder and Publisher for Making Headline News. A 2000 graduate of the University of Memphis School of Journalism and a former staff reporter of sports for the Memphis Commercial Appeal newspaper, Johnson covers the NBA Southwest Division from Dallas, Texas. To reach Johnson, send email to makingheadlinenews@gmail.com or to memphisgraduate@yahoo.com. Also, follow him on Twitter @AJ_Journalist or Instagram at @makingheadlinenews.
---
ADVERTISE WITH US