DALLAS WINS IN BIG APPLE: Dončić, Hardaway Jr. catch fire in pivotal third, Mavs capture lopsided win at New York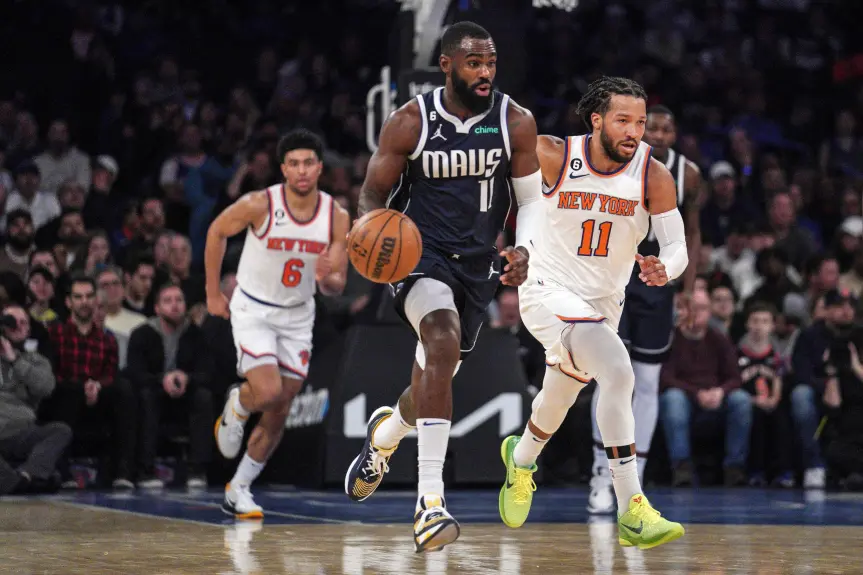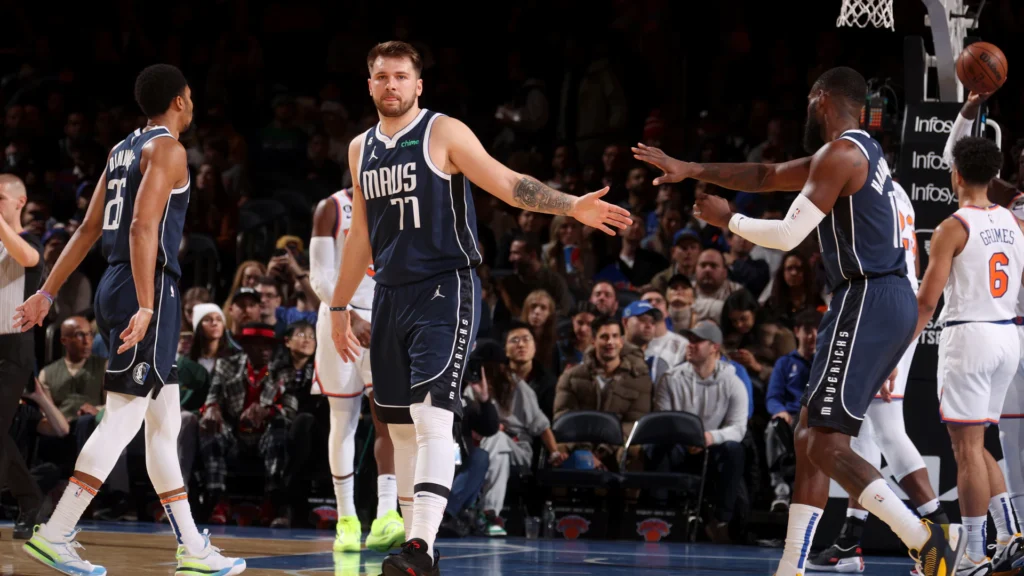 ---
The Mavericks shot 64 percent from the field in the third quarter, outscored the New York Knicks, 41-15, during that stretch on the strength of a 26-7 run, and coasted to a 121-100 win Saturday afternoon at Madison Square Garden.
Mavericks' superstar Luka Dončić — the NBA's leading scorer at 33.4 points per game — scored 19 of his game-high 30 points in the pivotal third and Tim Hardaway Jr. registered 17 of his 28 points in the frame, which enabled Dallas to put the game out of reach and snap a six-game road losing streak.
Prior to Saturday's triumph, the Mavericks' last win away from the American Airlines Center came in a 129-125 overtime win at Brooklyn on October 27.
Clearly, the Mavericks (11-11), who erased a 15-point deficit in Saturday's outing and reached the .500 mark, were in dire need of a win, given last year's Western Conference runners-up currently sit in ninth place in the conference standings.
In seizing just its second road win in 10 tries on the season, Dallas got it done on a day in which Dončić and Hardaway (a former Knick who played in New York from 2013-2015) collectively went on a tear in the third — they combined for 36 of the team's 41 points in the period — to help give the Mavericks a commanding 93-74 lead heading into the fourth.
Dončić and Hardaway sat out the game's final 12 minutes as the Mavericks' margin increased to as many as 32 against former Dallas and current Knick guard Jalen Brunson.
Brunson, who spent the previous four seasons with the Mavericks before signing a four-year, $104 million contract with New York in June, struggled against his former team, finishing with 13 points in 27 minutes, eight below his season average.
---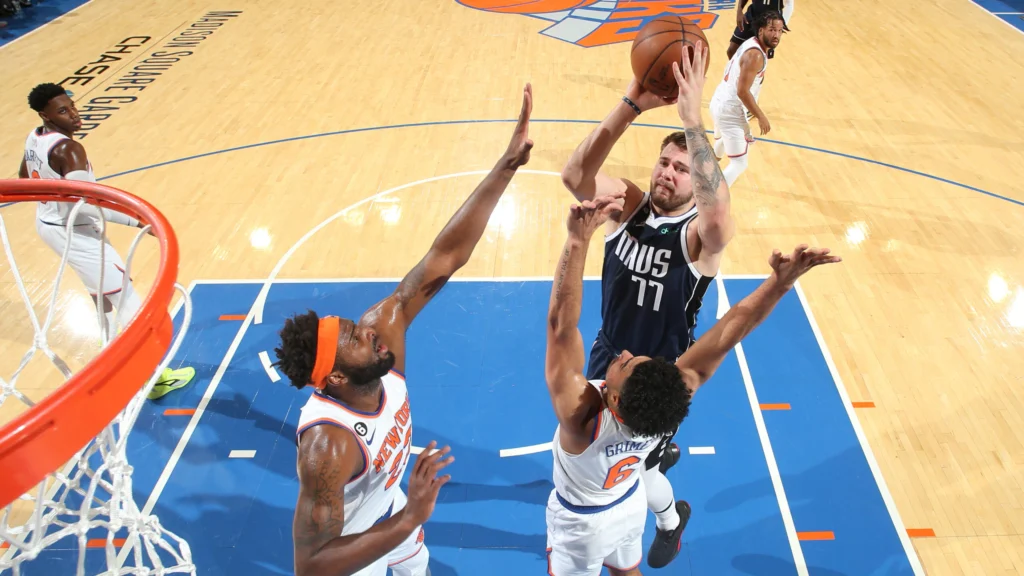 ---
Dallas, meanwhile, had five players to score in double figures, including two off the bench. Besides Dončić and Hardaway, Spencer Dinwiddie was the only other starter to score in double figures with 17 points on 6-of-16 shooting in 30-plus minutes for Dallas, which only played two starters in the fourth quarter (Dinwiddie and Dwight Powell).
Julius Randle scored a team-best 24 points on 8-of-15 shooting and, like Brunson, RJ Barrett managed 13 points for New York, which was dealt its second consecutive loss.
Immanuel Quickley was the lone reserve to score in double figures for the Knicks with 23 points on 7-of-11 field goals in 29 minutes for New York, which faces Dallas in a rematch December 27 at the AAC. — Andre Johnson
---