DALLAS — Is Tyresha Wright the detox water industry's best kept secret?
Given the constant buzz Wright has created — courtesy of her organic detox water products — throughout Dallas/Fort Worth's massive Metroplex, it's safe to assume the sky's undoubtedly is the limit for this thriving, progressive entrepreneur, who is the owner of Wright's Organic Detox Water.
---
A DETOX GAME CHANGER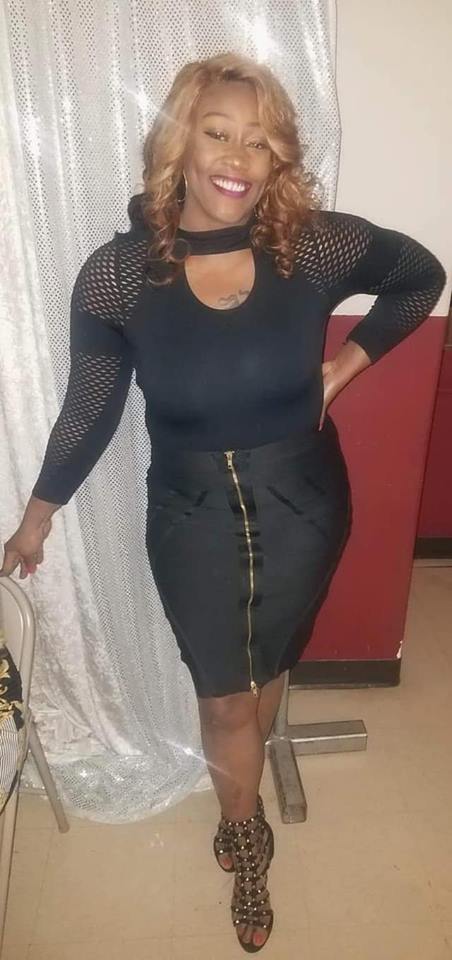 A business that has enjoyed a considerable amount of growth since its inception a little more than a year ago, Wright's Organic Detox Water has become a fixture, in large part because of its naturally infused flavored water with organic fruits, vegetables, and herbs, all of which assist to purify, replenish, and hydrate organs in the body.
Interestingly, as Wright — who's widely known as "Ty" — told Making Headline News this week, her organic detox water is especially resourceful, considering her products help rid the body of harmful toxins, which increases the overall nutritional and health benefits, all the while consumers enjoy refreshing, infused H20, she said.
A Provider Relations Analyst for a local  healthcare company, Wright, 39, said her fervent desire to delve off into entrepreneurship surfaced largely because of her single parent household status.
---
"Being a single mother of three, I endured many of financial hardships when it came to providing for my children. I always wanted to be an entrepreneur of a successful business that would bring financial stability for my family. In addition, I've always had a passion to help others and Wright's Organic Detox Water has paved the way so I could do just that."

— Dallas Entrepreneur Ty Wright 
---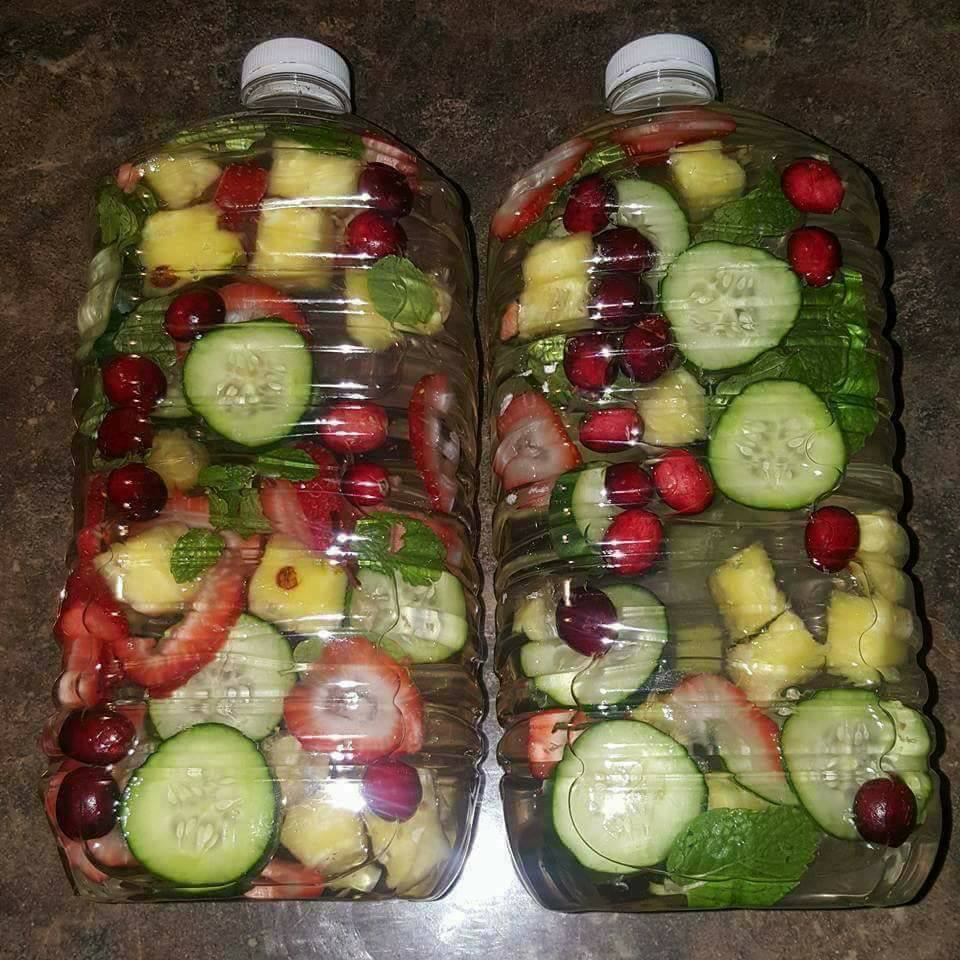 Much to her delight, Wright's passion for helping others achieve their strategic health and wellness goals and objectives has not only given way to some much-needed financial stability but, to her credit, her delectable products have created a huge buzz in the state where residents have become accustomed to doing things big.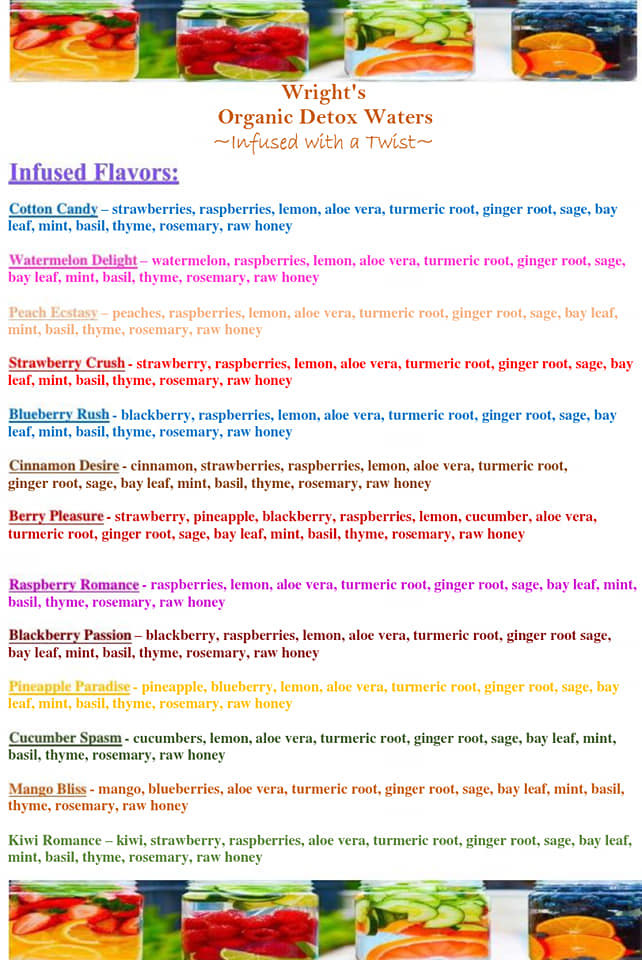 "I'm able to help others who have or had the same struggles I had when it came to consuming water," said Wright, adding in a jokingly way that for years, she didn't particularly like drinking water. "Knowing that I'm able to help others with their overall health is a blessing."
Since the startup of Wright's Organic Detox Water, the general consensus amongst consumers is that, well, perhaps Wright is steadily making a strong case that she's the detox water industry's best kept secret.
"The feedback I've received since I started my business has been nothing but positive, encouraging, thankfulness, and continued support," Wright said. "It truly has been a blessing for me and a blessing to others."
---
DID YOU KNOW…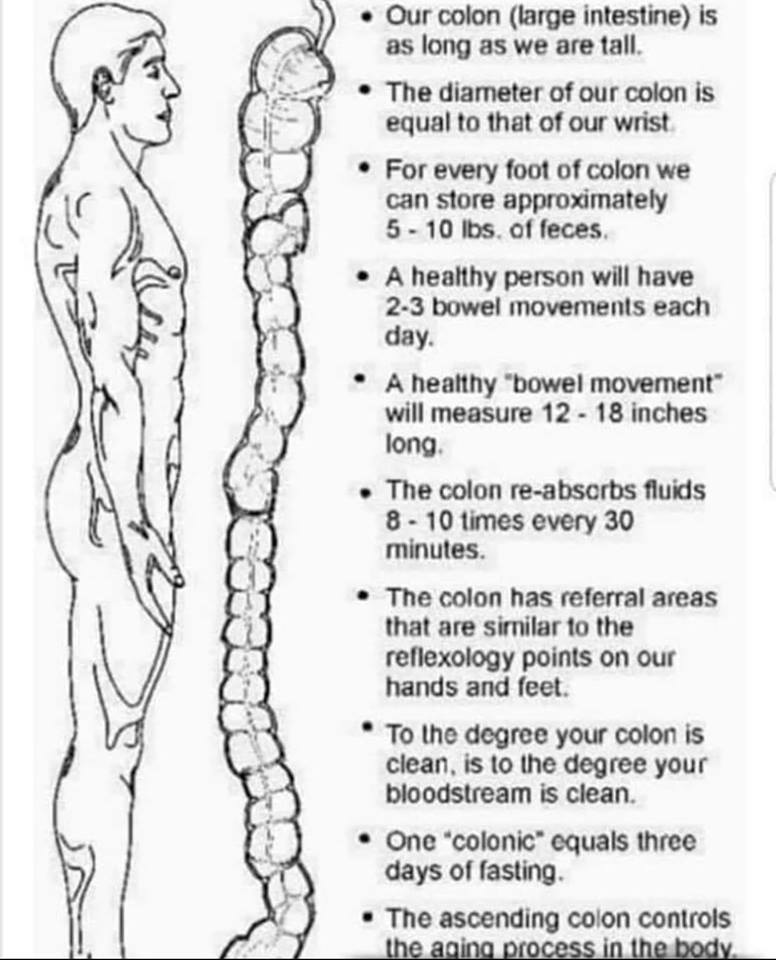 And, if things hold up for this solid, innovative businesswoman whose best entrepreneurship days seem well ahead of her then, in all likelihood, her strategic goals and ambitions for 2019 and beyond will surely come full circle.
That is, Wright is working diligently on ensuring that her booming business attracts more of a national presence.
"I pray in 2019, I will be able to accommodate all 50 states," Wright said without hesitation. "My mission is to help others with water consumption, who struggle daily. Water is something we need every day. When refuse to consume it, our health will eventually spiral downwards, leading to unbearable health issues that we all want to prevent. I know I do."
Amongst the reasons Wright has developed a passion for convincing consumers to buy into organic detox water is that our body is constantly working to dispel toxins and unwanted matter from its various systems, according to a report on the importance of detoxifying the body at https://www.foodmatters.com.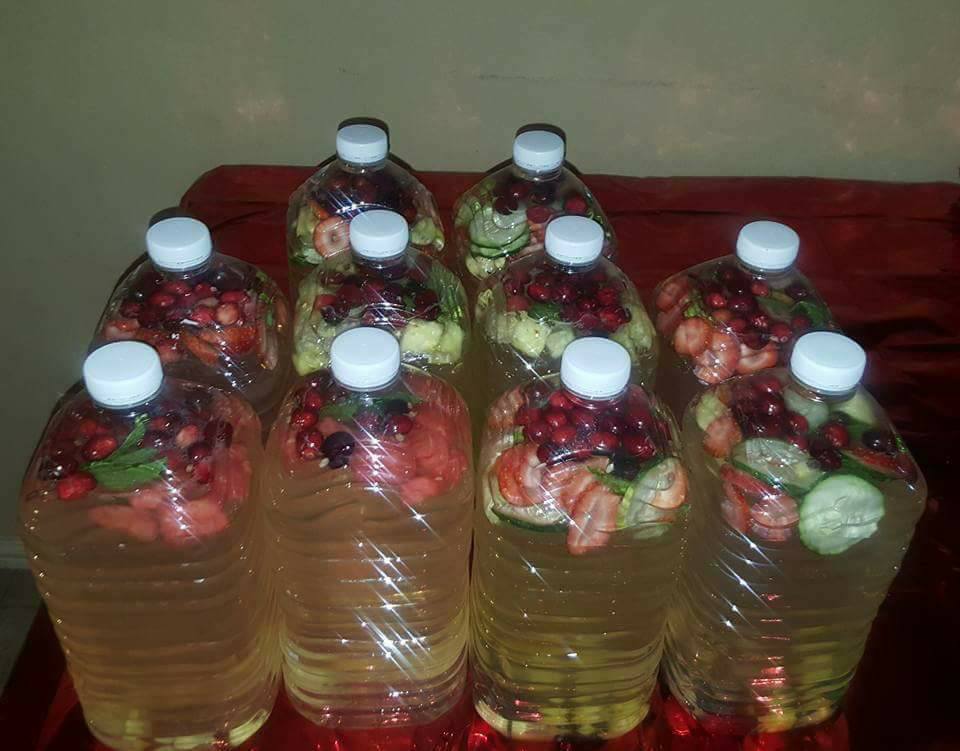 "Over time, the body gets run down from unhealthy food choices, alcohol, caffeine, drugs, stress, and environmental toxins that are a part of modern day life. No matter how healthy your diet or lifestyle may be, external factors still require us to give the body a chance to recharge and dispel anything that may be holding us back from experiencing superior health and long lasting vitality.
"When our vital organs are placed under too much pressure and unable to work efficiently, this is when illness and disease can appear," according to the https://www.foodmatters.com report. "Taking time to cleanse the body and nurture these vital organs goes a long way in prevention, and also has immediate effects — greater energy, clearer skin, better digestion, mental clarity, and so much more."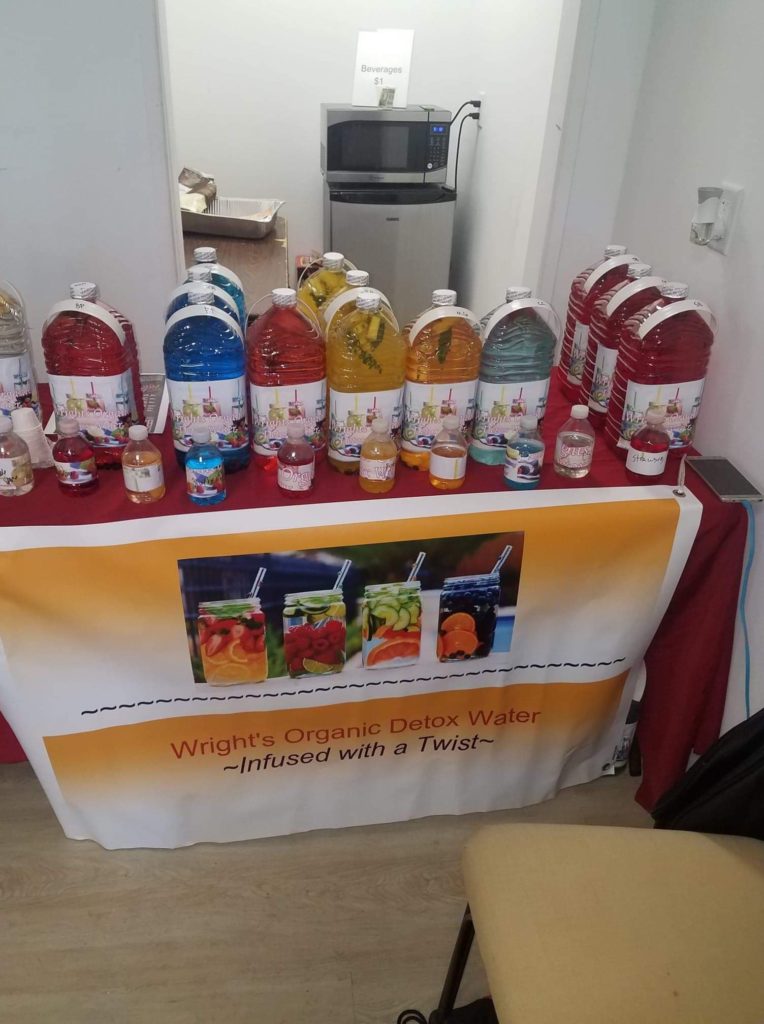 For what it's worth, these are just a few notable factors Wright will likely address in the coming days when she host a presentation with a division of the Dallas Independent School District (or DISD), during which she will share pertinent information about her organic detox water products.
"I love seeing the success of others, and I'm a firm believer of if you set your mind on something, the heart will soon follow," Wright said. "Pray about it and allow God to make a way."
For this devoted single mother of three, amongst the things of which she's grateful is that God has surely moved on her behalf, particularly since the inception of her business.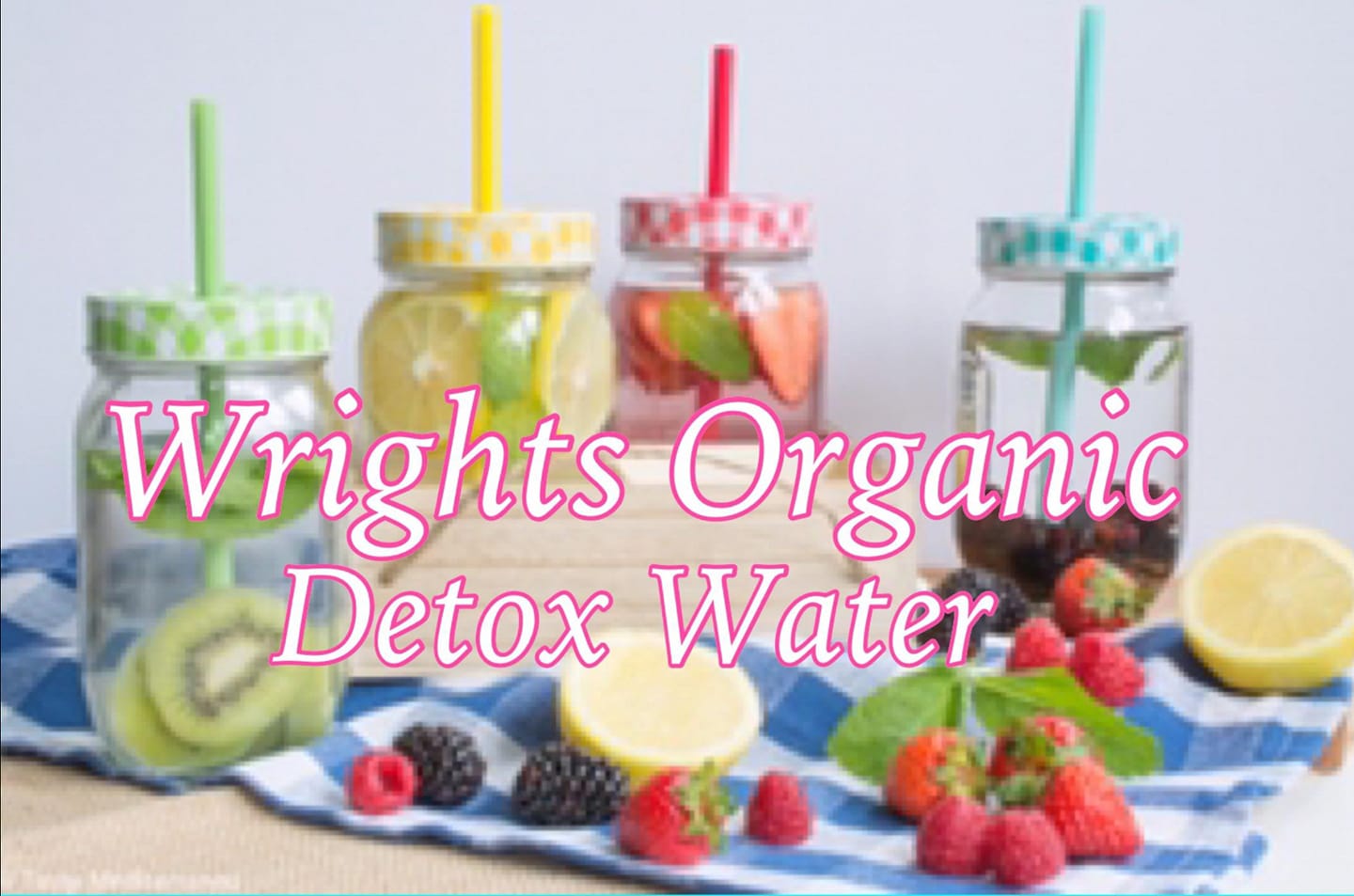 "Nothing comes easy," said Wright, "but if you want something (badly enough), then it's up to you to go get it. Never allow others to say what is impossible, because with faith and God, any and all things are possible."
Appropriately and well stated by this thriving Texas businesswoman, one who's steadily making a strong case that she's the detox water industry's best kept secret.
---
For more information about Dallas/Fort Worth-area Businesswoman Tyresha "Ty" Wright of Wright's Organic Detox Water or to place orders, call 469.733.2399. Also, connect with her via facebook https://www.facebook.com/WrightsOrganicDetoxWater/.
---
CONNECT WITH THIS AWARD-WINNING JOURNALIST FOR MEDIA EXPOSURE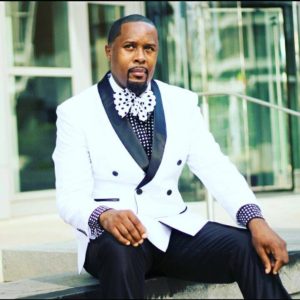 EDITOR'S NOTE: If you are an entrepreneur, business owner, producer, author, athlete, musician, barber, life coach, motivational speaker, cosmetologist, tax preparer, model, or pastor/minister who is seeking exposure and would like to share your story with an in-depth news feature, call Reporter Andre Johnson at 901-690-6587 or Facebook message him under "Andre T. Johnson" for details.
Andre Johnson is the award-winning Founder and Publisher for Making Headline News. A 2000 graduate of the University of Memphis School of Journalism and a former staff reporter of sports for the Memphis Commercial Appeal newspaper, Johnson covers the NBA Southwest Division from Dallas, Texas. To reach Johnson, send email to andre@makingheadlinenews.com or to memphisgraduate@yahoo.com. Also, follow him on Twitter @AJ_Journalist.