Collierville Middle Schooler Scottie Fondtaine Alexander, Jr. making his presence felt as an artist and athlete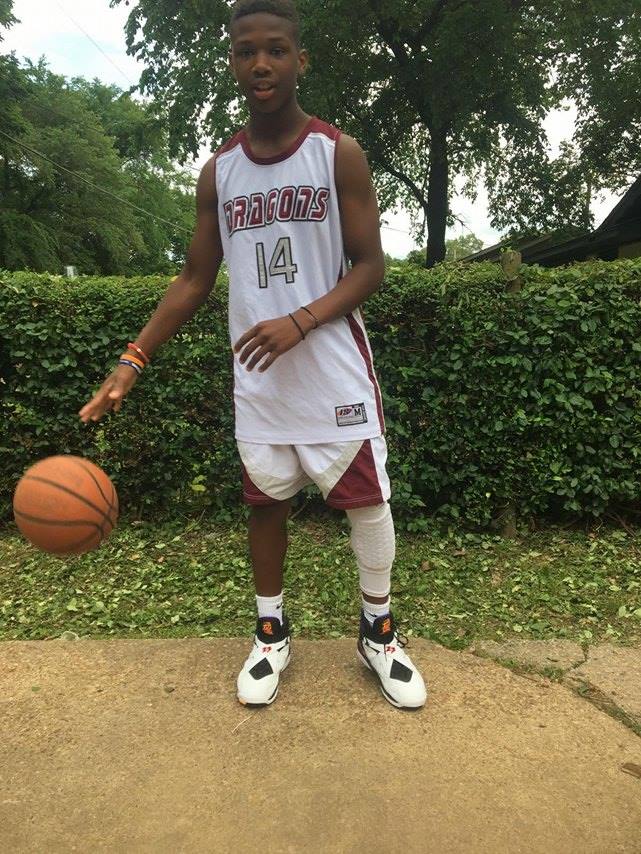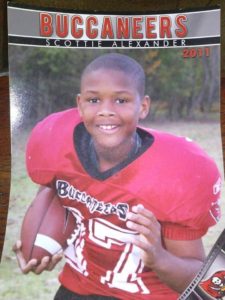 Scottie Fondtaine Alexander, Jr. is only 13 years old.
Talk about a busy body.
One minute, for instance, he's making his presence felt as an amateur athlete.
"Yes, I have been playing sports ever since I was five years old," Alexander, Jr. told Making Headline News during a recent interview. "I started out playing peewee football and baseball. Currently, my main two sports are basketball and football."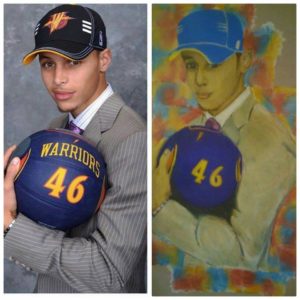 The next minute, this multi-talented young lad is fielding an assortment of rave reviews as an aspiring artist, assembling portraits of everything — and everyone — from Golden State Warriors two-time Most Valuable Player Stephen Curry to New York Giants All-Pro wide receiver Odell Beckham.
"What I like most about being an artist is the creativity," Alexander, Jr. explained. "Everything can be art if you put your mind to it, and it kind of just let your imagination run wild."
Given the immense strides Alexander, Jr., a 13-year-old Collierville Middle School student, has made in recent years, no one seems more thrilled and appreciative of his slew of skills than his mother, Connie Vanessa Pipkin.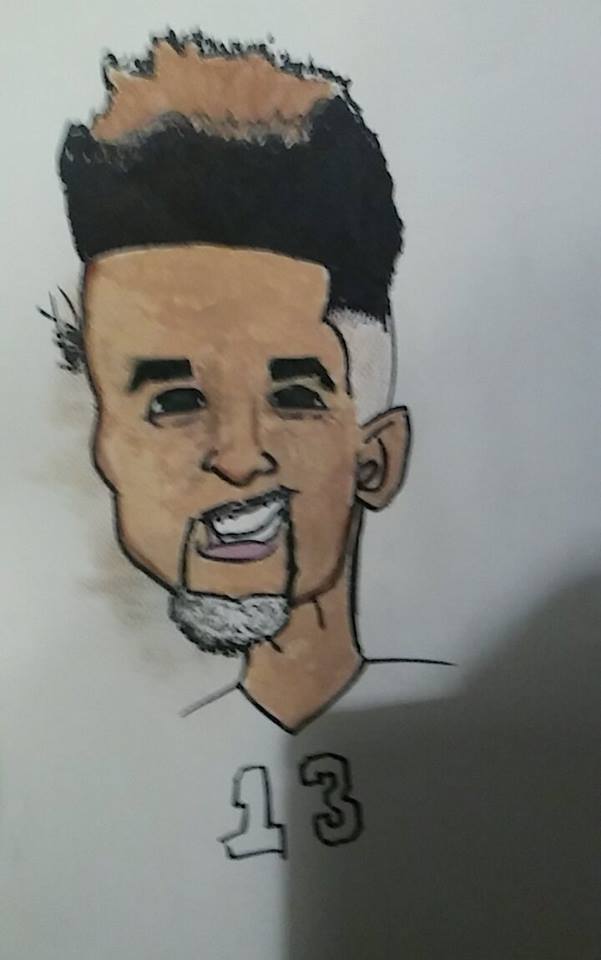 In fact, when it comes to her son, he's undoubtedly is a subject about which Pipkin can discuss all day.
All day, every day, mind you.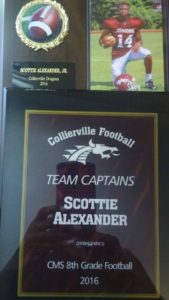 "I gave birth to this wonderful, inspiring, eight-pound, four-ounce baby boy on March 8, 2003," Pipkin said. "He's the baby out of my three. He has two wonderful supporting sisters (Shaericka Lindsey and Dwanna Jackson). I can truly say I'm proud of this kid. In spite of all the things that are going on with the world today — especially our young men — I have always preached to my kids to be leaders and not followers. I can say he has listened to me."
Not only that, it what has become a Shelby-Metro area that has been mired by crime and a downtrodden economic landscape in recent years, Pipkin is especially pleased that her son has gone to great lengths to stay productive in and out of the classroom, thus remain obedient and steer clear of wrong association.
"He stays away from trouble and my prayer is for God to be a fence around him every day," Pipkin said. "He's very talented. He's an athlete."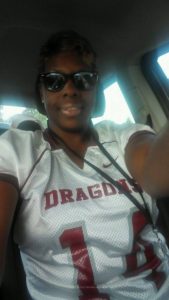 And, according to his mother — who obviously has earned the right to brag — "he can sing."
Which, after all, begs the question: If there anything Alexander, Jr. — who's nine months removed from having entered the world as a teenager — can't do?
Perhaps arguably his favorite teacher, longtime educator Marci Wheeler, can provide a notable response to such an inquiry.
Wheeler has taught Alexander art for the past three years and was amongst the few individuals who sensed two years ago that this kid was blossoming into a true talent even when he wasn't suiting up to engage in competitive sports.
"I encouraged him to try out for our Enriched Art program and I've continued to have the privilege of teaching him the remainder of his middle school years," Wheeler explained. "Since being in the enriched class, Scottie's talent has flourished. At first, I could tell he didn't think he was good enough to be in this class, but then as his peers began to see his work and he saw theirs, he quickly realized this was a great fit."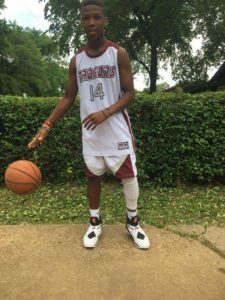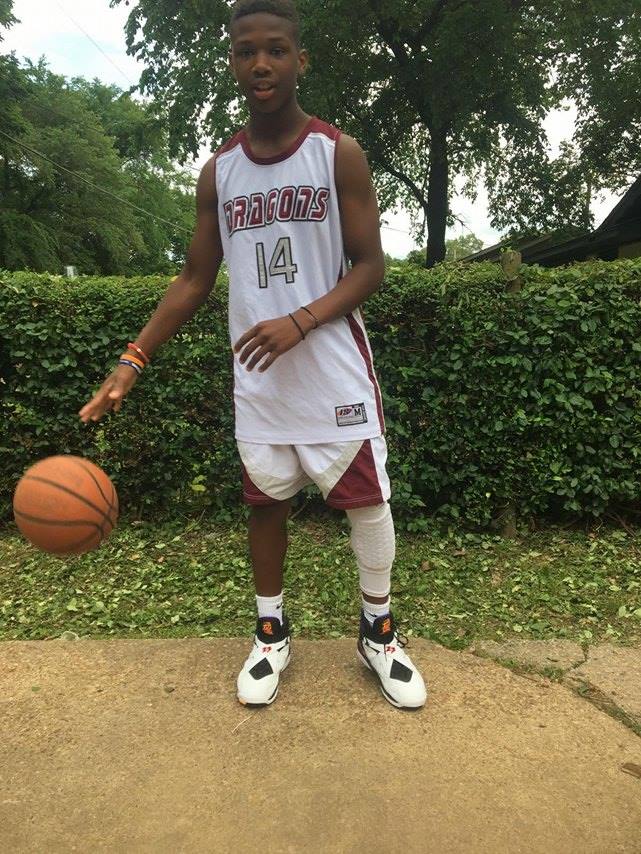 So much, in fact, that Alexander, Jr. began to emerge as a more diverse artist, of sorts.
"Scottie's abilities range from photography, to drawing, and even painting," Wheeler said. "During his seventh grade year, Scottie's perspective photograph of the school made the cover of the Collierville Middle School agenda book for the 2016-17 school year.  His seventh and eighth grade paintings were also featured and sold in the CMS Art Auction for 2015 and 2016."
In addition, Wheeler said Scottie is currently finishing a self-portrait she plans to enter into the Scholastics Art Competition next week, an event during which art students ranging in grades 7 through 12 will compete nationally.
"I'm looking forward to seeing the finished product as this has been his best (accomplishment) yet," Wheeler said.
With his continuous success comes the customary critics, something about which his older sister has become quite familiar.
"I am always on Scottie about his grades and making sure he always remembers to follow his dreams," Lindsey said. "I tell him all the time that the sky is the limit and to be himself and to never be a follower. He always says how he wants this car and that car or this type of house or that one, and I'm always there to remind him that as long as he stays focused, he can have those things."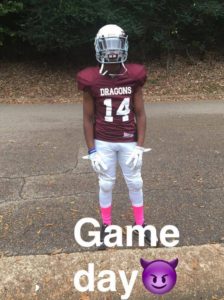 In the meantime, with so much education ahead of him, amongst the things about which Alexander, Jr. realizes is now is not the time to become relaxed, especially for a talented youngster who's clinging to lofty ambitions.
"One day I plan to be a designer for a company or maybe even become a professional tattoo artist in my spare time," Alexander, Jr. said.
Talk about a busy body.
---
---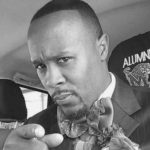 EDITOR'S NOTE: If you are an entrepreneur, business owner, producer, author, musician, barber, life coach, motivational speaker, cosmetologist, tax preparer, model, athlete, or pastor/minister who is seeking exposure and would like to share your story with an in-depth news feature, call Reporter Andre Johnson at 901-690-6587 or Facebook message him under "Andre T. Johnson" for details.
Andre Johnson is founder and publisher for Making Headline News. A 2000 graduate of the University of Memphis School of Journalism, Johnson covers the NBA Southwest Division from Dallas, Texas. To reach Johnson, send an email to memphisgraduate@yahoo.com. Also, follow him on Twitter @AJ_Journalist.