South Gibson County guard Ladarian McCurrie expected to graduate with honors, now auditioning for an elusive athletic scholarship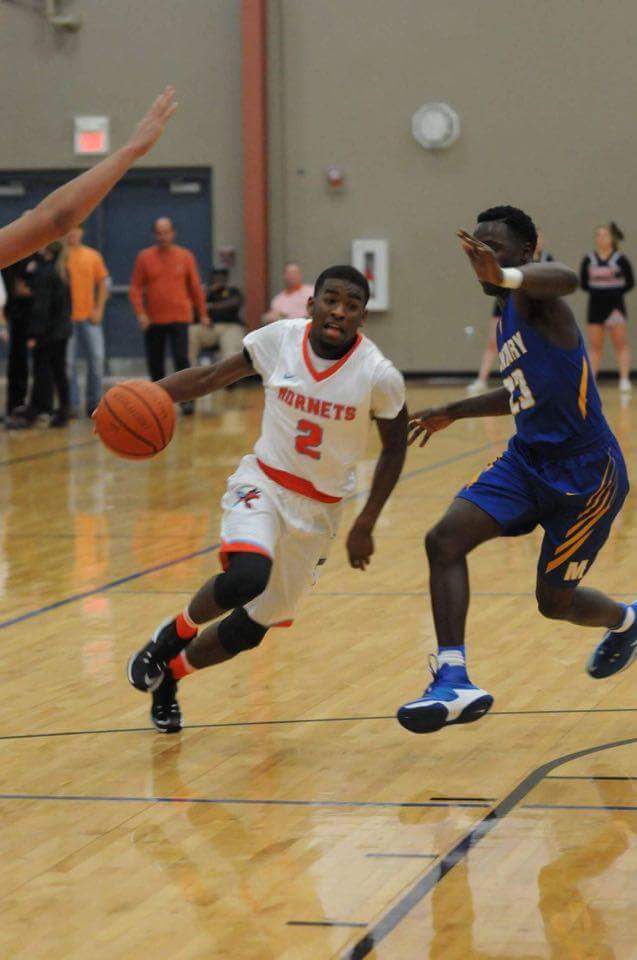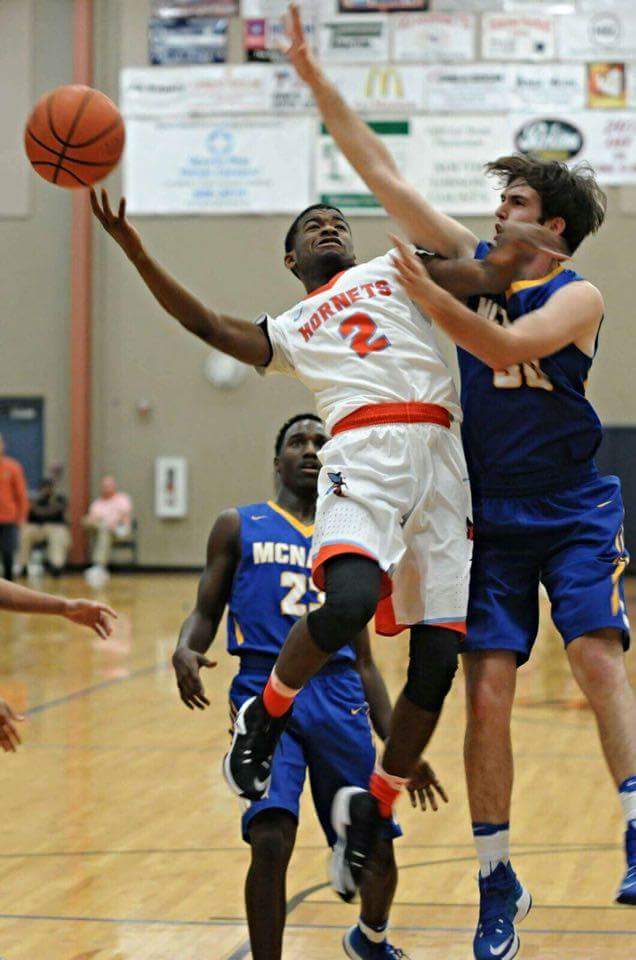 MEDINA, Tenn. — One thing about Ladarian McCurrie is that no one has to remind him of his role as a member of the South Gibson County High basketball team.
For McCurrie, his role for the Hornets of Medina, Tennessee is one about which he takes seriously and with great pride and dignity, considering coach Eric Hampton and his staff mostly look to him as being the floor general, or sorts.
"My role as the point guard is to drive the ball to the goal where I can either take the shot or pass it to either of the other shooting guards," McCurrie told Making Headline News earlier this week. I am a team player, so I mostly pass the ball to the open guard to generate the three."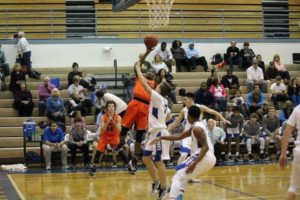 To his credit, McCurrie, a 17-year-old senior for a South Gibson team that played at arch rival Bolivar Central Friday night, his primary responsibilities have been that primarily of a combo guard, meaning this slim, speedy 5-foot-9, 150-pounder is expected, by all accounts, to display significant roles both as a scorer and floor facilitator.
Most importantly, in what undoubtedly is a pivotal stretch in his final prep season, amongst the things about which McCurrie is aiming is doing the necessary things that will ultimately give way to his being afforded the golden opportunity of playing basketball at the collegiate level.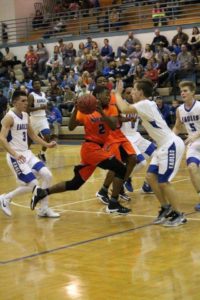 While he has yet to field any official scholarships offers, it is a foregone conclusion the future for McCurrie looks extremely favorable, in large part because with a cumulative grade point average of 3.8, he is on pace to graduate in the top five percent of his class.
In essence, what that means essentially is that even if he finishes the academic year without signing a National Letter of Intent, the possibility exists that not only will McCurrie almost certainly be offered an academic scholarship, but he will likely be afforded the chance to join a college hoops program as walk-on.
Either way, a free education appears inevitable at this point for a kid who boasts lofty aspirations of putting his athletic skills on display.
"They will be inheriting a competitor, an encourager, and a player that is driven by ambition," said McCurrie, when asked what type of player would college coaches inherit if he's granted his long-awaited opportunity.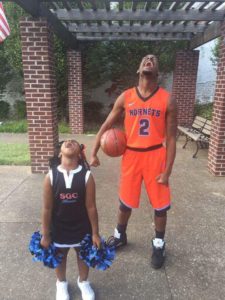 As McCurrie tells it, while playing major prep basketball in a relatively small town reduced his ability to acquire the proper exposure, he strongly believes he boasts the skills, mechanics, and assertiveness to handle the hustle and bustle that college athletics create.
"Sometimes, newspaper articles do not capture the whole story," McCurrie said. "Oftentimes, the newspaper does not detail that I contribute nearly seven rebounds, five steals, and nearly 10-to-15 assists a game, or how I give my teammates confidence while I'm on the court or on the bench."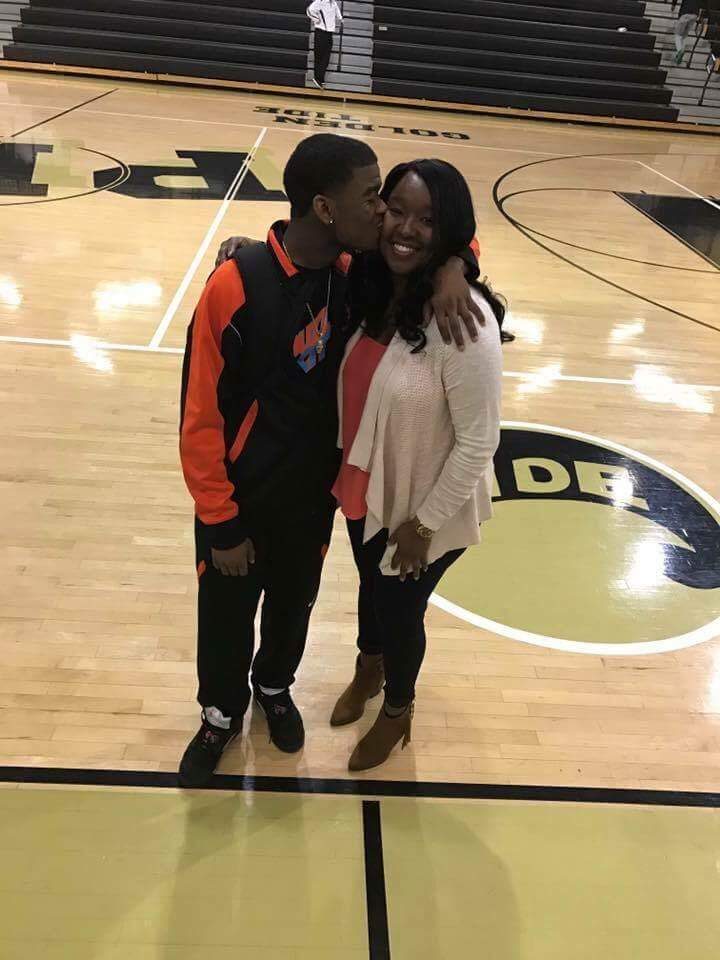 All of which explains why McCurrie is destined to possess what he describes as a fair chance, one that would enable him to appropriately audition for a college hoops scholarship.
"Playing college ball is a dream for me because I am coachable," McCurrie said. "I am willing to take risks. I am willing to put in the time, effort, and work to prove that I am ready to compete on the collegiate level. I am realistic about my ability and skills, and I know that there is plenty of work for me do, because growth on or off the court is a continuous process. But I am hopeful, prayerful, and faithful. I'm just looking for the opportunity to help a team."
Something about which he's done time and again throughout his notable high school career.
---
---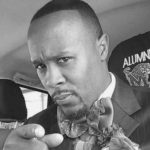 EDITOR'S NOTE: If you have a child or team that is seeking exposure and would like to share your story with an in-depth news feature, call Reporter Andre Johnson at 901-690-6587 or Facebook message him under "Andre T. Johnson" for details.
Andre Johnson is founder and publisher for Making Headline News. A 2000 graduate of the University of Memphis School of Journalism, Johnson covers the NBA Southwest Division from Dallas, Texas. To reach Johnson, send email to memphisgraduate@yahoo.com. Also, follow him on Twitter @AJ_Journalist.