Is Memphis businesswoman Kim Claxton the tax preparation industry's best kept secret in the Tri-State area?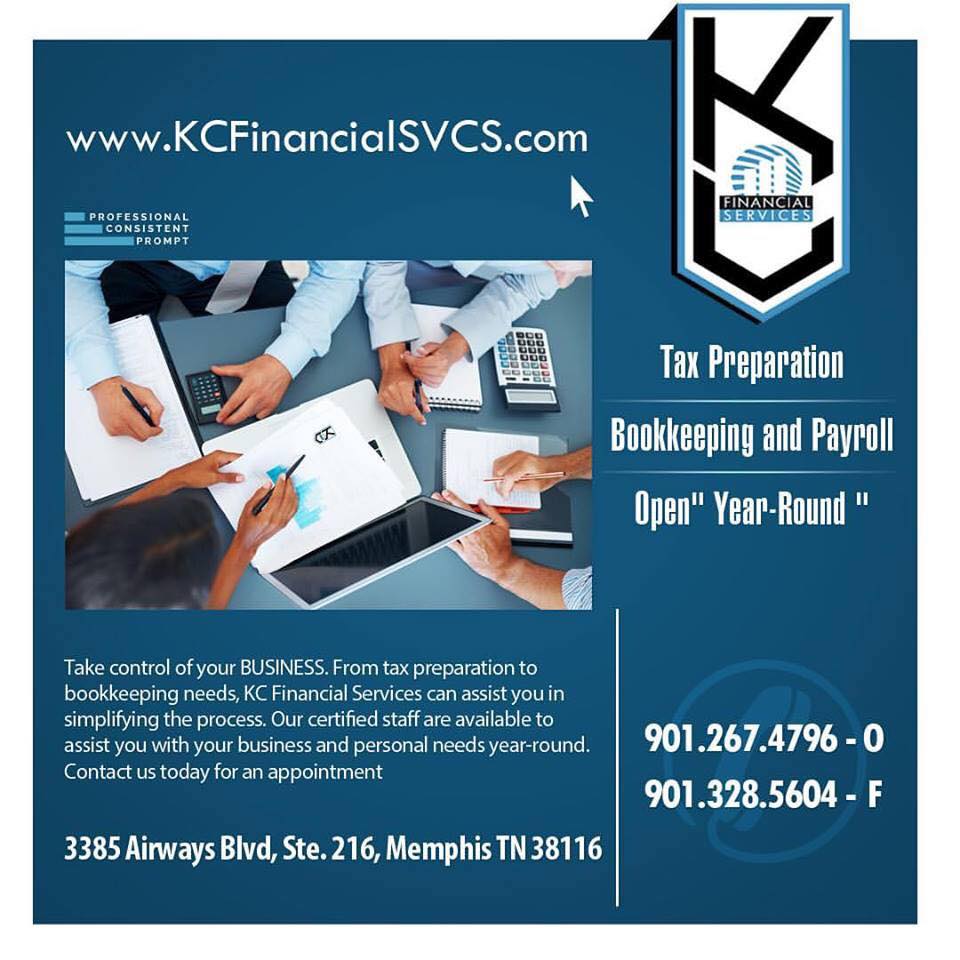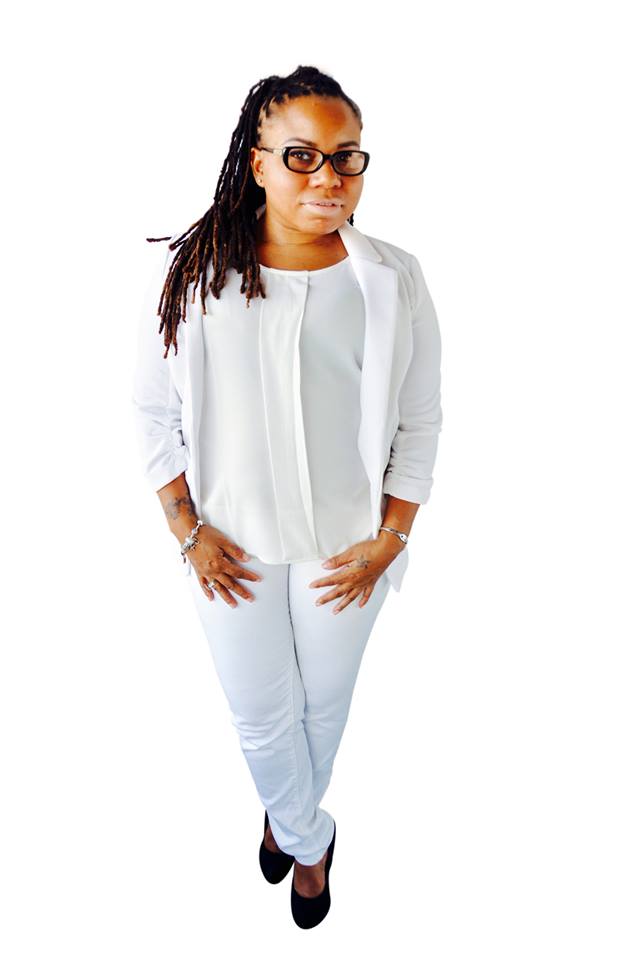 Just recently, Mid-South-based businesswoman Kim Claxton was asked what was her inspiration for delving off into the tax preparation industry.
Like many successful entrepreneurs, it wasn't actually her primary area of emphasis.
"Tax preparation was not in my initial plans," Claxton told longtime journalist Andre Johnson during an exclusive interview. "I have always loved math. That's one thing my dad always said… 'Take plenty of math courses.' So I listened.  And here I am."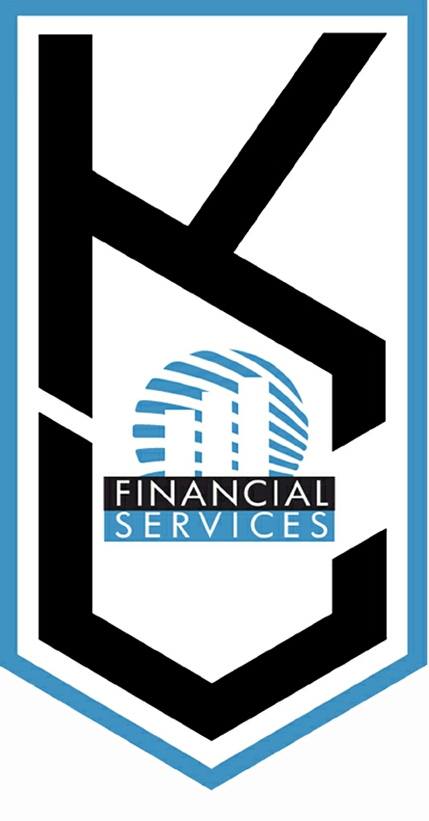 And to her credit, coupled with the notion that she took heed to that about which her father suggest, Claxton essentially is helping transform and enhance lives from an economic standpoint — one person at a time.
A native Memphian and a rising entrepreneur who has proven time and again that maximizing her potential in her chosen field essentially headlines the divine purpose for which God created her, Claxton boasts such assertiveness and resiliency as owner and chief executive offer of KC Financial Services.
Located at 3385 Airways Boulevard, Suite 216 in the Whitehaven district of Memphis, KC Financial Services offer a variety of economic entities, most notably tax planning, bookkeeping, payroll, as well as vital assistance with federal and state tax ID forms.
CHECK OUT KC FINANCIAL SERVICES ONLINE: http://www.kcfinancialsvcs.com/.
By and large, what's mostly beneficial is that they do this all year round, thus live up to their slogan of being a business that is "Professional. Consistent. Prompt."
All while helping transform and enhance lives from an economic standpoint — one person at a time.
KC Financial Services boast a clientele that covers 15 U. S. States as well the U. S. Territory of Puerto Rico.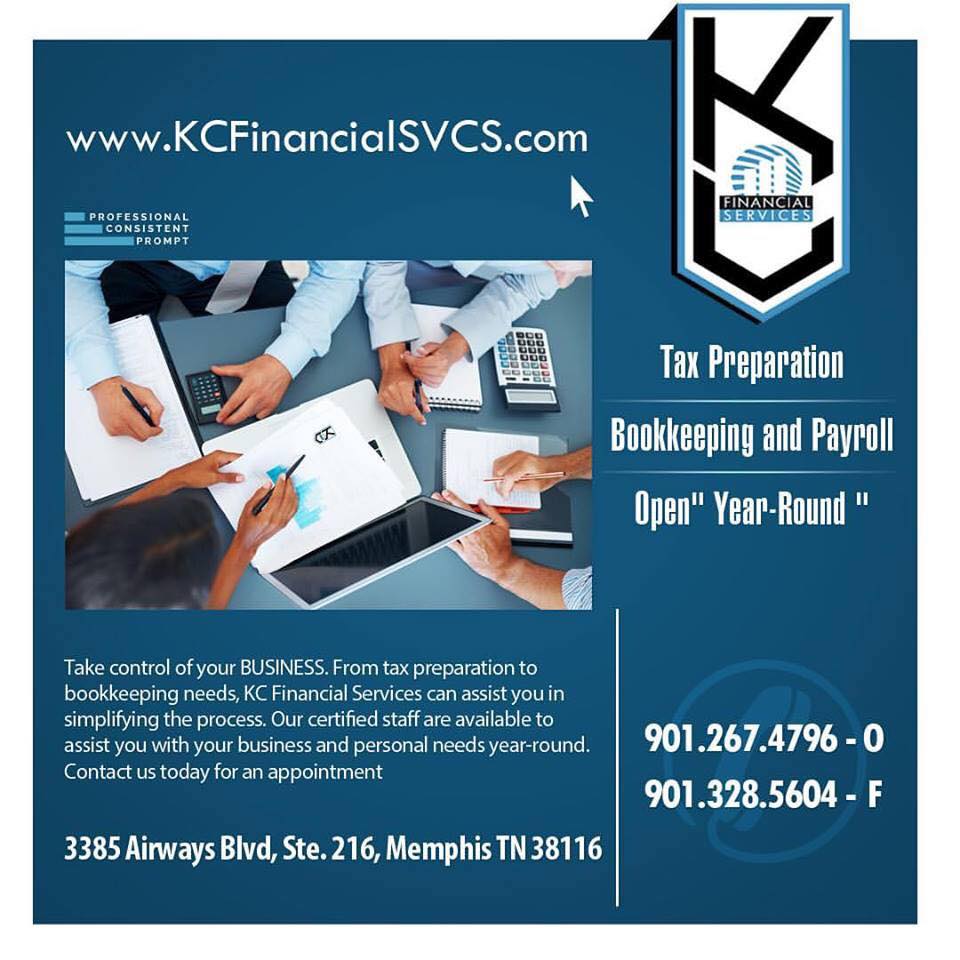 "I  love it…I really do," Claxton said of a professional tax preparation career that spans more than seven years. "It comes so natural for me."
And because of her keen ability to routinely provide consumers with top-notch, reliable service, KC Financial Services appear on track to take on a national presence, a trend that essentially was a part of Claxton's longstanding vision from the outset as a rising businesswoman.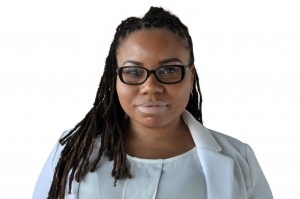 "Helping my clients, whom I consider my extended family, keep their tax affairs in order, be it business or individual," said Claxton, when asked what she loves most about her business. "The one company you don't want to play with is the IRS. I want to put my clients at ease when it comes to filing their taxes."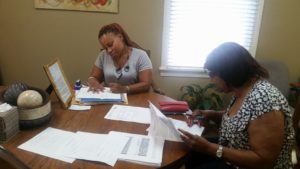 Because, truth be told, Claxton acknowledged, "No one really cares for the IRS."
A graduate of Memphis Northside High School, Claxton enrolled at the University of Memphis, then ultimatelly attended the Baptist School of Nursing.
Still, although for a while it appeared she was destined to engage in a career in the medical industry, God ultimately revealed to her a life-enhancing vision, one whereby she would transform and enhance lives from an economic standpoint — one person at a time.
The rest, as they say, is history.
To Claxton's credit, she undoubtedly has found her niche in an industry in which it seems her best and brightest days are well ahead of her.
"I am always surprised when people reach out to me and tell me that they are inspired by my drive, hustle, and work ethic," Claxton said. "It makes them work harder. It is flattering."
Which, fortunately for Claxton, is what happens when you take heed to your father's life-changing wisdom of taking math courses.
Early and often.
---
---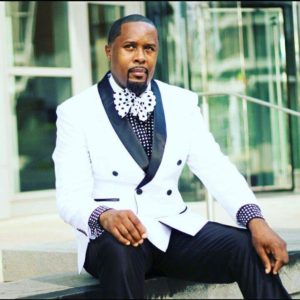 EDITOR'S NOTE: If you are an entrepreneur, business owner, producer, author, athlete, musician, barber, life coach, motivational speaker, cosmetologist, tax preparer, model, or pastor/minister who is seeking exposure and would like to share your story with an in-depth news feature, call Reporter Andre Johnson at 901-690-6587 or Facebook message him under "Andre T. Johnson" for details.
Andre Johnson is founder and publisher for Making Headline News. A 2000 graduate of the University of Memphis School of Journalism, Johnson covers the NBA Southwest Division from Dallas, Texas. To reach Johnson, send an email to memphisgraduate@yahoo.com. Also, follow him on Twitter @AJ_Journalist.