MAKING HEADLINE NEWS WELCOMES NIKISHA SIMMONS-MACLIN

And we know that all things work together for good to them that love God, to them who are the called according to his purpose. (Romans 8:28)
If anyone knows that we serve of a God of second chances, Nikisha Simmons-Maclin certainly does.

TWIN CITY SENSATION — Minnesota Businesswoman Nikisha Simmons-Maclin is the CEO of High Fashion And Events, a flourishing online fashion store that is widely known for offering fashionable styles for juniors, mature women, and full figure women, all the while exemplifying an excellent online shopping experience, accompanied by efficient customer service. Interestingly, Simmons-Maclin also is the founder of Renewed Life Counseling Services, a progressive institution whereby her responsibilities include — but aren't limited to — inspiring and motivating individuals of all ages around the country to apply daily principles, thus stay true to LIFE, an acronym that stands for Live Inspirationally Faithfully Everyday.

"I have always believed that God gave me a second chance," Simmons-Maclin, during an interview this week with Making Headline News, said before sharing a familiar Biblical passage to back up her suggestion. "Romans 8:28 says, 'And we know that in all things God works for the good of those who love Him, who have been called according to His purpose.'"

For Simmons-Maclin, there is no doubt that she has been strategically called according to God's purpose for such a time as now, most notably by way of her immeasurable gifts through entrepreneurship.  

A 39-year-old native of Compton, California, Simmons-Maclin is making some remarkably brilliant strides as a thriving businesswoman, considering she is the mastermind of not one, but two successful Minneapolis, Minnesota-based business ventures.

She is the CEO of High Fashion & Events, a flourishing online fashion store that is widely known for offering fashionable styles for juniors, mature women, and full figure women, all the while exemplifying an excellent online shopping experience, accompanied by efficient customer service.

Interestingly, Simmons-Maclin also is the founder of Renewed Life Counseling Services, a progressive institution whereby her chief responsibilities include — but aren't limited to — inspiring and motivating individuals of all ages around the country to apply daily principles, thus stay true to LIFE, an acronym that stands for Live Inspirationally Faithfully Everyday.

MORE ON NIKISHA'S HIGH FASHION & EVENTS: https://www.facebook.com/highfashionandevents/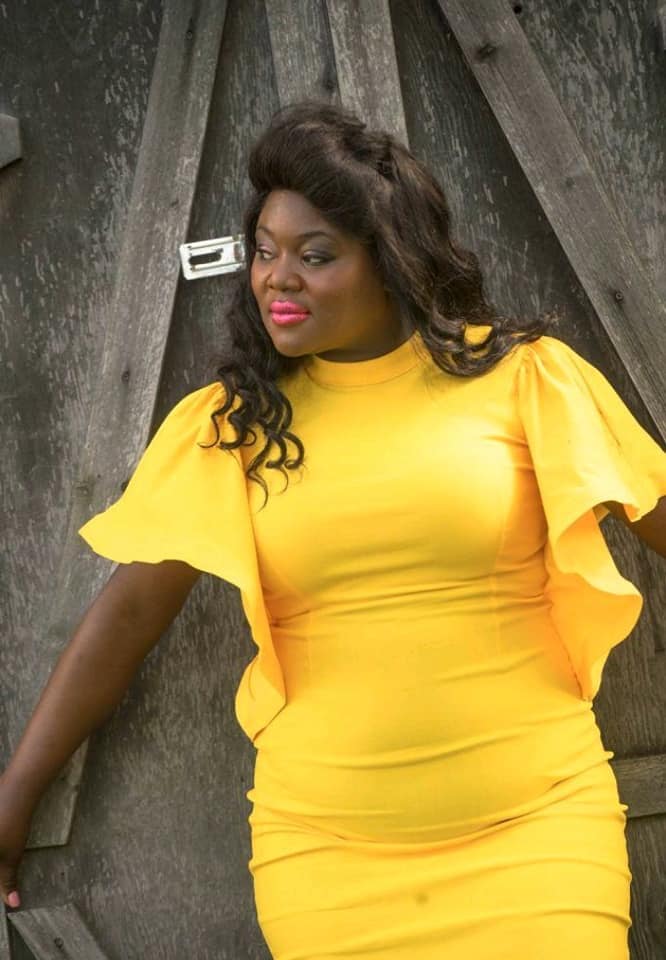 "As a former plus-size model, my dreams became reality in 1999 when I took third place in a nationwide modeling contest," explained Simmons-Maclin, recalling what undoubtedly was a defining moment that had ultimately given way to her being offered a five-year, $10,000 guaranteed modeling contract with Wilhelmina Models of New York. "(I was) inspired by many models such as Naomi Campbell, Tyra Banks, and Queen Latifah, but I never gave up on my revelation of modeling."
Even when she had become the subject of criticism and negative predictions by people who refused to acknowledge her worth, there was Simmons-Maclin, diligently going after the purpose for which she was created.
"I was told many times to get my head out of the clouds," Simmons-Maclin said. "I suffered from (low) self-esteem and self-worth issues, sexual abuse, dysfunctional behaviors, broken relationships, and self-abuse.  From 2001 to 2002, I went back and forth between California and New York and, in 2003, relocated to New York."
For what it's worth, all of the going back and forth was a risk worth taking, considering this resilient and resourceful businesswoman didn't stop until she reaped the favorable results she so desperately sought.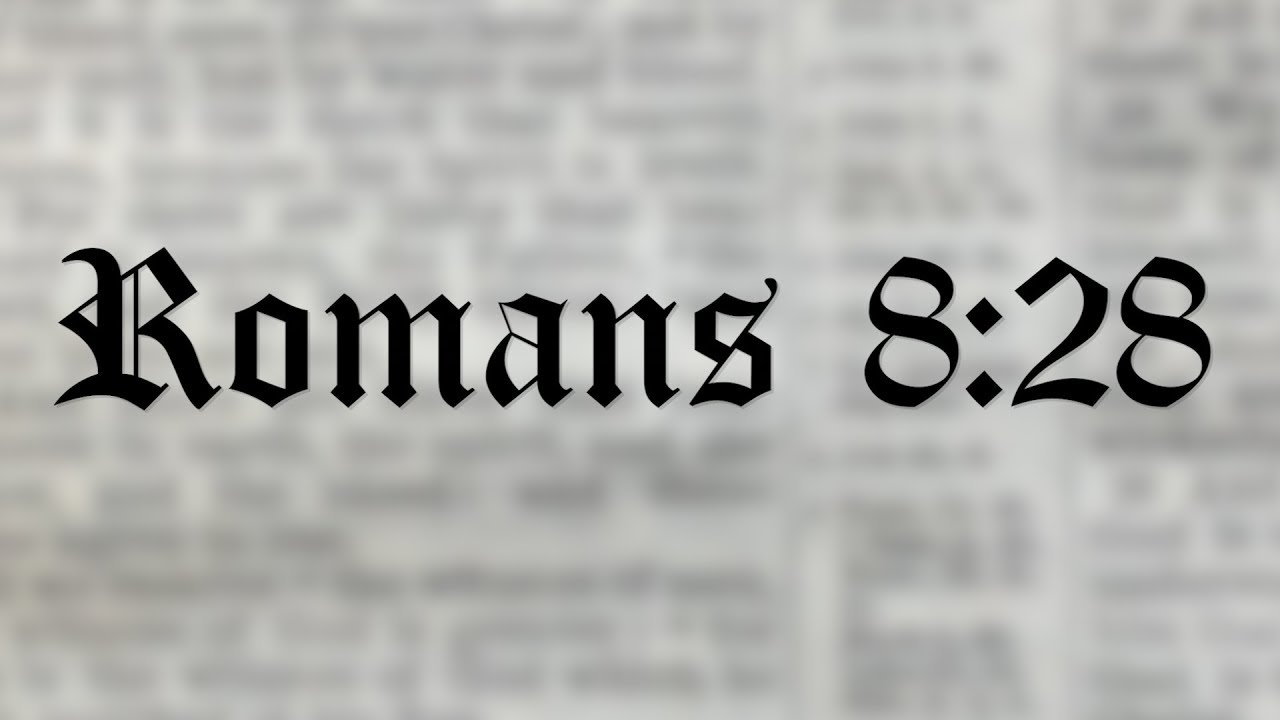 "I left many people, many places, and many things in pursuit of what I thought was happiness," said Simmons-Maclin, who eventually left her native home state for good in 2009 and relocated hundreds of miles away from the Pacific to the Central time zone — Minnesota to be technical.
That is when she began to witness all things working together for her good.
Yep. That's just like God.
"I have recently accepted that this is my call and that I am on assignment," Simmons-Maclin said of her business ventures that are enjoying sustained success. "I enjoy working with people, inspiring people, motivating people, and loving on people."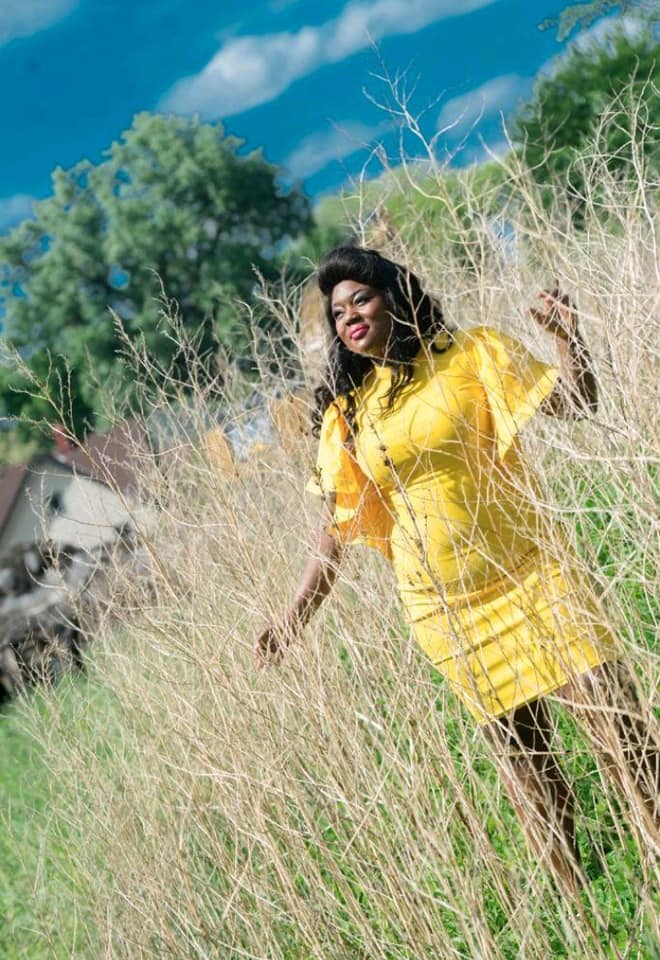 Her High Fashion & Events venture went into full operations in 2014 and caters to women ranging from teenagers to 60 years of age.
As for her already congested itinerary, Simmons-Maclin is expected to be on hand for the upcoming Second Annual Hair Show in Minneapolis and, as a notable member of Toastmasters, she announced that additional public appearances and speaking engagements are presently in the works.
Raised in Compton's historic Dominguez Valley community, Simmons-Maclin is an honors graduate of Long Beach (Calif.) Jordan High School.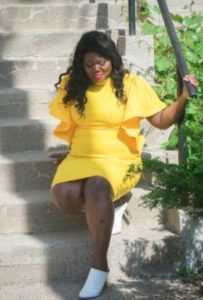 In addition, she holds an Associate's Degree from Minneapolis Community Technical College (MCTC) — she graduated with honors in Criminal Justice and Addiction Counseling — and is a graduate of Metro State University with a Bachelor of Science degree in Human Services.
"God, family, church, and my community," said Simmons-Maclin, when asked who were amongst those who inspired her to pursue her entrepreneurship dreams. "The world is in a place where its soul has been held bondage to the daily trials and tribulations of life. Although many have creativity for others, we have lost our ability of believing, dreaming, and (having a) vision.
"When one's vision is clear, you know what you desire is possible. You cannot go back, because you will become too busy looking at what is ahead. With hard work, commitment, dedication, and disciplined, you can be successful and manifest all desires and expectations."
Talk about making good on a second chance.
For more information about Minneapolis Businesswoman Nikisha Simmons-Maclin, or to schedule her for a public appearance, connect with her via social media under: Nikisha Simmons-Maclin. Also, send email to: nikishasimmons@hotmail.com.
---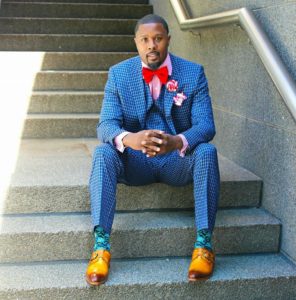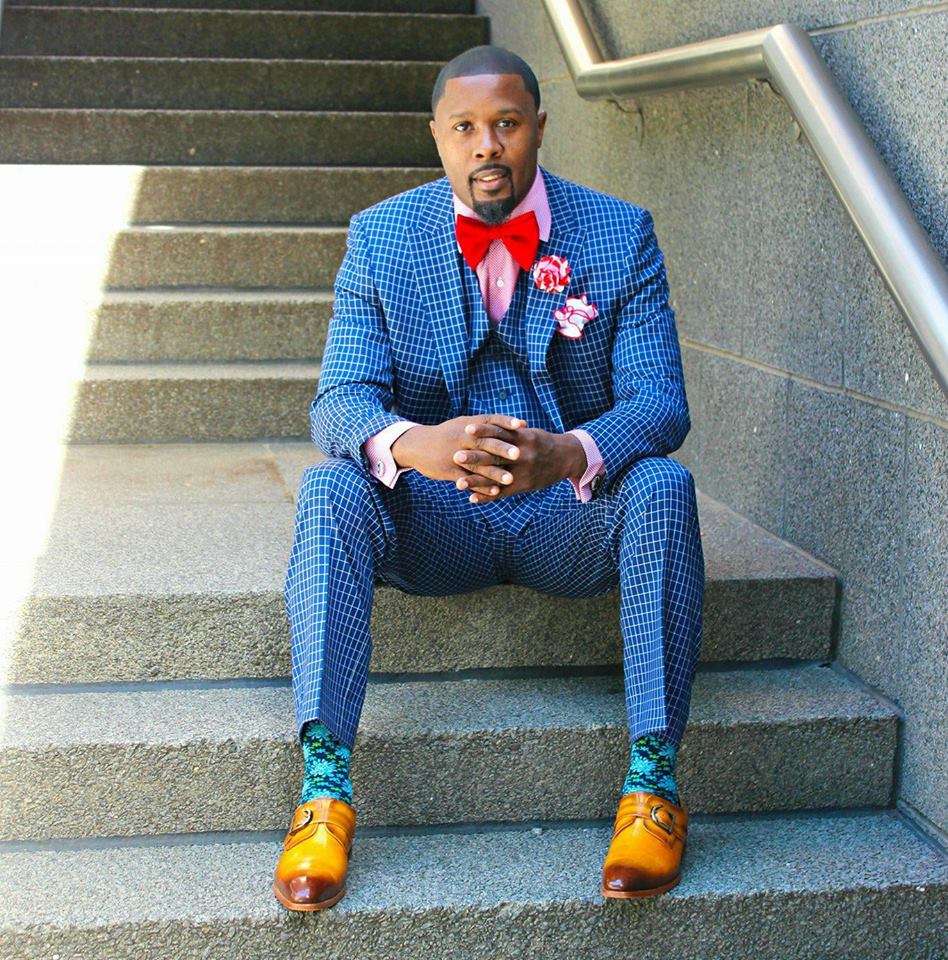 EDITOR'S NOTE: If you are an entrepreneur, business owner, producer, author, athlete, musician, barber, life coach, motivational speaker, cosmetologist, tax preparer, model, or pastor/minister who is seeking exposure and would like to share your story with an in-depth news feature, call Reporter Andre Johnson at 901-690-6587 or Facebook message him under "Andre T. Johnson" for details.
Andre Johnson is the award-winning Founder and Publisher for Making Headline News. A 2000 graduate of the University of Memphis School of Journalism and a former staff reporter of sports for the Memphis Commercial Appeal newspaper, Johnson covers the NBA Southwest Division from Dallas, Texas. To reach Johnson, send email to andre@makingheadlinenews.com or to memphisgraduate@yahoo.com. Also, follow him on Twitter @AJ_Journalist.
CONNECT WITH THIS AWARD-WINNING JOURNALIST FOR MEDIA EXPOSURE