Collierville offensive lineman Kendarius Malone's mother writes him an open letter as he lobbies for football scholarship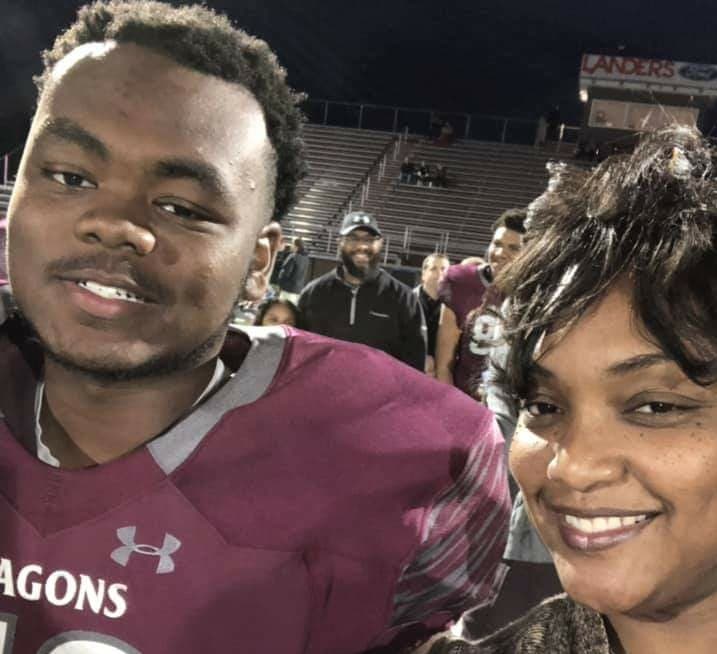 MEMPHIS — Kendarius Malone can be appropriately described as an opportunistic student athlete.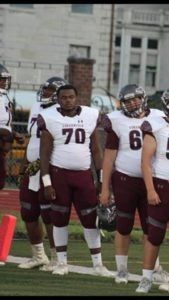 Consider, for instance, how Malone, who recently wrapped up his prep football tenure for Collierville High, had gone about doing the necessary things to enhance his stock as he continues to lobby for a full ride scholarship.
A 6-foot, 260-pound left tackle, Malone made appearances — thus made his presence felt — this past spring and summer during camps at the University of Memphis, Belhaven College, Austin Peay State, not to mention the Team USA Camp.
"In the Team USA Camp, I made it to the final round to be able to play for the United States," an enthused Malone told Making Headline News this week. "However, I had to withdraw so that I would not lose my eligibility to play for my senior year because of TSSAA rules."
Although Malone didn't savor the chance to showcase his football mechanics for his country, his immeasurable body of work, nevertheless, undoubtedly was nothing short of impressive.
For starters, he was the catalyst his senior campaign for a Collierville team that finished the season with a 5-6 overall record, but still managed to advance to the opening round of the TSSAA state playoffs.
---
EYE OF THE DRAGON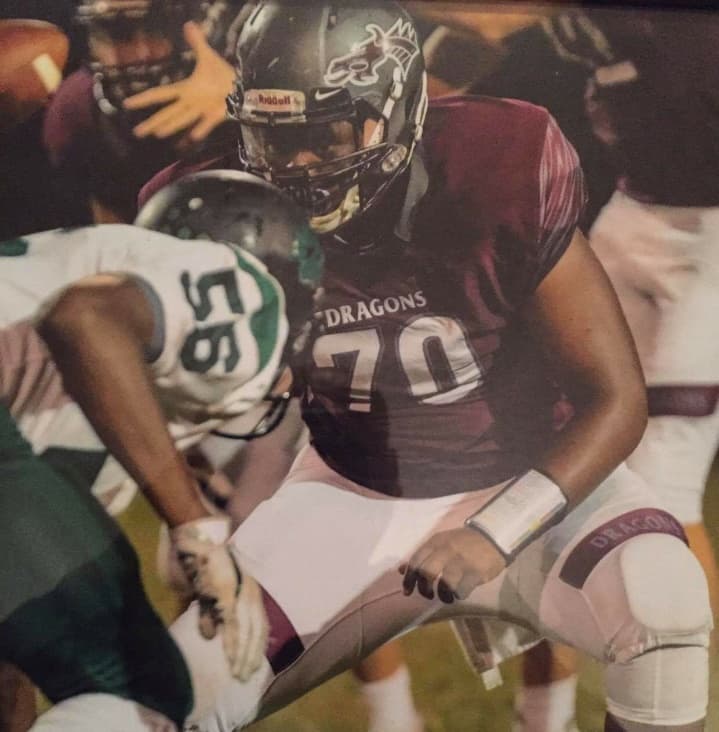 Aside from helping steer the Dragons to a third place finish in the always rugged 6A Region 7 district, Malone enjoyed a resourceful, yet crucial senior season which, to his credit, had given way to at least one college thrusting him under its radar.
According to the 17-year-old Collierville native, Mid-South Conference member Kentucky Christian University has expressed interest in Malone, who earned All-Region Honorable Mention for his valiant contributions.
"I would say that I had an excellent season," Malone said.
Much to Malone's delight, no can attest to how great a season he enjoyed more than his mother, Jennifer Bogan.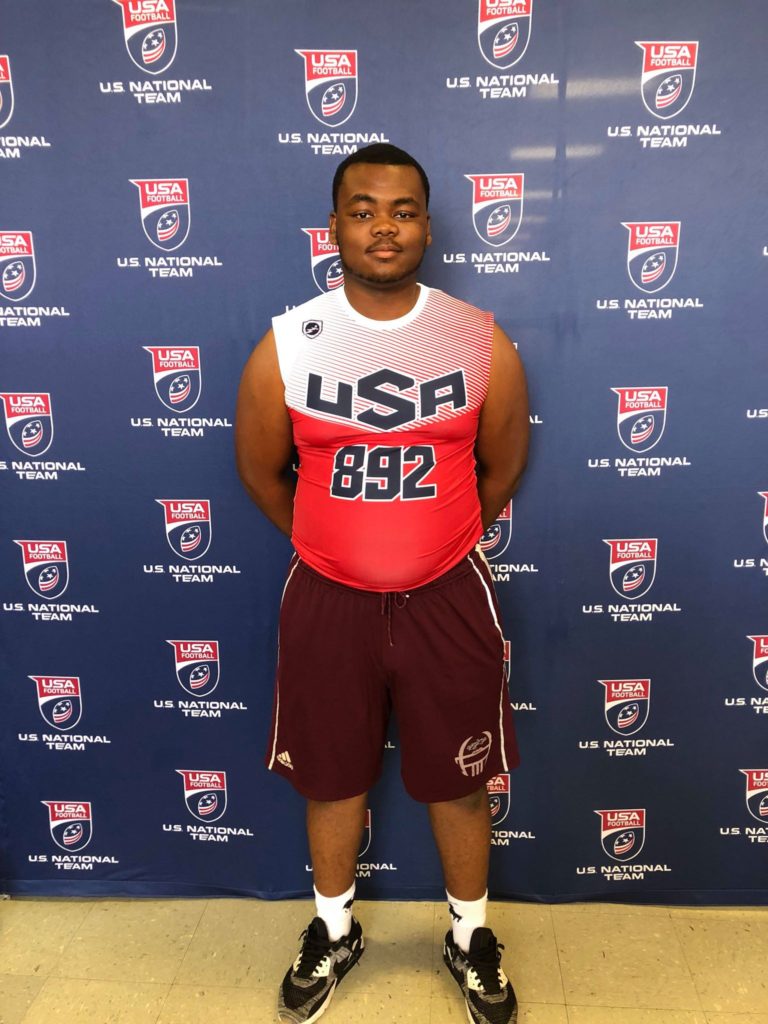 Hours after the Collierville's team banquet Monday night, Bogan took to her Facebook page, where she assembled an open letter to her son in relatively loving, emotional fashion.
Said Bogan in a spirited, tear-jerking, early morning post that was made public before her nearly-400 social media followers:
---
Congratulations to Kendarius on a wonderful time at the CHS football banquet. You didn't receive the top award that you wanted, but baby, the champion lies within your heart. You fought a great battle, and to even see last night happen and for that, there is no trophy, certificate, banner, or plaque worthy enough to symbolize how blessed you are after all that you have been through. You didn't lose sight of your dreams and didn't lose your faith in seeing your senior football season happen! Your story is still unfinished. The reason of this path is still unknown, but what we do know is there is purpose behind every situation! The thing I love about you is no matter what, you have not gotten discouraged and still hours later, you looked on to what's getting ready to happen in the next chapter and the next doors that's opening, and for that I'm sooo proud of you! Again, congratulations on the award you did receive…keep going and keep having the heart of a champion in all the things you do…with God, ALL things are possible!!! Mama loves you! 
---
Talk about an encouraging, open letter for the ages — this from a mother whom, years ago, didn't sense her son would become engaged in athletics.
"I never thought that Kendarius would play football, because he was never interested in sports growing up," Bogan, a Pharmacy Technician Supervisor at Baptist Memorial Hospital, said. "He was in the shadows of his older brother's basketball teams, being the water boy. I never thought he would play football until he started his eighth year at First Assembly Christian School and the coaches kept begging him to play and told me that they see so much potential in him.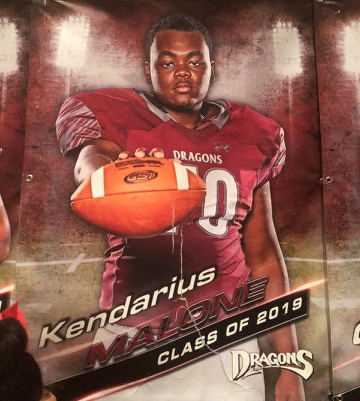 "However, I didn't think anything of it and had said 'No' to him playing football until one day he came home with pads, and a consent form."
Malone, as Bogan recalled, was 14 years old at the time.
A little more than three years removed from having come home with a consent form to play competitive football, Bogan's son now finds himself just one National Letter of Intent signing away from attending college free of charge.
What a difference having initially assumed the role as a water boy has made.
When asked what kind of player will a college be inheriting if he's offered a football scholarship, Malone said, "A player that is passionate about the game of football… (one who is) ready to learn and be taught how to excel at the college level, a player that is open to all possibilities, and one the will give 110 percent on every snap and every down.
That, after all, practically sums up why he can be appropriately described as an opportunistic student athlete.
---
CONNECT WITH THIS AWARD-WINNING JOURNALIST FOR MEDIA EXPOSURE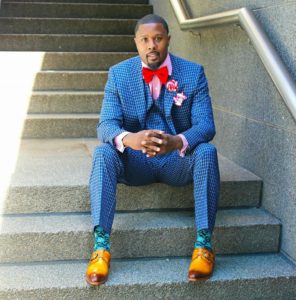 EDITOR'S NOTE: If you have a child or team that is seeking exposure and would like an in-depth sports news story, call Reporter Andre Johnson at 901-690-6587 or Facebook message him for details under "Andre T. Johnson."
Andre Johnson is the award-winning Founder and Publisher for Making Headline News. A 2000 graduate of the University of Memphis School of Journalism and a former staff reporter of sports for the Memphis Commercial Appeal newspaper, Johnson covers the NBA Southwest Division from Dallas, Texas. To reach Johnson, send email to andre@makingheadlinenews.com or to memphisgraduate@yahoo.com. Also, follow him on Twitter @AJ_Journalist.