DALLAS — Anytime customers find their way inside of International Suit Warehouse at 4030 West Camp Wisdom Road, Andrew Brown doesn't merely view them as ordinary customers.
"I love my relationships with my customers," Brown, ISW's longtime manager, told Making Headline News this week. "I don't look at my true customers as sales (opportunities), but as friends and family. God only knows how many adopted brothers, uncles, and moms I have that check on me every month. Before each sale, we're either talking about God, football, health, and our kids and family, and to see them come back month after month, year after year is a great blessing."
---
DREW'S SHARP AS A TACK
Much to his delight, Brown once again will be the beneficiary of an assortment of well-deserved honors by the very people with whom he's established close ties since he delved off into the men's fashion industry a little more than seven years ago.
Widely considered one of Dallas/Fort Worth's finest haberdashers, Brown will be honored for his immeasurable body of work during an appreciation service on February 8, 2019.
An event that essentially is a continuation of last year's occasion, during which a gallery of well-wishers and close acquaintances paid homage to this longtime businessman, Brown's celebratory service will take place at Sunlight Missionary Baptist Church.
Sunlight MBC is located at 2308 Cooper Street in Dallas.
The event, which is open to the public, is being organized by a few of Brown's close friends, most notably Bishops El Robinson John Lee and fellow ISW employee Kim McDonald.
---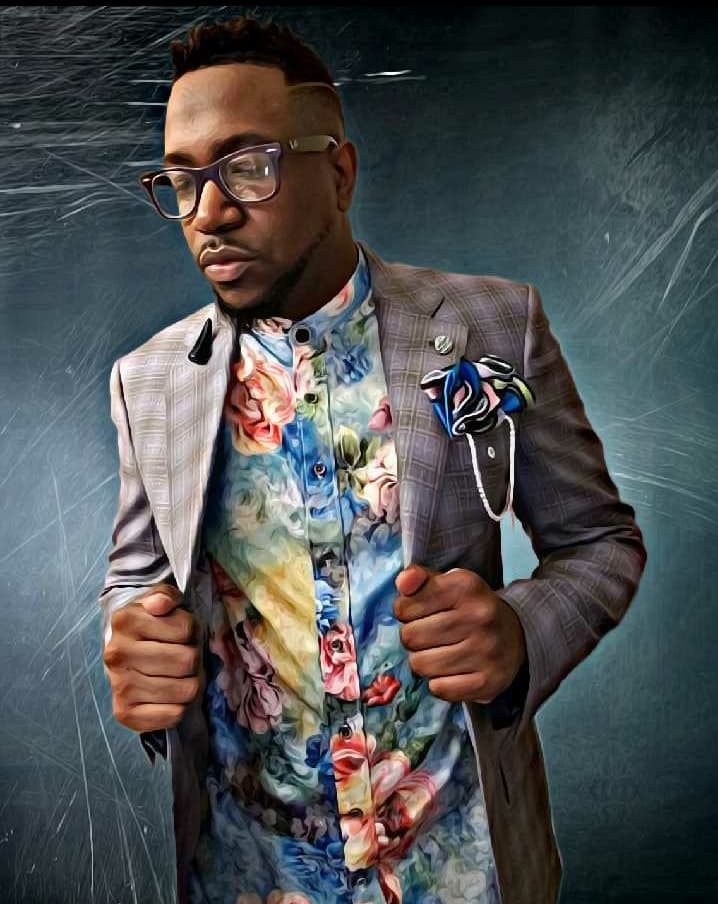 A celebratory event that will be formed somewhat like the one last year honoring Brown, attendees will have the opportunity to engage in a mass worship service, one that will include music, singing, dedicatory reflections to the honoree, as well as preaching and an expedited love offering.
Also, fashion-related prizes will be given away, Brown said.
For Brown, his forthcoming second appreciation service is something by which he dare not take lightly.
---
"I never asked for the first one, but God is showing love over my life. I really must be doing something right." — Andrew Brown
---
He got that right.
Not only that, Brown doesn't shy away from the notion that the resourcefulness and efficiency he displays through his craft, by all accounts, comes from the heart.
So surely, what he does through his profession undoubtedly reaches the heart.
"The average salesman is about making commission and tips for lunch and other (things)," Brown said. "And yes, I do work for money. But I don't depend on not one single customer to buy something or give me a tip, because I asked God to give me what I need, and to this day, He has not failed me."
For what it's worth, Brown's bend-but-don't-break faith, coupled with his willingness to meet customers where they are, have given way to sustained success for this McKinney, Texas native.
"After that prayer, have been the No. 1 in sales in the company for over seven years," Brown says with such humbleness. "To see a customer dressed up so clean and happy makes my job easier, because when their happy, I'm happy. I do realize customers don't want to dress exactly like me, so I have to customize each customer in his or her own way and that number exceeds in the thousands and thousands (of customers)."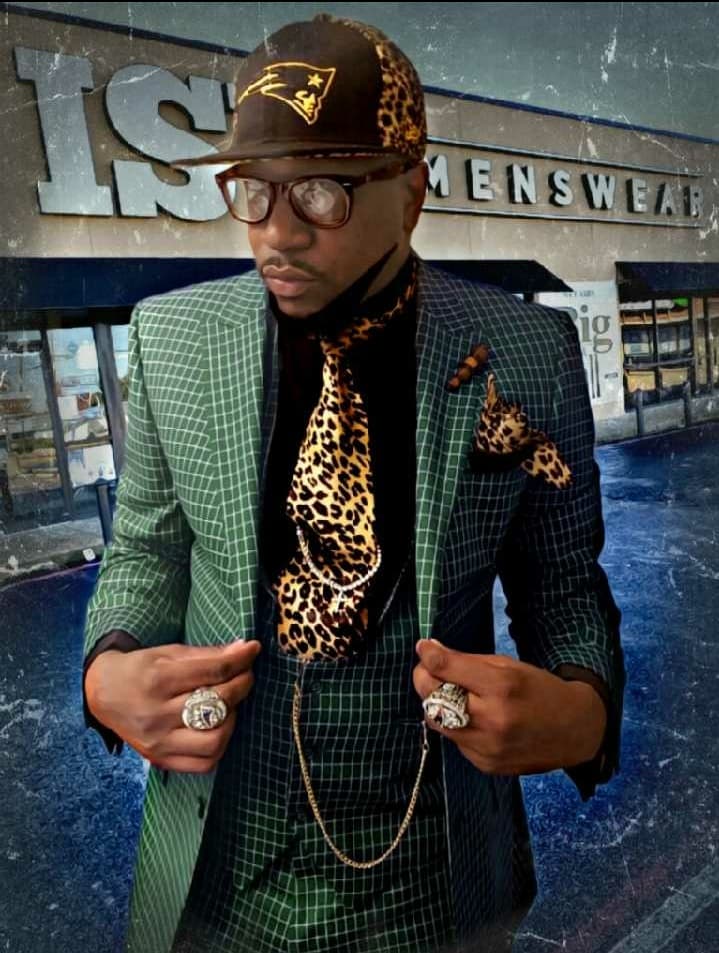 Even when Brown takes his customary days off from work, his beloved presence is still felt within the walls of ISW.
"Even when I'm not (working), my customers leave their commission under my name and my true customers don't come on Mondays. "When they realize I'm not there, they text or call and leave, because they know I don't play."
Just like during last year's appreciation service, Brown, in all likelihood, will salute his blood relatives, whom like him, had to weather arguably the family's darkest season in recent memory, a chapter that recently gained some much-needed closure.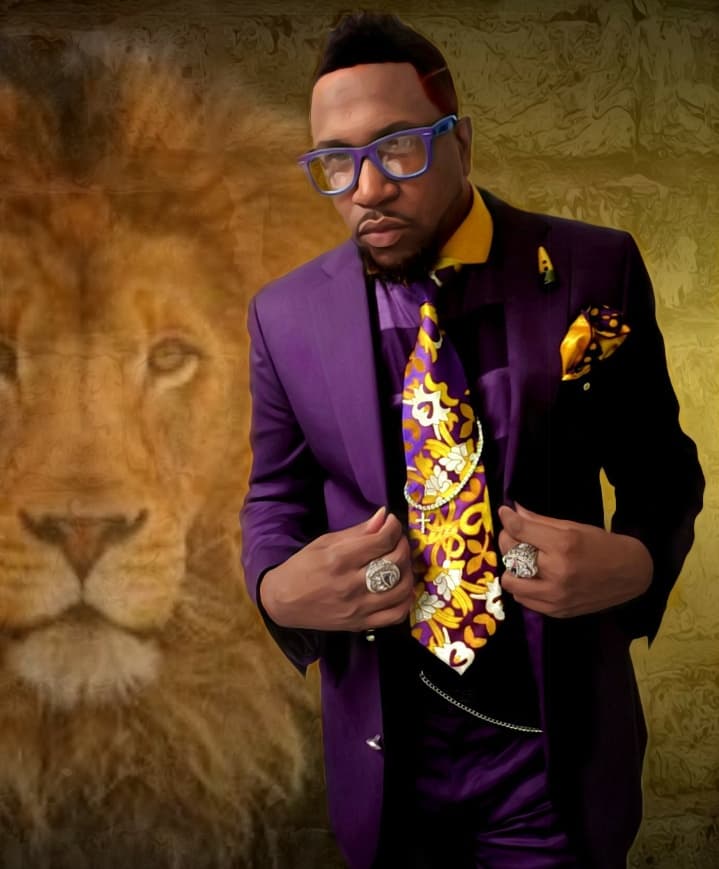 In July 2016, Brown was responsible for dressing his younger brother as his family prepared to funeralize him amid his tragic death as a result of gun violence.
"I am so amazed at how we all work together," Brown said of his family. "Two years ago, we lost a piece of our hearts with the death of my brother. This year, we were able to close the chapter throughout a five-day court trial, and to see my dad, mom, sister, and brother come together and witness a nightmare as if it was a movie to a non-apologetic man, and to see my mom cry on stage brought me all the way down and made me realize that tomorrow is not promised and this life is a gift (and it's) temporary, because tomorrow is not promised to no one and that we should live this life to live again in peace in heaven."
---
For Brown, it is because of his close-knit relationship with his family that he deemed it essential some time ago to change the overall landscape of his life.
"Without my family, I'm not able to work the hours I put in each and every week," Brown said.
Still, come February 8, the man's who's known as one of Dallas/Fort Worth's finest haberdashers will be honored for his immeasurable body.
As they should.
---
For more information about Dallas/Fort Worth Businessman Andrew Brown of International Suit Warehouse, call 972.780.2598. Also, send email to: drewztylz01@gmail.com.
---
CONNECT WITH THIS AWARD-WINNING JOURNALIST FOR MEDIA EXPOSURE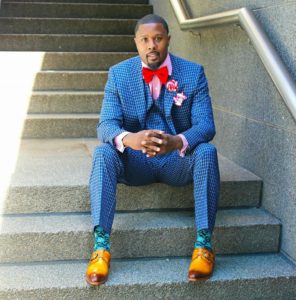 EDITOR'S NOTE: If you are an entrepreneur, business owner, producer, author, athlete, musician, barber, life coach, motivational speaker, cosmetologist, tax preparer, model, or pastor/minister who is seeking exposure and would like to share your story with an in-depth news feature, call Reporter Andre Johnson at 901-690-6587 or Facebook message him under "Andre T. Johnson" for details.
Andre Johnson is the award-winning Founder and Publisher for Making Headline News. A 2000 graduate of the University of Memphis School of Journalism and a former staff reporter of sports for the Memphis Commercial Appeal newspaper, Johnson covers the NBA Southwest Division from Dallas, Texas. To reach Johnson, send email to andre@makingheadlinenews.com or to memphisgraduate@yahoo.com. Also, follow him on Twitter @AJ_Journalist.