---
"Before I formed you in the womb I knew you, before you were born I set you apart; I appointed you as a prophet to the nations."

(

Jeremiah 1:5 NIV)
---
REVEREND AUTHOR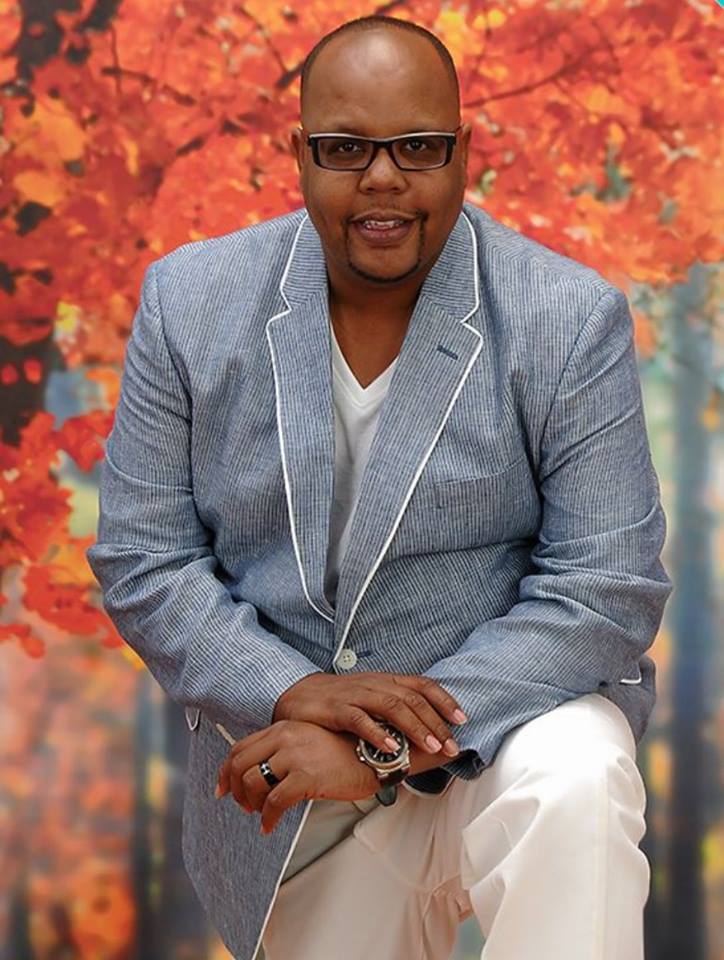 Three and counting.
That is the total number of books accomplished preacher-turned-author Dr. Alandrus P. Spencer has written dating back to 2017.
Given his overall display as a Christian-based writer since he officially made his authorship debut a little more than two years ago, it's safe to assume this Mid-South-area Pastor hasn't shown any signs that he plans to shelve his pad and pen anytime soon.
Dr. Spencer's latest spiritually-empowering written document, "An Aligned Assignment: A Game Plan For The Marketplace And Ministry," was completed just days ago, ending a six-month-long project that began sometime in March.
---
As usual, Spencer's latest book is already creating a favorable buzz throughout the Body of Christ.
"An Aligned Assignment (has been) getting great feedback and reviews in my first few hours of releasing," Dr. Spencer told Making Headline News this week.
Dr. Spencer, in fact, said his newly-assembled book had sold nearly 50 copies just after its ceremonious release, a trend he hopes is sign of things to come in the foreseeable future.
Interestingly, Dr.  Spencer's "An Aligned Assignment: A Game Plan For The Marketplace And Ministry" is accompanied by two familiar, yet thought-provoking Biblical passages: Jeremiah 1:5 and Jeremiah 29:11.

"I wrote this book, because I wanted to simply (acknowledge) what in my experience it takes to be successful," Dr. Spencer said. "I have read the many 10-to-20-step material, but sometimes found them to be exhaustive, so I give one word, which is alignment and speak about the importance of achieving it."
Interestingly, Dr.  Spencer's "An Aligned Assignment: A Game Plan For The Marketplace And Ministry" is accompanied by two familiar, yet thought-provoking Biblical passages: Jeremiah 1:5 and Jeremiah 29:11.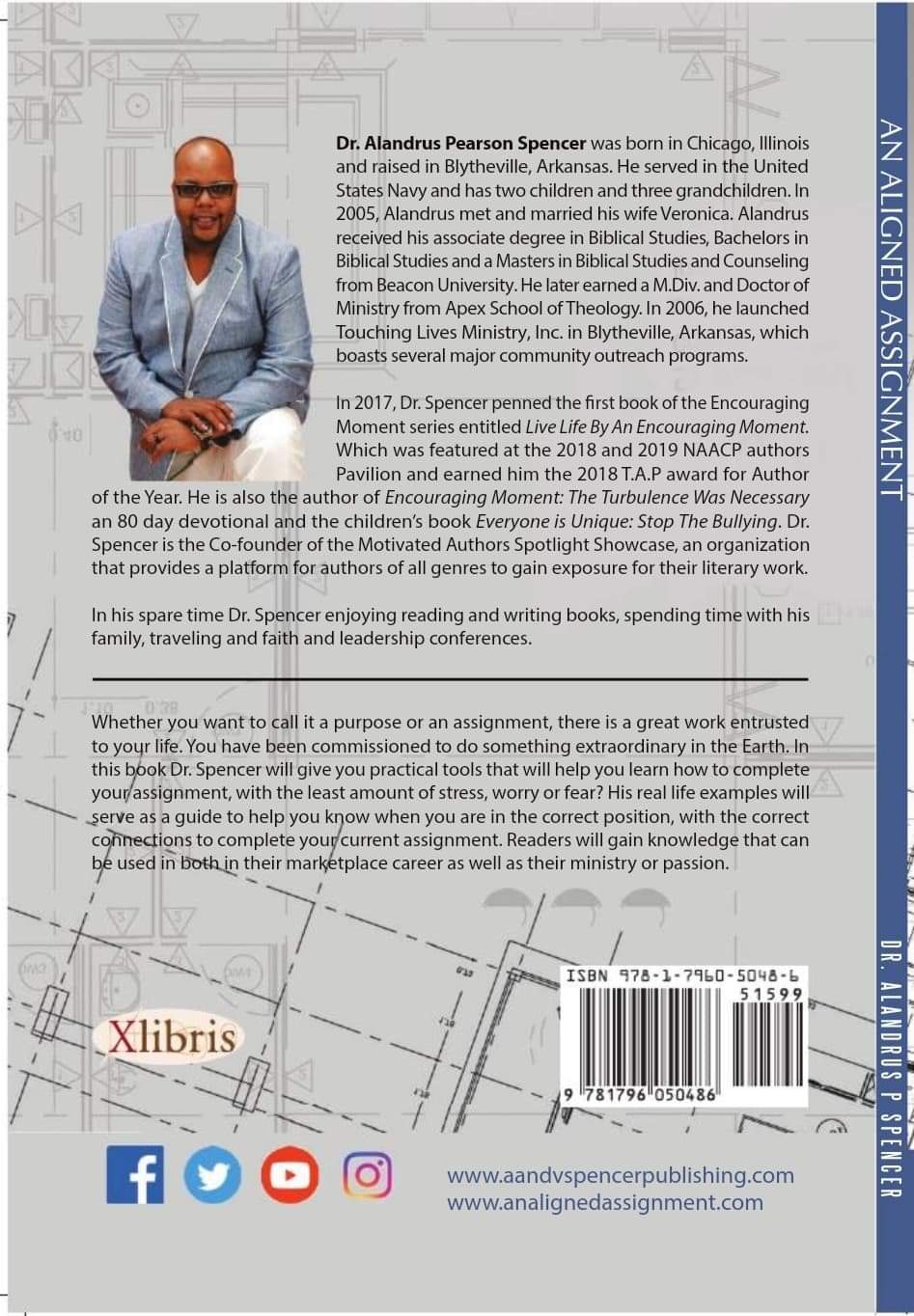 "The Bible says the steps of a good man are ordered by the Lord, and if we agree with those steps and walk them (out), we will surely be in alignment with God's will for our life," said Dr. Spencer, explaining why he elected to single out those pair of scriptures, both of which essentially reinforces his divine purpose for his third solo-authored book.
"The Bible says we must have the mind of Christ," Dr. Spencer added. "This is certainly alignment for our assignment."
---
THE AMOS 3:3 AFFECT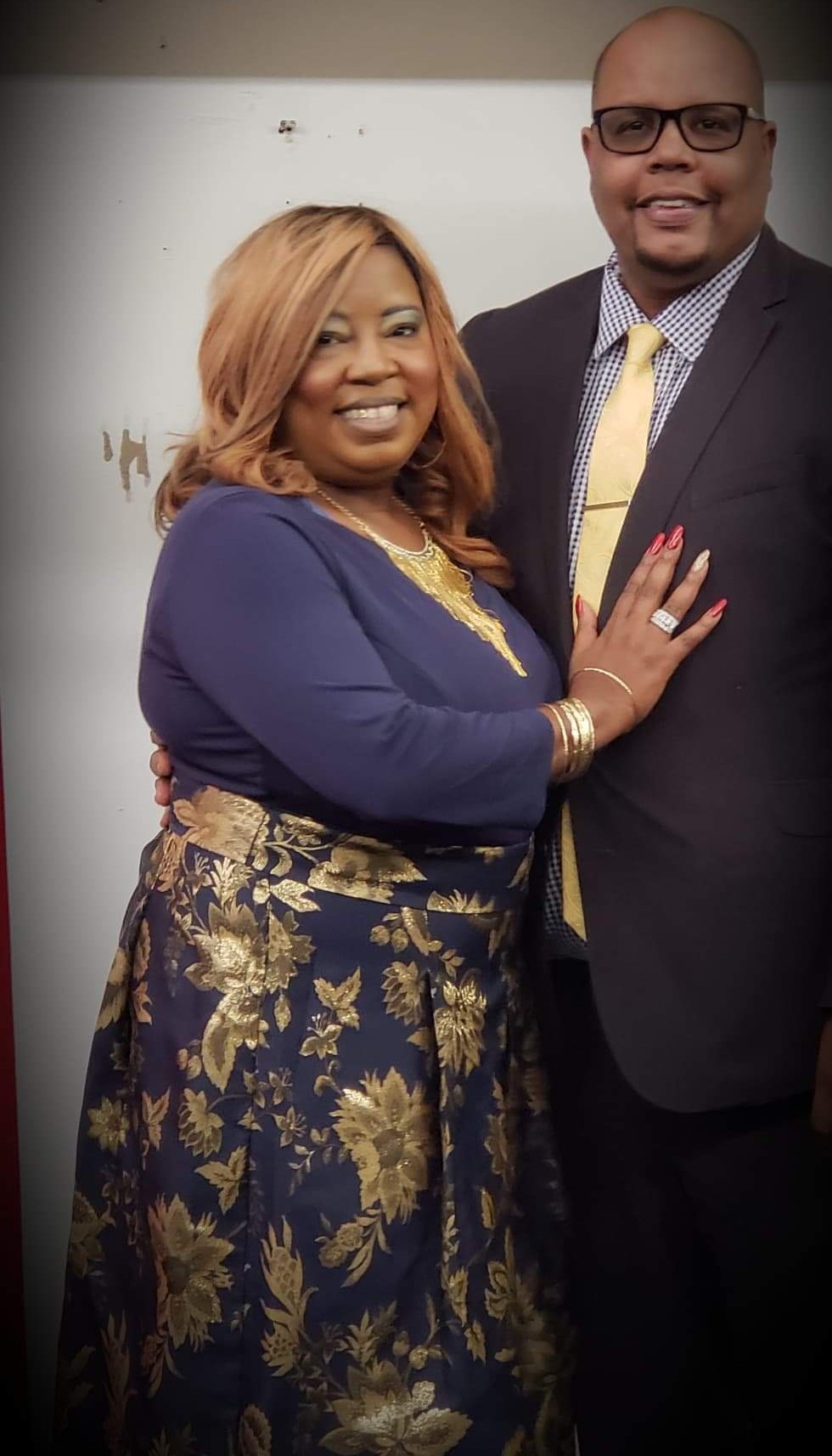 A native of Chicago, Dr. Spencer's resume as a godly author has been nothing short of remarkable in such a brief time in the industry.
The Founder and Senior Pastor of Touching Lives Ministry, Inc., Dr. Spencer was named National TAP Awards Author Of The Year in November 2018.
He would follow that up by being named Making Headline News' Man Of The Year approximately a month later.
"(My) accomplishments were both on a personal level and the church where I serve at," said Dr. Spencer, Dr. Spencer told MHN during a December 2018 interview. "(For) one, I have witnessed the personal growth of some that I serve."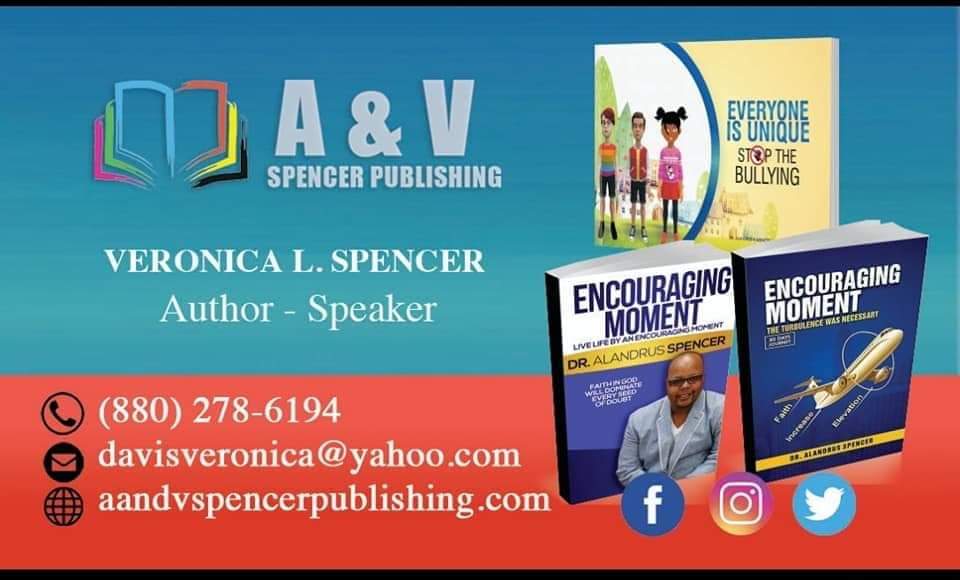 To Dr. Spencer's credit, such a notion certainly rings true as a Christian-based author.
He is, in fact, the mastermind behind "Encouraging Moment: Live Life By An Encouraging Moment" and "Encouraging Moment: The Turbulence Was Necessary," a pair of inspiring and informative projects that were separated by 15 months.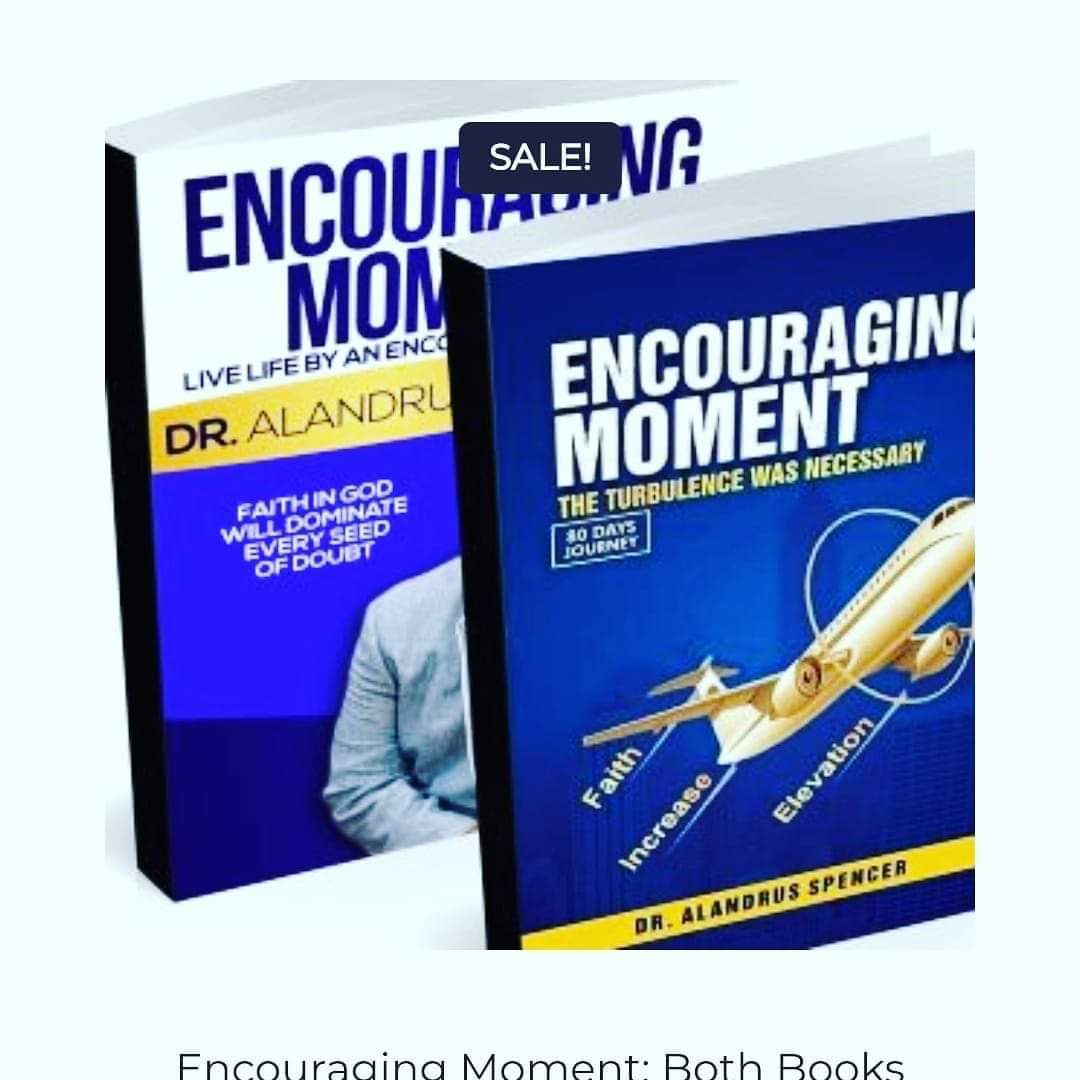 Then, just days ago, he witnessed the release Book No. 3 which, given the unprecedented sales, is already shaping up to be arguably his most sought after project yet.
"What I like about this book is it will speak to the marketplace, as well as the ministry," said Dr. Spencer, who co-authored a children's book ("Everyone is Unique: Stop The Bullying") with his wife, Lady Veronica Spencer earlier this year. "I give real life experiences and what I had to do to achieve success through alignment."
The Spencers' books can be found on www. aandvspencerpublishing.com.
---
A RELATED STORY:
Mid-South couple Dr. Alandrus and Veronica Spencer's book on bullying generating a national presence
---
For more information about Mid-South-area Author Dr. Alandrus P. Spencer and Lady Veronica Spencer, to schedule them for public appearances, book signings or speaking engagements, connect with them at: www.aandvspencerpublishing.com. For signed copies, email them at alandrus@yahoo.com or

davisveronica@yahoo.com

.
---
CONNECT WITH THIS AWARD-WINNING JOURNALIST FOR MEDIA EXPOSURE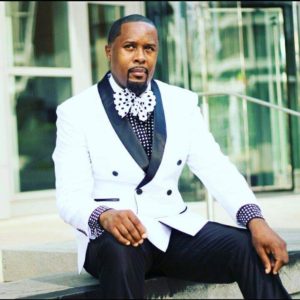 EDITOR'S NOTE: If you are an entrepreneur, business owner, producer, author, athlete, musician, barber, life coach, motivational speaker, cosmetologist, tax preparer, model, or pastor/minister who is seeking exposure and would like to share your story with an in-depth news feature, call Reporter Andre Johnson at 901-690-6587 or Facebook message him under "Andre T. Johnson" for details.
Andre Johnson is the award-winning Founder and Publisher for Making Headline News. A 2000 graduate of the University of Memphis School of Journalism and a former staff reporter of sports for the Memphis Commercial Appeal newspaper, Johnson covers the NBA Southwest Division from Dallas, Texas. To reach Johnson, send email to makingheadlinenews@gmail.com or to memphisgraduate@yahoo.com. Also, follow him on Twitter @AJ_Journalist.