Long before his personal encounter with Shaq, young Mekhi Welch has become a gifted sports buff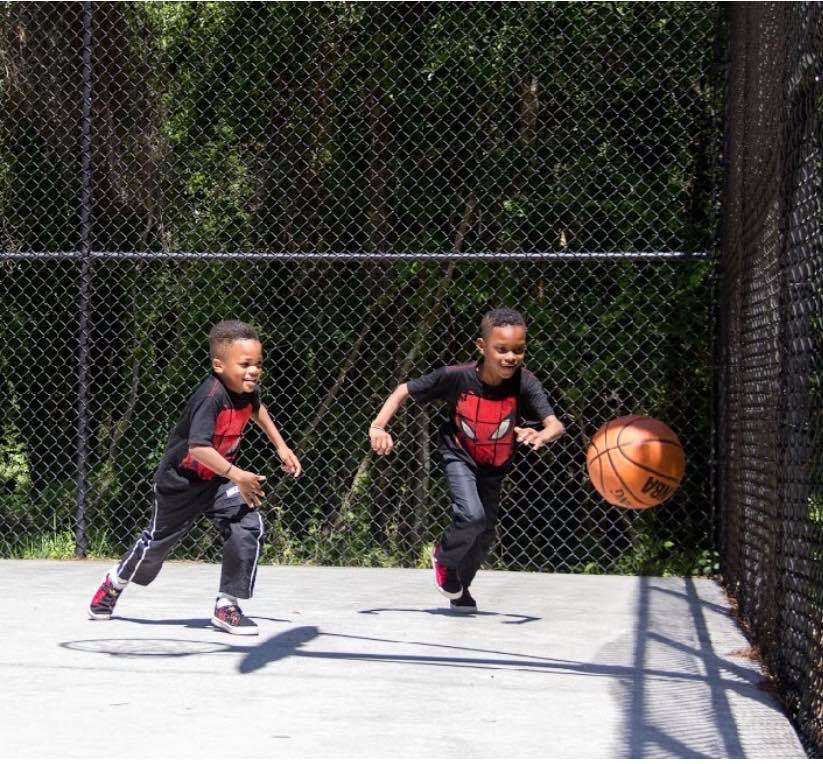 MEKHI'S MAD SKILLZ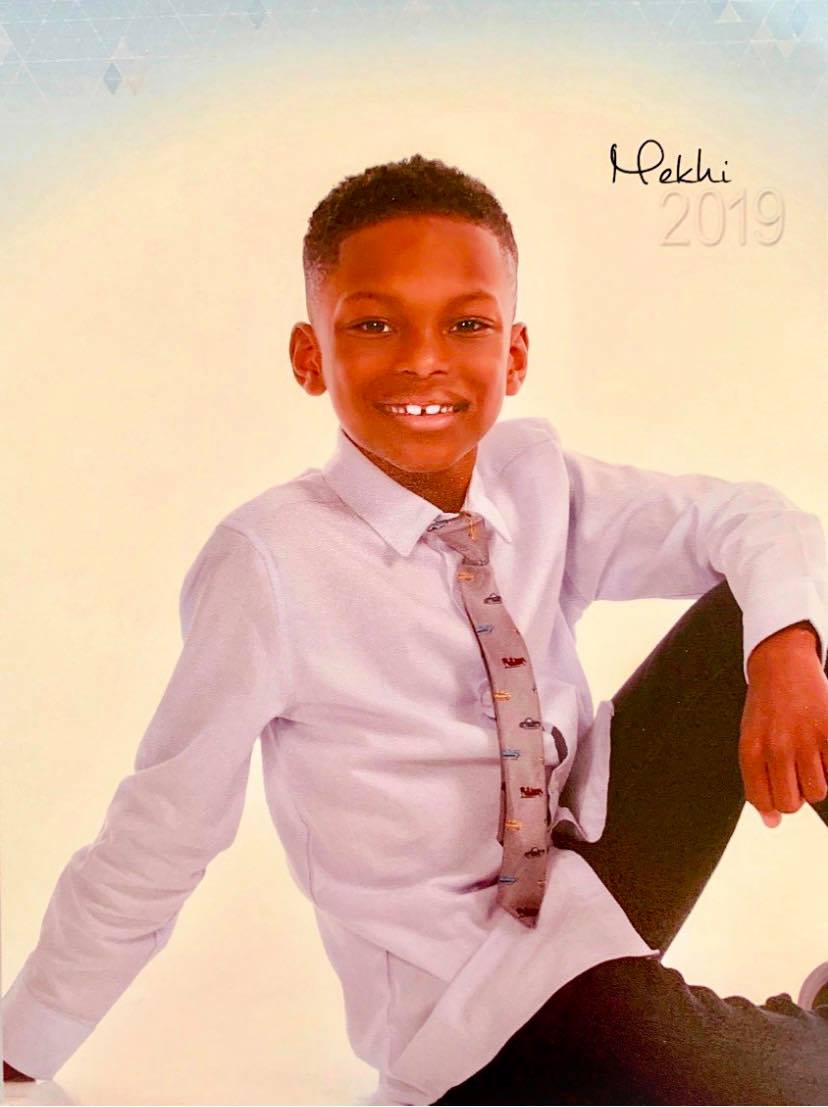 DALLAS — Mekhi Welch is just eight years old, meaning for a kid his age, one would think he's essentially in the beginner's stage with regards to his knowledge about sports.
For the child who's widely known as "Mekhi," a rather distinctly unique thing occurred some three years or so ago, according to his mother, Tawanna Chamberlain.
"Mekhi has been a sports buff since the age of three," Chamberlain, a Clearwater, Florida resident, told Making Headline News this week. "But when he started to read around five years old, he asked me to read books to him about the history of basketball and great players."
And just like that, a rising young sports historian, of sorts, was born, considering Mekhi's sports knowledge is such that he could perhaps teach these old vets a thing of two about arguably some of the celebrated athletes of our generation.
Thanks in large part to his mother routinely reading his autobiographies of Lewis Alcindor, Jr, (famously known today as Kareem Abdul-Jabar), Kobe Bryant's "Mamba Mentality," "When The Game Was Ours," featuring Larry Bird and Magic Johnson, Phil Jackson's "Eleven Rings" Sam Smith's "The Jordan Rules," Mitch Albom's "Fab Five," Dick Devenzo's "Stuff Good Players Should Know," LeBron James' "The Boy Who Became King," Stephen Curry's "The Boy Who Never Gave Up," "Michael Jordan: The Life," and "Little Shaq" by Shaquille O'neal," among others, and it's no wonder little Mekhi boasts lofty aspirations of someday emerging as household name in what has become a multi-million dollar sport industry, particularly for some the world's most prominent sports journalists.
---
LOOK! IT'S DA BIG DIESEL!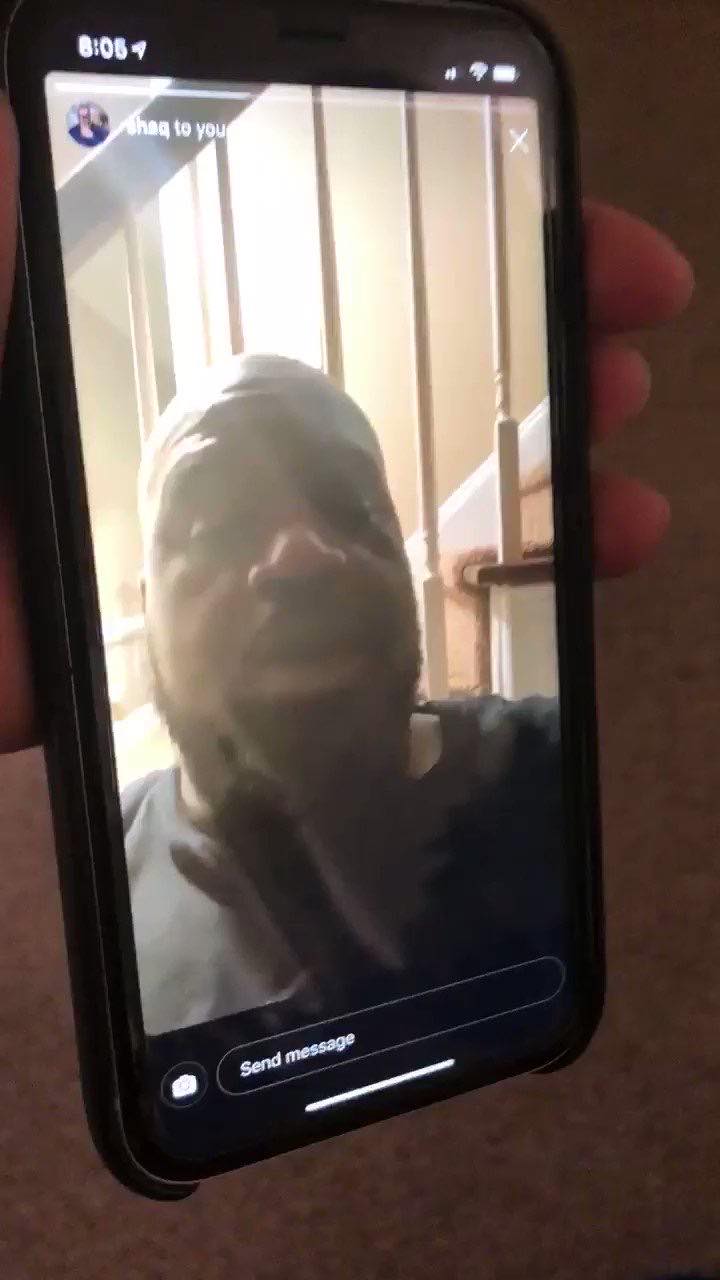 "We absolutely love to read in our home," Chamberlain said son's newfound gift as a sports enthusiast. "In fact, it's our favorite pastime. We literally own more books than we can count, and when Mekhi would become disinterested with me reading countless of books to him, he would pick up his iPad and Google interesting basketball stats and facts."
To his credit, the more he deems it essential to become knowledge about sports opposite those up-to-date scores that customarily scroll across SportCenter's Bottom Line, the more it seems that Mekhi essentially broadens his journalistic mechanics that figure to set him apart mightily from his peers much more sooner than later.
Never mind that he's only eight years of age.
"Over the last five years, he has become a real life NBA basketball Wikipedia," said Chamberlain, trying the best she could to assess her young and gifted son's amazing gift that centered on big time sports. "You can ask him any question you want to about players from Bill Russell, Wilt Chamberlain, Kareem, Magic, Kobe, Michael Jordan, Larry Bird, Isaiah Thomas, Joe Dumars, Tracy McGrady, Charles Barkley, Step Curry, Kevin Durant, Kwahi Leonard, Clay Thompson, Ben Simmons to Zion Williamson."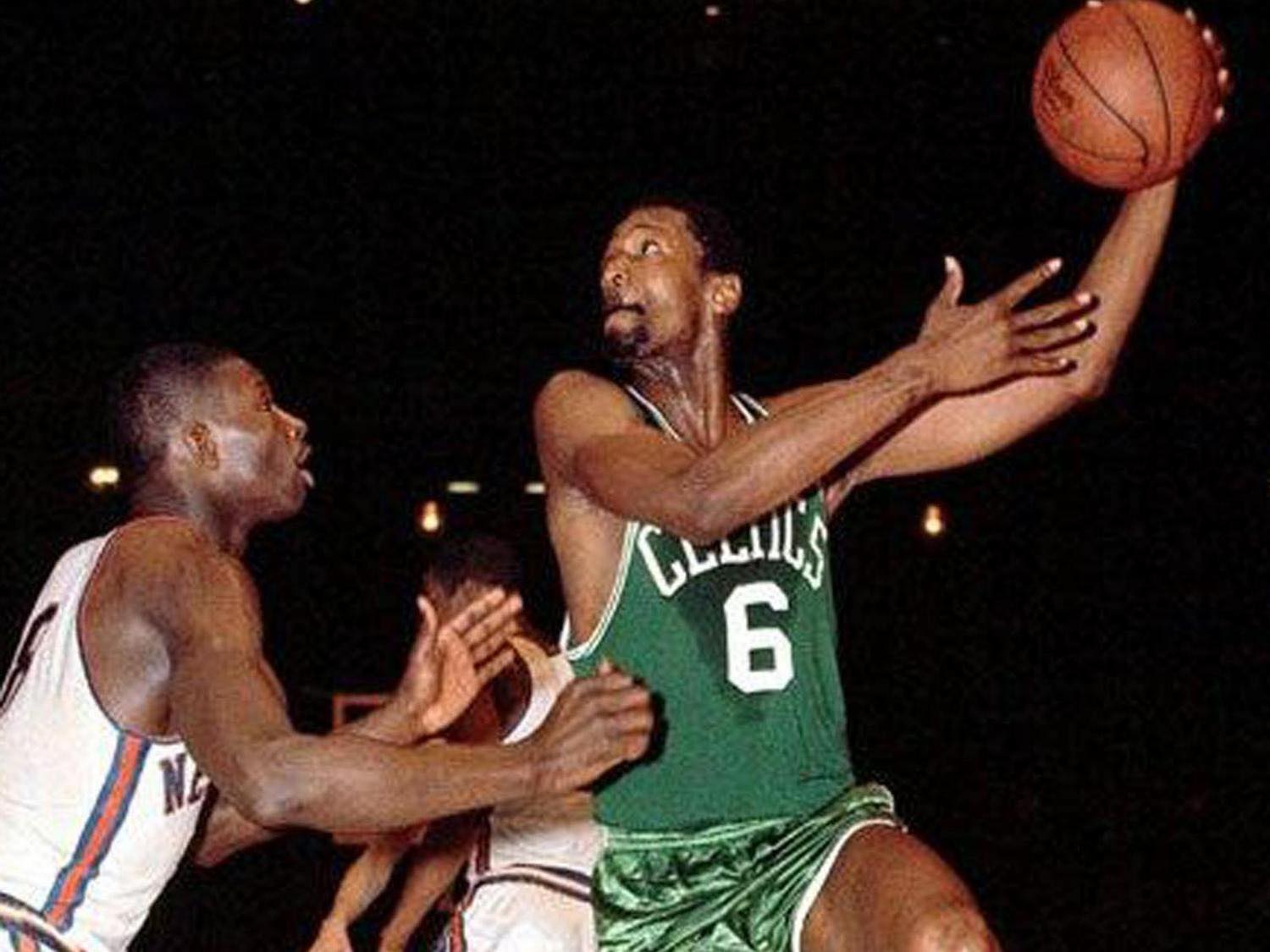 Once someone picks Mekhi's brain about any major professional athlete — past or present — they might as well brace themselves for what essentially will be said next.
"Amazingly, he can recall their height, what cities they were born in, all the teams that each player played on, what year they were recruited and drafted to the NBA, who their rivals were, their current stats, their highest scoring games in a season, the years they were injured, and how the injury impacted their careers," Chamberlain said. "You should hear him tell the story about Yao Ming."
And then there is Mekhi's personal encounter with O'Neal, five-time NBA champion and former LSU All-American.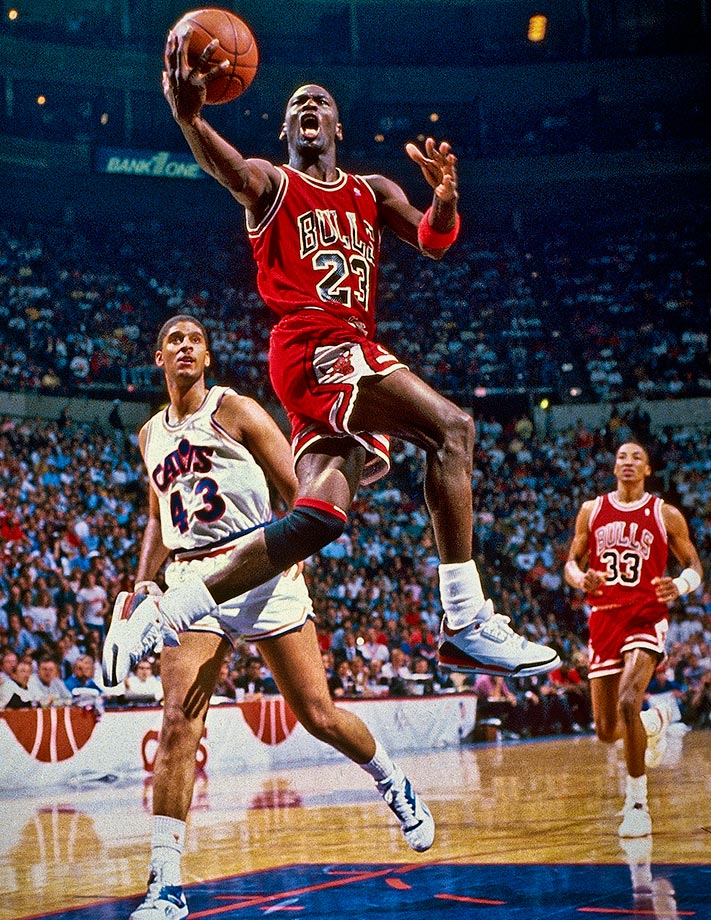 According to Chamberlain, her son and Shaq established friendship during which an awe-inspiring encounter took place, a development that resulted in her son being the beneficiary.
---
"Mekhi has always loved Shaq," Chamberlain said. Since he was five years old, he would tell me that his dream was to play a game of one-on-one with Shaq. To Mekhi, Shaquille O'Neal is larger-than-life. The other day I was in the living room watching something on TV and a commercial for a national pizza chain came on. Just as the commercial came on, Mekhi walked out of his room and was mesmerized by the fact that Shaq was going all around the town delivering pizzas to people."
---
Much to his delight, the young sports buff had become even more attentive to the commercial ad featuring his hero.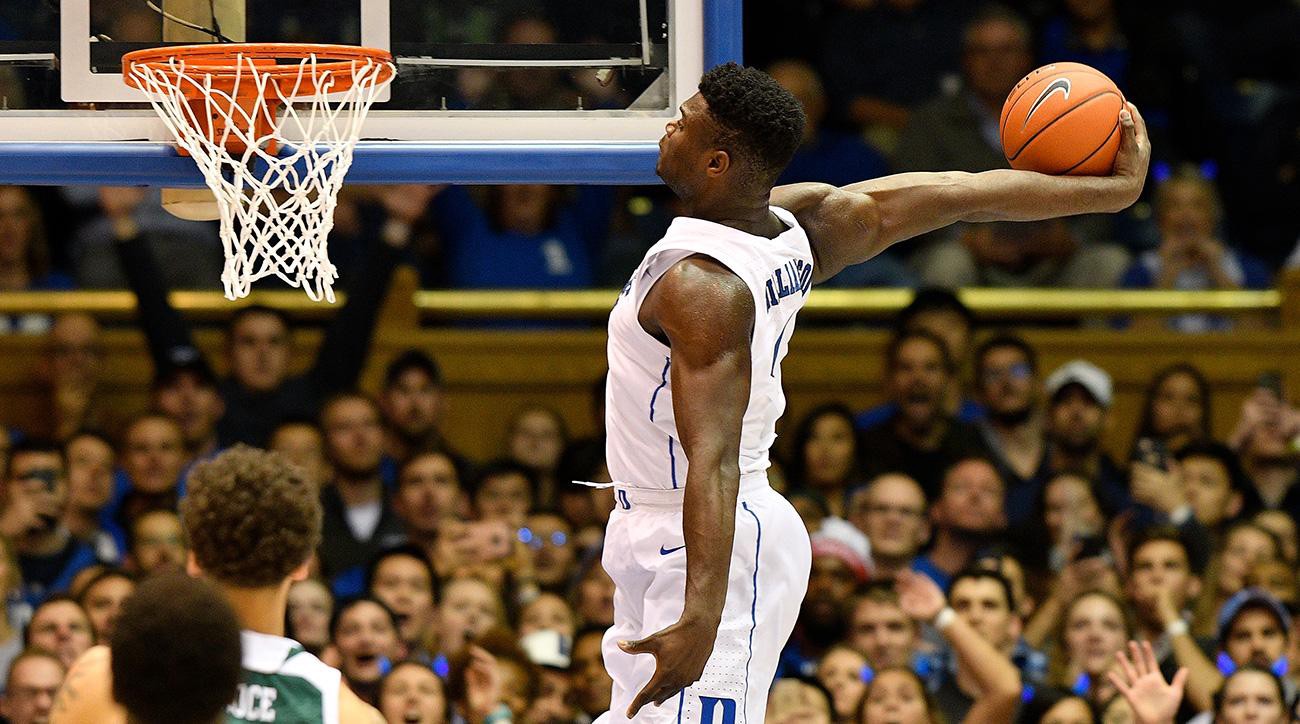 "Mekhi could not believe his eyes…he thought that was the coolest thing ever," Chamberlain recalled. "Right after the commercial went off, Mekhi asked me to call or text Shaq and ask him to bring him a (Papa John's) pepperoni pizza. I just looked at him with a blank stare—I honestly didn't know what to say to him regarding his request, because I was thinking to myself, "Yeah right. I don't know Shaq's telephone number—so I can't call or text him and ask him to bring a pizza over here.
"Mekhi wholeheartedly believed that I would know how to contact Shaq and he was very persistent, so he went as far as to go pick up my cell phone and he handed it to me and said, 'Here mom, please go ahead and call or text Shaq.'"
Interestingly, things would eventually become even more interesting for Mehki.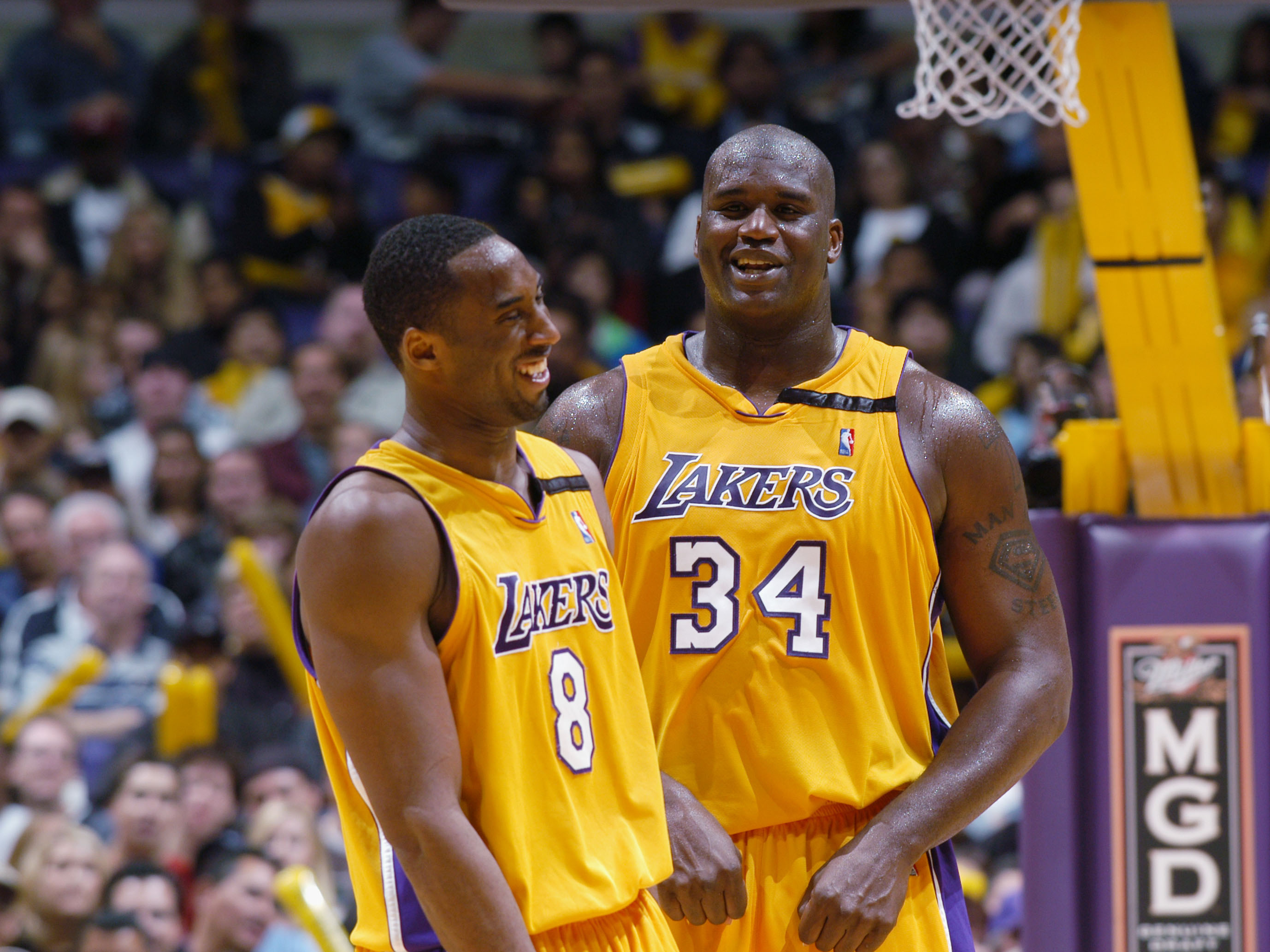 "Not wanting to let my child down, I grabbed my phone and sent a 'Hail Mary' DM to Shaq on Instagram, because my son was standing right there watching me type the message," Chamberlain said. "No pressure…and I hit, 'send,' never thinking that Shaq would actually see the message or read it."
Boy, was she wrong — wrong for all the right reasons to put it more precisely.
"A few days passed, but everyday Mekhi would ask me, 'Did Shaq text you back yet?'" Chamberlain said. "While looking for his pizza, he truly believed his favorite player wouldn't let him down. So I would just remind Mekhi that Shaq is a very busy man, but told him that perhaps when he isn't so busy, he would make time to respond to my message."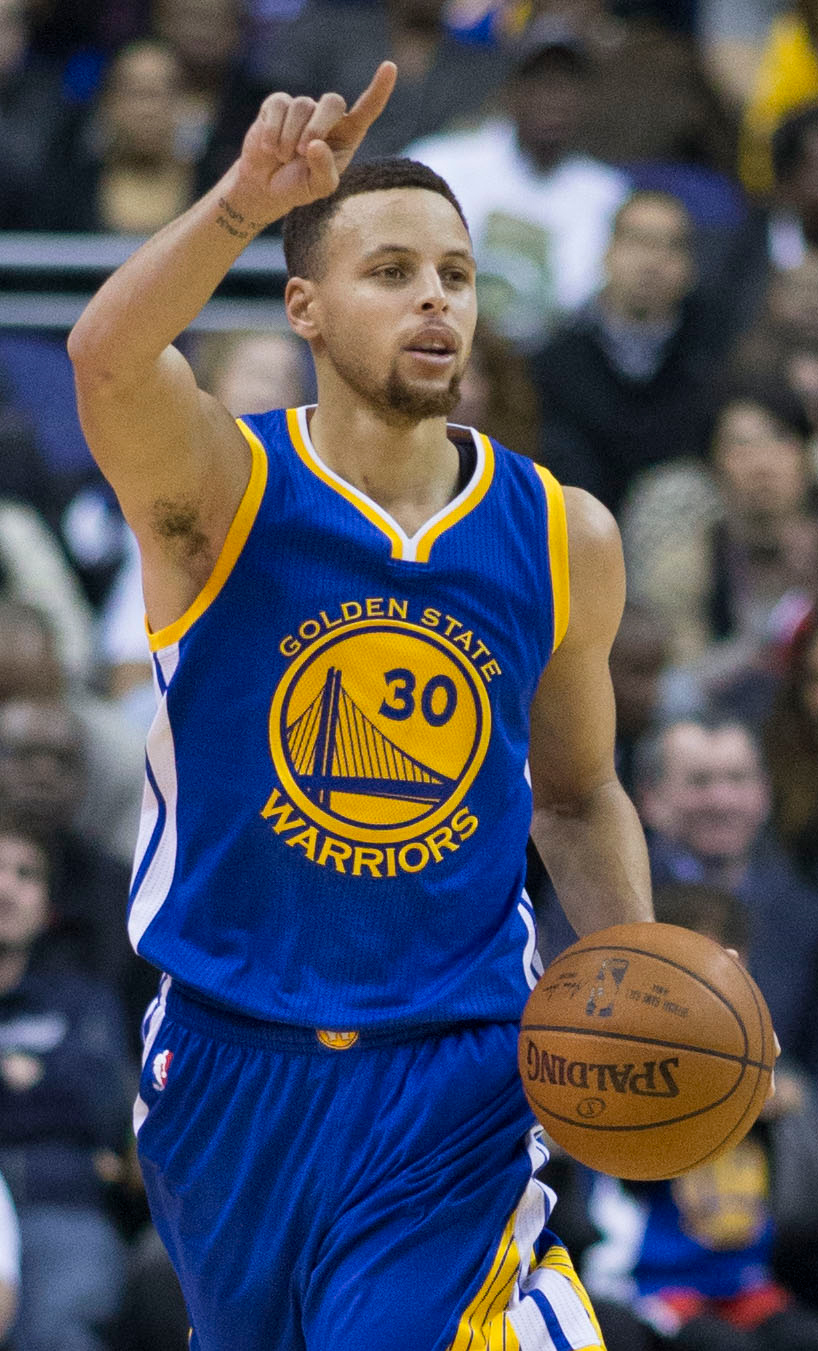 Suddenly, the long-awaited and figurative slam dunk for which Mekhi had waited was finally executed.
"Then it happened," Chamberlain said. "Three days later, I received a personal video message from Shaq to Mekhi and I almost lost it. I couldn't believe my eyes. It was a surreal moment in time. I couldn't wait to show Mekhi that his hero, Shaq, had sent him a personal message. When Mekhi saw the message from Shaq, he was overjoyed. He was smiling from ear-to-ear and he talked about the video message all the way to school that morning.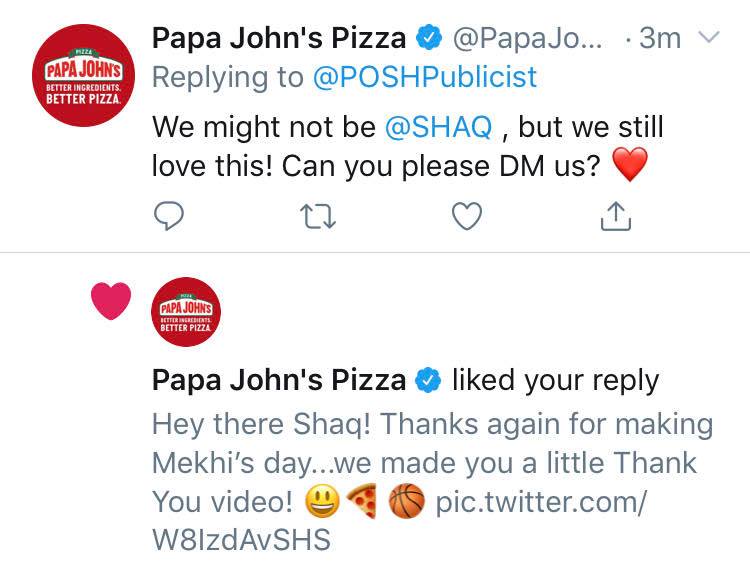 "That same day, I was contacted by the National Pizza Chain via Twitter and they made it possible for Mekhi's entire class to enjoy a pizza party, which made everyone's day," Chamberlain continued. "This is the stuff that dreams are made of."
Much like the wealth of knowledge Chamberlain's son has garnered as such a young age.
Stay tuned. This kid seems well on his way to making major moves in the sports world, something that, well, perhaps even Shaq has sensed.
---
REMEMBER THE NAME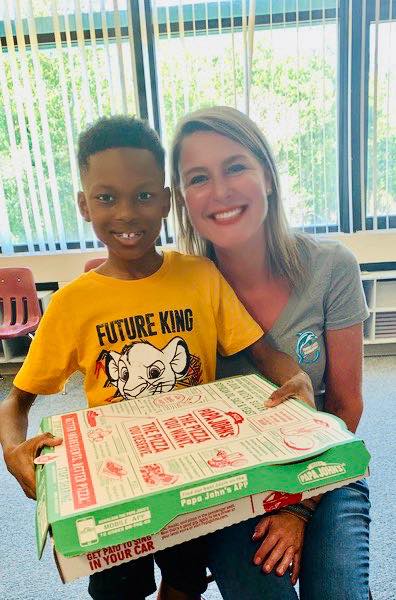 "It was so very thoughtful of Shaquille O'Neal to take a few moments out of his busy schedule to send Mekhi a message," Chamberlain said. "It meant the world to him and it is something that he will never forget."
With all of the sports knowledge he's acquired in recent years, how could he?
---
CONNECT WITH THIS AWARD-WINNING JOURNALIST FOR MEDIA EXPOSURE
EDITOR'S NOTE: If you are an entrepreneur, business owner, producer, author, athlete, musician, barber, life coach, motivational speaker, cosmetologist, tax preparer, model, or pastor/minister who is seeking exposure and would like to share your story with an in-depth news feature, call Reporter Andre Johnson at 901-690-6587 or Facebook message him under "Andre T. Johnson" for details.
Andre Johnson is the award-winning Founder and Publisher for Making Headline News. A 2000 graduate of the University of Memphis School of Journalism and a former staff reporter of sports for the Memphis Commercial Appeal newspaper, Johnson covers the NBA Southwest Division from Dallas, Texas. To reach Johnson, send email to makingheadlinenews@gmail.com or to memphisgraduate@yahoo.com. Also, follow him on Twitter @AJ_Journalist.