Just after 11 p.m. EST on Sunday, Manny Gathers staged to his Facebook timeline some pretty compelling information regarding professional sports entertainment rankings.

Surprisingly, track and field was amongst the 19 sports listed on the chart.

With a No. 3 ranking being rated "Excellent" and No. 1 ranking being rated "Poor," track and field, as it turned out, ranked near the bottom of the pack with three No. 1's. Nevertheless, there is a silver lining and it is called American League Track & Field.

According to Gathers, ALTF has corrected all of the issues that traditional track and field faces today. "ALTF is supreme and is the solution to elevating this Globally Recognized Sport to its rightful position," Gathers said. 

All things considered, credit Gathers and his staff for playing some of favorable role to what undoubtedly is an ongoing upward trend, considering track and field figures to remain one of the world's most popular sports.

An accomplished Baltimore-area entrepreneur and investor, Gathers is the mastermind by behind organizing what he describes as a "uniquely designed" Professional Track And Field League.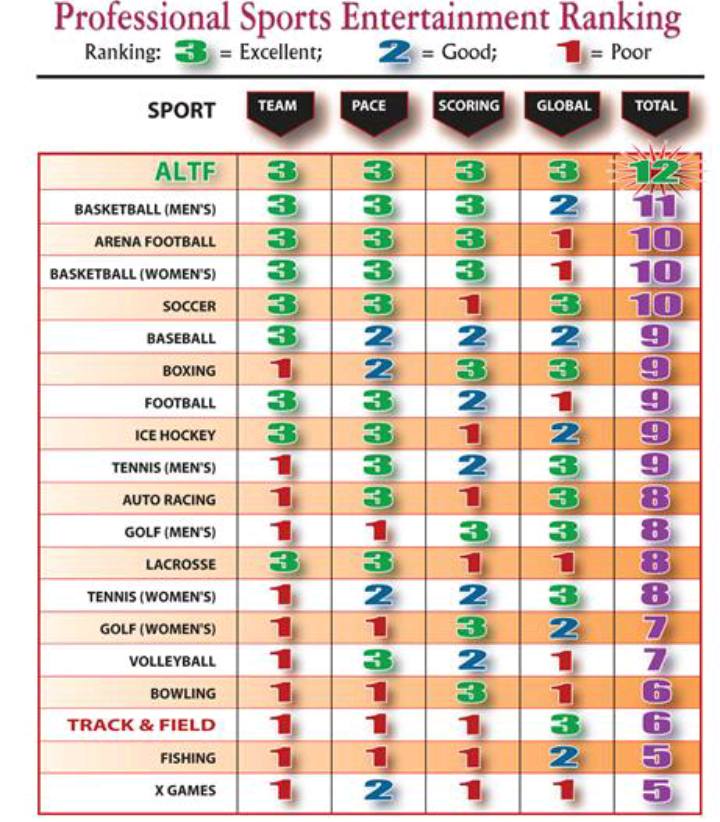 Widely regarded as the first of its kind, Gathers said this is the first and only professional sports league that is comprised of men and women teammates, an up-and-coming league in which many of these athletes have a share in ownership and revenue.
"(We're) the first to have passive, fractional ownership of each team which allows middle-class investors to participate," Gathers told Making Headline News during a weekend interview.
Interesting enough, this track and field organization is the first to consolidate sponsors' contracts into a single, short-term agreement model, Gathers said.
"I enjoy being able to meet, work with and served people of various backgrounds the most," said Gathers, explaining what he admires the most about a uniquely distinct business he hopes will attract more of a global presence in the foreseeable future. "Being able to be a part of a diverse team is a rewarding experience."
What's even more intriguing is that this league strives diligently to attract talented athletes from various levels, most notably former high school and college athletes, or those who have a solid past resume in this internationally-acclaimed sport.
"As far as athletes goes, we will attract and hire graduates from the high school and collegiate levels to participate in the sport," Gathers said.
A league that is steadily devising ways to generate more exposure, it seems that this organization is starting to become a fixture for those who have a fond interest in track and field.
Spectators included.
"Because of our unique capital raising model and debt mitigation strategies, we will draw families to our events," said Gathers, adding that ticket prices will typically range in the neighborhood of less than $35 for regular seating — VIP seats are also available, he said — which will make his organization's events affordable for fans and other groups. "Imagine being able to bring your babies and entire family to a professional sporting event because of affordable ticket prices."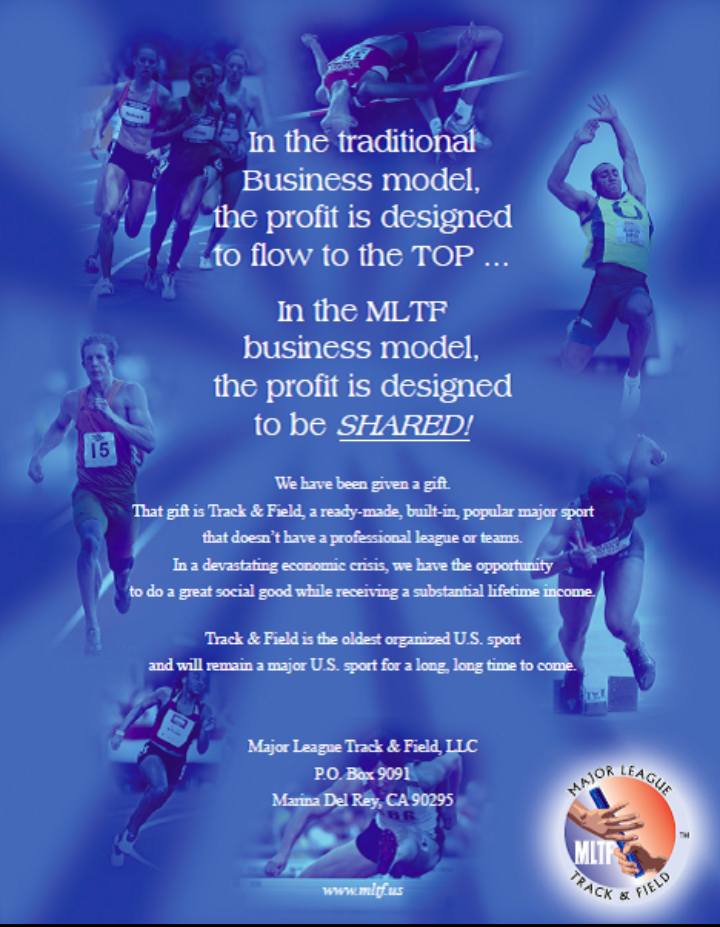 A native of Eutawville, South Carolina, Gathers served more than 20 years of active duty in the Marine Corps and also boasts experience in mid-level management by way of the ever-so-competitive Corporate America industry.
It is due in large part, he said, to his solid experience as an accomplished businessman that has contributed mightily in his latest venture.
"I have been conditioned to manage complex operations, high-valued budgets, and people management," said Gathers, who holds a Bachelor's Degree in Business Operations and an MBA Degree in Business Management from the University of Maryland University College. "My life experiences and world travels have allowed me to interact with people from various backgrounds, ethnicities, religions, and cultures. Strong interpersonal skills have prepared me for this next chapter of my life."
Extensive traveling both in the military and his selected profession have greatly aided him as well.
"I have traveled around the world a couple of times and have lived in multiple countries and states within the USA," Gathers said.
As for his mission for electing to organize an athletic venture of this magnitude, well, his primary objective is simple.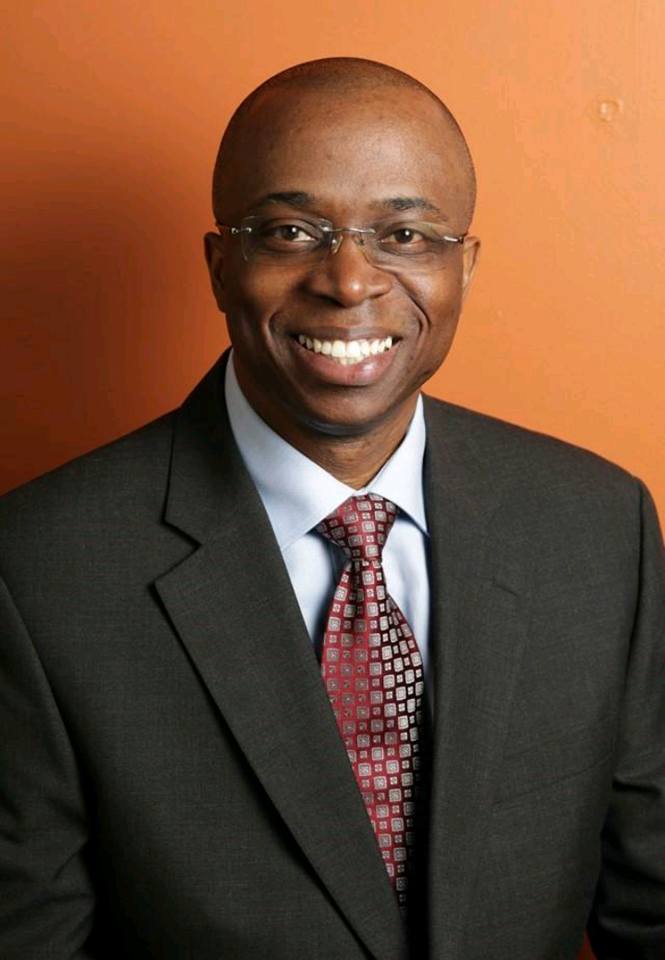 "My personal mission is to successfully bring track and field to life as a professional sport," said Gathers, who acknowledged that he was inspired to organize the league by Ernest Lindo, whom he deems the Author and Founder of this business model. "By doing that, we will be creating thousands of job opportunities, a new shared ownership model, and more financial good for the communities in which we will operate.
As for the notable forthcoming additions and changes with this organization, Gathers said a number of projects are presently in the works as he and his staff continues to upgrade and enhance their brand.
"We have recently begun collaborating with the Black Men United Organization and plan on conducting strategic think-tank events to attract the brightest and ideal Leaders to run the business," Gathers said. "Our primary goal is to target credible celebrities and business owners that share our belief that we can build a successful business model that will provide family entertainment once again, financial and business education, and wealth creation for generations to come."
"Track and field is the oldest known sport in the world," Gathers added. "It is popular in America and internationally. How bad do you want it is the question. When asked, 'Manny, what is it that you need to make this thing work?' I simply say, 'connections'…introduce me to Colin Kaepernick, Usain Bolt, T.I., Olympic Medalists or any respectable Star that can help give birth to this Game-Changing idea.'"
For more information about Manny Gathers and his professional track and field organization, email Manny Gathers at manny@bestmoneystrategies.com. Also, contact Manny via his website www.bestmoneystrategies.com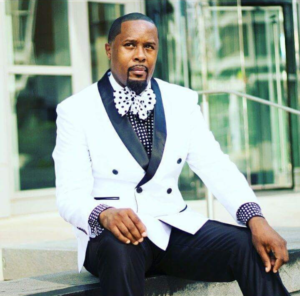 EDITOR'S NOTE: If you are an entrepreneur, business owner, producer, author, athlete, musician, barber, life coach, motivational speaker, cosmetologist, tax preparer, model, or pastor/minister who is seeking exposure and would like to share your story with an in-depth news feature, call Reporter Andre Johnson at 901-690-6587 or Facebook message him under "Andre T. Johnson" for details.
Andre Johnson is Founder and Publisher for Making Headline News. A 2000 graduate of the University of Memphis School of Journalism and a former reporter of sports for the Memphis Commercial Appeal newspaper, Johnson covers the NBA Southwest Division from Dallas, Texas. To reach Johnson, send email to andre@makingheadlinenews.com or to memphisgraduate@yahoo.com. Also, follow him on Twitter @AJ_Journalist.