Memphian Shaneathia Stout's long-awaited entrepreneurship dream comes full circle with new women's shoe boutique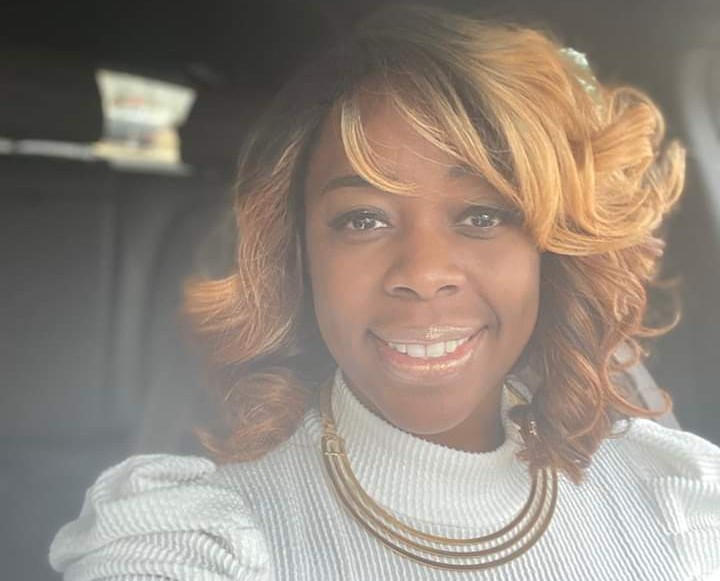 ---
She considers a field and buys it; out of her earnings she plants a vineyard; She sets about her work vigorously; her arms are strong for her tasks. (Proverbs 31:16-17 NIV)
---
TEN-NES

–

SEE HER SPIFFY SHOES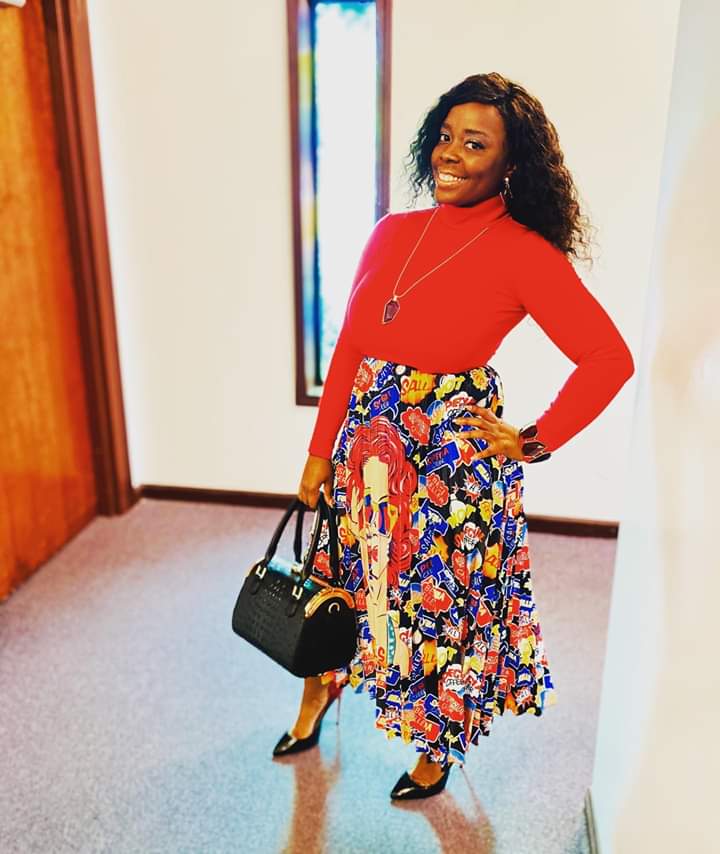 ---
Late last week, Shaneathia Stout provided her gallery of social media followers with a rather compelling preview to her latest endeavor.
Given the overwhelming reactions, it's safe to assume that Stout has come up with a brilliantly remarkable venture.
"Coming Soon Elite Sole's By Shunta…Pre-order available," Stout wrote on Facebook timeline, a June 18 post that was accompanied by two pairs of her designer women's dress shoes.
For Stout, a Mid-South-area Corporate America professional who works as an independent insurance agent, that she has delved off into the ever-so-competitive world of entrepreneurship with the startup of Elite Soles By Shunta is shaping up to become a monumental thing of beauty.
---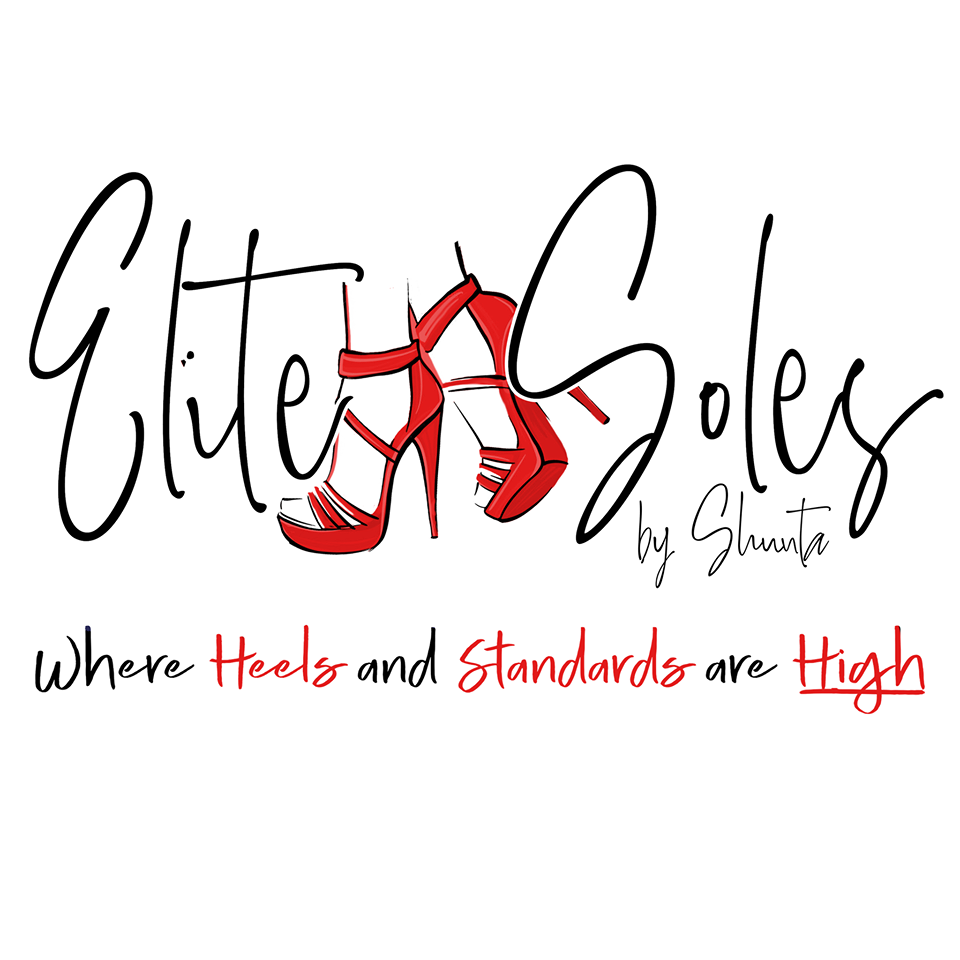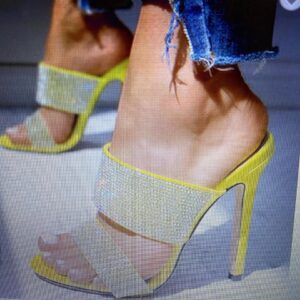 Although she's a few weeks removed from having established her Memphis-based women's shoe boutique, Stout — a woman of distinct style and class in her own right — seems well on her way to overseeing the day-to-day operations of a successful business.
Upon announcing her newly-erected boutique, Stout immediately was the beneficiary of a rash of praises and congratulatory shout outs via social media, most notably from individuals who expressed excitement in supporting her up-and-coming boutique.
A business that was birthed amid the wise counsel of her father, Stout, for some time, sensed the time would ultimately arise for her to embrace the golden opportunity in taking that massive leap of faith as a newcomer to entrepreneurship.
So far, so good for this native Memphian, whose women's shoe boutique figures to become a constant fixture, especially for ladies who aspire to enhance and upgrade their wardrobe in the aftermath of this unprecedented global pandemic.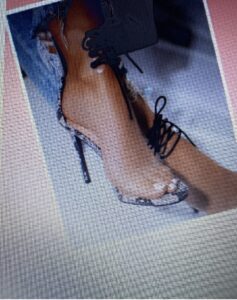 "I have always had a driven, goal-oriented attitude," Stout, 35, told Making Headline News this week. "My father instilled me to go after what I wanted."
And the rest, as they say, was history.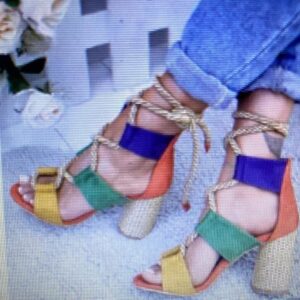 Having steadfastly absorbed her father's pertinent advice and run with it, Stout — a devout woman of faith — is devising ways to strategically market her newly-established brand, a trend that, much to her delight, seems to have already garnered a favorable presence outside of the Mid-South.
"This was a self-generated idea, but I also had great support from family and friends," Stout, a graduate of Bolton High School, said. "I'm hoping this new opportunity will take me places I haven't imagined. I am just getting started and ready to share with the world (my new business)."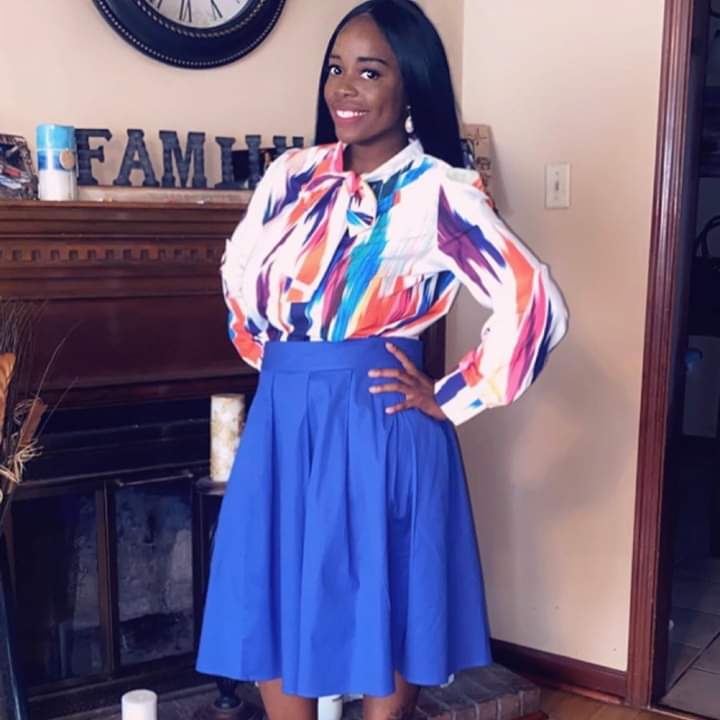 ---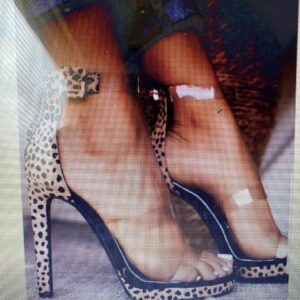 Aside from creating what she hopes will blossom into a global-oriented venture, Stout emphasized, among other things, the startup of her new business also will afford her the ideal platform to empower women to become a better version of themselves, particularly through the very thing women love most — trendy fashion shoes and more.
"(I'm look forward to) encouraging women to own the ground we walk on with style and sophistication," said Stout, explaining her strategic mission through her latest endeavor. "I want to cater to all women, and everyone deserves a stylish, comfortable, yet affordable shoe."
---
S

H

U

N

T

A

'S

K

E

Y

A

L

L

–

S

T

A

R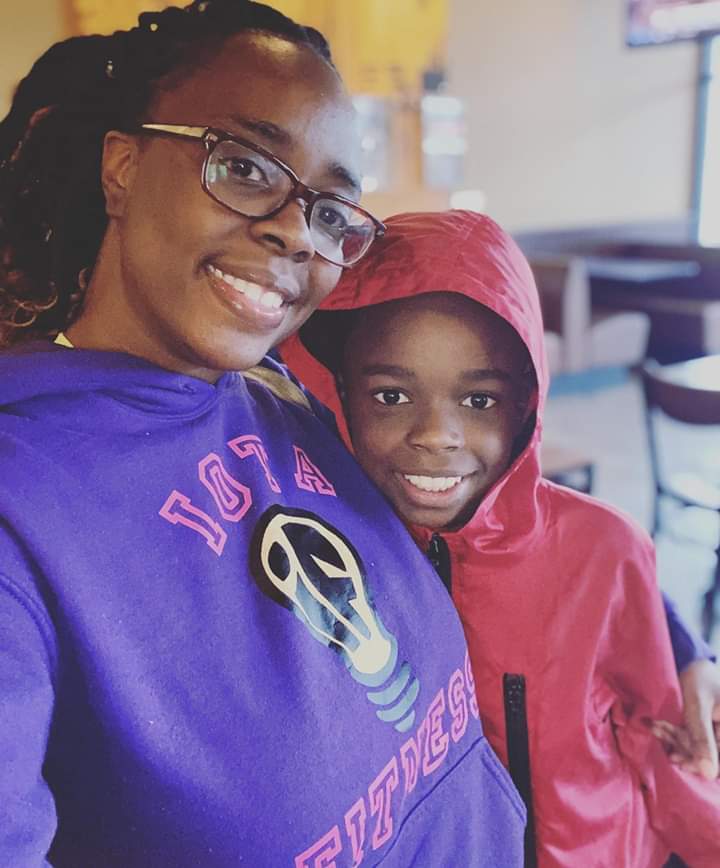 ---
Interestingly, Stout's awe-inspiring vision for starting a women's shoe boutique arose from her childhood hobby during which she was routinely spotted trying on her mother's assortment of designer shoes.
"I absolutely love shoes," Stout said. "I remember as a little girl, walking around in my mother's shoes. Women love shoes and sometimes don't know where to look. I want to be that source."
A source that, much to Stout's credit, figures to emerge as a continuous success — much sooner than later.
"I love helping people," Stout said. "Inspiring a person comes with two core beliefs: believing in yourself and believing in others. I believe I can do anything, and I want others to know they can as well. If that one small voice of inspiration and encouragement can push and develop someone to be all they can be, I want to be that person."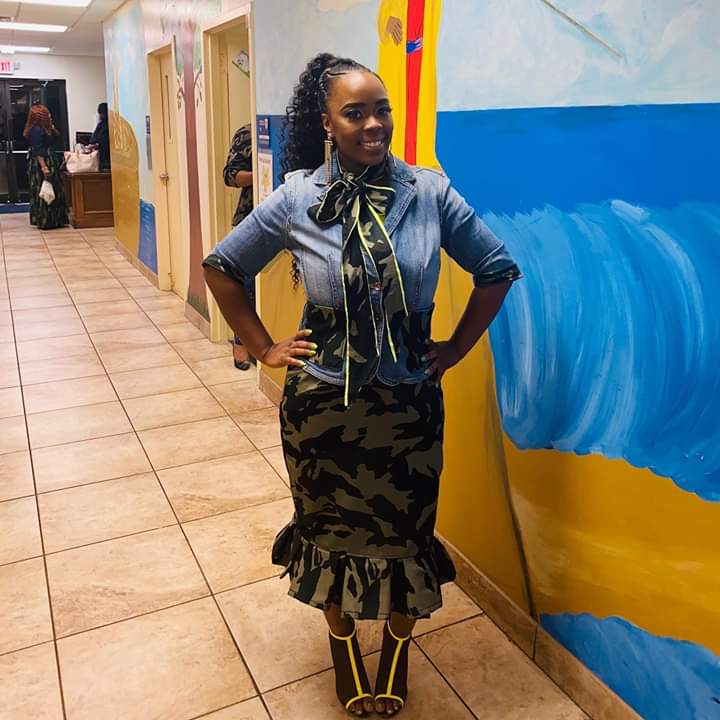 ---
That, after all, is what embracing one's divine purpose entails, Stout hinted.
"My purpose is to serve, whether it's just a word of encouragement, a simple smile, a stylish shoe, or an insurance policy to loved ones. I want to make an impact on those around me one shoe and policy at a time."
Talk about savoring the best of both of worlds.
---
STOUT

:

THE LICENSED INSURANCE AGENT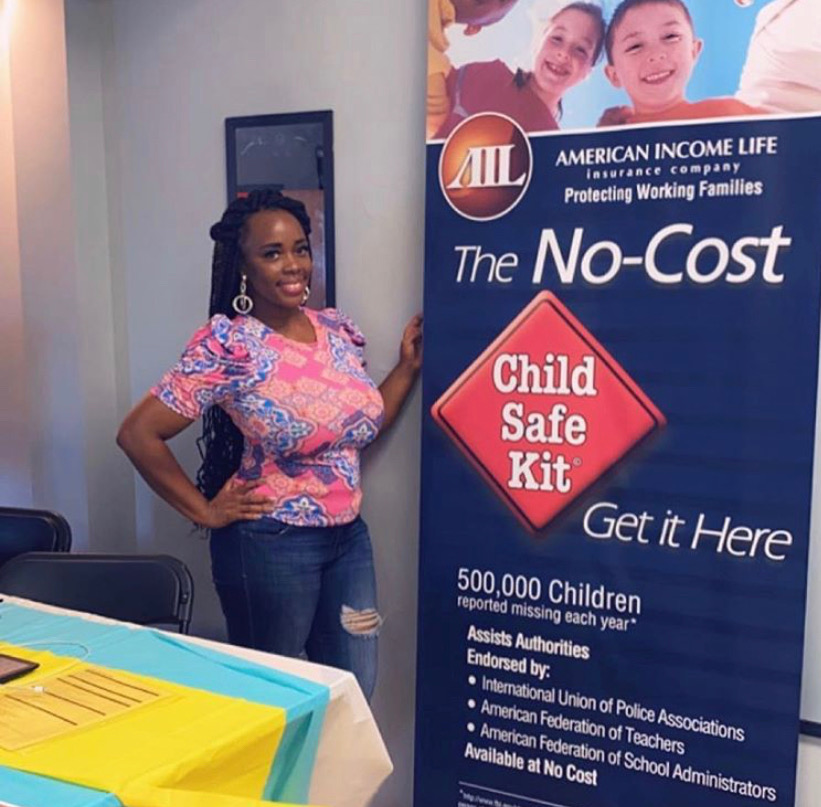 ---
An accomplished Corporate America professional, Stout is a catalyst for American Income Life Insurance Company. A New York-based company, American Income Life (or AIL) is widely known for offering two types of insurance: whole life and term insurance.
According to a spokesperson for AIL, the specifics of your life — your age, income, and other factors — will help determine which type of and how much life insurance is appropriate for you, although one notable fact remains: Funds for your funeral and final expenses will always be needed.
In essence, if the loss of your income would negatively impact those who depend on you, consider adding a term life policy to a whole life policy. Term life insurance can help your family if you die during your peak earnings and asset accumulation years. For more information, Stout can be reached via email at ShaneathiaHill@ALTIG.com. 
---
For more information about Mid-South Businesswoman Shaneathia Stout of Elite Soles By Shunta, or to order her products, call 901-356-5469 or connect with her via social at Facebook: https://www.facebook.com/Elite-Soles-By-Shunta-103660758064930/; Instagram:

@elitesoles2020

. Also, send email to

Elitesoles2020@gmail.com

.
---
CONNECT WITH THIS AWARD-WINNING JOURNALIST FOR MEDIA EXPOSURE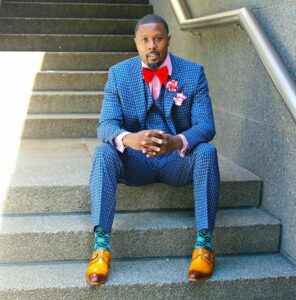 EDITOR'S NOTE: If you are an entrepreneur, business owner, producer, author, athlete, musician, barber, life coach, motivational speaker, cosmetologist, tax preparer, model, or pastor/minister who is seeking exposure and would like to share your story with an in-depth news feature, call Reporter Andre Johnson at 901-690-6587 or Facebook message him under "Andre T. Johnson" for details.
Andre Johnson is the award-winning Founder and Publisher for Making Headline News. A 2000 graduate of the University of Memphis School of Journalism and a former staff reporter of sports for the Memphis Commercial Appeal newspaper, Johnson covers the NBA Southwest Division from Dallas, Texas. To reach Johnson, send email to makingheadlinenews@gmail.com or to memphisgraduate@yahoo.com. Also, follow him on Twitter @AJ_Journalist or Instagram at @makingheadlinenews.