Washington, D.C. area businesswoman Sadija Smiley on her nonprofit organization: 'My No. 1 inspiration is my angel baby, Ivyanna'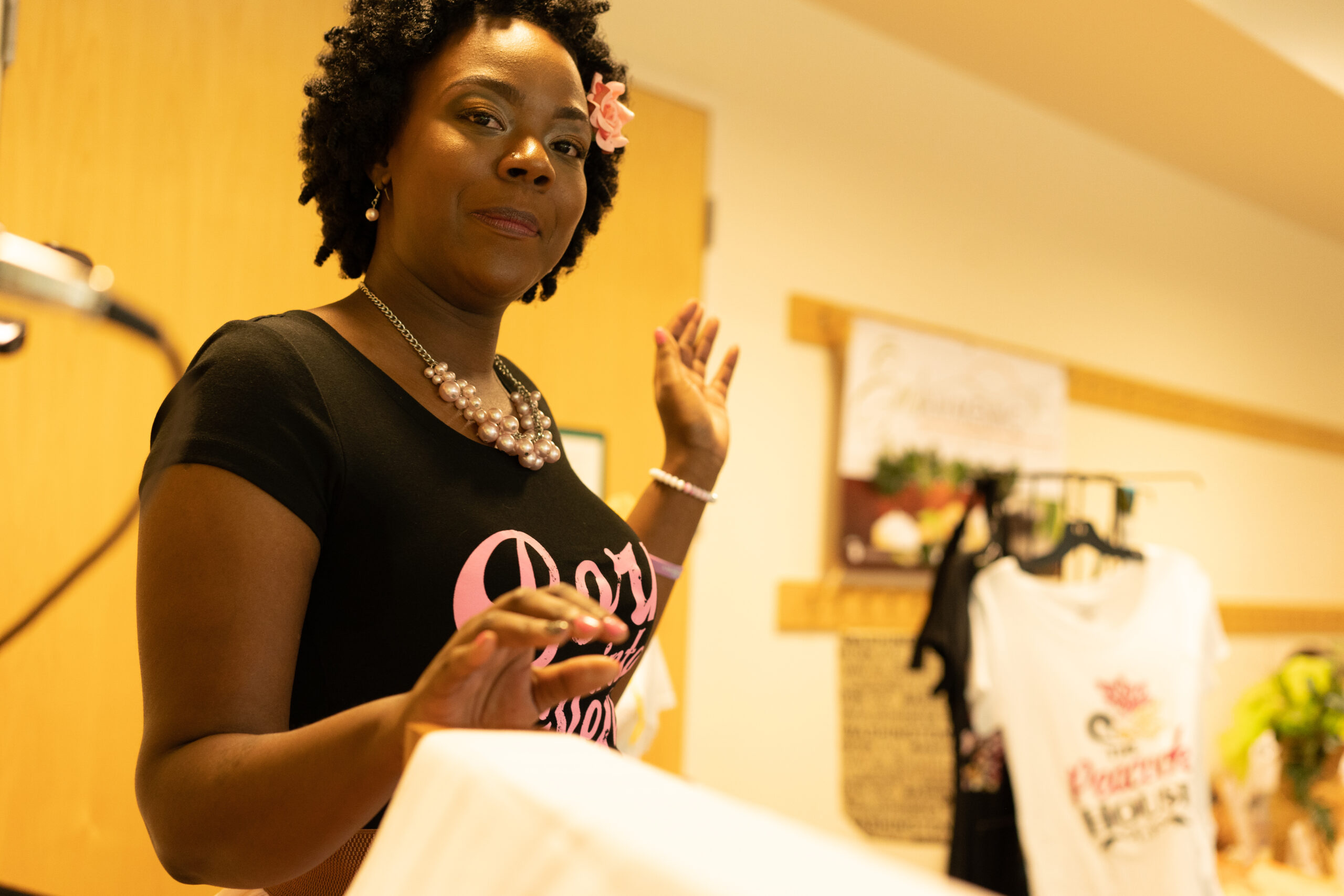 ---
Nehemiah said, "Go and enjoy choice food and sweet drinks, and send some to those who have nothing prepared. This day is holy to our Lord. Do not grieve, for the joy of the Lord is your strength." (Nehemiah 8:10 NIV)
---
REMEMBERING LITTLE IVYANNA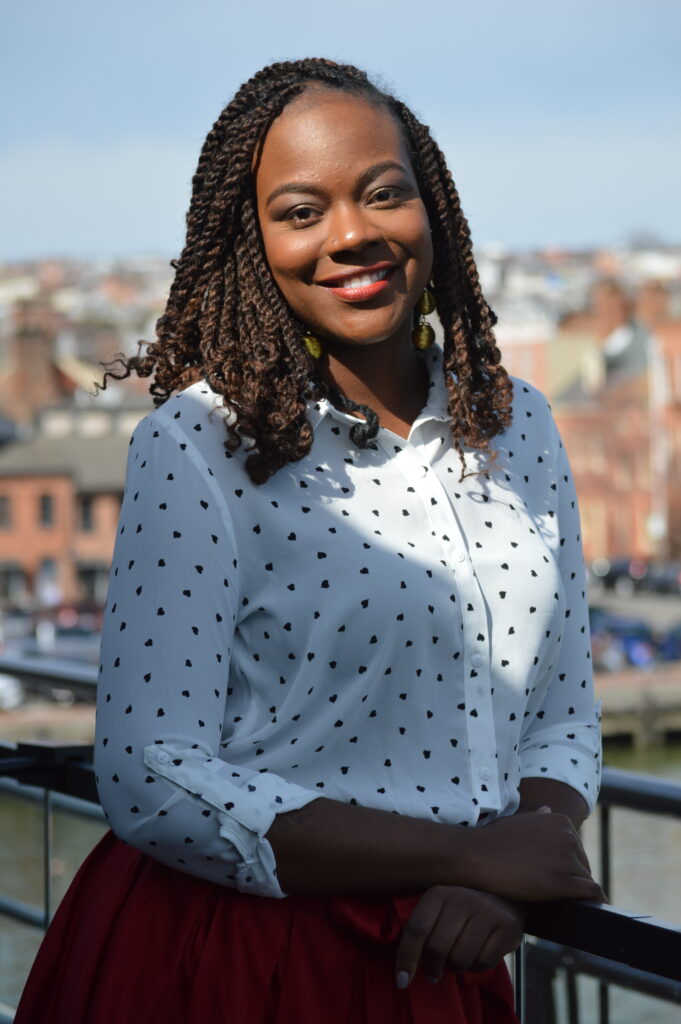 ---
To her distinctly unique credit, Sadija Smiley is doing it all for Ivyanna Salene, her fallen angel, who passed away when she was just 36 weeks pregnant.
"To honor her life, I've founded a nonprofit organization," Smiley told Making Headline News during a recent interview.
The nonprofit organization to which Smiley is alluding is Stillborn And Infant Loss Support, her notable and progressive Washington, D.C.-metropolitan area endeavor that is widely known for strategically providing a credible platform of community, mentorship, education, and advocacy to families impacted by pregnancy loss or the death of a baby before their first birthday.
In essence, the strategic mission of Stillborn And Infant Loss Support (or SAILS) is to provide other survivors with fervent support, particularly as they honor their child's life while raising awareness.
---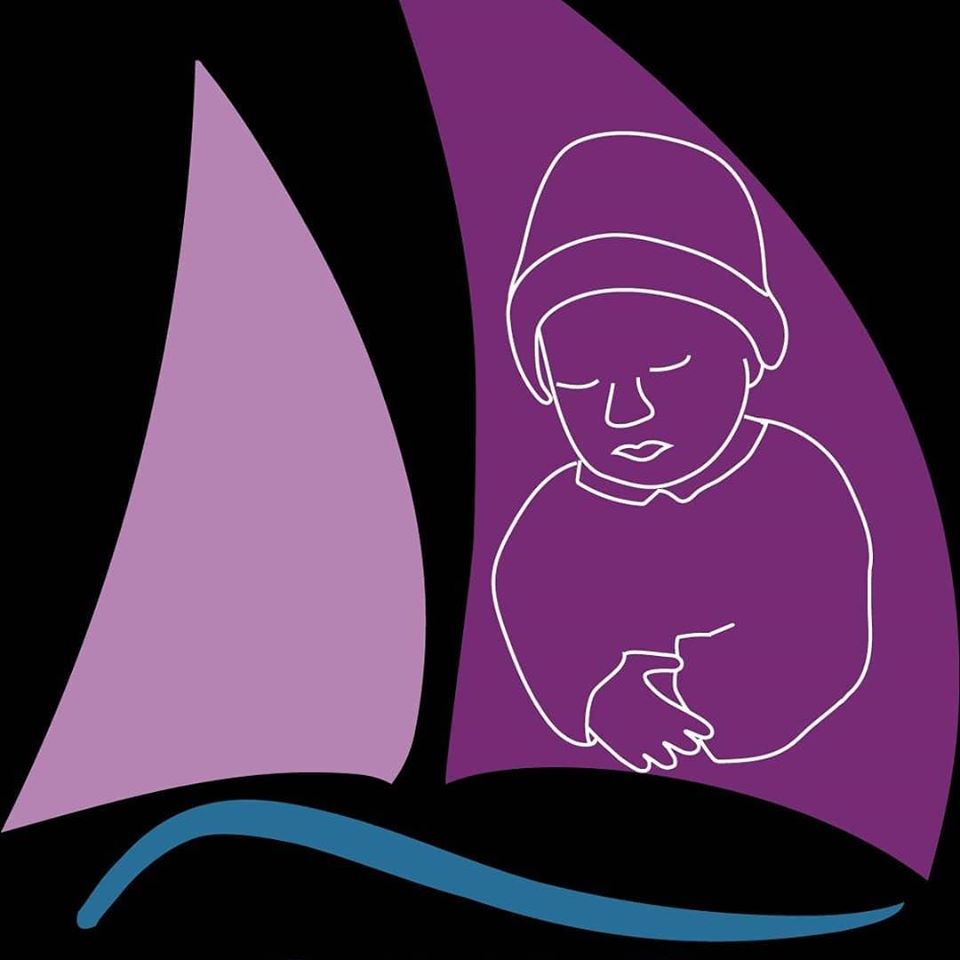 "We want to create a community where those who have lost a child can communicate with, help console, and inspire each other to ensure them that they are not alone," said a spokesperson for SAILS in a detailed introduction of this organization on its Facebook business page.
Suitably known as the Executive Director for SAILS, Smiley's said her quest to start a credible business venture emerged amid her keen ability to excel.
"I've always had the desire to be better with the internal need to excel," Smiley, a native of Philadelphia (she was born and raised in the historic West Philadelphia, she emphasized), said. "I'm always testing myself and, when I fall short, I vow to improve. My internal commitment and motivation have always been more powerful than external competition. When you are internally motivated to always get better, you end up winning a lot more than you lose."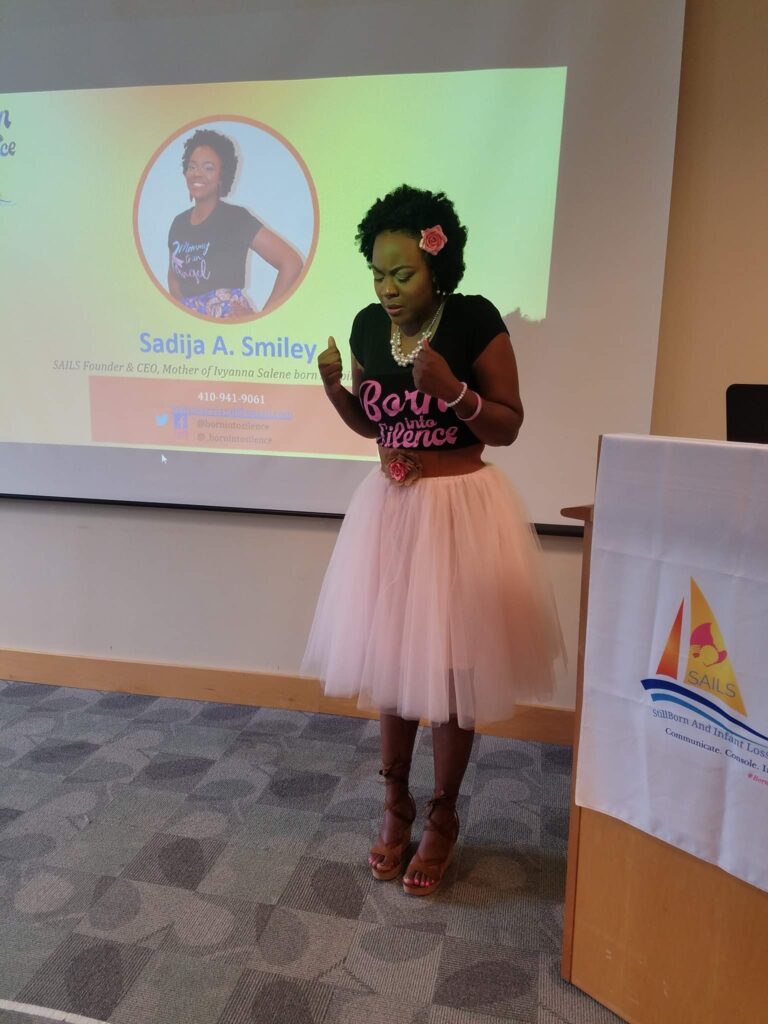 ---
A credible and flourishing nonprofit organization that is steadily becoming a thriving movement, of sorts, Smiley has been afforded the golden opportunity to promote and bring about awareness of SAILS in a variety of establishments around the country.
"I have had the pleasure to travel the East Coast and Midwest to speak about pregnancy and infant loss, as well as grief," Smiley said. "It is my mission to travel the world, supporting and advocating for bereaved families."
---
DESTINY STEPS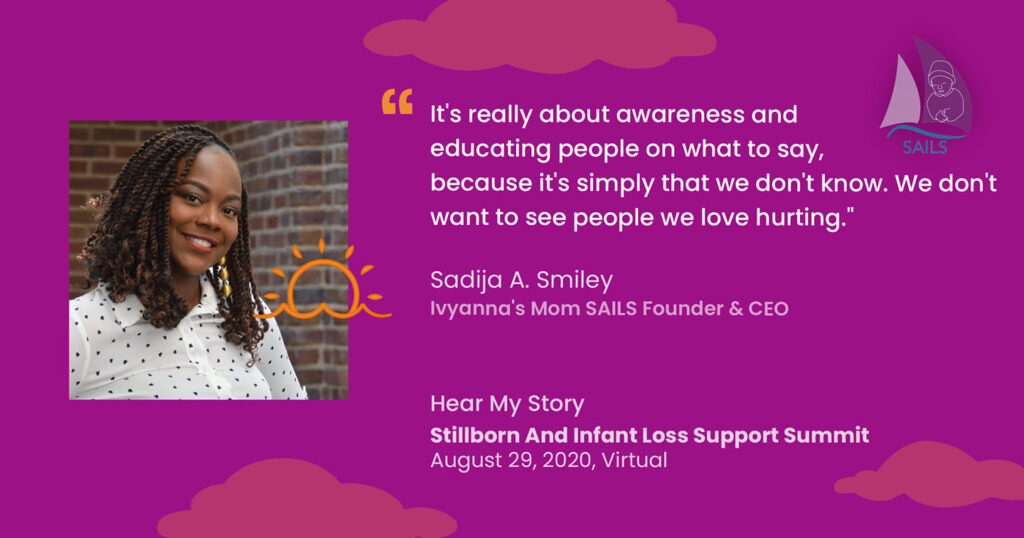 Much to her delight, many who share a similar story as Smiley's have bought in mightily to the commendable work she's invested through her successful nationally-acclaimed organization, a trend about which even the beloved Ivyanna Salene can look down from the heavens and smile.
"My personal mission to make sure that the world knows that my daughter exists and to create a legacy," Smiley explained. "Also, for the many families that have experienced the devastating loss of their baby and feel unsupported, I want to ensure that those affected have a strong support network during their time in need.

"Many become accustomed to finding themselves in tears at odd moments throughout their days when they think of their child. Others believe that their loss has destroyed their happiness and sense of security, and now feel that they will be bitter and joyless forever. That does not have to be the case."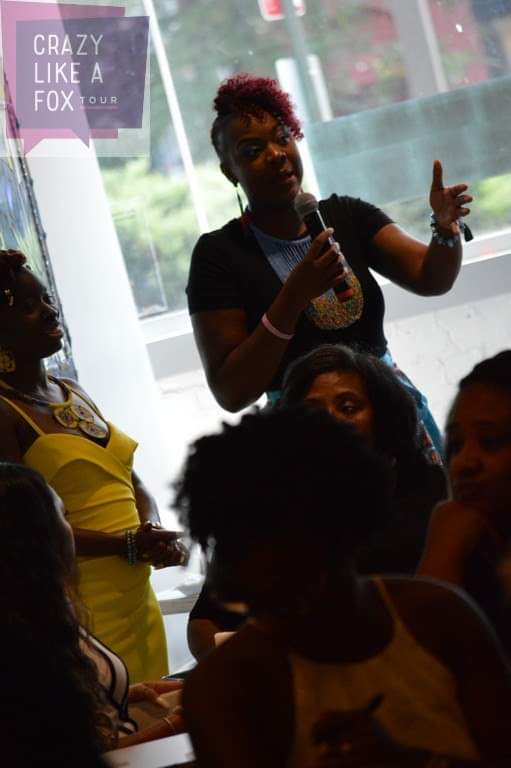 ---
As for those who have inspired her to move with the startup of her nonprofit, Smiley said: "My No. 1 inspiration to do this is my angel baby, Ivyanna. My two living children, Kamryn, and Kennedy, inspire me to keep going in their sister's memory."
A graduate of Philadelphia's Overbrook High School, Smiley holds Bachelor's Degree from West Virginia State University, where she majored in Psychology while minoring in Criminal Justice. Consequently, she acquired an MBA from from Strayer University's Philadelphia campus.

Having been an advocate for and supporting bereaved families for the past six years, Smiley has been a fixture in the nonprofit organization sector since 2001 during which her chief emphasis is centered on empowering others to overcome life's challenges.
A recipient of both the Prince George's County and The Leadership For Excellence's Top 40 under 40 — which recognized her as a next generation leader — Smiley also is an international bestselling author as one of 90 women who contributed to the book, Finding Joy In the Journey: Healthy Ways to Navigate Grief 90 Day Devotional, an anthology that was spearheaded by fellow Washington D.C. author Vernessa Blackwell.
---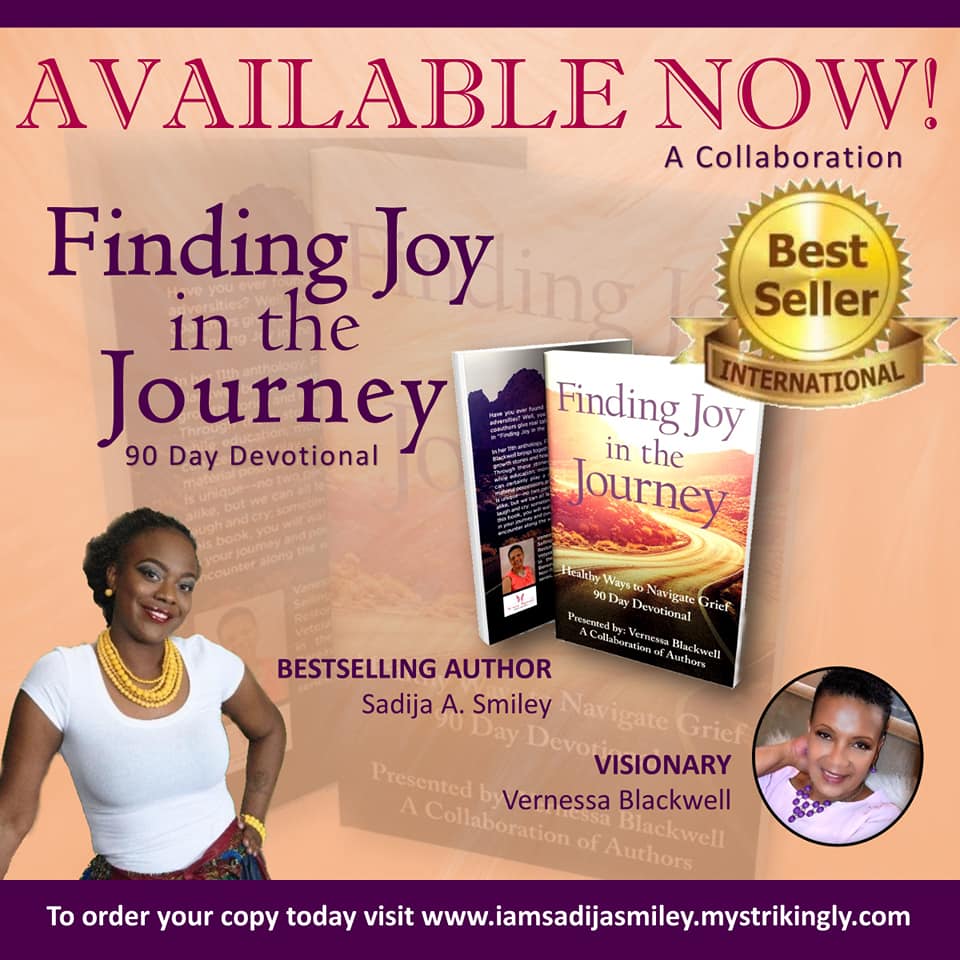 As for SAILS, Smiley said: "We don't cater to any specific age group. However, we cater to bereaved families. All moms, dads, aunties, uncles, grandparents, siblings, cousins, etc., who were expecting a baby to come home and stay home.
"It is important that others know that they are not alone," Smiley continued. "We all experience life's challenges and oftentimes feel defeated. I want others to know what I have experienced and see that I still have joy. It's important that we connect with others that have been where we have been and see them living their life beyond their loss so that they know that it's possible for them too."
---
MORE ON SADIJA SMILEY

:
---
For more information about Washington, DC-area Businesswoman/Author Sadija Smiley of Stillborn And Infant Loss Support (or SAILS), to inquire about her organization, her book, or to schedule her for a public appearance or speaking engagement, call 410.941.9061 connect with her via social media at Facebook: https://www.facebook.com/bornintosilence/; Instagram: https://www.instagram.com/_bornintosilence/; Twitter: https://twitter.com/bornintosilence. Also, send email to:

sailsmaryland@gmail.com

.
---
CONNECT WITH THIS AWARD-WINNING JOURNALIST FOR MEDIA EXPOSURE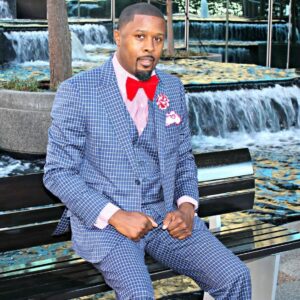 EDITOR'S NOTE: If you are an entrepreneur, business owner, producer, author, athlete, musician, barber, life coach, motivational speaker, cosmetologist, tax preparer, model, or pastor/minister who is seeking exposure and would like to share your story with an in-depth news feature, call Reporter Andre Johnson at 901-690-6587 or Facebook message him under "Andre T. Johnson" for details.
Andre Johnson is the award-winning Founder and Publisher for Making Headline News. A 2000 graduate of the University of Memphis School of Journalism and a former staff reporter of sports for the Memphis Commercial Appeal newspaper, Johnson covers the NBA Southwest Division from Dallas, Texas. To reach Johnson, send email to makingheadlinenews@gmail.com or to memphisgraduate@yahoo.com. Also, follow him on Twitter @AJ_Journalist.