MAKING MAJOR STRIDES: Florida businesswoman Rhonda Williams-Turner's credible nonprofit organization has become a national game changer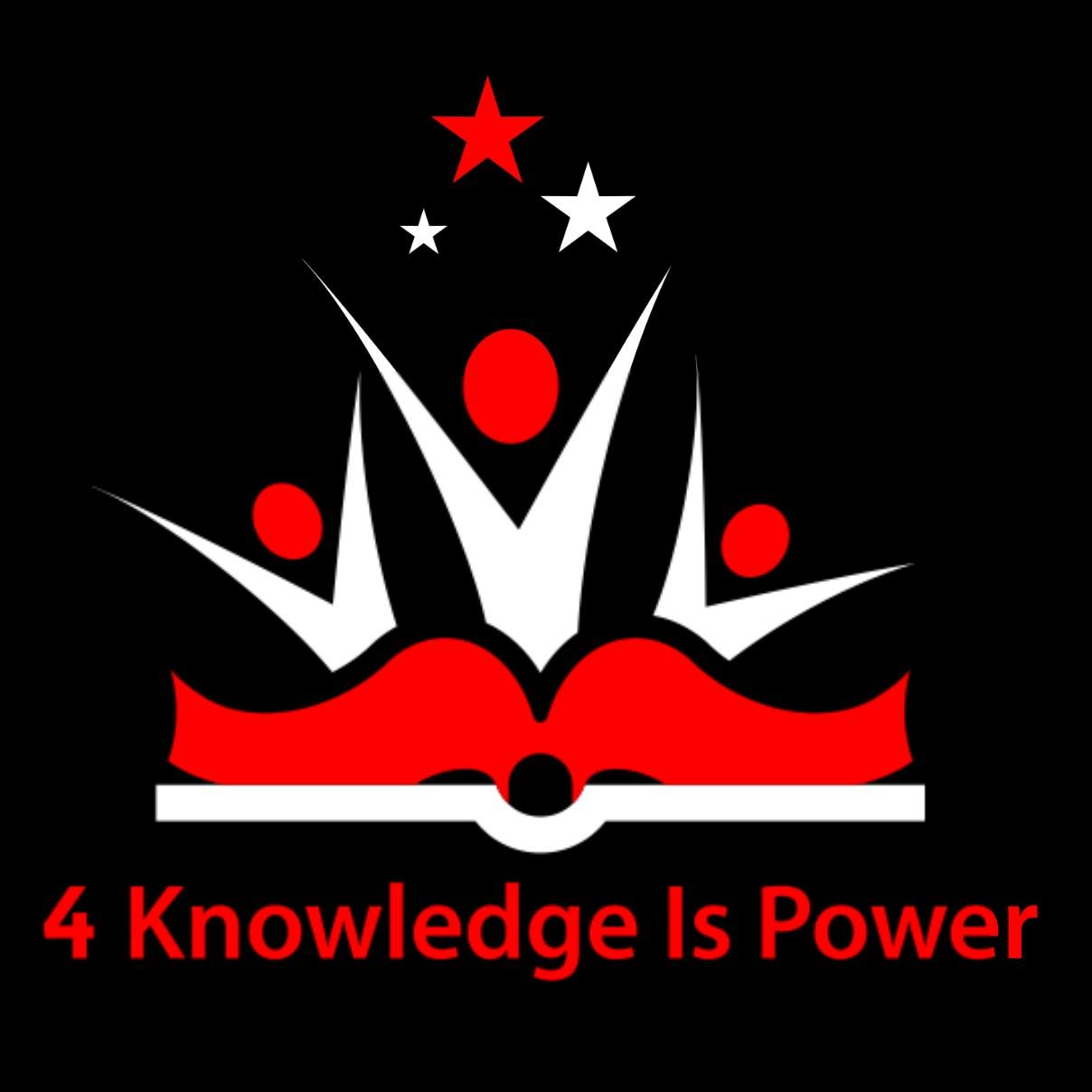 EDITOR'S NOTE: This is the last of two in-depth news stories Making Headline News is featuring on Delray Beach, Florida Author/Businesswoman Rhonda Williams-Turner.
---
She considers a field and buys it; with the fruit of her hands, she plants a vineyard. (Proverbs 31:16 ESV)
---
LEADING BY EXAMPLE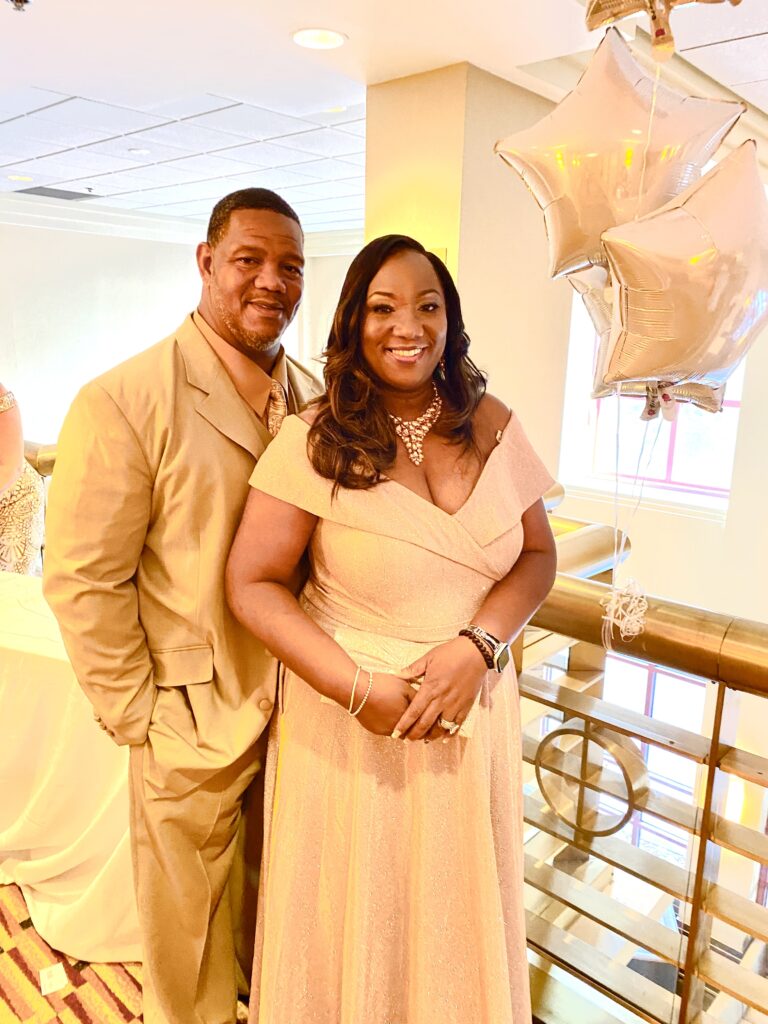 ---
According to scripture — particularly Romans 2:11 —there is no respect of persons with God.
Much to the delight of Rhonda Williams-Turner, she's been blessed to have discovered this pivotal notion time and again during the course of her life, especially during her teenage years.
Having become pregnant as a teenager, amongst the life-altering things about which Williams-Turner had come to discover is that God can use His people in the wake of arguably their life's grandest of challenges.
"My grandmother, Evelyn Lawrence, even though I had my first child at 18, (but) she stood by me," Williams-Turner told Making Headline News during a weekend interview. "She pushed (me). She told me I could be anything and a couple family members (did also)."
Fortunately for Williams-Turner, 51, she has spent a majority of her life heeding — and clinging to — her grandmother's wise counsel, both in the natural and the spiritual.
---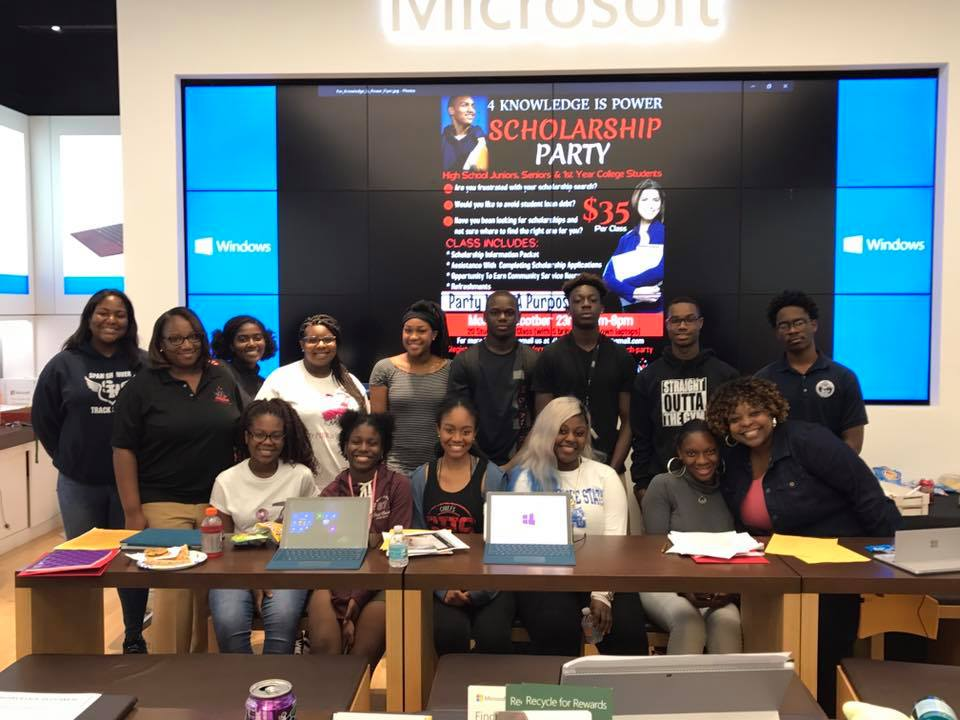 ---
Consider, for instance, how Williams-Turner has applied such godly wisdom to her everyday living, particular as an accomplished entrepreneur who is the face of 4 Knowledge Is Power, her Delray Beach, Florida-based nonprofit organization that has become a fixture for providing positive activities to the community. This is done mostly by aiding individuals to steadfastly accomplish more through educational and cultural experiences in hopes of stimulating what Williams-Turner and her staff describe as "the desire to dream bigger, reach higher, and achieve more," as mentioned in a detailed introduction of this venture at http://www.4knowledgeispower.org/about.html.
In essence, 4 Knowledge Is Power has developed a keen commitment to strategically providing high-quality programs for youth, that will support healthy development, academic achievement, leadership, growth, and success.
"Our organization gives hope, builds values, raises self-esteem and confidence, and most important, instills the values of social responsibility and integrity in each youth," a spokesperson for 4 Knowledge Is Power said, adding that in the wake of the organization's 2016 College Tour, 95 percent of students has subsequently earned college degrees.
---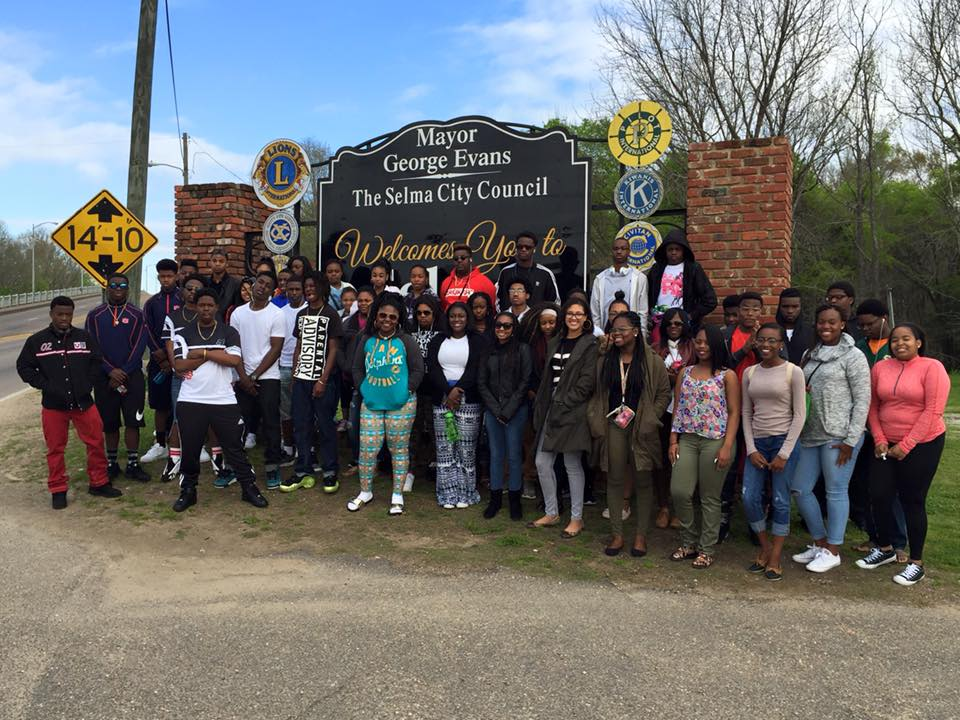 ---
A native of Vero Beach, Florida, Williams-Turner acquired a Master of Science Degree in Mental Health/Marriage and Family from Palm Beach Atlantic University, after which she began building an immeasurable legacy, one that experienced a considerable amount of growth in recent years, in large part because of its solid leadership and commitment to the youth within the communities.
"That service and dedication evolved into a larger purpose with a definite vision and mission for the organization," Williams-Turner, who also holds an undergraduate degree in Organizational Management from Palm Beach Atlantic University, emphasized.
Moreover, 4 Knowledge Is Power seeks to positively influence and encourage today's youth during some of the most critical years of their lives, said Williams-Turner, who has garnered valiant support from her husband in overseeing the day-to-day operations of her organization.
"(We're committed to serving them during) a time when they are faced with the need to acquire the attitudes, competencies, values, and social skills that will carry them forward to successful adulthood, as well as a time when they are faced with the need to avoid choices and behaviors that will limit their future potential. Parents and families play a critical role in helping our youth navigate this phase.  It is our goal to work with schools, neighborhoods, and communities to extend and enhance the positive development of our youth."
---
NEED NATIONAL MEDIA EXPOSURE? CALL TODAY

: 

901.690.6587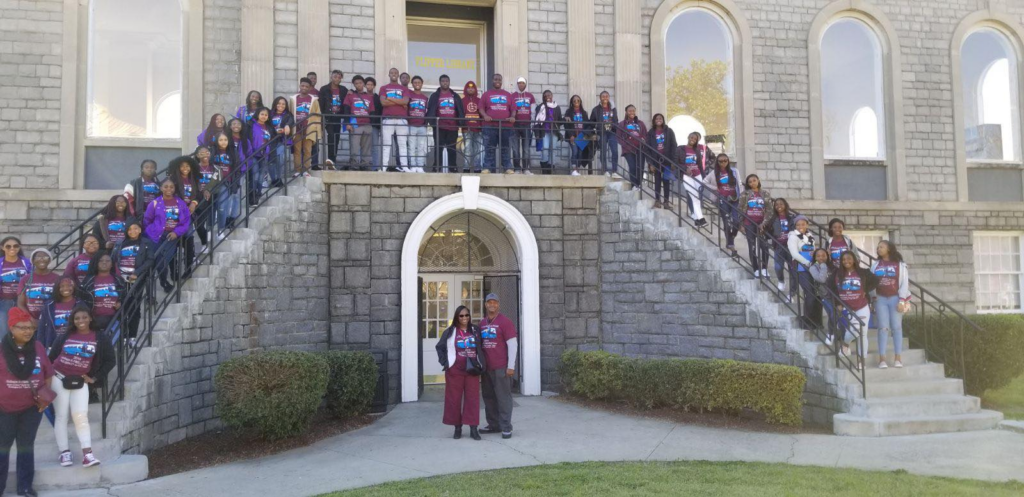 ---
A credible nonprofit organization that has generated an intriguing national presence since its inception, Williams-Turner acknowledged: "We have been all over the United States, making sure taking students — (particularly those) who would never have the opportunity — to explore the experience of HBCU's and to get the opportunity to become knowledgeable on the importance of higher education.
"This is important because many people don't encourage others," continued Williams-Turner, explaining why it is imperative to esteem others daily. "I only had a couple people that helped encourage me and taught me how to empower myself."
One in particular is her big-hearted grandmother, who fervently inspired her granddaughter to go diligently after the purpose for which she was created.
---
MORE ON 4 KNOWLEDGE IS POWER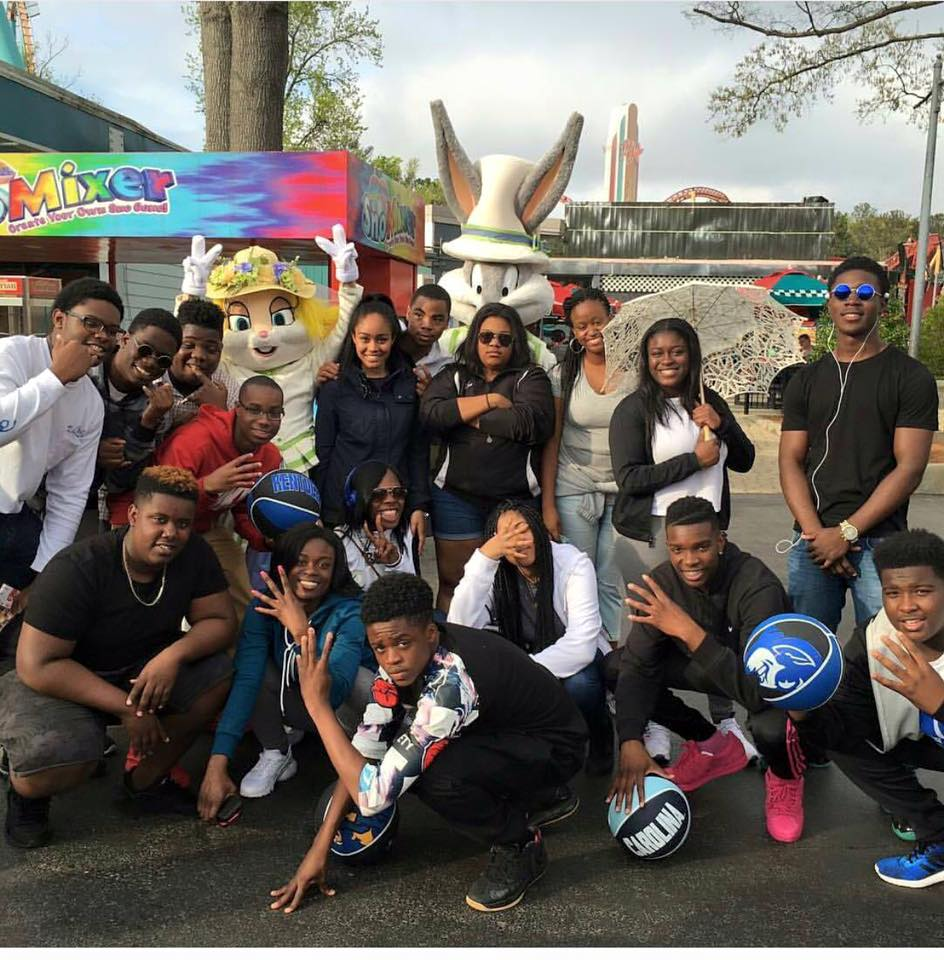 ---
"The older I get, the more I want to be in business for myself," Williams-Turner said. "I'm not totally in business for myself right now, but I'm praying that one day, God will bless me to be in business for myself."
Given the immeasurable strides she's made in recent years, she certainly seems well on her way to achieving such a lofty ambition.
---
In another development:
Williams-Turner and her husband have established what they have appropriately dubbed, Let's Talk: Marriage Conversation With The Tuners, a weekly Facebook Live show that airs every Sunday at 8 p.m. EST.
A show in which all married couples are encouraged to observe, the Turners acknowledged that  4Knowledge Is Power is committed to strengthening families and believe that a healthy marriage produces a healthy family.
---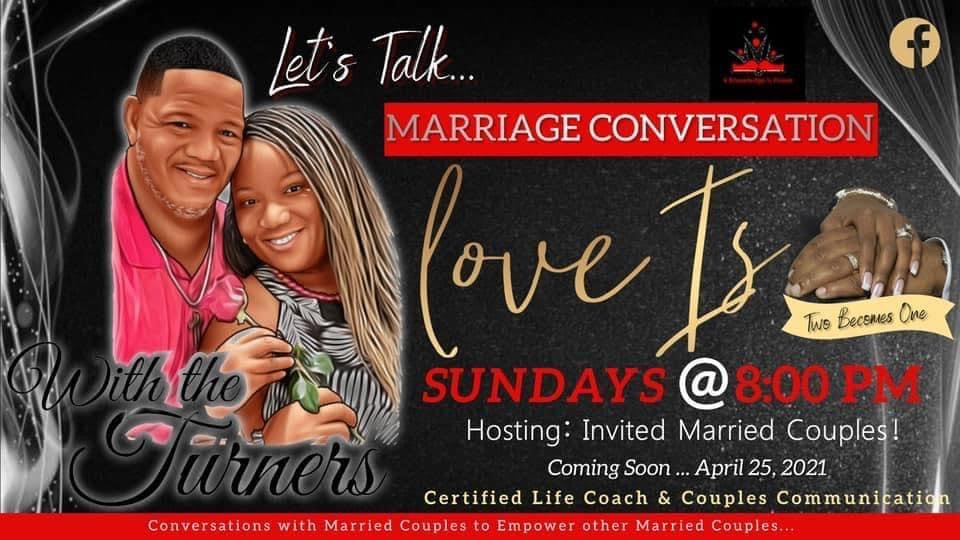 ---
"Marriage is a vocation to holiness," the Turners said in detailed overview of this endeavor at http://www.4knowledgeispower.org/marriage-awards.html.
From their first days as husband and wife through what they describe as "their golden years," the Turners said married couples have the awesome task of witnessing to God's faithful love to each other, their children, and society. No couple, they stressed, does this perfectly, and everyone needs help when love feels strained and the going gets tough. in essence, 4 Knowledge Is Power aims to especially cater couples in Palm Beach County, many of whom are working hard to present what marriage could and should be.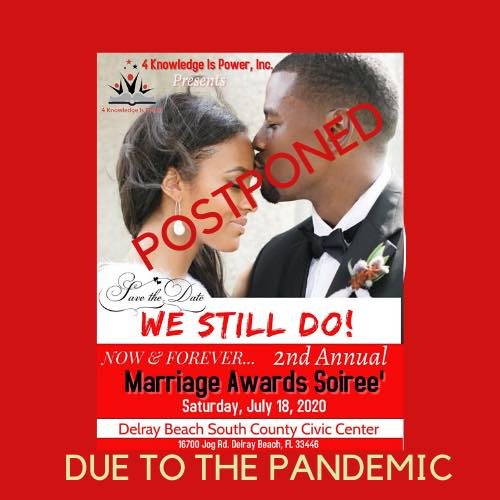 ---
Just last year, the Turners hosted what is known as The Marriage Award 2020: Celebrating The Journey, during which they honored 12 nominated "amazing couples" from Palm Beach County who have built a strong marriage among each other, all the while maintaining God as the Forefront of their union. The purpose for the assembly was to shine the spotlight on married couples for their "outstanding success" in maintaining a strong foundation within their marriage, the Turners said.
---
MORE ON THE TURNERS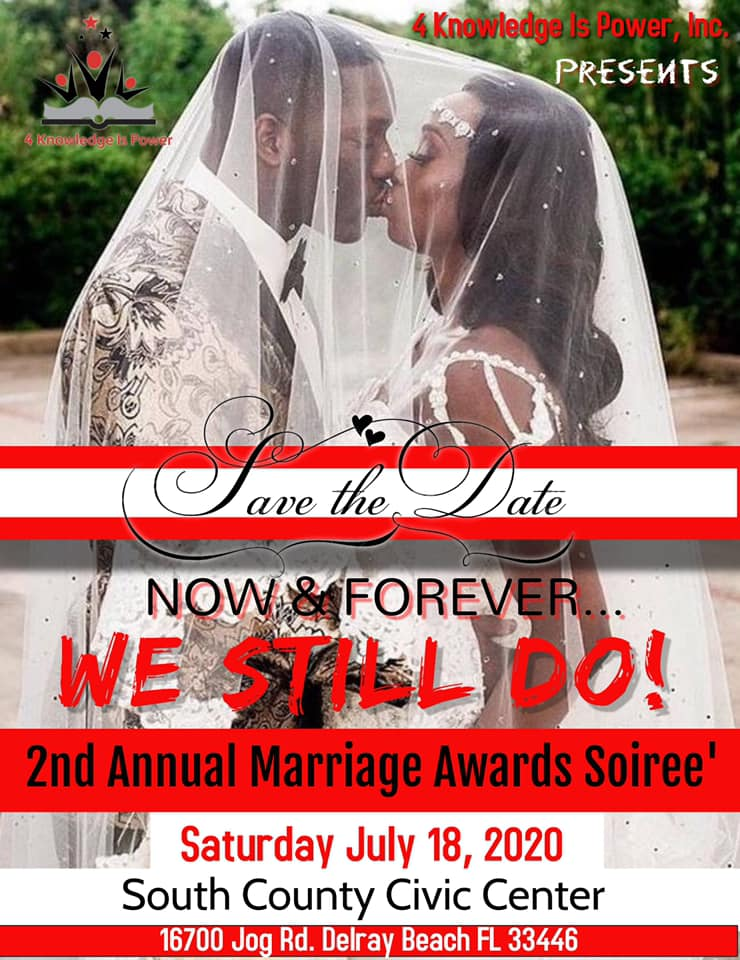 ---
A RELATED STORY 
SISTER 2 SISTER: Beloved Florida author Rhonda Williams-Turner spearheads her first anthology
---
For more information about Delray Beach, Florida Author/Businesswoman Rhonda Williams-Turner of 4 Knowledge Is Power, to order her books, or to schedule her for a public appearance, book signing, call 561.706.6332 or connect with her via social media under: Facebook: https://www.facebook.com/rhonda.williamsturner; LinkedIn: https://www.linkedin.com/in/rhonda-williams-turner-7221a6133/. Also, send email to:

4knowledgeispower@gmail.com

.
---
CONNECT WITH THIS AWARD-WINNING JOURNALIST FOR MEDIA EXPOSURE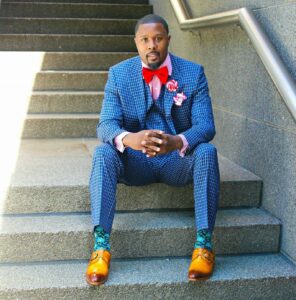 EDITOR'S NOTE: If you are an entrepreneur, business owner, producer, author, athlete, musician, barber, life coach, motivational speaker, cosmetologist, tax preparer, model, or pastor/minister who is seeking exposure and would like to share your story with an in-depth news feature, call Reporter Andre Johnson at 901-690-6587 or Facebook message him under "Andre T. Johnson" for details.
Andre Johnson is the award-winning Founder and Publisher for Making Headline News. A 2000 graduate of the University of Memphis School of Journalism and a former staff reporter of sports for the Memphis Commercial Appeal newspaper, Johnson covers the NBA Southwest Division from Dallas, Texas. To reach Johnson, send email to makingheadlinenews@gmail.com or to memphisgraduate@yahoo.com. Also, follow him on Twitter @AJ_Journalist or Instagram at @makingheadlinenews.