JOY COMES IN THE MORNING: Longtime Alabama educator Dr. Angela Seay got this authorship thing down pat
---
Finally, brethren, whatsoever things are true, whatsoever things are honest, whatsoever things are just, whatsoever things are pure, whatsoever things are lovely, whatsoever things are of good report; if there be any virtue, and if there be any praise, think on these things. (Philippians 4:8 KJV)
---
FULLNESS OF JOY 
---
To her credit, Dr. Angela Seay doesn't just view the book, Joy Comes In The Morning, as a spiritually-empowering, life-altering 90-day devotional.
"The book is a great gift," Dr. Seay told Making Headline News this week. "Enjoyed reading it and going to order copies to give as gifts."
A longtime educator, Dr. Seay deemed it a foregone conclusion to collaborate with award-winning visionary author Dr. Vernessa Blackwell to her assemble Joy Comes In The Morning, the highly-anticipated anthology that is comprised of 90 co-authors and will officially debut in June 2022.
Since joining this book, Dr. Seay has become the beneficiary of a rash a rave reviews.
---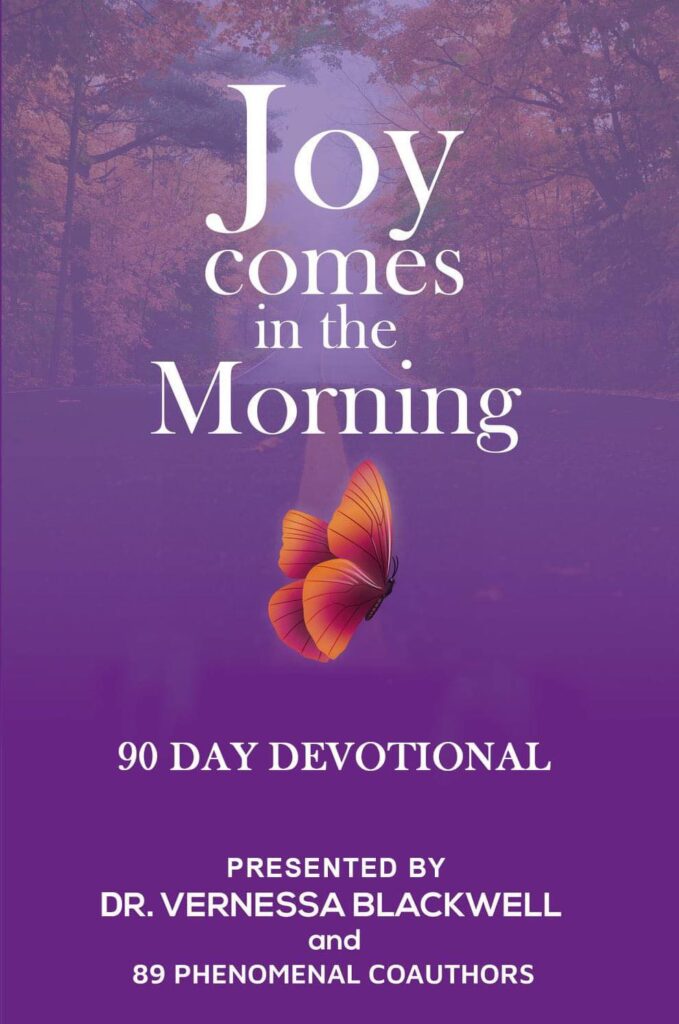 ---
"People have told me) it is a great read. It is a phenomenal devotional," Dr. Seay said.
Having made her authorship debut in 2010 with the ceremonious release of Parent Handbook On Getting Children Ready For Learning, Dr. Seay's featured book addresses the significance of parents' involvement to flourish.
"According to the national Network of Partnership Schools, it must be meaningfully integrated into a school's programs and community," said a spokesperson for Dr. Seay's Parent Handbook On Getting Children Ready For Learning at Amazon.com. "The network identified two very important things that schools can use to guide their efforts. It says schools can: (1) Help families with parenting and child-rearing skills and, (2) Encourage families to be involved in learning activities at home."
Moreover, in Dr. Seay's Parent Handbook On Getting Children Ready For Learning, readers will find that these strategies are at the core of this handbook, which can be used to help parents learn how to appropriately engage their children.
---
NEED NATIONAL MEDIA EXPOSURE? CALL TODAY

: 901.690.6587
---
"When schools, families, and community groups work together to support learning, children tend to do better in school, stay in school longer, and like school more," Dr. Seay writes.
---
A Madison, Alabama-based Health and Wellness Coach, Dr. Seay is the CEO of D3 Health Fitness. She also serves as a Reflexologist, Dance Fitness, and is the mastermind of Body Contouring & Reiki.
Prior to launching D3 Health Fitness and D3 Life Care Books & More, Dr. Seay served in the field of K-12 for 18 years as a primary, upper elementary and middle school educator, Administrator, Curriculum Specialist, ESL Coordinator, Testing Coordinator, Dropout Prevention Specialist, Education Specialist, Head Start Director, Parent Liaison, and Community Engagement Specialist.
---
KNOWLEDGE IS POWER
---
In addition, she has served 12 years in higher education as a professor of undergraduate and graduate programs, program chair, dissertation chair, dissertation committee member, program development, and course development.
Interestingly enough, Dr. Seay has developed and maintained Professional Learning Communities (PLC) for universities and K-12 school districts and has functioned a Professional Development Trainer and presenter for national and International Conferences. She has implemented health and fitness programs in K-12 schools for the community at large.
Dr. Seay's Parent Handbook on Getting Children Ready for Learning is designed in large part to help parents and caregivers prepare young children for formal education or, in putting it more precisely, "Using general everyday practices to build each child's knowledge base," she said, adding that her next book, Yes, Don't Ignore the Warning Signs, is currently in the works and is scheduled to debut in 2023.
---
---
As for having collaborated with Joy Comes In The Morning, Seay said her divine message is rather simple for forthright.
"Keep pressing forward," Dr. Seay said. "Stay focused on where you are going, regardless of what the current circumstances might look like. God has a better plan for you to prosper. Believe it. It is imperative and personal for me to share a story with the expectation that it will help somebody along the way."
Mission accomplished.
---
For more information about Madison, Alabama Author, Dr. Angela Seay, to inquire about her books or to inquire about a public appearance or speaking engagement, call 256-714-1194 or connect with her via social media at Facebook:

D3 Health & Fitness

; Instagram:

D3HealthFitness

. Also, send email to: Email: d3healthfitness@gmail.com or connect with her at: d3lifecare@outlook.com or www.d3lifebooks.com.
---
​CONNECT WITH THIS AWARD-WINNING JOURNALIST FOR MEDIA EXPOSURE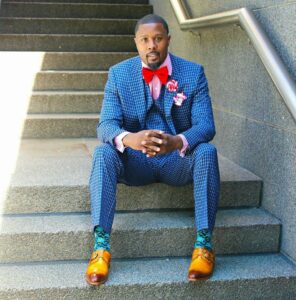 WHAT'S YOUR STORY? If you are an entrepreneur, business owner, producer, author, athlete, musician, barber, life coach, motivational speaker, cosmetologist, tax preparer, model, or pastor/minister who is seeking exposure and would like to share your story with an in-depth news feature, call Reporter Andre Johnson at 901-690-6587 or Facebook message him under "Andre T. Johnson" for details.
Andre Johnson is the award-winning Founder and Publisher for Making Headline News. A 2000 graduate of the University of Memphis School of Journalism and a former staff reporter of sports for the Memphis Commercial Appeal newspaper, Johnson covers the NBA Southwest Division from Dallas, Texas. To reach Johnson, send email to makingheadlinenews@gmail.com or to memphisgraduate@yahoo.com. Also, follow him on Twitter @AJ_Journalist or Instagram at @makingheadlinenews.
---
ADVERTISE WITH US