---
If you faint in the day of adversity, your strength is small.

(Proverbs 24:10 KJV)
---
VICTORIOUS REGARDLESS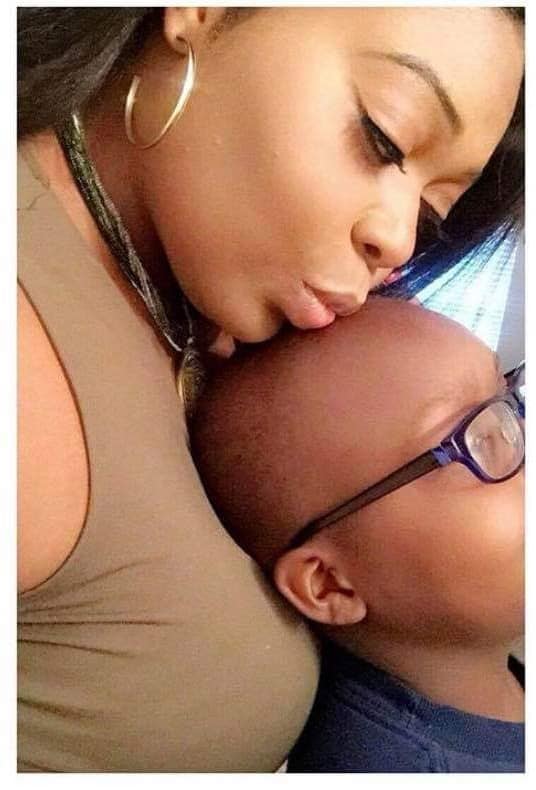 DALLAS — To his credit, little "Ziggy" reached his destiny before God ceremoniously called him home.
"I received the confirmation for writing my book when I was in the hospital with my son while he was having his bone marrow transplantation," Philandis Philly Stovall told Making Headline News during a weekend interview, recalling the memorable developments that unfolded in July 2017, during which her son, Fre'Derick Leontez Young Redd III, was hospitalized at Texas Children's Hospital after being diagnosed with cancer.
The book to which Stovall is alluding is her emotionally-driven, tear-jerking written work entitled, "Even Through the Storm: A Mom's Story of Faith Amid Adversity, an awe-inspiring project that garnered a wave of media coverage since its much-anticipated release in nearly two years ago.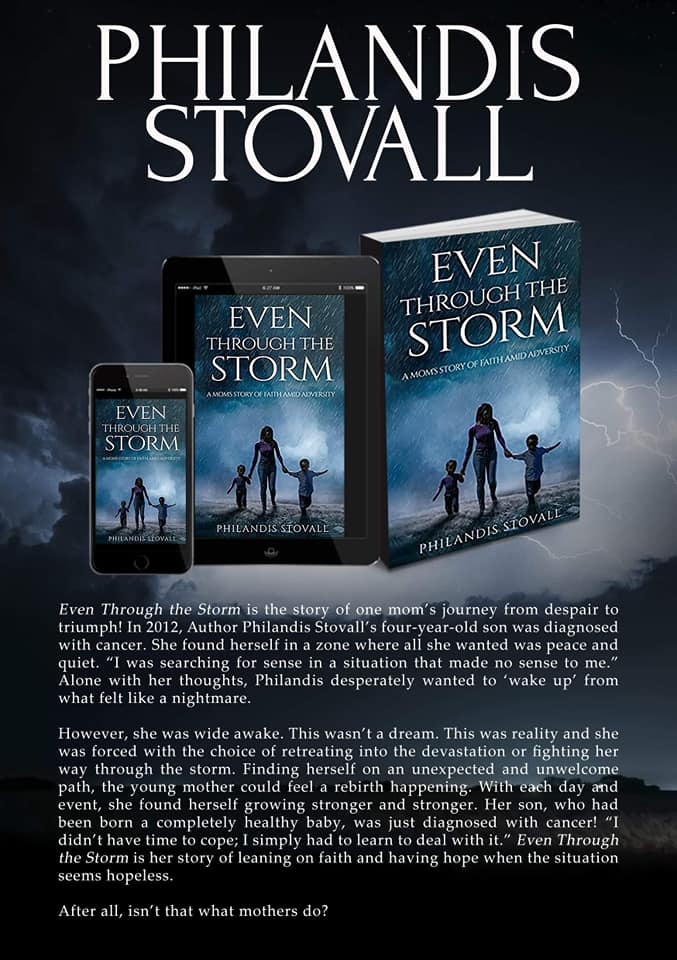 A book that Stovall began composing sometime in September 2017 and needed approximately two weeks to complete, "Even Through the Storm: A Mom's Story of Faith Admid Adversity" is a story of one mom's journey from despair to triumph, according to detailed breakdown by Google Books.
In 2012, for instance, Stovall's then four-year-old son was diagnosed with cancer. Consequently, she found herself in what she described as "a zone," whereby all she wanted was peace and quiet.
In  no particular order.
"I was searching for sense in a situation that made no sense to me," Stovall writes.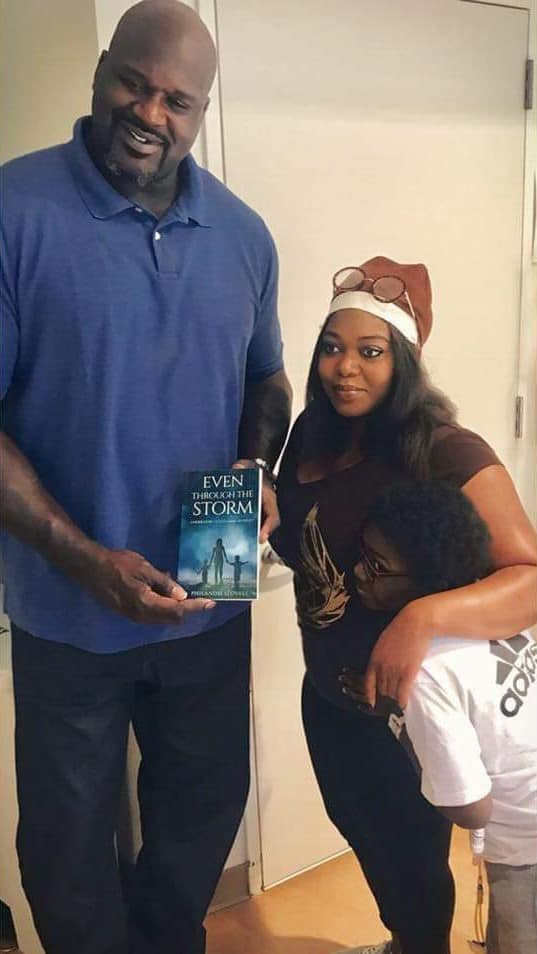 Interestingly, alone with her wave of thoughts and emotions, Stovall desperately wanted to "wake up" from what sense was a nightmare.
Still, the Greenville, Mississippi native demonstrated enough faith to stay awake, particularly in the spirit, considering she had come to grips with the notion that what was unfolding in her young life wasn't merely a dream.
"This was reality and she was forced with the choice of retreating into the devastation or fighting her way through the storm," said a Google Books spokesperson for Stovall's "Even Through the Storm: A Mom's Story of Faith Admid Adversity.'" "Finding herself on an unexpected and unwelcome path, the young mother could feel a rebirth happening. With each day and event, she found herself growing stronger and stronger."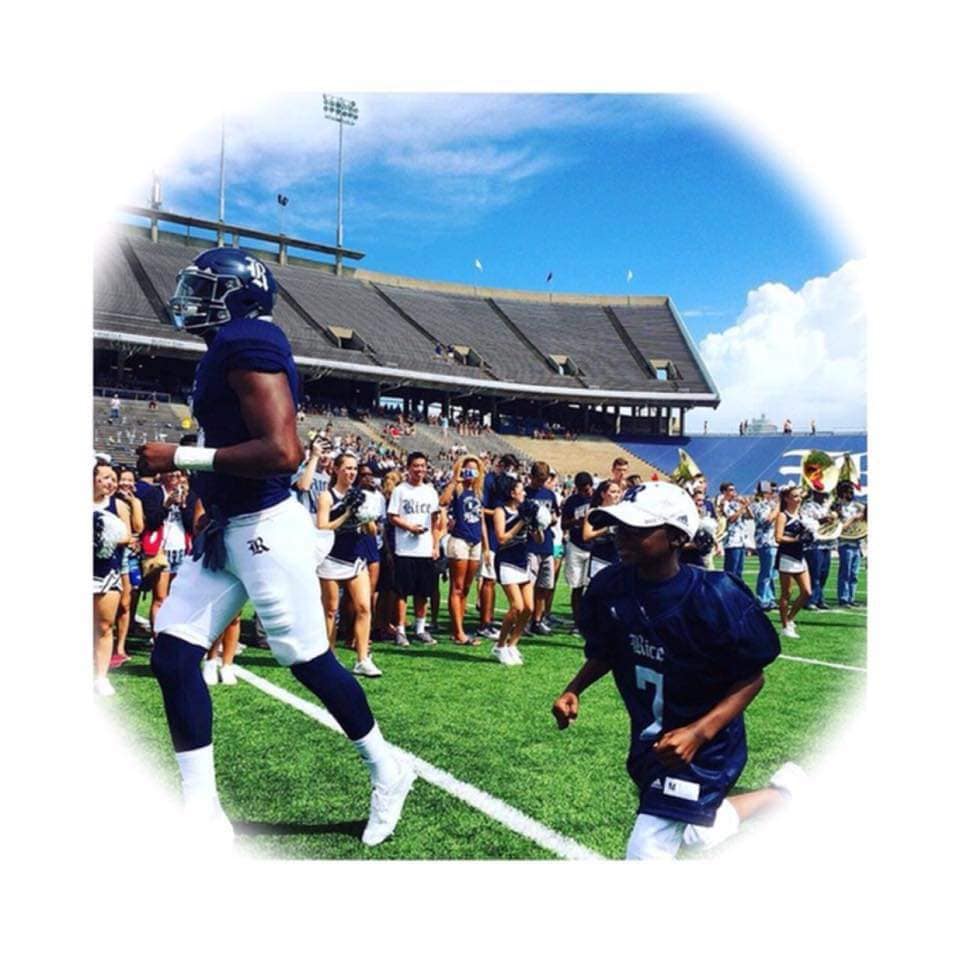 Even amid her son's unlikely diagnosis — he wasn't born with cancer – Stovall didn't merely have time to cope; rather, she simply had to learn to deal with it, she's explained time and again.
Regardless, because of her spiritually resourcefulness, Stovall's story essentially is one whereby she had to learn of rely on her faith — the kind of faith that had ultimately given way to her exemplifying hope, particularly when that about which she encountered seemed hopeless.
But God…

---
"I knew from the beginning of our journey we had a purpose and reason for being assigned to go through cancer treatment," said Stovall, when asked what was the single, most underlying reason she chose to produce "Even Through the Storm: A Mom's Story of Faith Admid Adversity." "My handsome son wasn't born with cancer. He was born a completely healthy baby boy."
---
Still, before his health had begun to decline, Stovall miraculously aided her son mightily to fulfill his God-manifested purpose, considering "Ziggy" surprisingly wrote his very own book while in the hospital before he passed away. The title: "The Mystery of the Missing Ring," which was published earlier this year.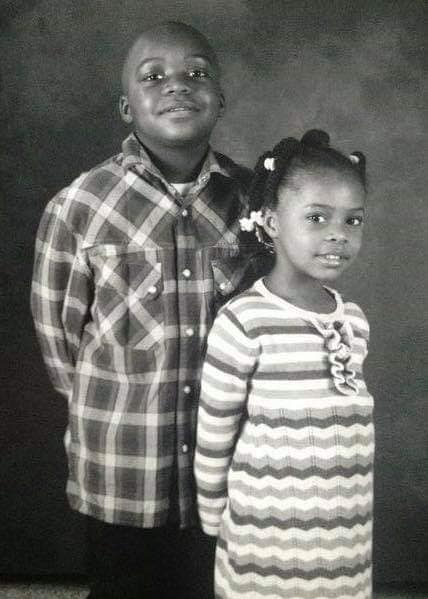 Talk about a mother and child collectively devising ways to weather arguably the toughest of adversity.
"I have gotten overwhelmingly amazing reviews and feedback on my memoir, including five-star ratings," Stovall said. "I was told prophetically I have a bestselling book and that's what I believe."
Interestingly and much to Stovall's delight, her book — as well as her son's written work — has caught the attention of an array of athletes, including the Rice University football program the Houston Texans, as well as former NBA superstar Shaquille O'Neal.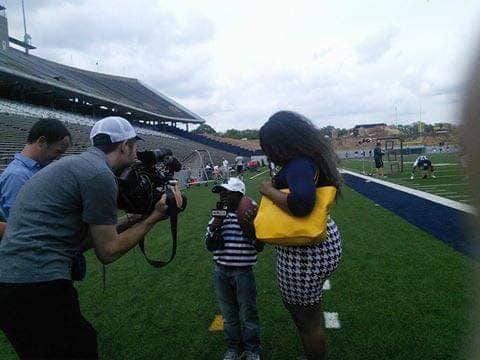 "This memoir shares a major part of my life and how I handled it being a single mother of two children with one being diagnosed with cancer," said Stovall, adding "more personal book projects" are forthcoming much sooner than later. "I have been able to share my strengths, weaknesses, and faith in God words, no matter what the world says. I have been able to start and continue one of my passions, which is helping others with my nonprofit organization efforts."
Surely, because of keen perseverance, "Ziggy" is peeping through the clouds above and giving his mom's a well-deserved thumbs up.
---
For more information about Houston-area Author Philandis Philly Stovall, to order her books, or to schedule her for public appearance or book signing, connect with her via social media at: https://www.facebook.com/philandis.stovall. Also, send email to: philandisstovall@gmail.com.
---
CONNECT WITH THIS AWARD-WINNING JOURNALIST FOR MEDIA EXPOSURE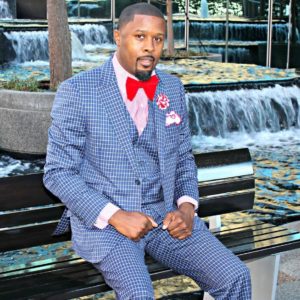 EDITOR'S NOTE: If you are an entrepreneur, business owner, producer, author, athlete, musician, barber, life coach, motivational speaker, cosmetologist, tax preparer, model, or pastor/minister who is seeking exposure and would like to share your story with an in-depth news feature, call Reporter Andre Johnson at 901-690-6587 or Facebook message him under "Andre T. Johnson" for details.
Andre Johnson is the award-winning Founder and Publisher for Making Headline News. A 2000 graduate of the University of Memphis School of Journalism and a former staff reporter of sports for the Memphis Commercial Appeal newspaper, Johnson covers the NBA Southwest Division from Dallas, Texas. To reach Johnson, send email to andre@makingheadlinenews.com or to memphisgraduate@yahoo.com. Also, follow him on Twitter @AJ_Journalist.