COUPLES DETERMINED TO MAKE MARRIAGE GREAT MEDIA COVERAGE: Marriage Visionaries James and Cynthia Greene advancing the kingdom through their new anthology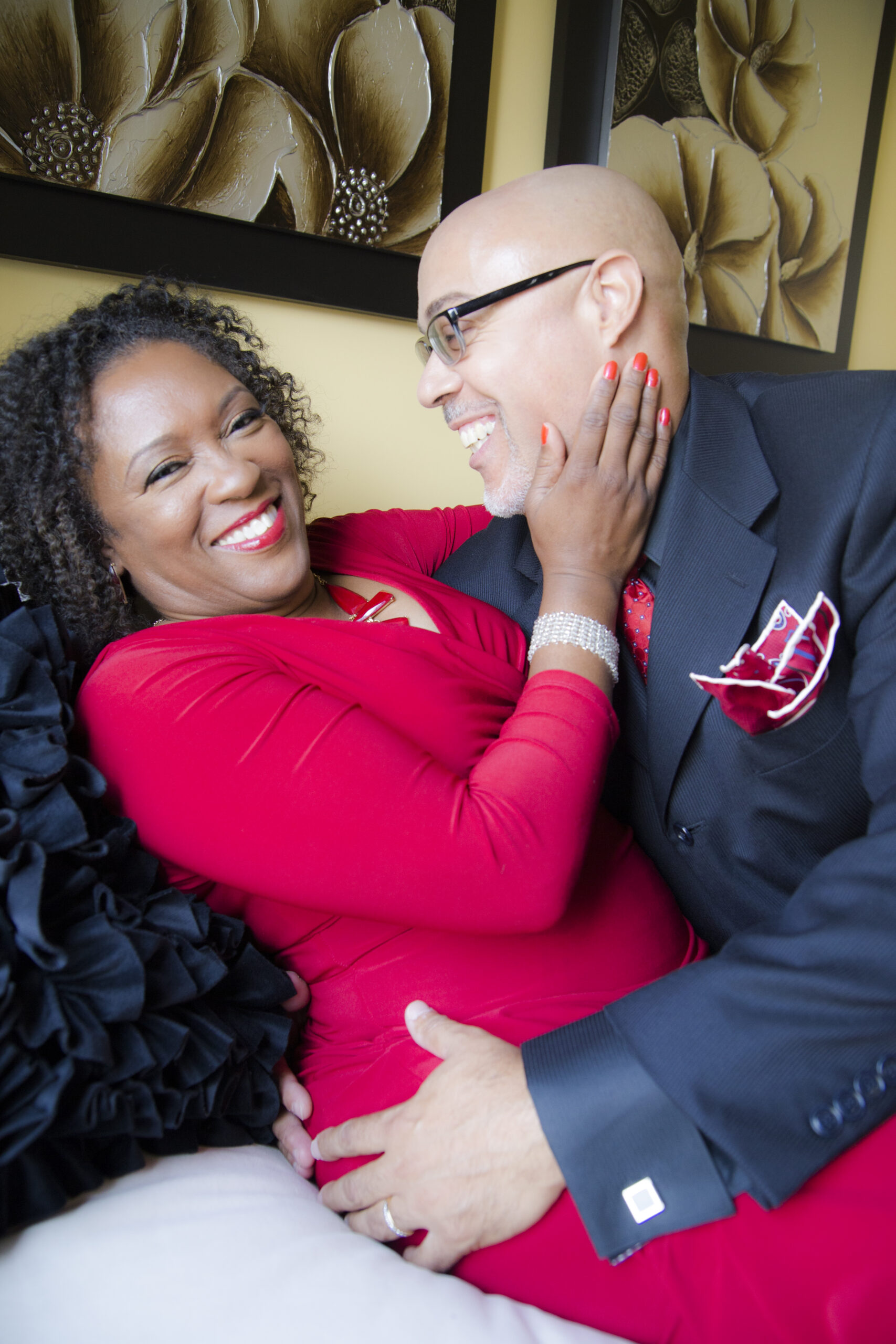 ---
Two people are better than one. When two people work together, they get more work done. If one person falls, the other person can reach out to help. But those who are alone when they fall have no one to help them. If two people sleep together, they will be warm. But a person sleeping alone will not be warm. An enemy might be able to defeat one person, but two people can stand back-to-back to defend each other. And three people are even stronger. They are like a rope that has three parts wrapped together — it is very hard to break. (Ecclesiastes 4:9-12 ERV)
---
ON ONE ACCORD
---
As James and Cynthia Greene vividly recall, God strategically gave them a rather astonishing, extraordinary vision some eight years ago.
To their credit, all they've done since was embrace and run with it.
Expeditiously, to put it more precisely.
Suitably known as "Marriage Visionaries" who are the beloved co-founders of Marriage Built 2 Last — an inspirational coaching and consulting company for God-first couples seeking thrilling, lasting marriages — the Greenes have taken yet another massive step toward their God-ordained destiny by spearheading Couples Determined To Make Marriage Great: Powerful Stories For Couples: By Couples.
---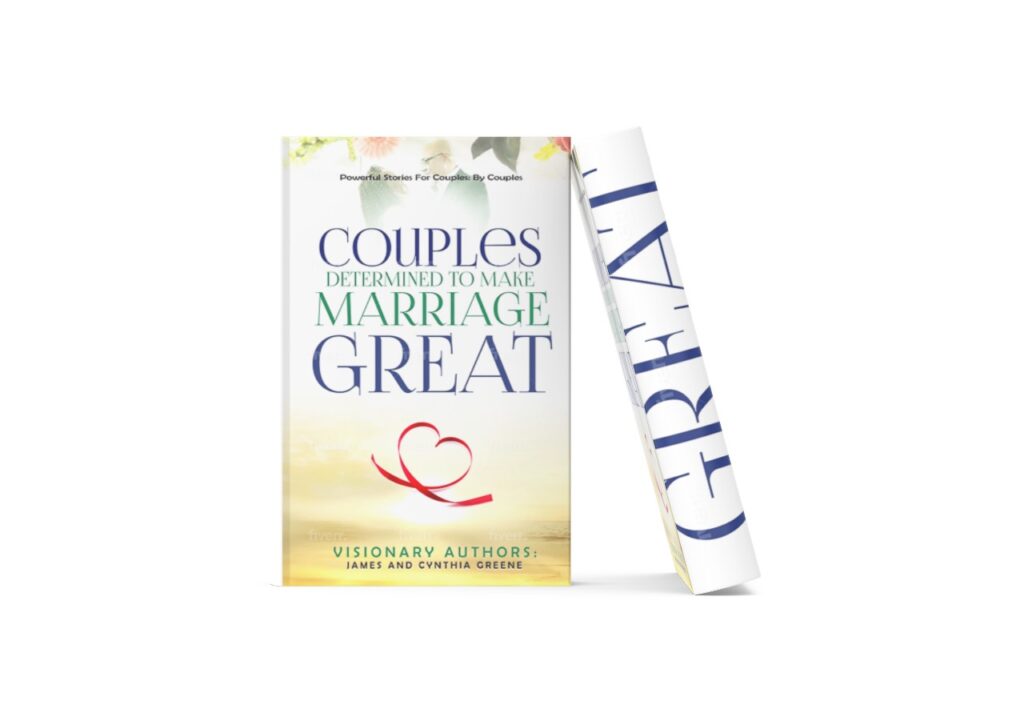 ---
A remarkably compelling and informative anthology that went into operations in February — "with planning and selecting the authors," the Greenes said — and is still in the production phase, Couples Determined To Make Marriage Great: Powerful Stories For Couples: By Couples is scheduled to be complete in August, although presale orders are effectively underway, the Waldolf, Maryland-area couple told Making Headline News this week.
The official book launch celebration and subsequent release party are scheduled for September 25.
As for their vision for orchestrating their featured collaborative written work, the Greenes acknowledged they have a very dear person to thank for greatly inspiring them to move forward with a project that figures to be as good as advertised.
---
NEED NATIONAL MEDIA EXPOSURE? CALL TODAY

: 

901.690.6587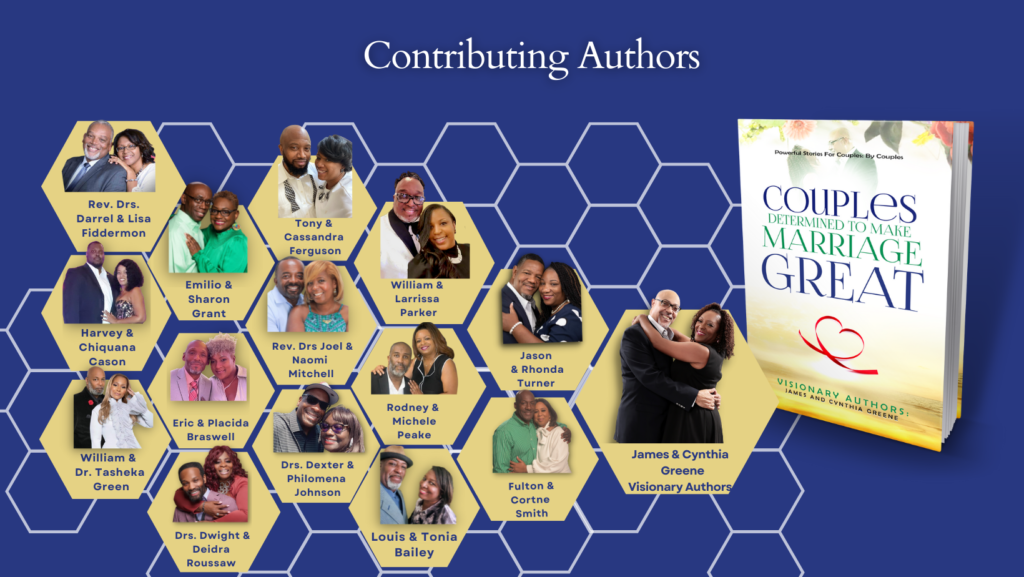 ---
"In 2016 our mentor and coach, Trevor Otts, presented us with the idea," Cynthia Greene told MHN. "Ever since then, it has been part of the vision for our business. It just never seemed to be the right time to start."
That, of course, all changed earlier this year.
"At the beginning of this year, 2022, we felt God was saying, 'Now,'" Cynthia Greene said. "Now is the time to manifest the book collaboration."
---
THUS SAID THE LORD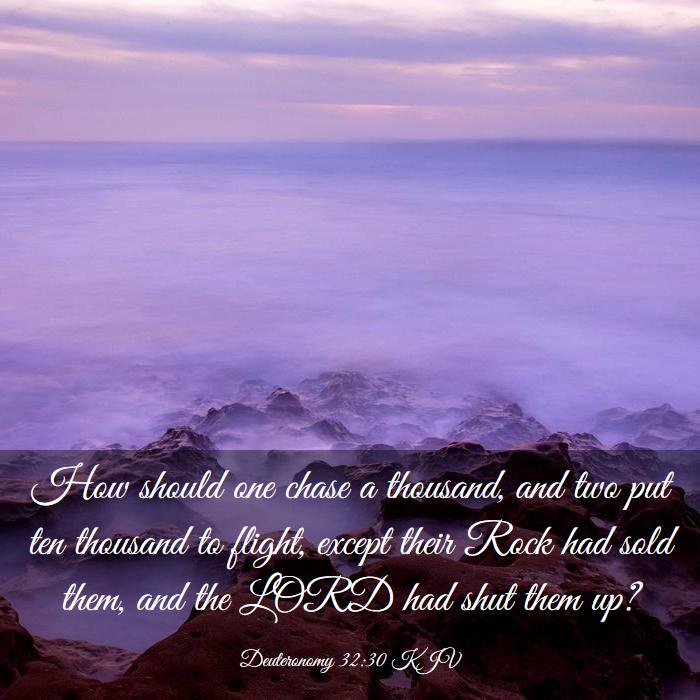 ---
And the rest, as they say, was history.
A little more than eight years removed from having assumed what this couple describes as "the mantle to make an impact in the world for marriage," this highly-anticipated anthology is moving ever-so-closely to making its ceremonious debut.
---
"And not just marriage, but marriage the way He intended it," Cynthia Greene said. "That impact wasn't just for us. It was for us to partner and collaborate with other like-minded individuals so that we could make a bigger impact together. Our calling is not just to help couples. Our call is to change the way that the world has viewed marriage for far too long. There are many great marriages in the world, but no one talks about those. We know that if people paint better pictures of marriage, there will be better marriages. A marriage impacts a family. A family impacts a community. A community impacts the world."
---
Interestingly enough, the Greenes deemed it essential to introduce a familiar Biblical passage to support their significant stance on the sanctity of marriage.
"The Bible says in Deuteronomy 32:30, 'One man will chase a thousand, and two put ten thousand to flight,'" Cynthia Greene said. "Wherever two or more persons come together to pray in the Name of Jesus, God is there in their midst. So, what does that say when a whole group of powerful couples with the same vision, the same passion, wanting to make the same impact, come together? We can change the world. We can make a difference."
Besides Determined To Make Marriage Great, the Greenes also authored the following books:
As for the divine message this couple aims to send to their reading audience through their forthcoming anthology, Cynthia Greene said: "The divine message that is being sent through this book to married couples and those desiring marriage is that you have to learn to do marriage the way God designed it to be, and when you do, you can't fail.
---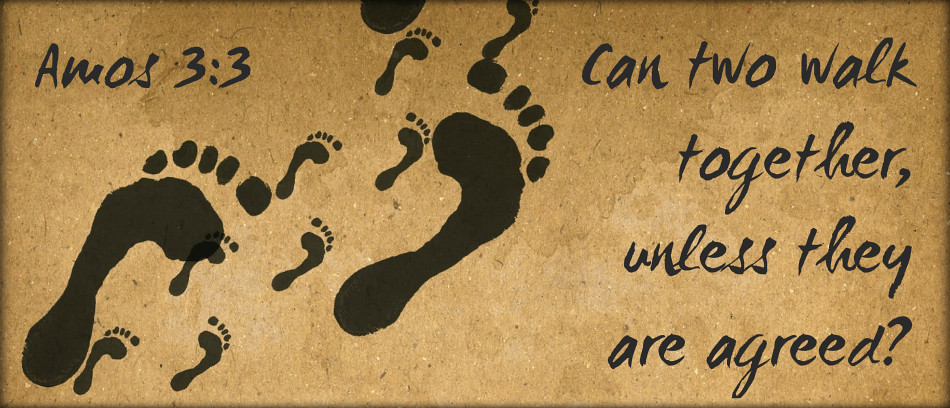 ---
"You will learn that, although couples today are experiencing some of the same situations as couples in the Bible from yesterday. They figured out how to work it out and you can too. Couples will learn that you can stick it out and stay together and overcome any challenge. They learn to invest in their marriage by getting the right tools to create phenomenal marriages. In all 15 stories, you'll see that never giving up, is the key to creating a happy, fulfilling, prosperous and long-lasting marriage."
---
MORE ON THE JAMES & CYNTHIA GREENE
---
A little less than three months away from its official debut, Determined To Make Marriage Great: Powerful Stories For Couples: By Couples is already creating a fervent buzz across various message boards and social media platforms since word spread about this analogy.
"People are so excited about this book," Cynthia said Greene, adding that she and her husband are currently composing two other books, both of which are scheduled to be available by year's end (Husbandology and Wifeology and When Second Chances Come). "They say it gives them hope. It gives them a blueprint. It allows them to see that they are not the only ones who have gone through their situation. They feel that if all these couples can make it through their hurt and pain, we can, too. They say these stories are game-changers. We already have a wait list for Volume 2."
Now we know why, given the widespread hoopla surrounding the inaugural volume.
---
For more information about Waldorf, Maryland Marriage Visionaries James and Cynthia Greene of Marriage Built 2 Last, to inquire about their books, schedule them for a public appearance, book signing, or speaking engagement, call 240-254-2406 or connect with them via social media under: Facebook: https://www.facebook.com/marriagebuilt2last; Instagram: https://www.instagram.com/marriagebuilt2last/; Twitter: https://twitter.com/marriageb2l; Pinterest: https://www.pinterest.com/cynthiagreene/; YouTube: https://www.youtube.com/channel/UC7To_oodINm7rktBmXGzEnQ. Also, send email to:

info@marriagebuilt2last.com

.
---
​CONNECT WITH THIS AWARD-WINNING JOURNALIST FOR MEDIA EXPOSURE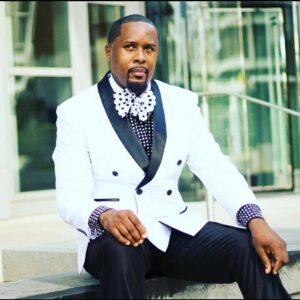 WHAT'S YOUR STORY? If you are an entrepreneur, business owner, producer, author, athlete, musician, barber, life coach, motivational speaker, cosmetologist, tax preparer, model, or pastor/minister who is seeking exposure and would like to share your story with an in-depth news feature, call Reporter Andre Johnson at 901-690-6587 or Facebook message him under "Andre T. Johnson" for details.
Andre Johnson is the award-winning Founder and Publisher for Making Headline News. A 2000 graduate of the University of Memphis School of Journalism and a former staff reporter of sports for the Memphis Commercial Appeal newspaper, Johnson covers the NBA Southwest Division from Dallas, Texas. To reach Johnson, send email to makingheadlinenews@gmail.com or to memphisgraduate@yahoo.com. Also, follow him on Twitter @AJ_Journalist or Instagram at @makingheadlinenews.
---
ADVERTISE WITH US