'WISER. STRONGER. BETTER': North Carolina businesswoman Tammie Harris savoring sustained success in ever-evolving real estate industry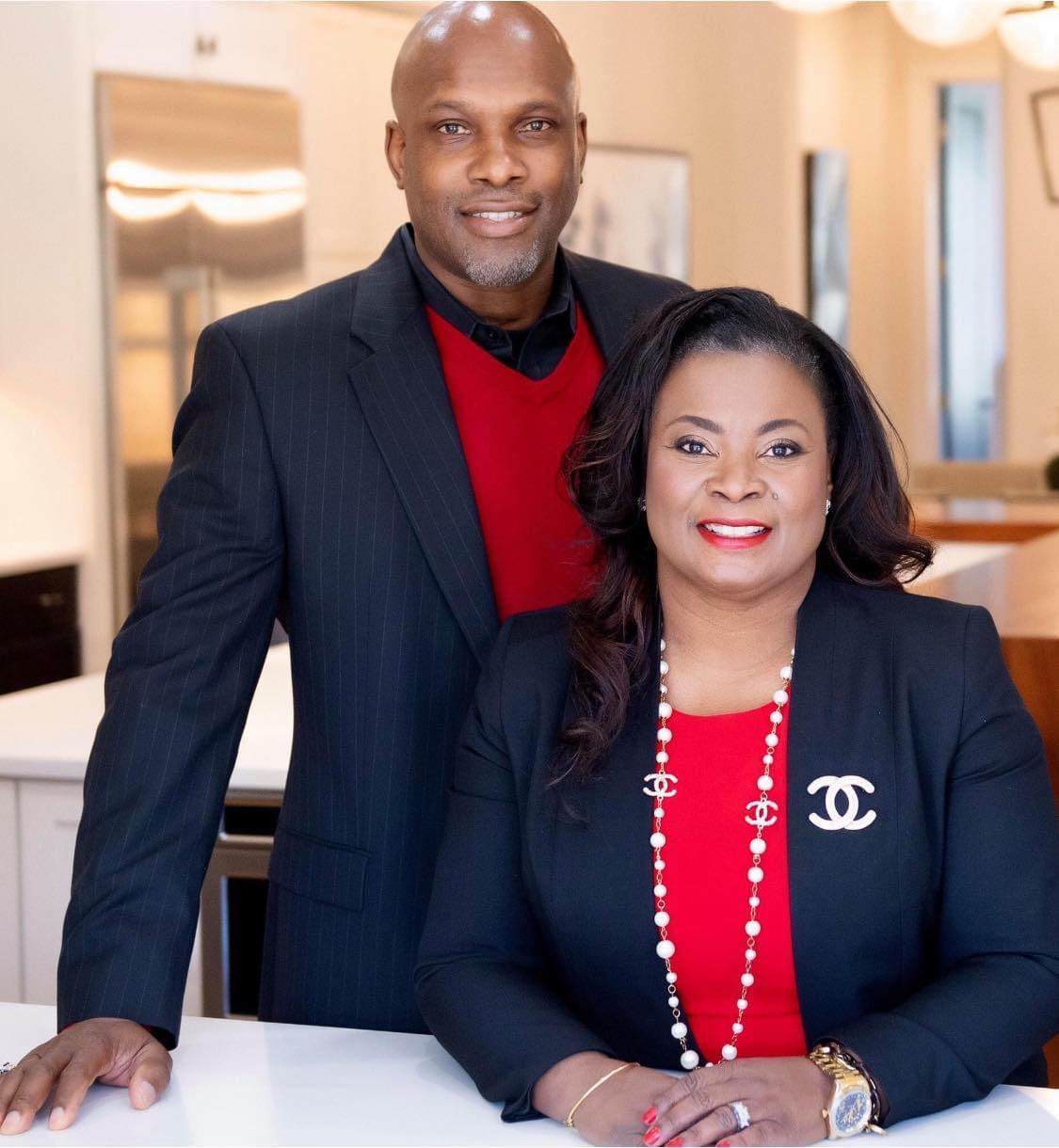 ---
Let nothing be done through selfish ambition or conceit, but in lowliness of mind, let each esteem others better than himself. (Philippians 2:3 NKJV)
---
PURPOSE PUSHER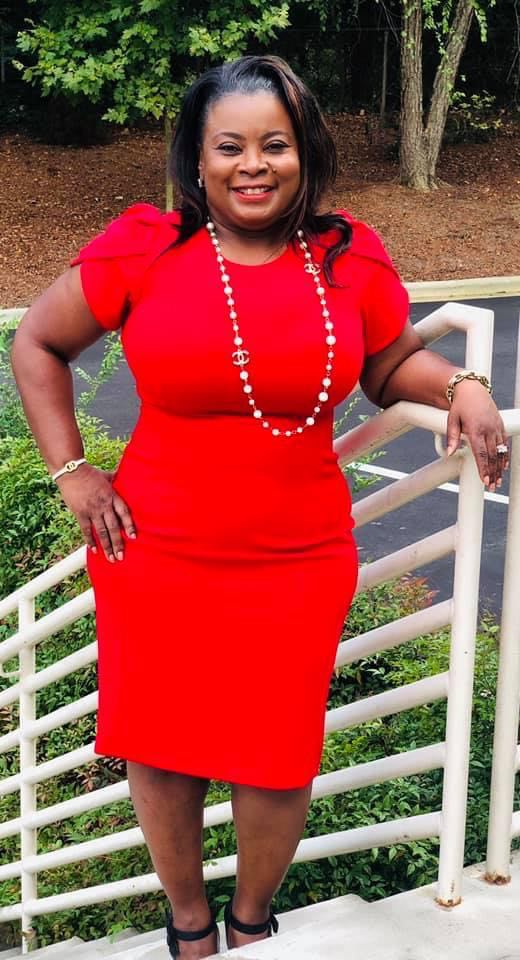 ---
One thing about Tammie Harris, she's going to make certain to thank Almighty God, from Whom all blessings flow.
She doesn't mind expressing it before the world, either.
"We going national! I don't do the most, but I do a lot!" Harris emphatically wrote to start off a social media post via Facebook just after 7 o'clock EST Tuesday night.
To grasp a full concept of why Harris routinely goes to great lengths to diligently count her blessings, look no further than the remarkably amazing strides she continues to make in her chosen line of work as an accomplished and beloved real estate professional.
---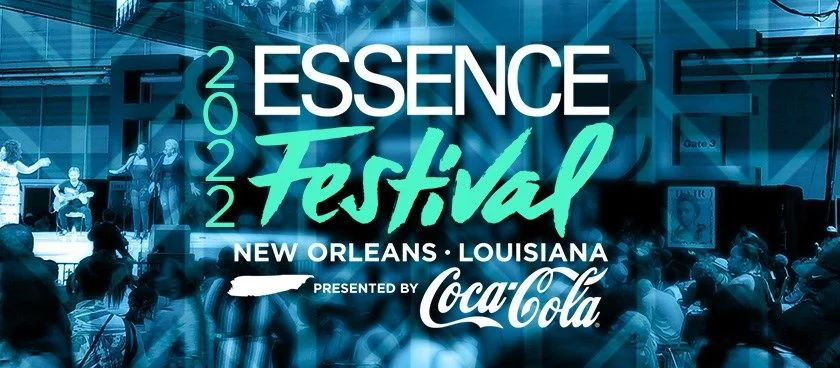 ---
---
---
---
---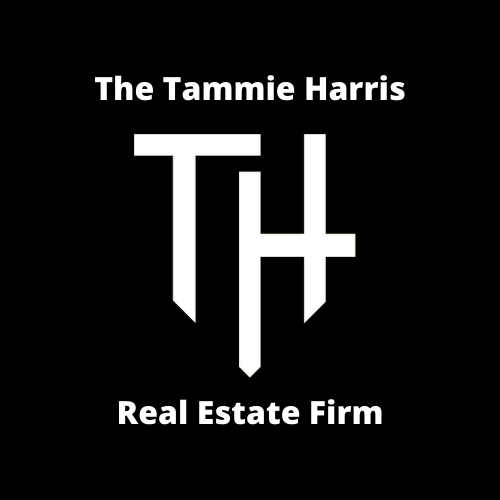 ---
As part of Making Headline News' 2022 Essence Festival coverage, Harris, 53, recalled in great detail the enjoyment of overseeing the day-to-day operations of The Tammie Harris Real-Estate Firm, her North Carolina-based featured business endeavor that has emerged as arguably one of the finest of its kind, particularly in the Southeast region of the nation.
The Tammie Harris Real-Estate Firm's main branch is located at 4002 Barrett Drive, Suite 201, in Raleigh.
---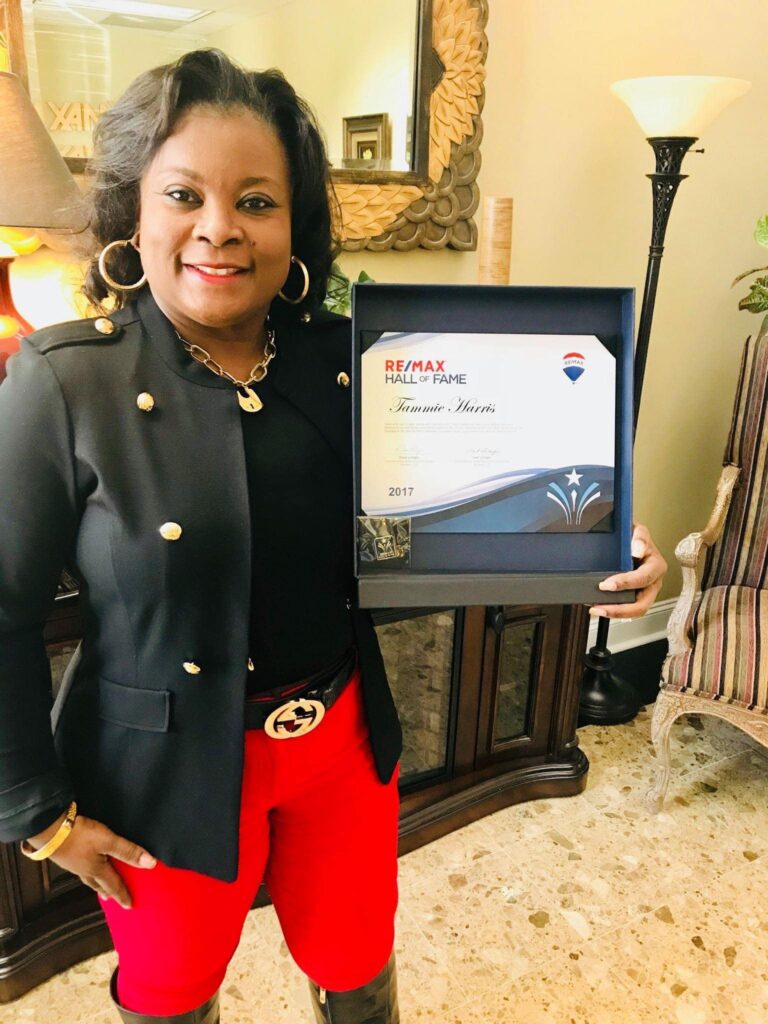 ---
Armed with more than a decade-and-a-half of experience in this ever-evolving real estate industry, Harris' rise to fulfilling her God-mandated destiny comes amid humble beginnings, something by which she doesn't merely take for granted.
"I grew up very poor the daughter of sharecroppers in Eastern, North Carolina," Harris recalls. "I've been assisting families with meeting life goals for 30 years with many qualifying experiences. I've served in the capacity as a social worker and therapist for 18 years.  So it was normal for me to have a passion to assist families with home ownership and real-estate investments. "My goal is to see people experience wholeness in every area of their lives, including their finances."
Having adopted the theme, "Let The Living Begin, Be Healthy, Wealthy & Wise," Harris' The Tammie Harris Real-Estate Firm is comprised of two locations — in Raleigh and Wake Forest — and has become a fixture for offering its clients residential single family, condominiums, multi–family, and commercial and vacant land properties.
---
NEED NATIONAL MEDIA EXPOSURE? CALL TODAY

: 

901.690.6587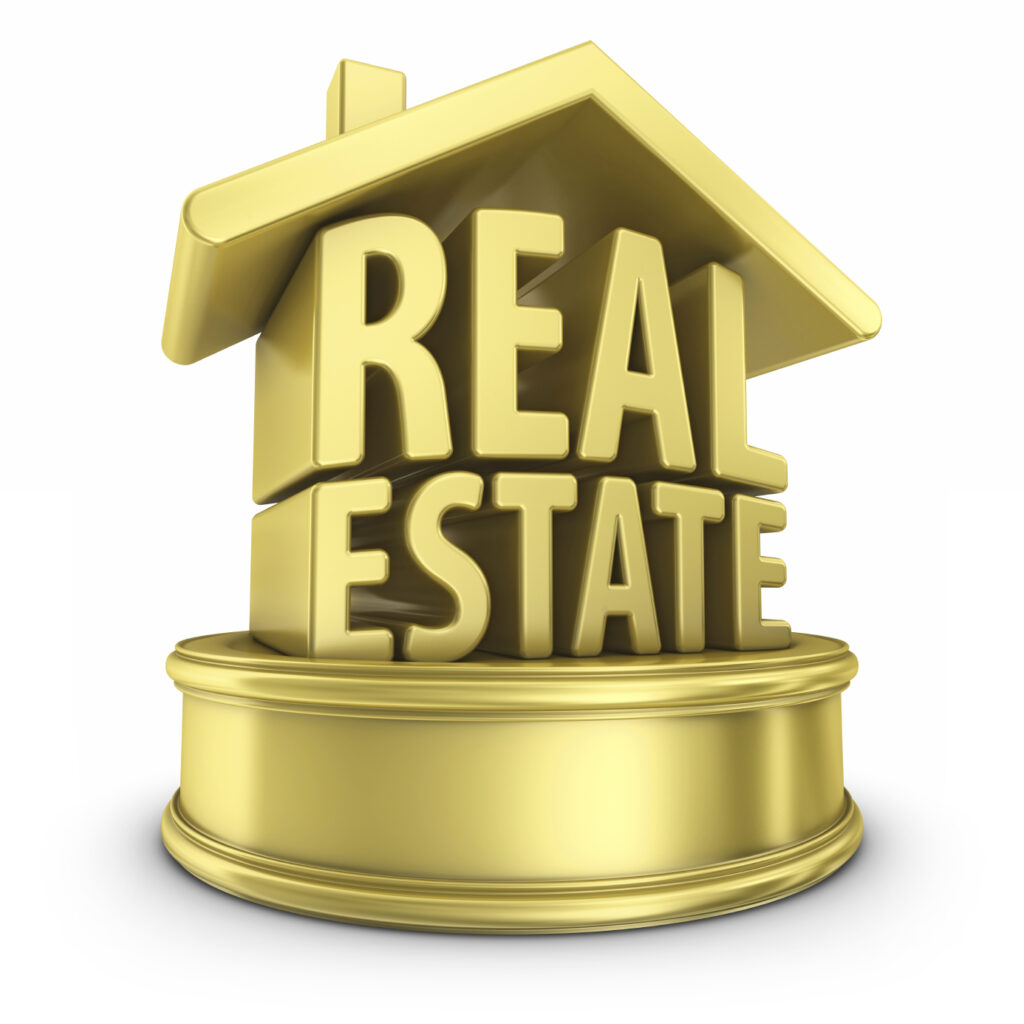 ---
HARRIS WELCOMES YOU
---
An ambassador for the North Carolina Association of Realtors and the National Associations of Realtors, Harris' firm also specializes in working closely with foreclosures, investors, estate sales, listing homes, as well as working with buyers to purchase homes.
Part owner of Dream Builder's Investment Group (Dream BIG), which specializes in land development and subdivision acquisition, Harris is the owner of The Dream Business Blueprint for real-estate agents and entrepreneurs.
---
FAMILY FOCUS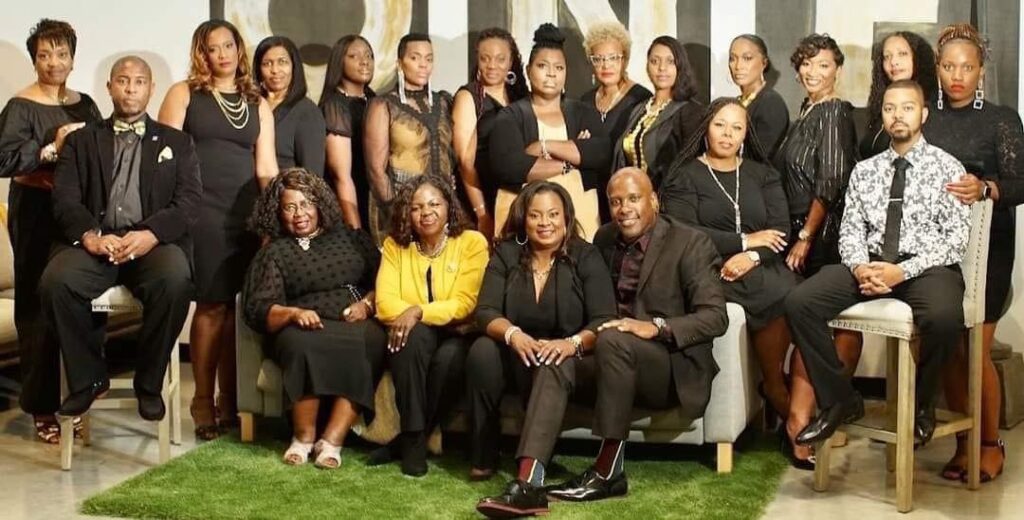 ---
As Harris recalls, her defining moment as a longtime real estate professional essentially unfolded during the unprecedented global pandemic.
"During the lockdown in early 2020, I started thinking about my legacy," Harris told MHN. "I was making great money and winning awards like President's Club, walking red carpets for earning millions of dollars or more in real estate, but real estate was taking a lot of time away from my big, wonderful family. I knew I had to duplicate myself. It's never been about the flash and bling to me. Real estate is about caring, being professional, guiding clients correctly, people work with people that they know, like, and trust, and will do what they say they will do.
"I felt I would have a greater impact on the earth if I could duplicate myself, so my goal became training, mentoring, and developing other REALTORS® to be their best and to earn six-to-seven figure incomes."
---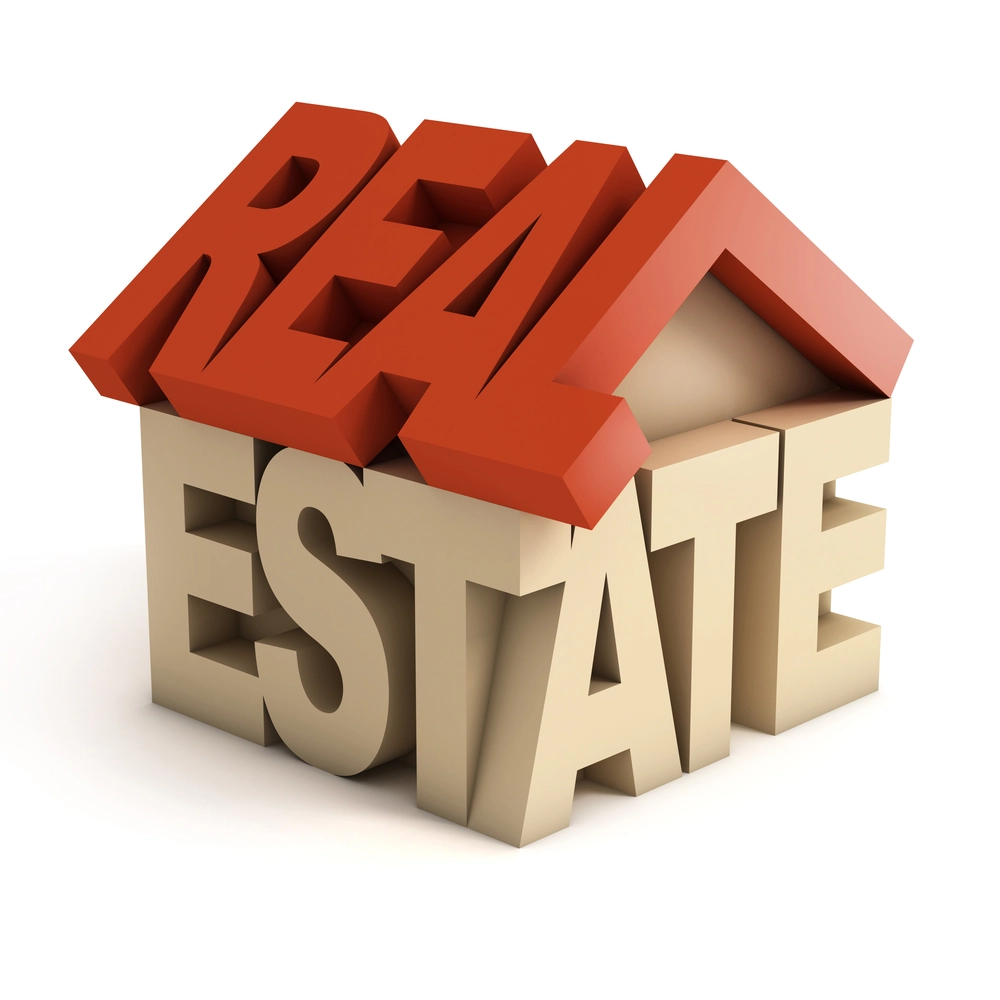 ---
Much to her delight, coupled with the divine calling on her life, Harris deemed it necessary to step out on faith.
And what a massive leap it was.
Having admittedly decided to focus on all thing's real estate "leadership," Harris dauntlessly bolted a high-profile brokerage and subsequently started The Tammie Harris Real Estate Firm.
It's no wonder she goes to great lengths to thank Almighty God, from Whom all blessings flow.
---
"I get to opportunity to serve clients and my agents," said Harris, explaining what she loves the most about her company. "Maximizing agents' income has always been a high priority for me. I structured my firm's commission so that everyone who work with me ends up with a raise. My agents are my kings and queens. When they keep more money in their pockets, that's a good thing. But what I love most about them is they each have the heart to serve clients well. They care. They think about teaching families about legacy, heritage, and how to bless the future of their children's children. We're not interested in moving clients for the sake of the sale. We want it to make sense. Our motto is: 'We Help You Move With Purpose.'"
---
A real estate company that is comprised of 20 like-minded professionals, Harris doesn't shy away from the notion that her team's collective teamwork is what makes her firm's dream work.
In that remarkably brilliant order.
"We have over (a combined) 300 years of experience between our 20 real estate agents, and we offer incentives, training, and support to help everyone reach their goals," Harris, a native of Rocky Mount, North Carolina, said. "We have a Service Project Coordinator that helps us find ways to give back to the community through organizations like Rise Against Hunger and the Backpack Buddy Program, and The Monet Richardson Community Foundation. We are all about staying connected to our grass roots.
---
REALTOR-TURNED-AUTHOR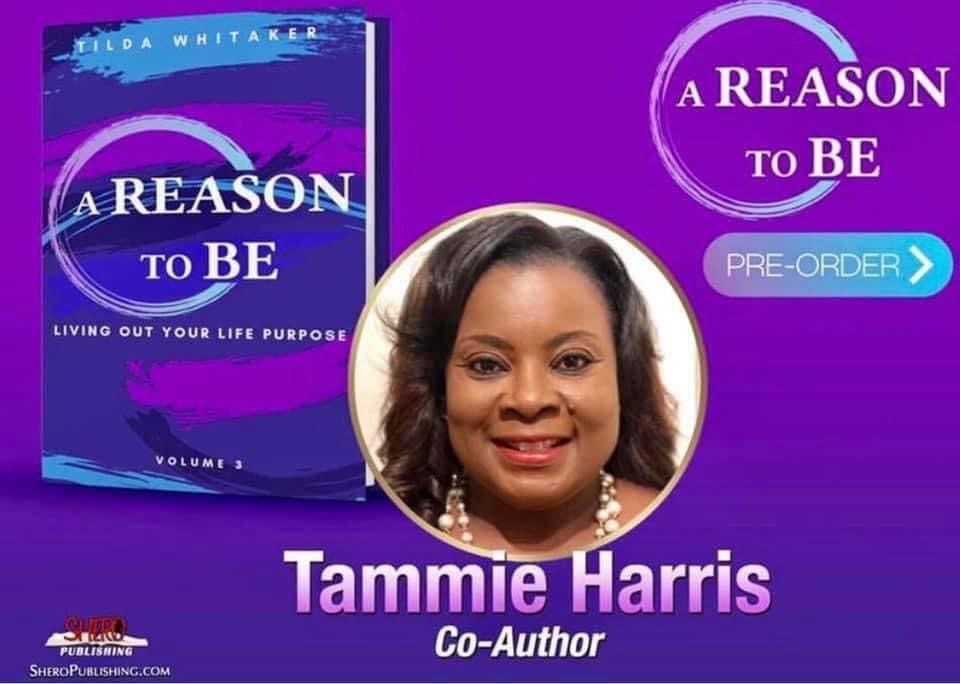 ---
"While I treat my whole firm like family, actual family members have come on board. My 73-year-old mother, Evelyn, is my administrative assistant. My youngest son, Jalen, has completed real estate school and is the firm's runner. My husband, Adam, is the team's Faith Coach. When you put first things first, you come out wiser, stronger, and better."
Given the remarkably compelling strides she's made in recent years, it's safe to assume The Tammie Harris Real-Estate Firm is just that.
---
---
Wiser. Stronger. And better.
And it doesn't matter which order.
All that matters, really, is this real estate firm — armed with a wealth of success — is steadily shaping up to become of the finest of its kind, particularly in the Southeast region of the country.
---
HARRIS' COACHING ENDEAVOR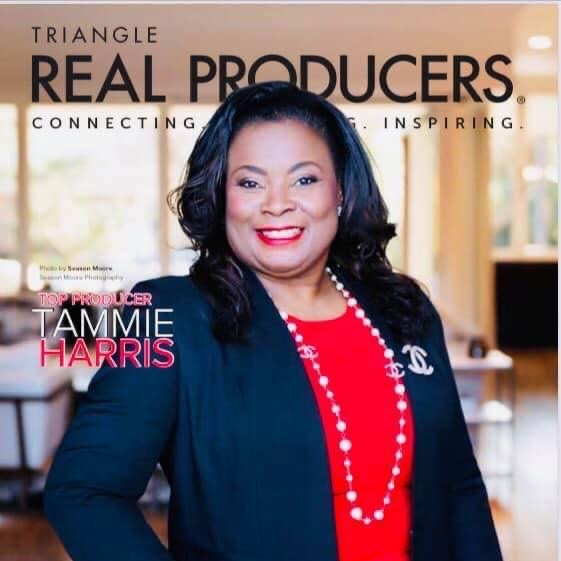 ---
Besides functioning in her divine element as thriving, progressive entrepreneur-turned-real-estate-professional, Harris has found her fervent niche as the mastermind of The Dream Business Blueprint Academy, her rising coaching empowerment venture exclusively for real-estate agents and entrepreneurs.
A credible, resourceful endeavor that falls under the umbrella of The Tammie Harris Real Estate Firm, The Dream Business Blueprint Academy is designed in large part to serve as a notable coaching and mentoring program, one that customarily offers support and guidance, Harris told Making Headline News.
Moreover, The Dream Business Blueprint Academy has reaped sustained success, in part because this organization works closely with women who are licensed real estate agents and desire to earn six-to-seven-figure income. Interestingly enough, this coaching venture offers strategic ways on how women can start or expand their own real estate brokage.
Generally, this is done through Harris' exclusive signature program called, Sell & Grow Rich.
"I believe that we all were put here on earth with a purpose," Harris said. "Once we find out what that is, we can use that gift to be a blessing. Inspiring others bring you peace and makes you feel like you are contributing to the world. I call it being a marketplace minster. I believe in iron sharpening iron."
Without question, she doesn't mind expressing it before the world, either.
---
For more information about Wake Forest, North Carolina Businesswoman Tammie Harris of The Tammie Harris Real-Estate Firm, to inquire about homebuying or her book, to schedule her for a public appearance, book signing, or speaking engagement, connect with her via social media under: Facebook: https://www.facebook.com/tammieharrisrealestatefirm/; Instagram:

https://www.instagram.com/tammieharrisgroup/?hl=e

n; Twitter: https://twitter.com/harrisestate; LinkedIn: https://www.linkedin.com/in/tammie-harris-25164071/; YouTube:

https://www.youtube.com/watch?v=yE71WDShKH4

. Also, send email to:

Tammie@Tammiehgroup.com

.
---
​CONNECT WITH THIS AWARD-WINNING JOURNALIST FOR MEDIA EXPOSURE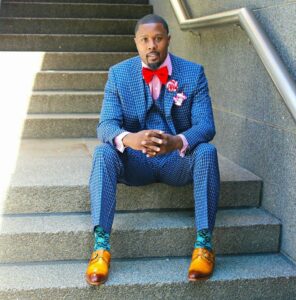 WHAT'S YOUR STORY? If you are an entrepreneur, business owner, producer, author, athlete, musician, barber, life coach, motivational speaker, cosmetologist, tax preparer, model, or pastor/minister who is seeking exposure and would like to share your story with an in-depth news feature, call Reporter Andre Johnson at 901-690-6587 or Facebook message him under "Andre T. Johnson" for details.
Andre Johnson is the award-winning Founder and Publisher for Making Headline News. A 2000 graduate of the University of Memphis School of Journalism and a former staff reporter of sports for the Memphis Commercial Appeal newspaper, Johnson covers the NBA Southwest Division from Dallas, Texas. To reach Johnson, send email to makingheadlinenews@gmail.com or to memphisgraduate@yahoo.com. Also, follow him on Twitter @AJ_Journalist or Instagram at @makingheadlinenews.
---
ADVERTISE WITH US