'AND THEN SHE BOUNCED BACK' MEDIA COVERAGE: Virginia author Kristin Jefferson-Bethune recalls her husband's memory in a life-changing anthology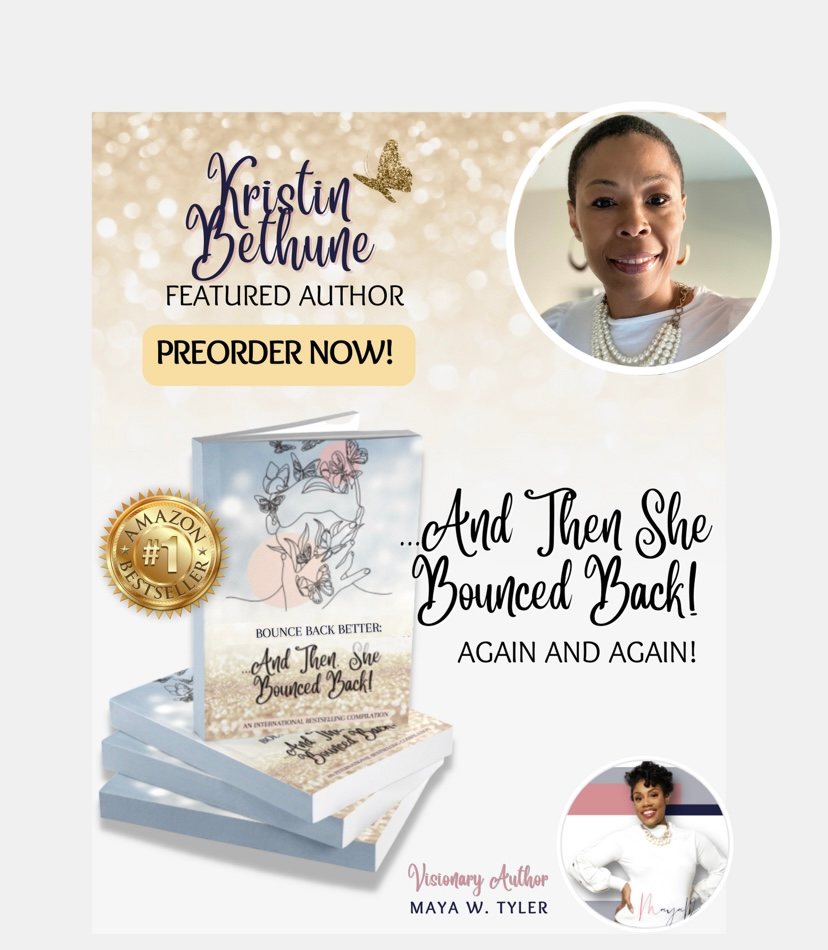 ---
Dear friends, do not be surprised at the fiery ordeal that has come on you to test you, as though something strange were happening to you. But rejoice inasmuch as you participate in the sufferings of Christ, so that you may be overjoyed when his glory is revealed. (1 Peter 4:12-13 NKJV)
---
CLINGING TO UNWAVERING FAITH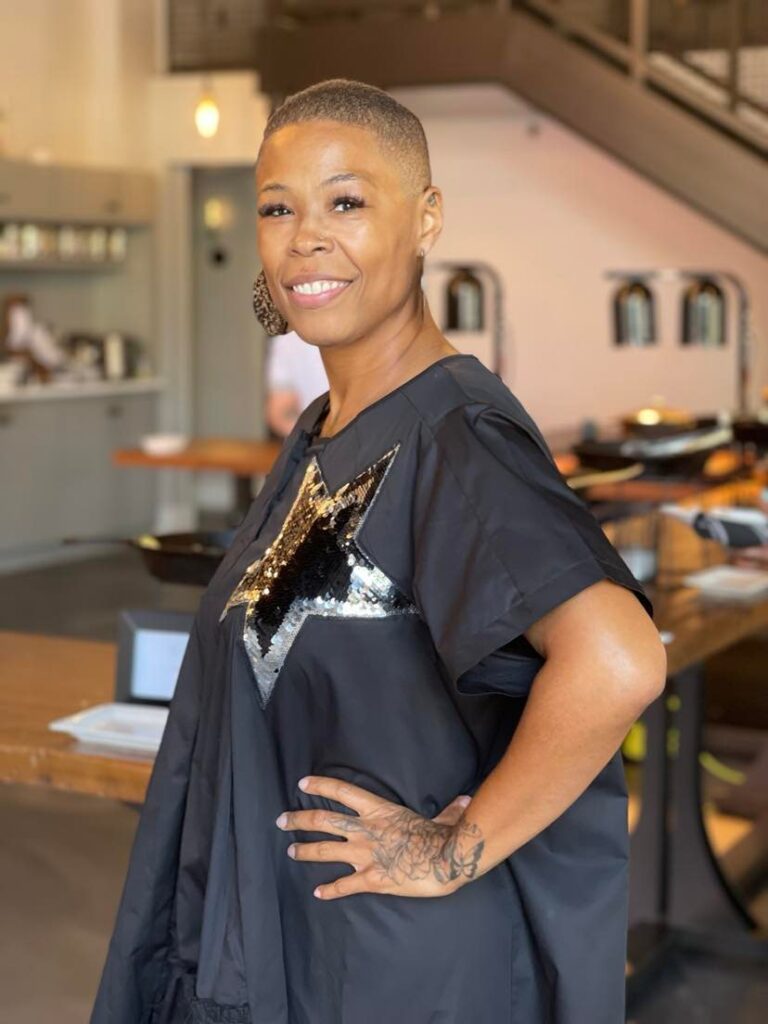 ---
Kristin Jefferson-Bethune is still trying to stomach it, is still trying to make sense of it all, is still trying to accept the fact that God's will simply had to be done.
"I needed to find a way to cope…a way to get my feelings and emotions out, so I started journaling," Jefferson-Bethune, during a recent interview with Making Headline News, said, referring to the 2016 tragic death of her husband, who killed in an automobile accident. "It started out as 'Dear John' letters to my husband, just letting him know about my day and the kids, but also expressing my feelings of grief, anger, fear, and disappointment since his death.
"I had at least four journals that I had completely filled with letters to him and prayers to God. The vision for my book didn't come until 2018 when I started going back and reading all of my journal entries and I realized that I had pretty much already written a book."
Earlier this year, Jefferson-Bethune was presented with the opportunity to recall those awe-inspiring memories with her late companion in And Then She Bounced Back…Again And Again, the highly-anticipated anthology that is spearheaded by Washington, D. C. Visionary Author Maya Tyler.
---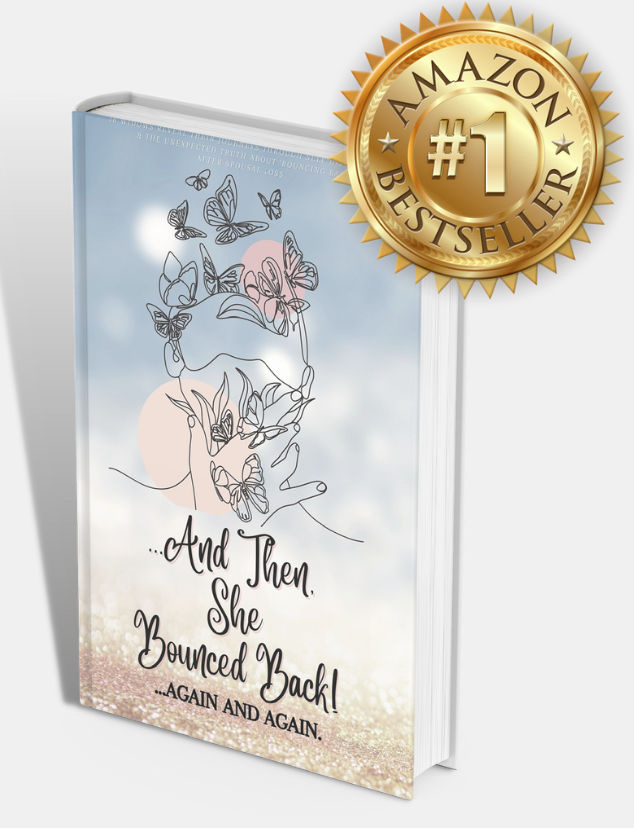 ---
An intriguing and life-altering book that is comprised of 80 pages in length, Tyler's And Then She Bounced Back…Again And Again has already attracted a rash of rave reviews — a remarkably brilliant trend for an anthology that is only in the preorder phase.
"In widowhood, we see the same stories. People who turned their pain into purpose and bounced back, moving forward with new joys, new loves, and a renewed outlook on their next chapters of life," said an Amazon spokesperson for And Then She Bounced Back…Again And Again. "What we don't hear about is the truth about bouncing back…and for so many widows who struggle with feeling stuck somewhere in the limbo of their own 'tragedy to triumph' stories — after the pain, but before the purpose, the truth about this is what they need to hear."
---
NEED NATIONAL MEDIA EXPOSURE? CALL TODAY

: 

901.690.6587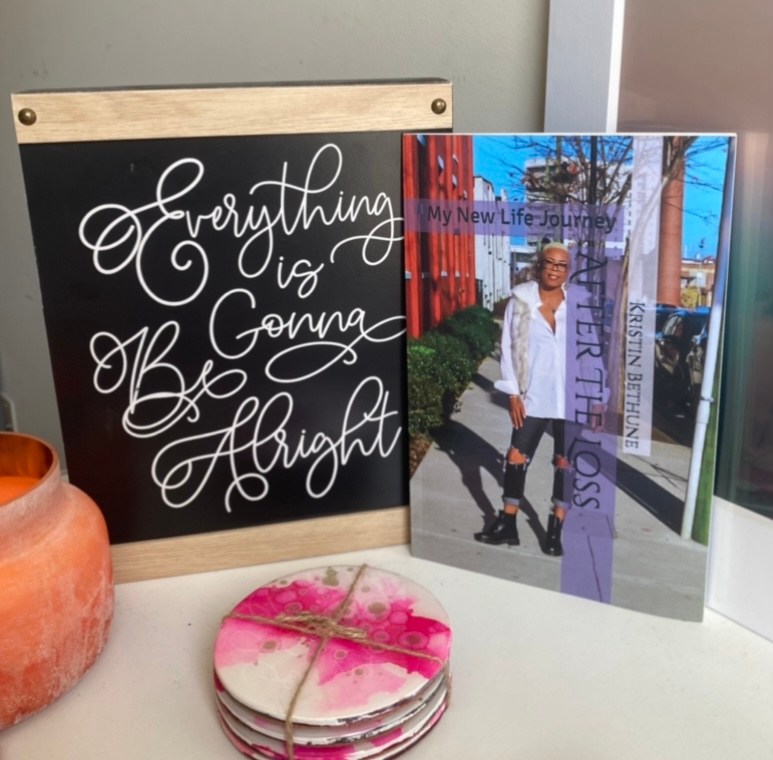 ---
As Jefferson-Bethune explained, she deemed it a forgone conclusion to join Tyler's anthology, primarily because "I had told my story in those tear-stained pages of each one of those journals," she told MHN.
"Now when my amazing mentor, Maya, came to me in March of this year and pitched the anthology project to me, there was no doubt in my mind that this was something I wanted to do. There was more to my story, and I couldn't wait to share it."
---
THE PROVERBS 3:5-6 AFFECT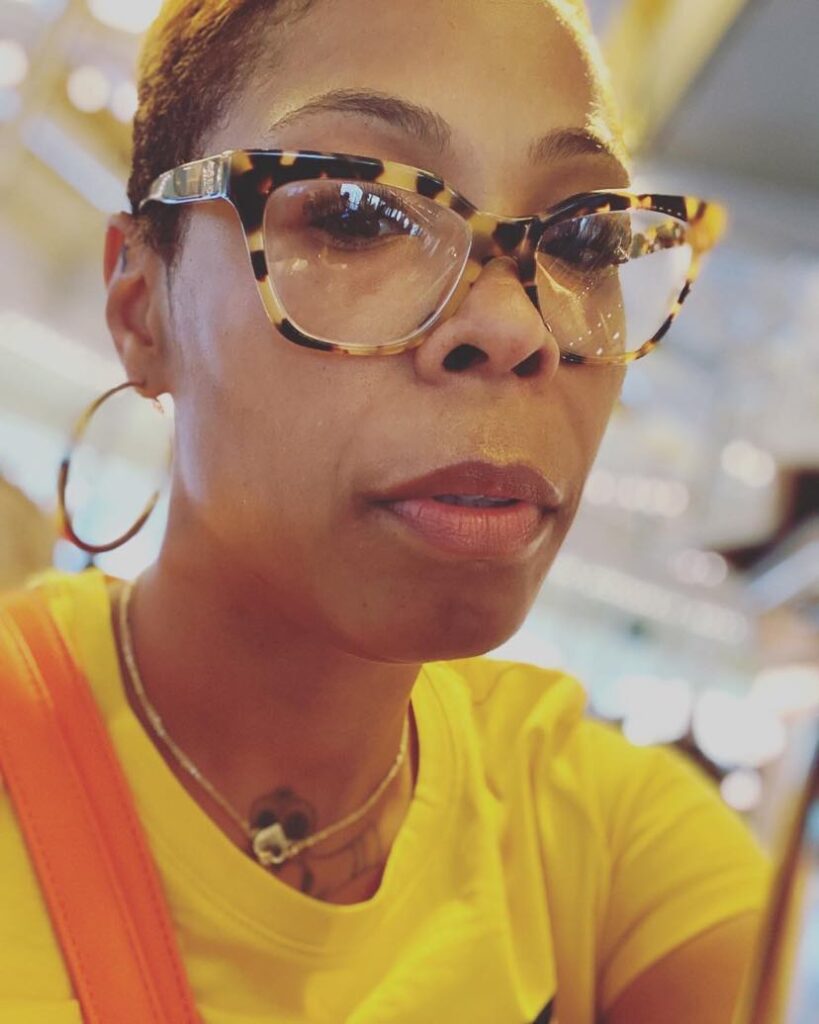 ---
For what's it worth, writing, Jefferson-Bethune emphasized, essentially is what aided in terms of coping with her husband's untimely passing.
"Writing was a form of therapy for me, and it still is," Jefferson-Bethune said. "Telling and sharing my story was a way to help me begin my healing journey, but also with the hope that sharing my story would help someone else on their journey."
A native of Henrico, Virginia, Jefferson-Bethune made her authorship debut in June 2021 with the release of After The Loss: My New Life Journey, her solo-written book in which she vividly recalls her husband's memory.
---
"His will, my journey. So much goes through my mind when I look at those words," Jefferson-Bethune writes in a detailed synopsis of her first book at Amazon.com. "Like, what is His will for my life and/or what is really my purpose. It is hard for me to imagine where I was a little over three years ago. I was grieving the death of my husband, I was back at work and thinking to myself, 'What in the world has happened to my life!' What I thought was supposed to be my life had just ended tragically on the night my husband died in a car accident. You know you hear about situations like this happening to other people, but never would you think that it would happen to you……until it does!"
---
Jefferson-Bethune began composing After The Loss: My New Life Journey in 2019 and finished it the following the year. She needed only a few months to complete her chapter for And Then She Bounced Back…Again And Again, which she began composing in April.
---
FIRST UP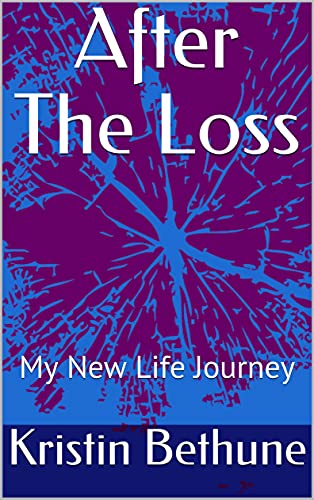 ---
Other books, she said, are on the horizon.
"The piece that is in the anthology is just a snippet of what's to come, so stay tuned," Jefferson-Bethune said. "I am hoping that God opens up some doors or windows of opportunity for me. One of my dreams is to speak on the TED Talk stage. I want people to know and understand that death is not the end, it's only the beginning. The crazy part is this is the start of the life I should have always been living and I can't wait to see what God has in store."
Eloquently and appropriately said by one strong woman, one who's steadfastly relying on her faith in God to get her through.
---
GOD STEERS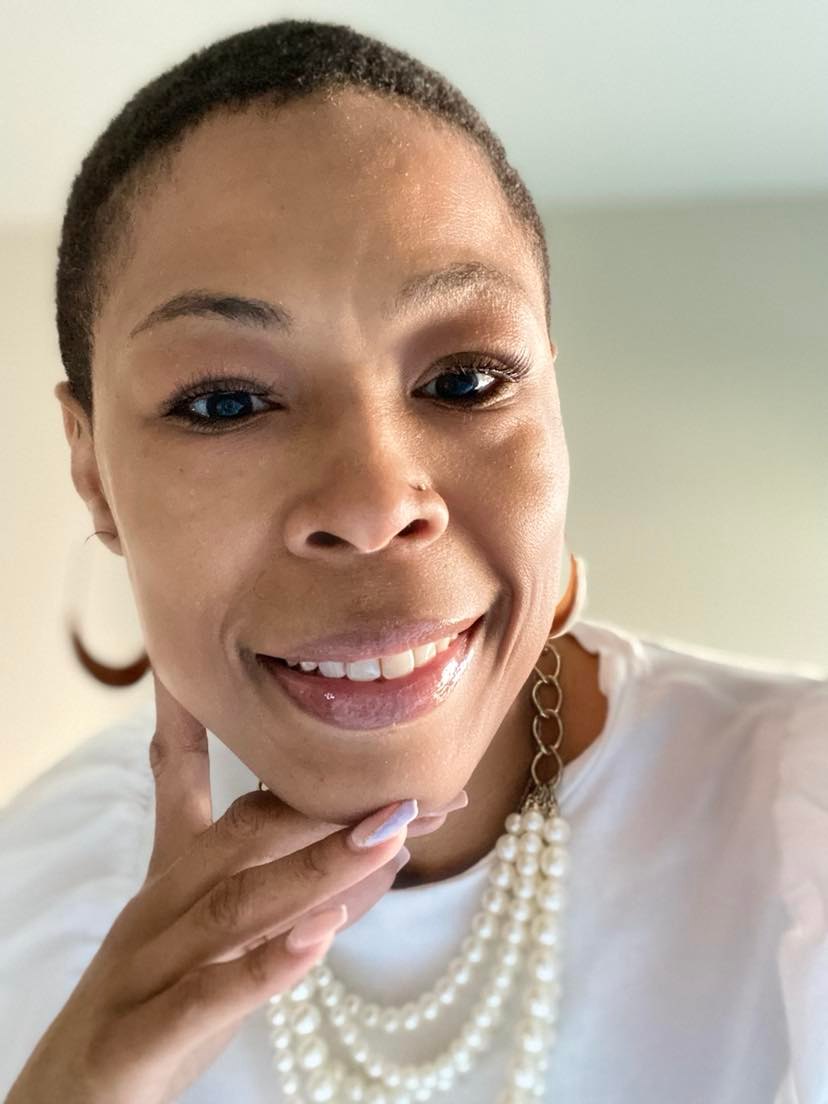 ---
For more information on Henrico, Virginia Author Kristin Jefferson-Bethune, to inquire about her books, or to schedule her for a public appearance, a book signing, or speaking engagement, connect with her via Instagram

@ the_healing_widow

and Facebook under

The Healing Widow

. Send email to:

therealulc610@gmail.com

.
---
​CONNECT WITH THIS AWARD-WINNING JOURNALIST FOR MEDIA EXPOSURE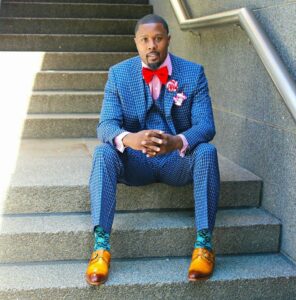 WHAT'S YOUR STORY? If you are an entrepreneur, business owner, producer, author, athlete, musician, barber, life coach, motivational speaker, cosmetologist, tax preparer, model, or pastor/minister who is seeking exposure and would like to share your story with an in-depth news feature, call Reporter Andre Johnson at 901-690-6587 or Facebook message him under "Andre T. Johnson" for details.
Andre Johnson is the award-winning Founder and Publisher for Making Headline News. A 2000 graduate of the University of Memphis School of Journalism and a former staff reporter of sports for the Memphis Commercial Appeal newspaper, Johnson covers the NBA Southwest Division from Dallas, Texas. To reach Johnson, send email to makingheadlinenews@gmail.com or to memphisgraduate@yahoo.com. Also, follow him on Twitter @AJ_Journalist or Instagram at @makingheadlinenews.
---
ADVERTISE WITH US