STAR WATCH: Rising Atlanta entertainer '4G' meets with 'Silk' legendary lead singer Gary 'Lil G' Jenkins; announces book release and other projects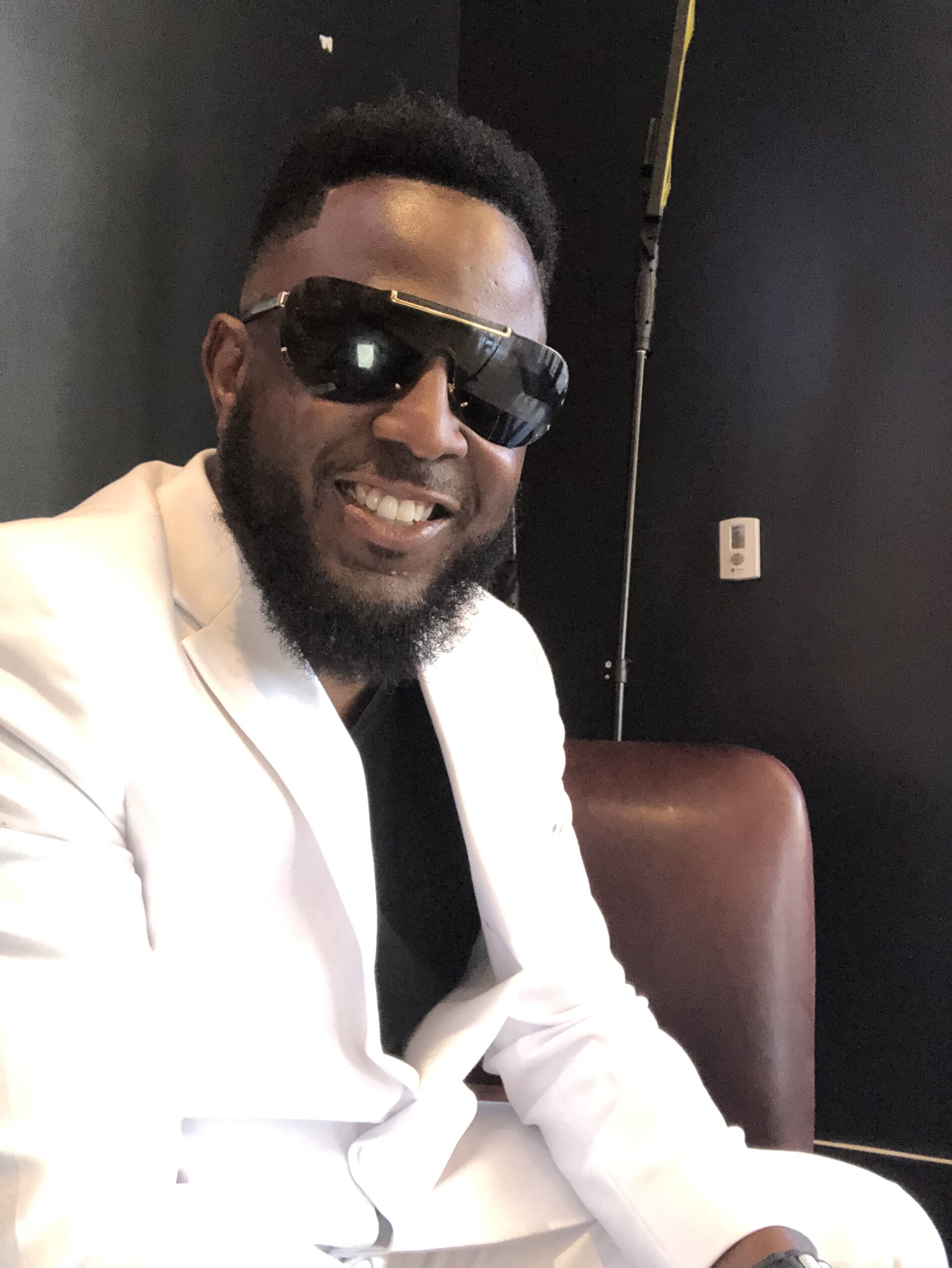 ---
SILKY SMOOTH CONNECTION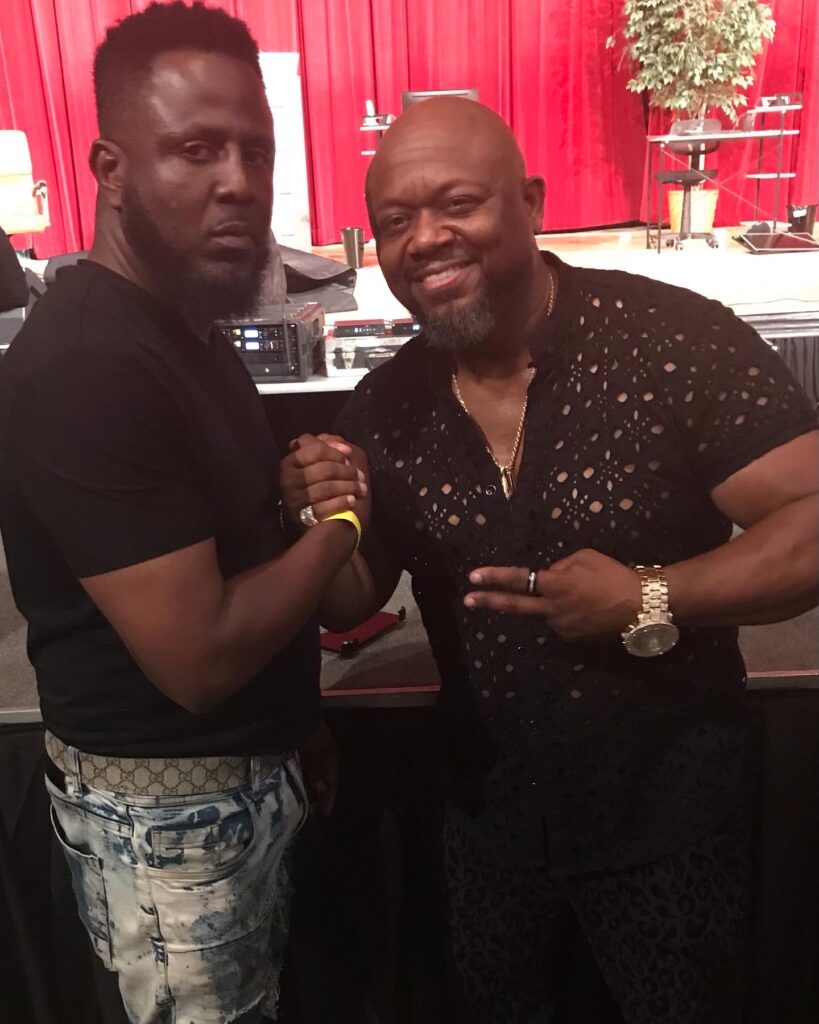 ---
As far as his chosen profession goes, Jay '4G' Gathers is quite resourceful in that he doesn't merely sit around and wait for things to happen.
His professional track record is such that he's destined to make things happen.
Such was the case recently when "4G" was afforded the golden opportunity to cross paths with Gary "Lil G" Jenkins, who is suitably known as the lead singer of the classic R&B group, Silk.
During an exclusive interview with Making Headline News, "4G" spoke at length about his recent meeting with Jenkins, whose eyecatching gifts to the Body of Christ at the tender age of seven had ultimately earned him a notable role as a featured soloist on BET's The Bobby Jones Gospel Show for many years.
---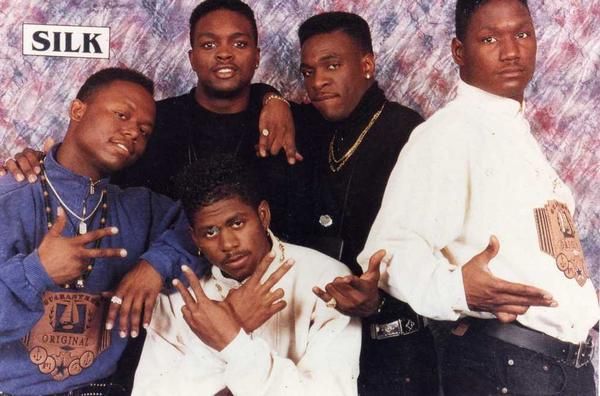 ---
Three decades ago, Jenkins' big break in the ever-evolving R & B industry had finally come to fruition.
That's because in 1992, Jenkins answered an audition call and subsequently earned the role as lead singer for Keith Sweat's newly formed R&B group, Silk. Consequently, their career began with the success of  the hits, "Freak Me" and "Lose Control," from Silk's 1992 debut album, "Lose Control." As a result, Silk's prominence spanned the globe for nearly a decade as the group enjoyed more than five million records sold.
Then in September 1994, Jenkins appeared in the R&B group, Black Men United, with his group and Sweat on the single, "U Will Know," from the soundtrack to the movie, Jason's Lyric.
---
4-G
OOD AS ADVERTISED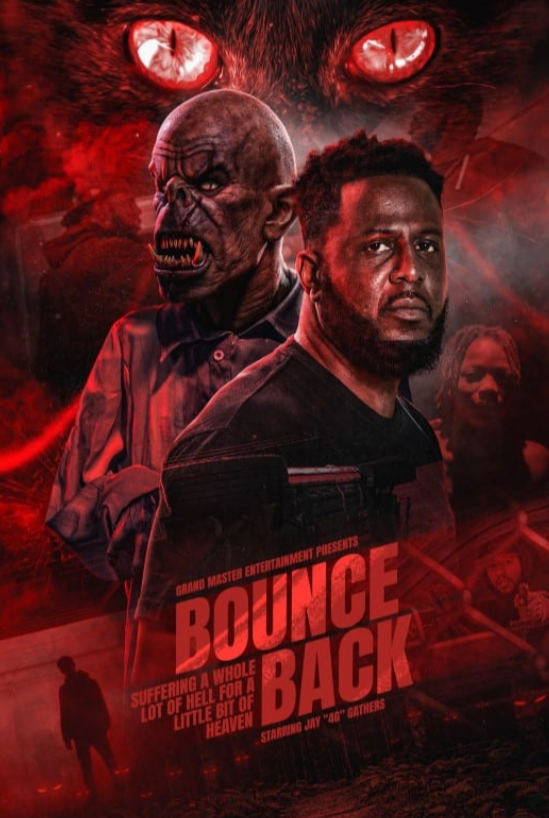 ---
After the release of their fourth album, Love Session, in 2001, Silk steadily garnered national recognition with appearances on The Tonight Show With Jay Leno, Live With Regis and Kathi Lee, MTV, BET, Soul Train, Jenny Jones, Ricki Lake, Moesha, Showtime At The Apollo, and Motown Live, among others.
Interestingly enough, Jenkins has toured throughout the world in such countries as Japan, Korea, the United Kingdom, Canada, Mexico, France, the Netherlands, and Germany.
---
NEED NATIONAL MEDIA EXPOSURE? CALL TODAY

: 

901.690.6587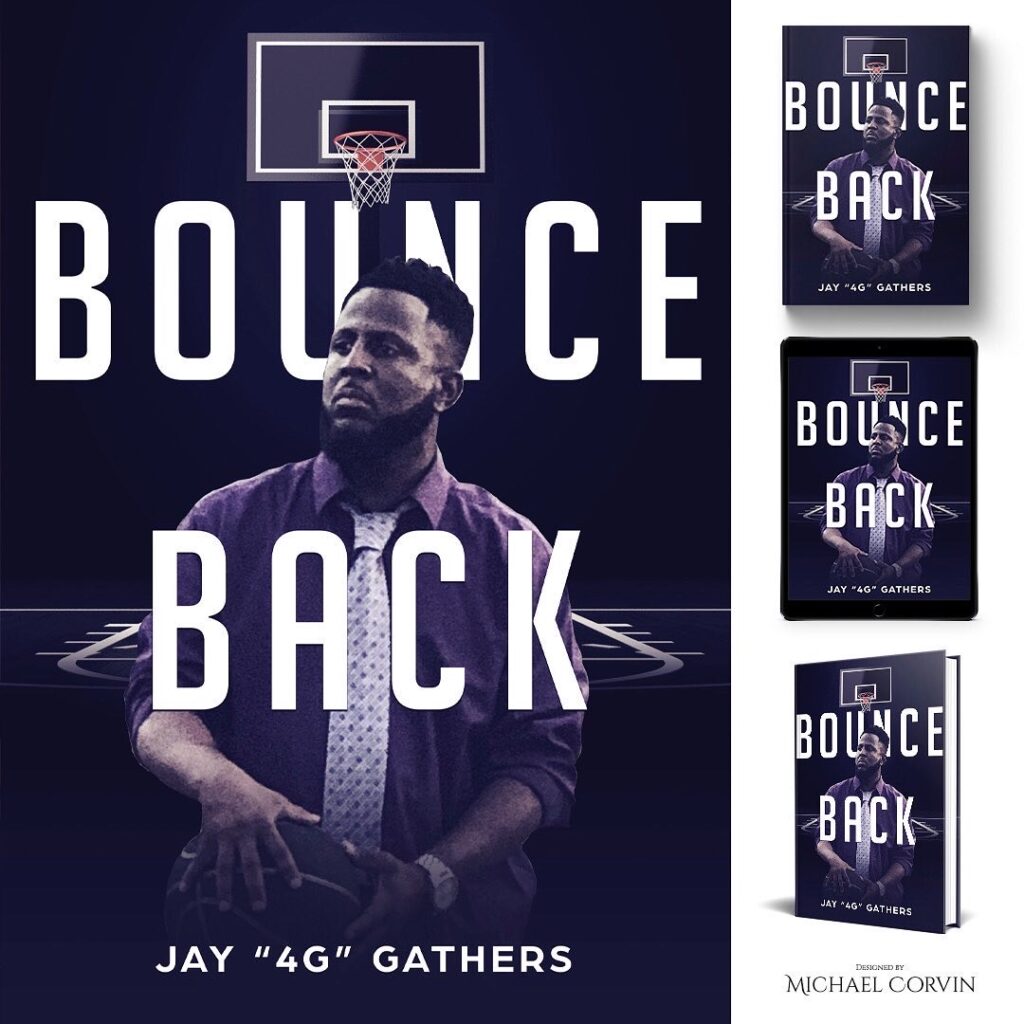 ---
A rising Atlanta-area entertainer who is the mastermind behind GrandMaster Entertainment LLC, "4G" said he was honored to met and absorbed knowledge from Jenkins, a native of Nashville, Tennessee whose professional music career dates back to 1991.
"I met Gary "Lil G" Jenkins at a stage play over in Warner Robbins, Georgia back on August 20, 2022, in which he was one of the main cast members," "4G" told MHN. "After show was over, he and I briefly chatted while taking a few photos together."
Not only that, "4G" wasted little time enlightening Jenkins of his assortment of projects, most notably "Bounce Back," his movie project that is currently in the works.
---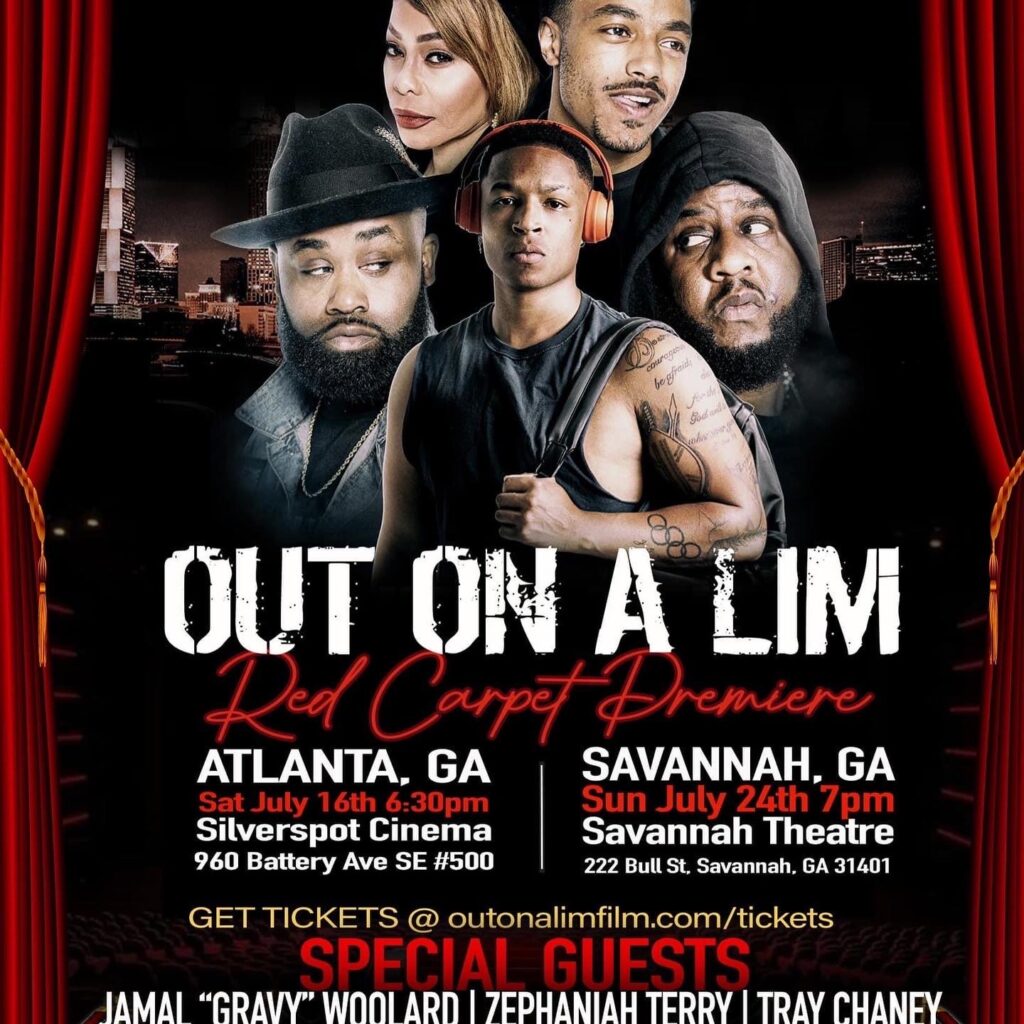 ---
A movie that is comprised of urban horror, drama, and suspense, "4G's" Bounce Back is spinoff of his newly-book, Bounce Back, a fascinating, riveting, book that came to fruition amid a memorable, in-depth conversation with Bishop James Kelly, his spiritual father for whom he has overwhelming respect.
"During that time, I briefly spoke about my movie project that's currently in the works," "4G" said of his personal meeting with the legendary Jenkins, who has appeared in numerous nationally-acclaimed stage plays including Fake Friends, Perilous Times, Secret Lovers, Tyler Perry's Madea's Family Reunion, What Men Don't Tell, Whatever She Wants and Love Unbreakable by Lavarious A. Slaughter.
---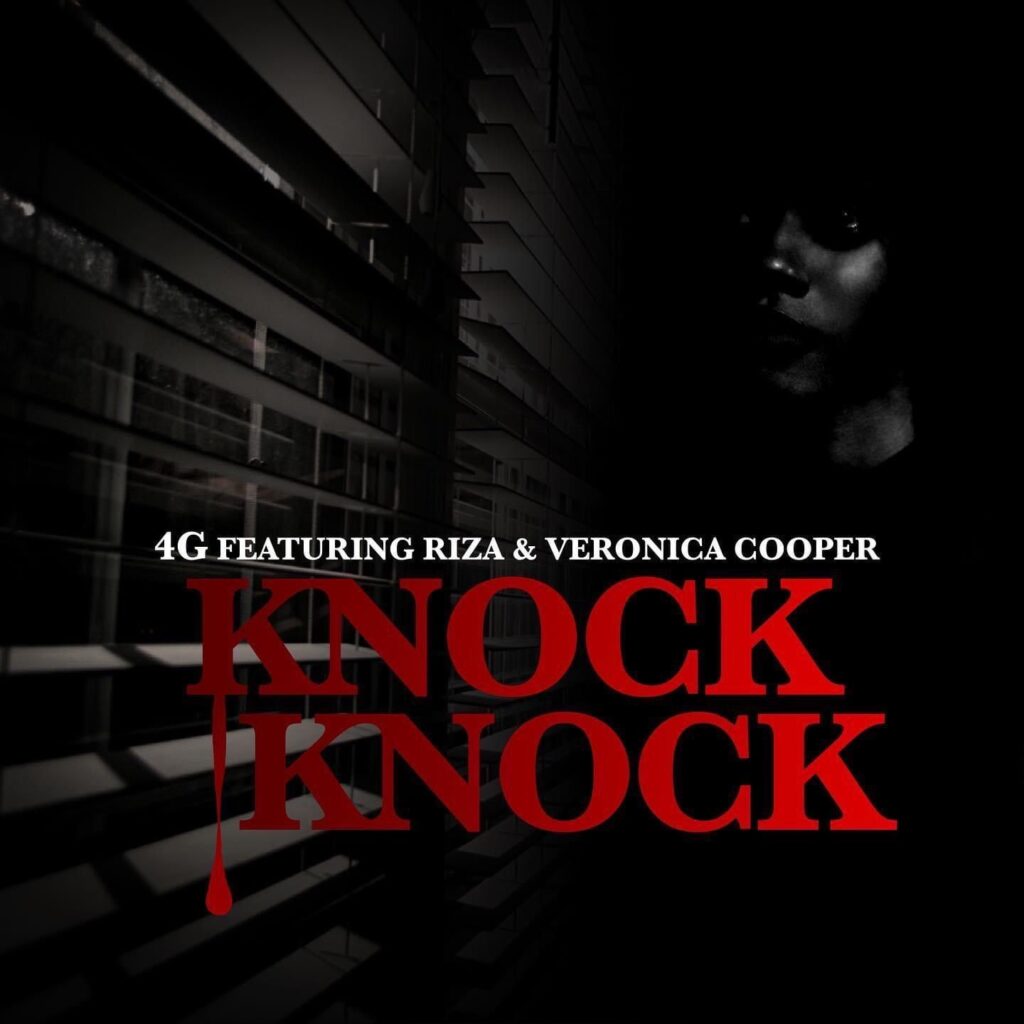 ---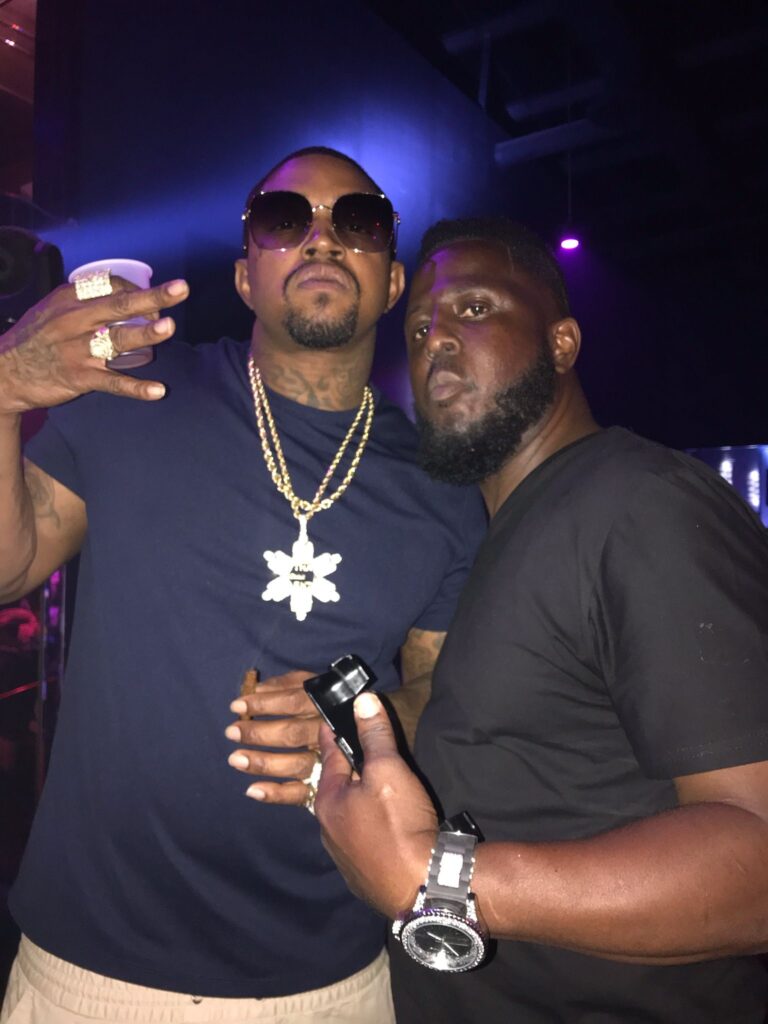 ---
Jenkins, as it turned out, was seemingly impressed by the poise and self-assurance "4G" is customarily exemplifying as a rising entertainer.
---
"It was from here that he directed me to his manager," "4G" said of Jenkins. "She and I spoke a few days later. She was sent the full script (of my movie) and they both loved it. A few days later, I was given a letter of intent, or a commitment, as the film is still in its beginning stage of pre-production. In addition to the film, I'm also in talks with his management team regarding collaborations, as well as other production projects on the soundtrack."
---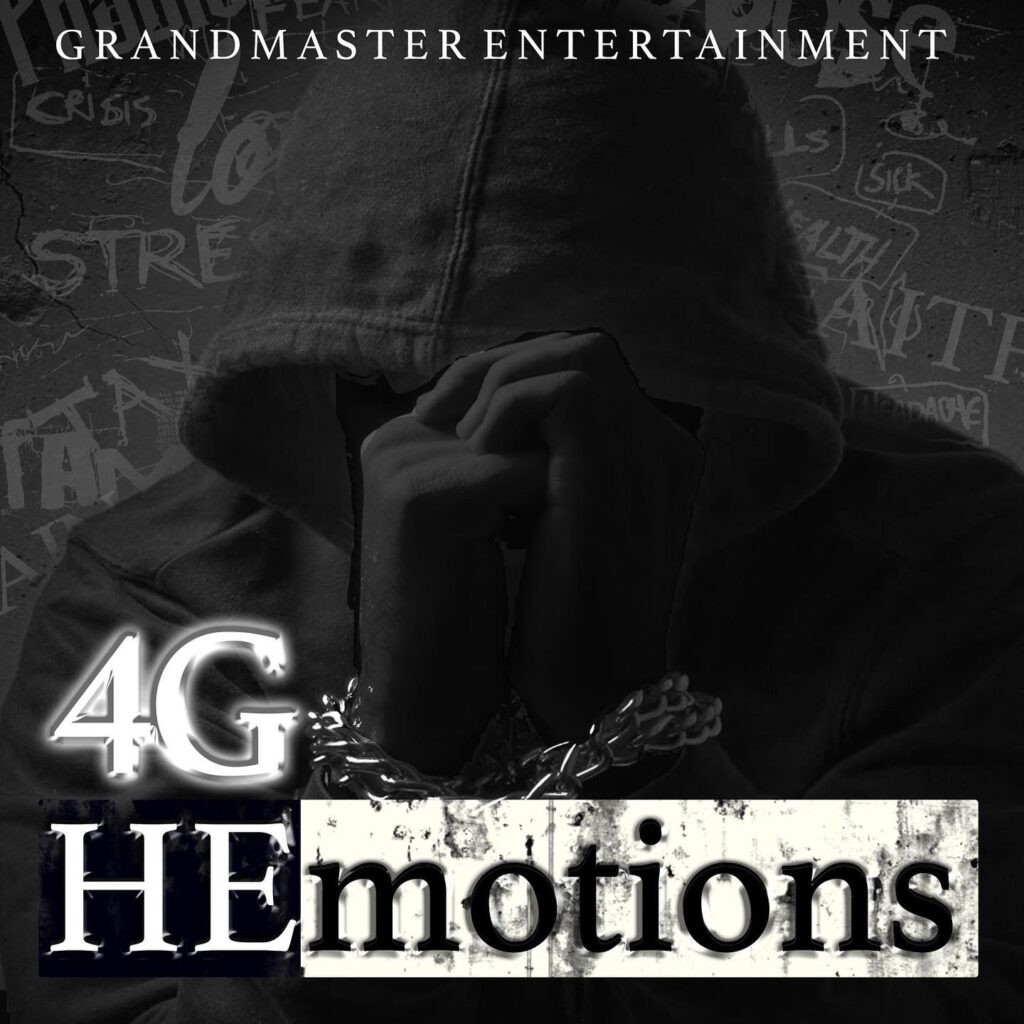 ---
Besides meeting and interacting with Jenkins, "4G," a beloved gospel rapper, recently released a single entitled, "Knock Knock" which features Veronica Cooper and RIZA — "who happens to be my daughter," he said.
According to "4G," "Knock Knock" is a hit that focuses on the Breonna Taylor Case, particularly how she was brutally killed at the hands of police due to a what he describes as the "No Knock" order.
"The single has been doing extremely well on the airwaves," said "4G," who also has met the manager of Lil Scrappy, who is prominently known from the TV reality show Love & Hip-Hop Atlanta.
---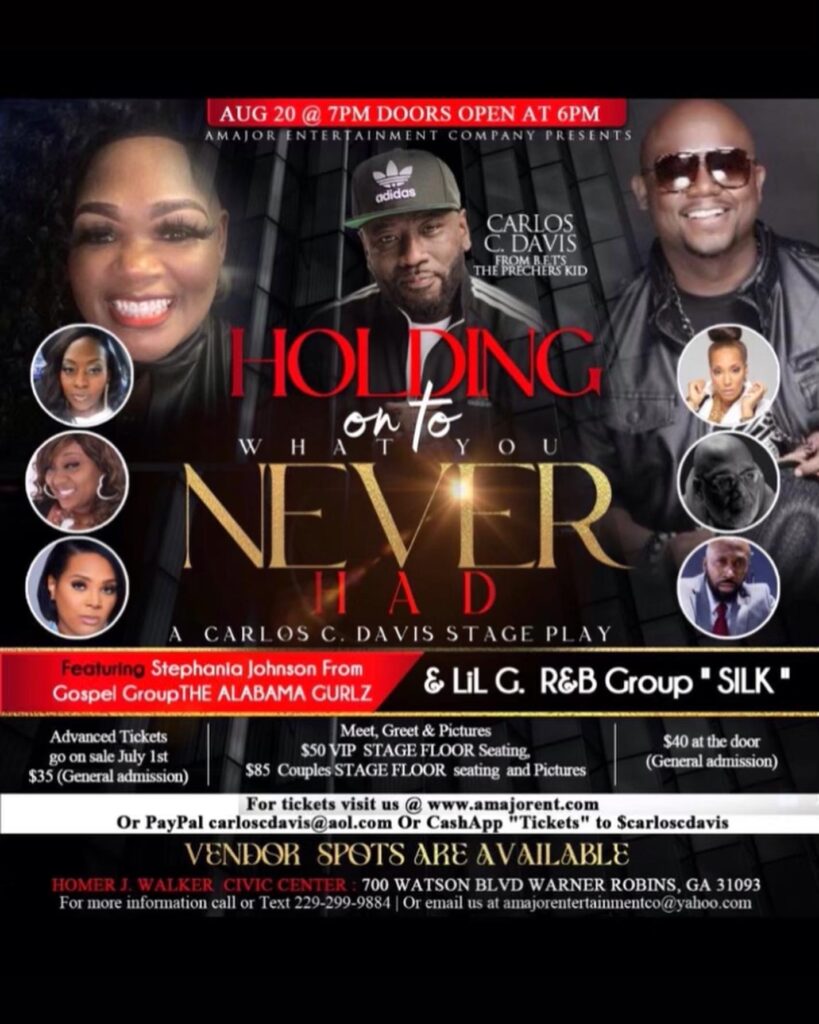 ---
As for his movie, "4G" — who's scheduled to attend Woman Thou Art Loosed: The Grand Finale later this month — said, "I have plans to reach out to Bishop T.D. Jakes regarding my upcoming film, as well (audition) for the lead role of Pastor Mike, who's my spiritual leader and dear friend in the upcoming film. I've also spoken with Jamal Woodard about a role in the film that's guaranteed to be epic. He's best known for playing the role of "Biggie Smalls." He and I had the pleasure of meeting during a movie premiere of the film "Out on a Lim" in which we were both part of the cast. I actually played the role of the pastor."
Now with his Bounce Back memoir set to be released later this year, "4G" also announced that his third studio album, "He-Motions," is currently in the works.
---
A RELATED STORY
MAKING NOISE IN THE ATL: 2022 is shaping up to be a memorable one for rising Atlanta gospel recording artist Jay '4G' Gathers
---
For more information on Atlanta's Jay "4G" Gathers of GrandMaster Entertainment, LLC, to inquire about his book, or to schedule him for a public appearance or speaking engagement, call 402.603-2404. Also, connect with him via Facebook at: https://www.facebook.com/jay.gathers or send email to:

jaygathers@4grapmusic.co

m.
---
​CONNECT WITH THIS AWARD-WINNING JOURNALIST FOR MEDIA EXPOSURE
WHAT'S YOUR STORY? If you are an entrepreneur, business owner, producer, author, athlete, musician, barber, life coach, motivational speaker, cosmetologist, tax preparer, model, or pastor/minister who is seeking exposure and would like to share your story with an in-depth news feature, call Reporter Andre Johnson at 901-690-6587 or Facebook message him under "Andre T. Johnson" for details.
Andre Johnson is the award-winning Founder and Publisher for Making Headline News. A 2000 graduate of the University of Memphis School of Journalism and a former staff reporter of sports for the Memphis Commercial Appeal newspaper, Johnson covers the NBA Southwest Division from Dallas, Texas. To reach Johnson, send email to makingheadlinenews@gmail.com or to memphisgraduate@yahoo.com. Also, follow him on Twitter @AJ_Journalist or Instagram at @makingheadlinenews.
---
ADVERTISE WITH US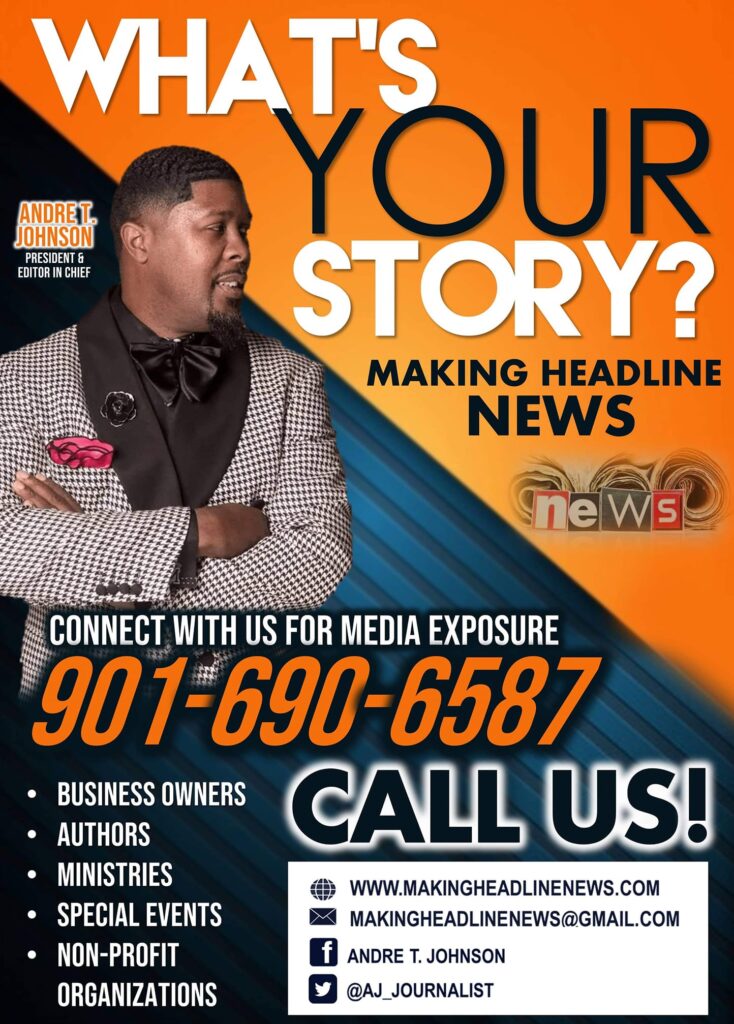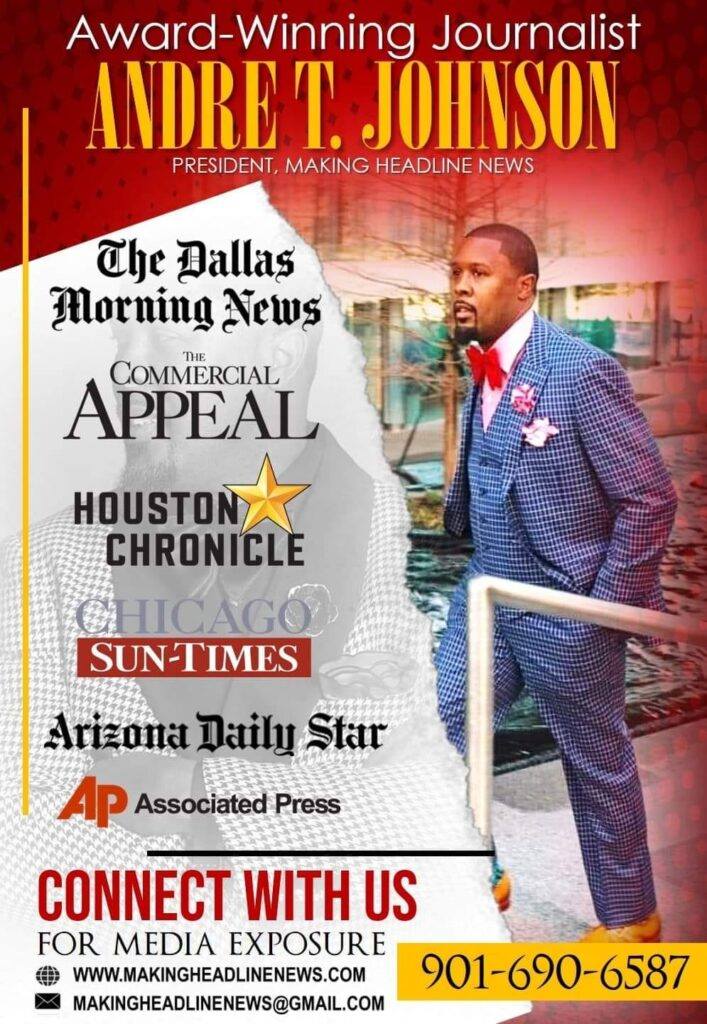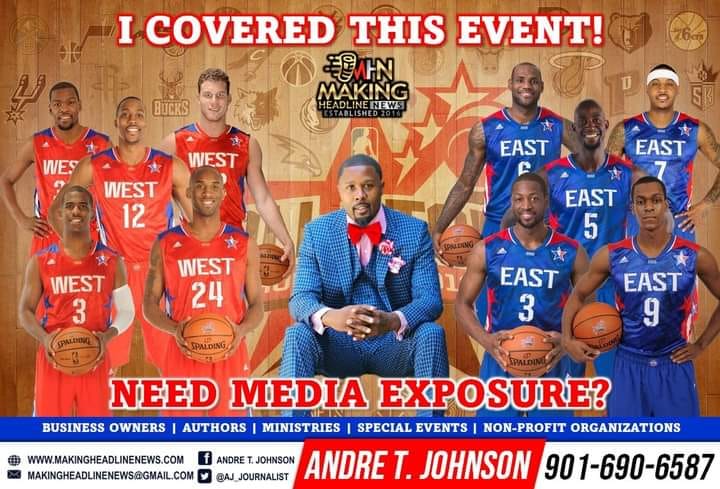 ---
VOTE FOR WHITBY