---
I can do all things through Christ which strengthens me.

(Philippians 4:13 KJV)
---
BLESSED REGARDLESS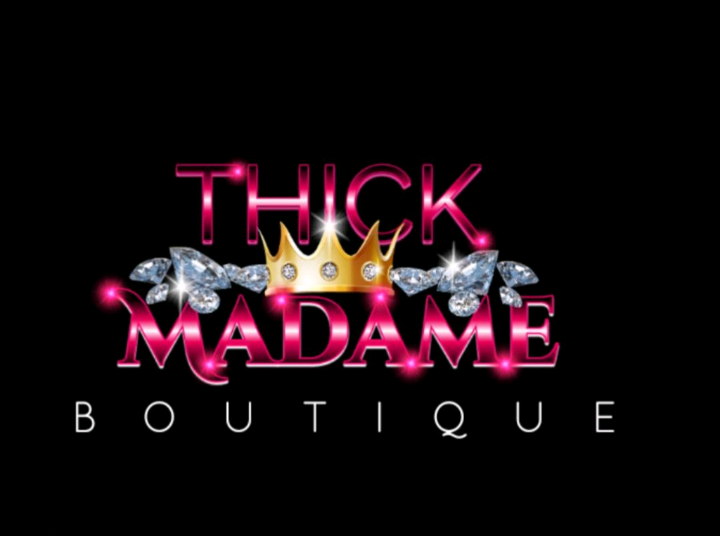 DALLAS — Raichal Linnear isn't about to let anything or anyone stop her from living her best life.
Never mind that she's from inner city Shreveport, Louisiana.
At the end of the real day, Linnear is destined to make every single day count, is determined to broaden her horizon and maximize her potential.
After all, she knows full well she's owes it to herself to press and navigate toward her purpose.
On purpose.
"I, Raichal, saw a need that I wanted to do more for myself and my family to having a functioning stability to where I can take care of my family and live the lifestyle that's going to educate myself and learn who is Raichal Linnear as an adult to better herself," Linnear told Making Headline News this week.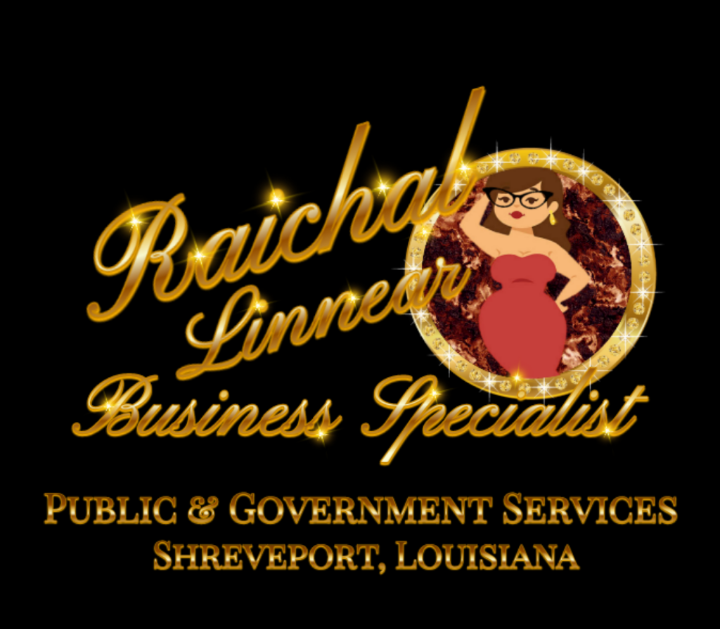 Given the immeasurable strides Linnear has made of late, particularly as a rising entrepreneur, it's safe to assume she's steadfastly positioning herself to possess and savor the stability she so desperately seeks.
Linnear, 39, is owner and chief executive officer of Thick Madame Boutique LLC, her Shreveport-based is a profitable organization that centers largely on providing public and government services for plus-sized adults globally.
Talk about stepping outside of her comfort, thus establishing a business venture that figures to garner sustained success, much sooner than later.
A business that is nearing its second year anniversary on September 16, Linnear entrepreneurial resume is also comprised of her assuming the role as a business specialist consultant, whereby she's aids with a variety of assistance programs such as employment training, educational training and trade, as well as housing assistance programs for plus-sized individuals.
As for Thick Madame Boutique, Linnear's venture offers an array of business clothing apparels as a retail outlet for business-minded individuals along with royal elegant dresses, as well as casual and African apparels.
Interestingly, Linnear customarily designs her own customized accessories, footwear, and cosmetics.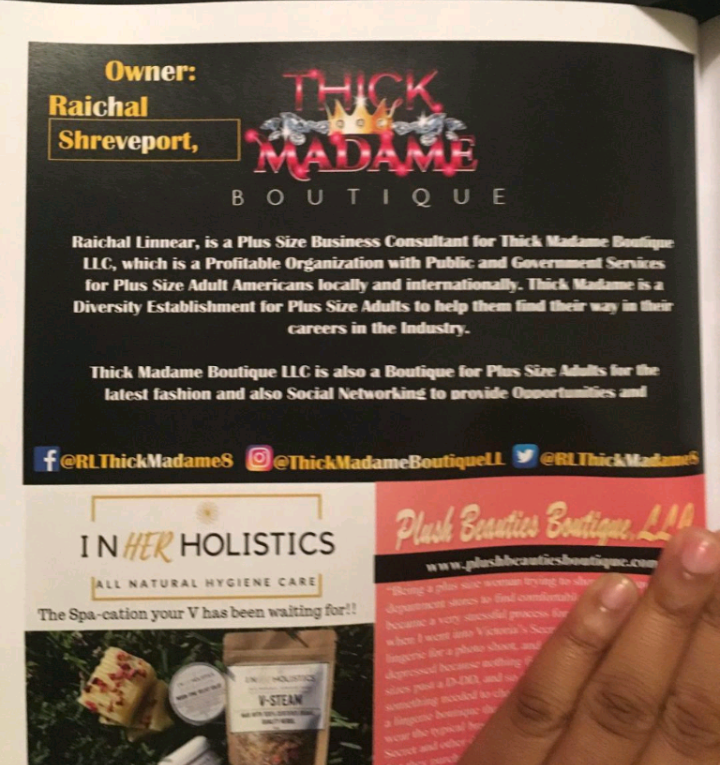 And then there is Thick Madame Modeling Agency, which is an adult entertainment program exclusively for plus-sized Americans who aspire to delve off into a modeling career as a strategic way to boost their image by way of generating exposure for their branding, Linnear emphasized.
Having credited entertainers Chris Brown and T.I. for inspiring her to start her businesses, Linnear's said, "Right now, I'm in the progress of having map route to Place Thick Madame Boutique and to see it everywhere. I would love to see it in places such as Atlanta, Georgia, Dallas, Jamaica, Africa, Los Angeles, and Paris.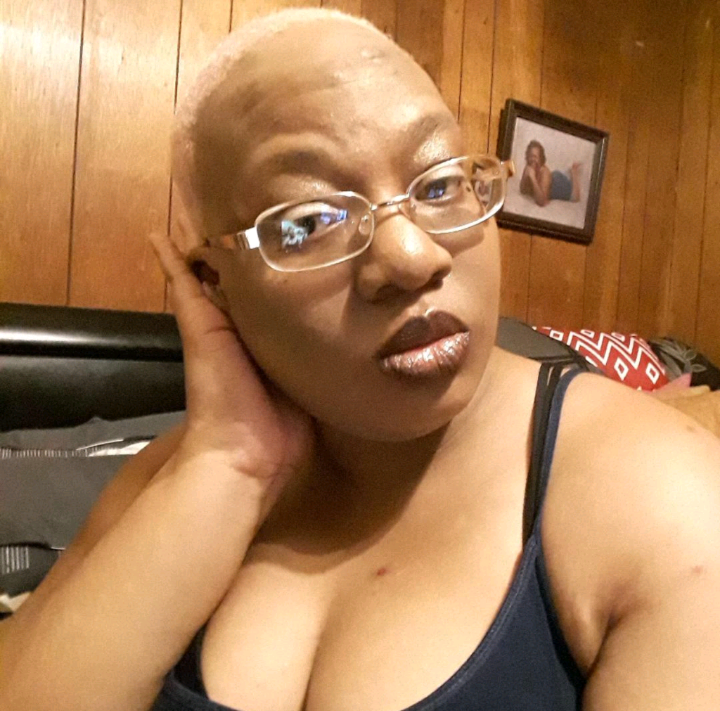 Her itinerary includes, among other things, her hosting a business-related shower event and what is known as the Thick Madame Royale Fashion Runway at dates that have yet to be determined.
For what it's worth, Linnear is overwhelmingly grateful of the fact that God has blessed her to achieve sustained success as a young businesswoman, who's convinced her best and brightest days are well ahead of her.
"It is important (to esteem others daily), because I want everyone to know that your past does not defined who you are," Linnear said. "You are the writer of your story. Where there is an ending, there is a new beginning. Push through your pain and see the Light (God) at the tunnel. For everything you go through, there's a lesson to be learn, a story to be a testimony."
Appropriately said, by a progressive, thriving businesswoman, one who isn't about to let anything or anyone stop her from living her best life.
Never mind that she's from inner city Shreveport.
---
For more information Shreveport, Louisiana-area Businesswoman Raichal Linnear, connect with her via social media at: www.facebook.com/rlthickmadame80. Also, connect with her via other social media platforms at:
---
CONNECT WITH THIS AWARD-WINNING JOURNALIST FOR MEDIA EXPOSURE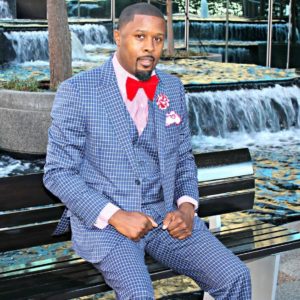 EDITOR'S NOTE: If you are an entrepreneur, business owner, producer, author, athlete, musician, barber, life coach, motivational speaker, cosmetologist, tax preparer, model, or pastor/minister who is seeking exposure and would like to share your story with an in-depth news feature, call Reporter Andre Johnson at 901-690-6587 or Facebook message him under "Andre T. Johnson" for details.
Andre Johnson is the award-winning Founder and Publisher for Making Headline News. A 2000 graduate of the University of Memphis School of Journalism and a former staff reporter of sports for the Memphis Commercial Appeal newspaper, Johnson covers the NBA Southwest Division from Dallas, Texas. To reach Johnson, send email to andre@makingheadlinenews.com or to memphisgraduate@yahoo.com. Also, follow him on Twitter @AJ_Journalist.