---
And let us not be weary in well doing: for in due season we shall reap, if we faint not.
(Galatians 6:9 KJV)
---
GETTIN' SPIRITUALLY FIT
DESTINY STEPS — In the coming weeks, a massive portion of Neiki Jones' vision will ceremoniously come full circle with the release of her first book entitled, "When The Pieces Begin to Fit."

DALLAS — It's doesn't matter what she endured in the past.

It's all working out for the good for Neiki Jones.

Consider, for instance, the immeasurable strides Jones has made as a rising author.

During an interview this week with Making Headline News, Jones spoke intensely about how she has blessed mightily to connect with her long-awaited vision, particularly through her compelling gift as a writer.

"God actually gave me the vision to write a book about three years ago," Jones recalled. "I began to write, then life happened and I stopped."

Fortunately for Jones, a Houston-area author who is a native of Birmingham, Alabama, she was determined not to allow the hustle and bustle of life deter her from moving forward with her God-mandated assignment.

And, in the coming weeks, a massive portion of Jones' vision will ceremoniously come full circle with the release of her first book entitled, "When The Pieces Begin to Fit."
---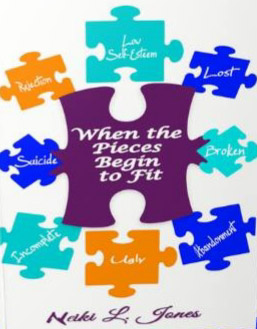 A book that will officially debut on the market on October 10, Jones' "When The Pieces Begin To Fit" is a testament, of sorts, of the solid work she has exemplified in recent years, both in the natural and the spirit.
"In 2018, that is when the dynamic of the content of the book changed along with the title," Jones said.
Despite the name change of her first book, it's safe to assume that Jones' freshman written work will undoubtedly be a thing of beauty.
For starters, this spiritually-empowering and spiritually gut-checking project, by all accounts, is a printed sermon in its own right, given the featured and pivotal message this writer aspires to get across to her reading audience.
---
"The divine message I am sending to the audience through this book is that regardless of what life throws at you that giving up is not an option," explained Jones, sounding very much like a missionary or licensed evangelist. "Also, (you must) not allow fear or people's opinions stop you from reaching your full potential."
---
Let the church say Amen.
But wait. There's more to this awe-inspiring book that figures to be a constant page-turner for those we deem it necessary to purchase it.
"Never let anyone define who you are, and there is greatness on the inside of you," said Jones, offering more of what her readers are in for through her new book. "We all have been purposed with a gift and the gift that is on the inside of you might be dormant, but you must connect to the right source. You have to activate that which is on the inside of you."
---
THUS SAID THE LORD…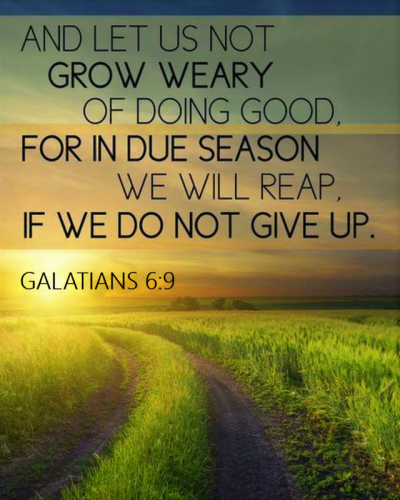 Suddenly, Jones felt compelled to offer a rather intriguing, captivating illustration as it pertains to breaking down her message.
"Just like a battery in our car, when it goes dead, we have jumper cables and have to connect to a battery that has power in order for the car to run," Jones explained. "(We) just have to make sure we are connected to another battery that has power and not another dead battery."
A book she began composing in August 2018, Jones needed just shy of a year to complete "When The Pieces Begin To Fit."
"The (single, most) underlying reason for me to produce this book was to provide hope to those whose lives or situations seem hopeless," Jones said.
As Jones acknowledged, a few of her peers sensed that her book was long overdue.
---
"When I first let others know that I was writing a book, the feedback I received was, 'It is about time,'" Jones said. "So many individuals would tell me that it is time for my story to come out to help others."
Now that her life-enhancing project is weeks away from making its  ceremonious debut, Jones has announced that another book is surely on the horizon, hopefully much sooner than later.
Interestingly, Jones has become a fixture through the ALAYA  Ministries, a nonprofit organization that's accompanied by an acronym, which stands for: Activating Leadership To Accomplish Your Ambitions.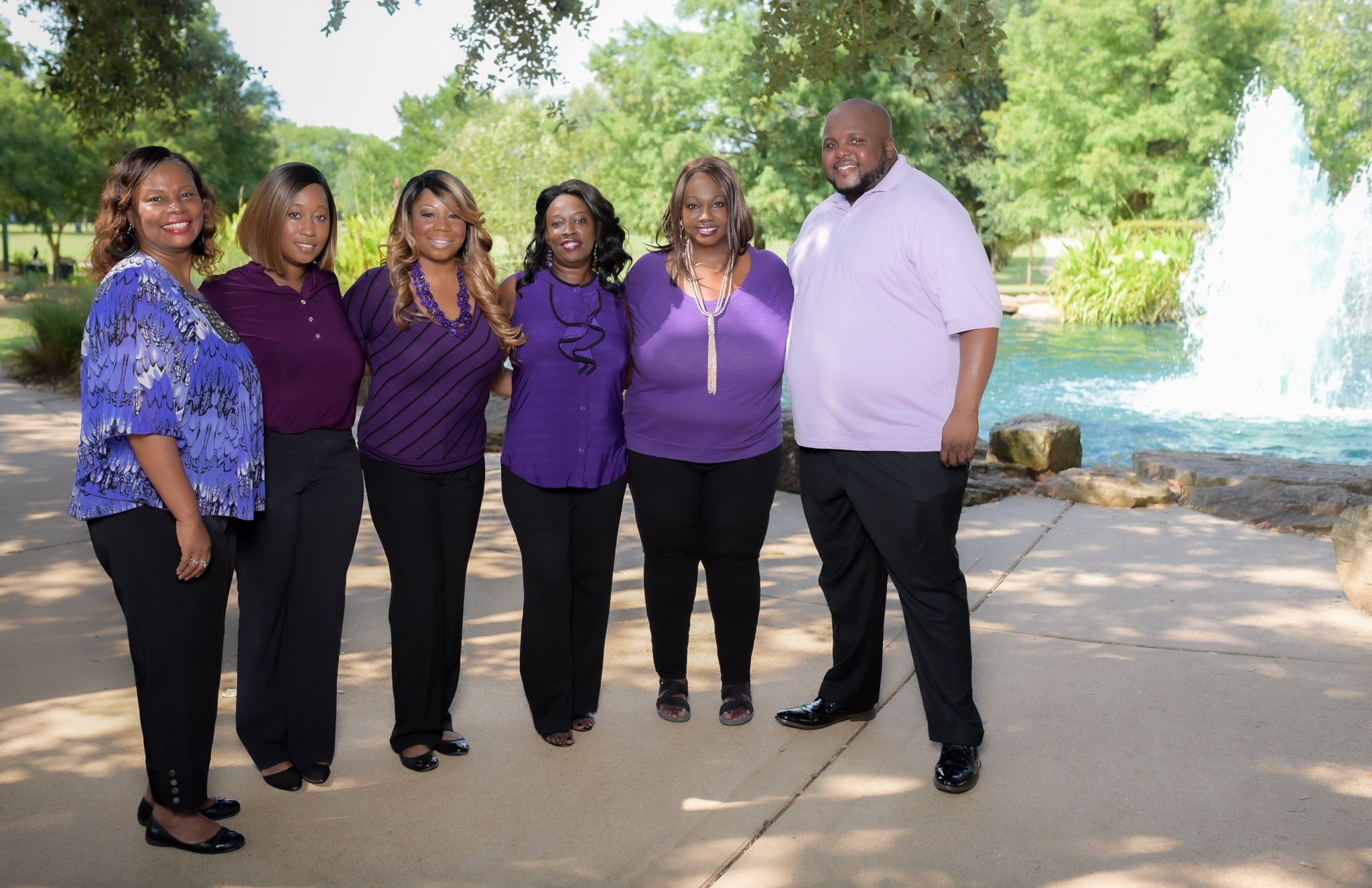 Widely regarded as a broad-based community outreach organization, ALAYA  Ministries' strategic emphasis is dedicated largely to promoting empowerment to women, men and children.
According to organizers for ALAYA  Ministries, this is done by equipping them to achieve leadership skills through support services, personal growth, classes and workshops.
In addition, this allows them to become self-sufficient which, according to ministry officials, is considered unlocking the potential of effective leaders.
As for her book, Jones said: "I want people to know that we all have experienced our 'there' moment, and to be honest, we still might be in our 'there,' but you will come out. In your darkest moments, trust God even more, lean on your faith even more, and see the salvation of the Lord come through for you.
"It is important to understand the season that which you are in," Jones added. "The higher one goes, expect adversity, but know that God is with you and He is carrying you when you cannot carry yourself."
Because at the end of the real day, it'll all work out for your good — something to which this author can greatly attest.
---
For more information on Houston-area Author Neiki Jones, to order her book or to schedule her for a book signing or speaking engagement, call 832.736.4532, or connect with her via social media at: (Facebook): https://www.facebook.com/neikij, (Instagram):

@Neikij

; (Twitter):

@ALAYAministries

; Email her at:

neikij@gmail.com

.
---
CONNECT WITH THIS AWARD-WINNING JOURNALIST FOR MEDIA EXPOSURE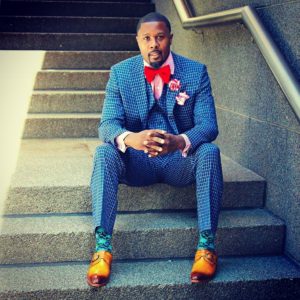 EDITOR'S NOTE: If you are an entrepreneur, business owner, producer, author, athlete, musician, barber, life coach, motivational speaker, cosmetologist, tax preparer, model, or pastor/minister who is seeking exposure and would like to share your story with an in-depth news feature, call Reporter Andre Johnson at 901-690-6587 or Facebook message him under "Andre T. Johnson" for details.
Andre Johnson is the award-winning Founder and Publisher for Making Headline News. A 2000 graduate of the University of Memphis School of Journalism and a former staff reporter of sports for the Memphis Commercial Appeal newspaper, Johnson covers the NBA Southwest Division from Dallas, Texas. To reach Johnson, send email to andre@makingheadlinenews.com or to memphisgraduate@yahoo.com. Also, follow him on Twitter @AJ_Journalist.