---
MAKING HEADLINE NEWS WELCOMES PASTOR HANIQUA HILL
---
Pastor Haniqua Hill's reputation is such that she routinely demonstrates having a heart for people.
To her credit, that is amongst the reasons Hill is going to great lengths to share with the masses a faith-based event that figures to help advance the kingdom unlike never before.
---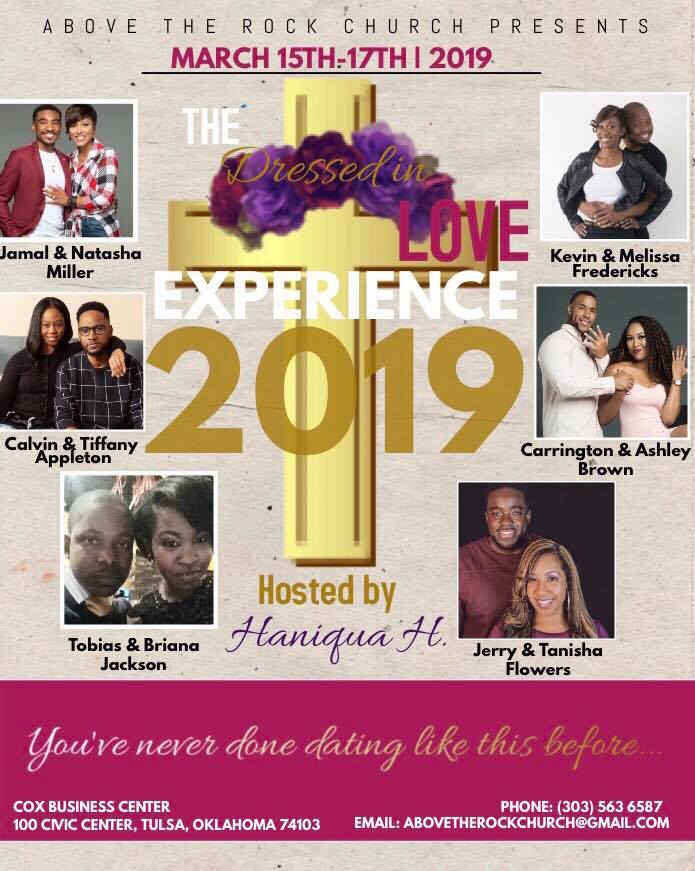 "This event is open to all within the U. S.," Hill, a Tulsa, Oklahoma-area minister, told Making Headline News this week.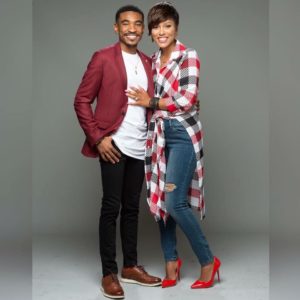 Widely known also as an accomplished motivational speaker and entrepreneur, Hill will host the inaugural The Dressed In Love Experience from March 15-17 at the Cox Business Center in Tulsa, Oklahoma.
Powered by the slogan, "You've Never Done Dating Like This Before," this three-day event will take place at 100 Civic Center in Tulsa and is organized by Hill in conjunction with Above The Rock Church, the institution she founded.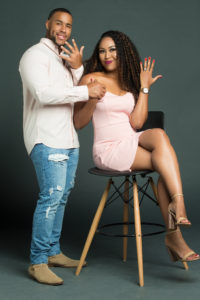 A conference that is available exclusively to singles, Hill and Co.'s chief objectives include, among other things, bringing awareness to interpersonal relational skills, relationship enhancing, etc.
"We believe (this conference) will help in building healthy long-term relationships to decrease the divorce rate and increase the act of marriage throughout the communities," said Hill, explaining the purpose for her inaugural conference.
Hill's The Dressed In Love Experience will be highlighted by six featured married couples (or speakers), each whom will share of their wealth of knowledge through marriage and relationship building.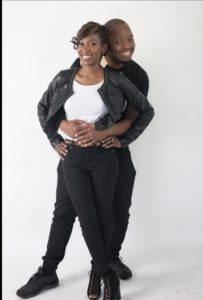 The speakers during Hill's The Dressed In Love Experience are:
Pastor Jamal and businesswoman Natasha Miller, the co-creators of The One University. The Millers' exclusive membership program is comprised of more than 4,000 members for single men and women, who aspire to prepare themselves for marriage. Interestingly, the Millers are widely known for their Facebook love story that was originally posted on YouTube and had ultimately gone viral.

Pastor Carrington and businesswoman Ashley Brown, the co-creators of Ashley's YouTube channel entitled, "AshleyEmpowers." Also, this couple host what is known as the "8:02 GAMETIME," during which they customarily discuss a variety of pertinent issues and concerns, particularly as it relates to dating and marriage.

Comedian Kevin and author Melissa Fredericks of KevOnStage and The Love Hour. The Fredericks are widely known for having co-authored the written document entitled, "25 Tips For A Healthy Marriage."

Pastor Calvin and businesswoman Tiffany Appleton of GodFamilyWorks.com. The Appletons co-authored a pair books: "From Sarah's Daughter To Hagar's Servant" and the "GodFamilyWorks Marriage Mentorship Manual."

Pastors Jerry and Tanisha Flowers the co-founders of Redefined TV. Interestingly, the Flowers have produced several online devotionals and are also co-founders and co-creators of "Wife Academy" and "The Return Of Kings For Men" and,

Tobias and Briana Jackson of Memphis. A Dallas/Fort Worth-area life coach couple who met on social media while simultaneously building careers in Business Development and Network Marketing, Tobias Jackson has been ministering prophetically for more than two decades. His wife, meanwhile, serves as an international business funding specialist, as well as a credit repair maven.
Also, during The Dressed In Love Experience, there will be a black tie dinner for which Hill refers to as "the single hopefuls." During this part of the conference, attendees will be allowed to meet and interact with other singles in a different element, Hill said.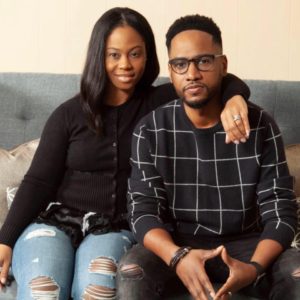 "We will conduct a panel discussion with other married couples, (during which they will explain) how they did it God's way and provide tips and tricks on making their marriage last," Hill said.
On March 16, a workshop will take place, during which the featured guests will discuss with the masses the importance of loving yourself first. In addition, Hill said three of her guest couples will give attendees some hands on tools to dating, communicating, and personal skills.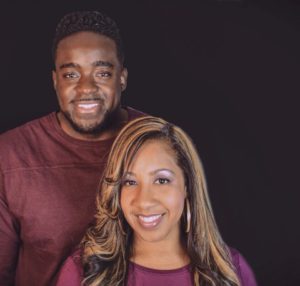 Later that day, the event will resume with a group outing, during which attendees will be afforded the golden opportunity to date each other and, according to Hill, "just have an overall good time."
Hill's inaugural The Dressed In Love Experience will culminate with attendees attending a morning worship service that will be geared toward singles.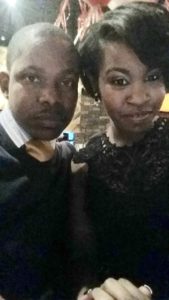 A certified life coach and motivational speaker, Hill is a graduate of Oral Roberts University with a Bachelor of Arts degree in Ministry and Leadership.
---
---
CONNECT WITH THIS AWARD-WINNING JOURNALIST FOR MEDIA EXPOSURE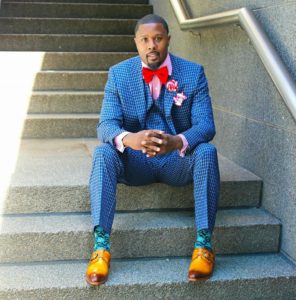 EDITOR'S NOTE: If you are an entrepreneur, business owner, producer, author, athlete, musician, barber, life coach, motivational speaker, cosmetologist, tax preparer, model, or pastor/minister who is seeking exposure and would like to share your story with an in-depth news feature, call Reporter Andre Johnson at 901-690-6587 or Facebook message him under "Andre T. Johnson" for details.
Andre Johnson is the award-winning Founder and Publisher for Making Headline News. A 2000 graduate of the University of Memphis School of Journalism and a former staff reporter of sports for the Memphis Commercial Appeal newspaper, Johnson covers the NBA Southwest Division from Dallas, Texas. To reach Johnson, send email to andre@makingheadlinenews.com or to memphisgraduate@yahoo.com. Also, follow him on Twitter @AJ_Journalist.