HOOK 'EM ROB: Former Texas prep football star Robert Timmons defies toughest of odds, emerges as a flourishing entrepreneur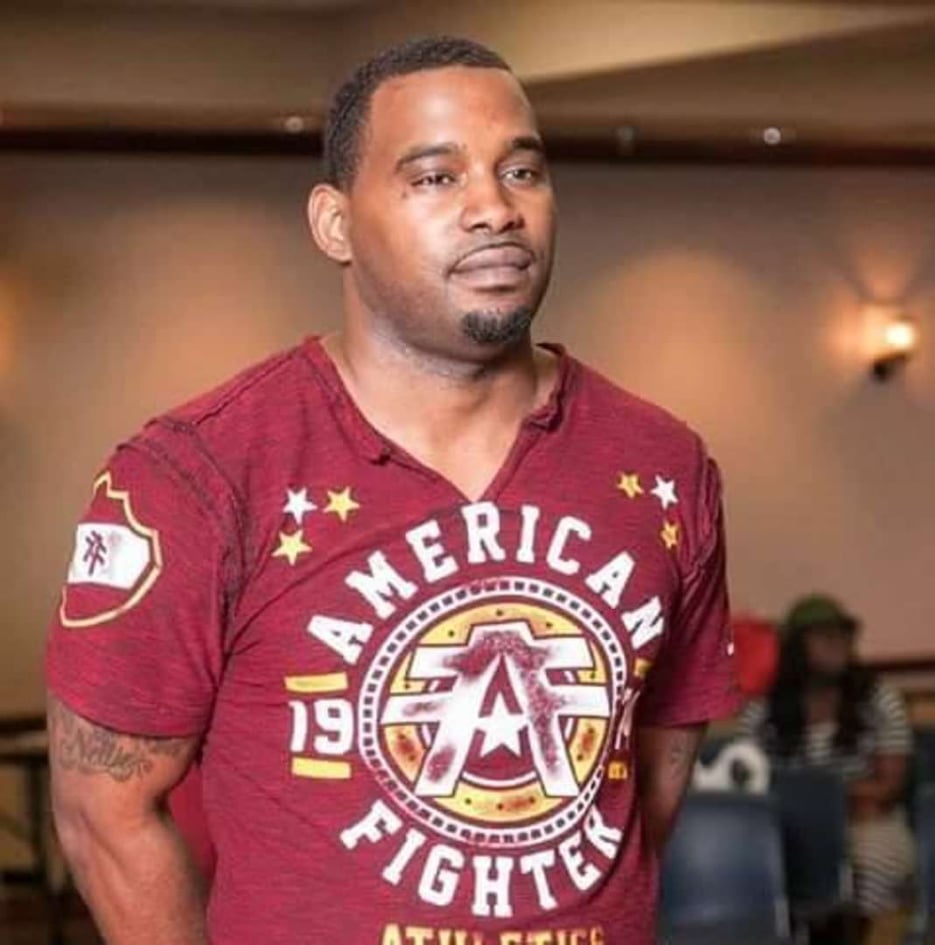 ---
A man's gift makes room for him and brings him before the great. (Proverbs 18:16 ESV)
---
FIRST AND

GOALS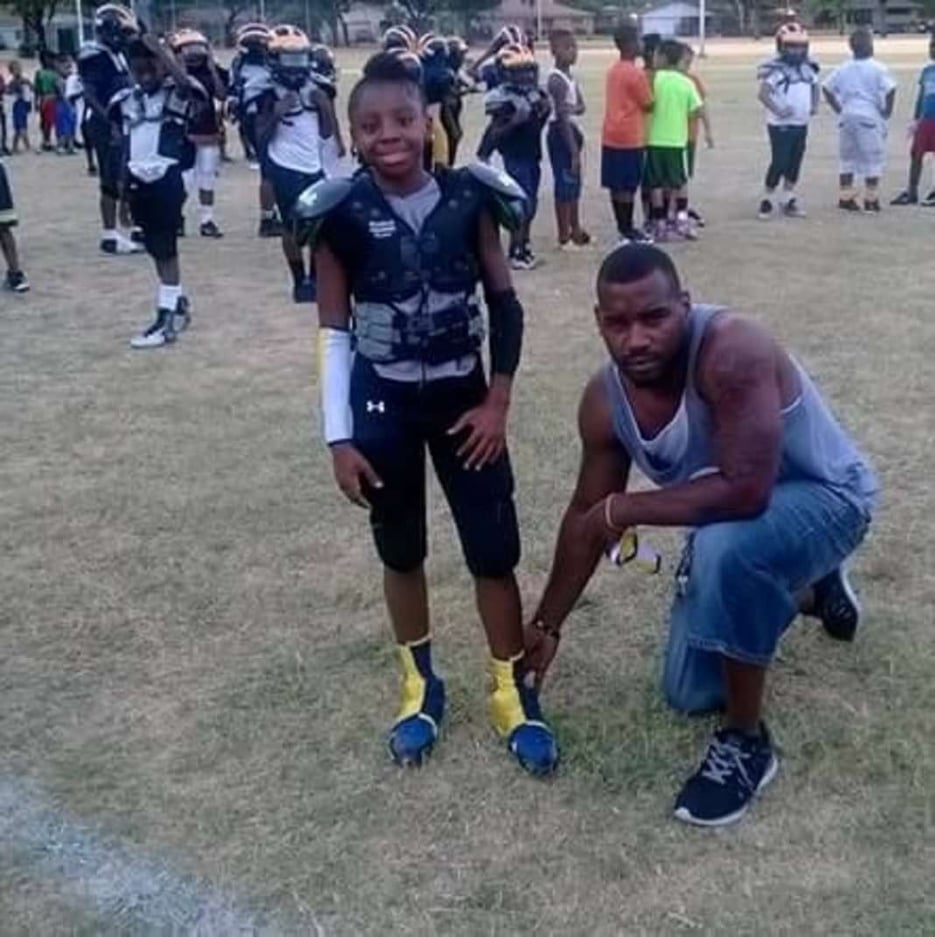 ---
DALLAS — For years under Texas' ever-so-popular, tradition-rich Friday night lights, Robert Timmons had emerged as arguably one of the most sought-after prep football prospects as the catalyst for Flower Mound's Marcus High, a stint that had ultimately given way to the 6-foot-2 wideout inking a National Letter of Intent to play at the University of Texas.
Nowadays, Timmons is executing figurative routes by way of his fervent rise as an accomplished entrepreneur.
"I've done a lot of people's designs," Timmons wrote Sunday morning in a Facebook post that was accompanied by a gallery of images that displayed some of his best work.
A native Texan who grew up in the historic Oak Cliff district of Dallas, Timmons, 37, is the mastermind behind Taktikal Ink Apparel, his Dallas/Fort Worth-based venture that has become a notable nationally-acclaimed hub for providing a wide range of sports apparel, patent pending on clear covers, as well as uniquely assembled cover designs that Timmons created on his own.
"I came up with a (variety of) designs for men, women, and kids' fashionable clothes," Timmons told Making Headline News during a weekend interview.
To his distinctly unique credit, Timmons' rise to emerging as a thriving, progressive entrepreneur comes amid humble beginnings.
---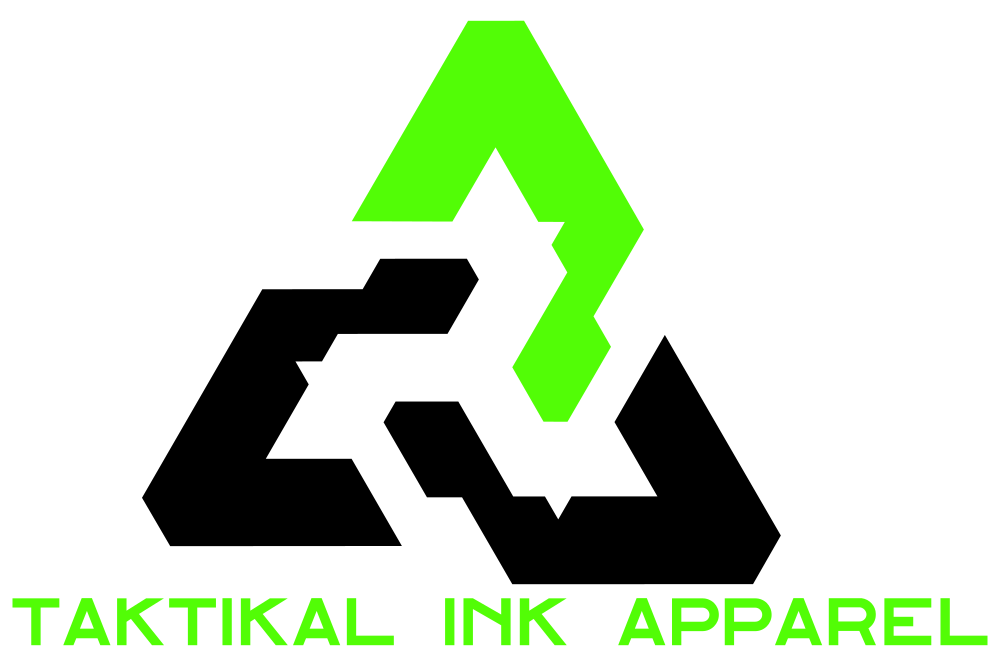 ---
For starters, Timmons is a product of inner-city Dallas and, to his credit, he deemed at essential during his youth to use competitive football as an outlet for the betterment of his life.
Fortunately for Timmons, who starred at Dallas Roosevelt High for two seasons before ultimately taking his immeasurable football skills to Marcus High for his junior and senior campaigns, he inked a National Letter of Intent in July 2003 to play at Texas, choosing the perennial national power Longhorns over Florida State, Miami, Georgia Tech, and fellow Big 12 member Colorado, according to a report by Rivals.com.
---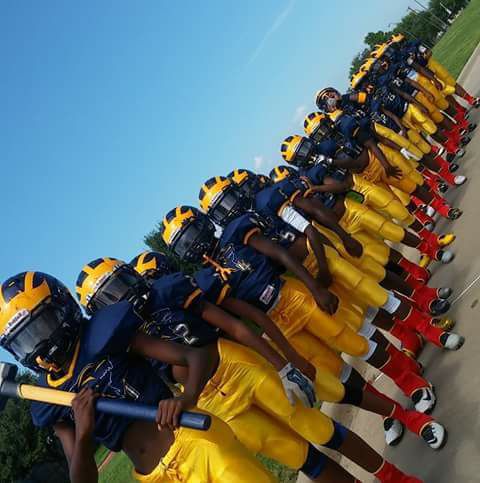 ---
Having clocked in at 4.46-second in the 40-yard dash as a blue-chip prospect, Timmons was highly regarded as one of nation's premiere wideouts by a number of college recruiting analysts.
 "I grew up a Texas fan," Timmons told Rivals two days before officially signing with UT. "They might have an early edge. It's the whole atmosphere down there at Texas. They're always putting players in the pros and they're always on TV."
Unfortunately for Timmons, a rash of injuries, coupled with his unsatisfactory performance in the classroom, reduced his effectiveness, thus leading to his unceremonious departure from Austin after a freshman campaign in which he amassed six passes for 44 yards.
Not to be outdone, Timmons would eventually enroll at Division II member Texas A&M Commerce, where he was a walk on for the Lions of the Lone Star Conference.
---
NEED NATIONAL MEDIA EXPOSURE? CALL TODAY

: 

901.690.6587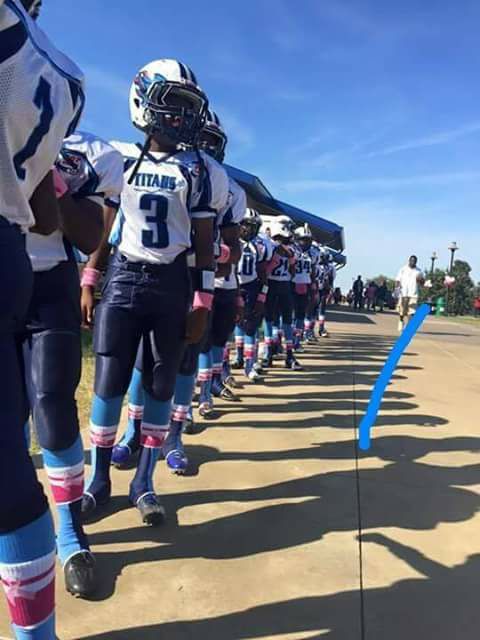 ---
Eventually, though, Timmons had come to grips with the notion that it was time to continue life without competitive football.
Today, he is a resourceful and successful entrepreneur, one who's still having an active role and integral impact on the local football circuit. Only this time, however, he routinely goes to great lengths to ensure that athletes are decked out in the finest apparel on the market.
When asked how his competitive drive in life has helped propel him for such a progressive and profitable business venture, Timmons was rather forthright and direct, to out it more precisely.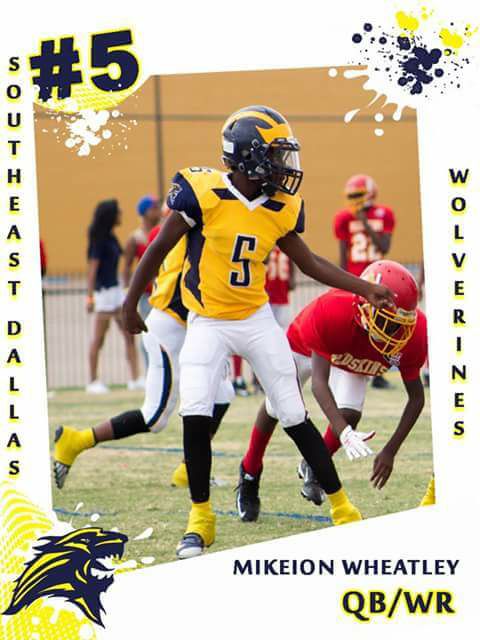 ---
"It has taught me to never give up," Timmons said. "In every loss, there is a lesson to be learned."
Interestingly, Timmons is steadily making a strong case that his heroics as fashion designer could ultimately transcend into a household name, considering Taktikal Ink Apparel has made its presence felt in a number of establishments across the U. S., most notably New York, Florida, California, Georgia, Louisiana, Texas, and Washington state, among other markets.
Years removed from turning heads on the gridiron, Timmons doesn't take lightly the notion that he's still being blessed mightily to witness his gift make room for him, all the while placing him before great men.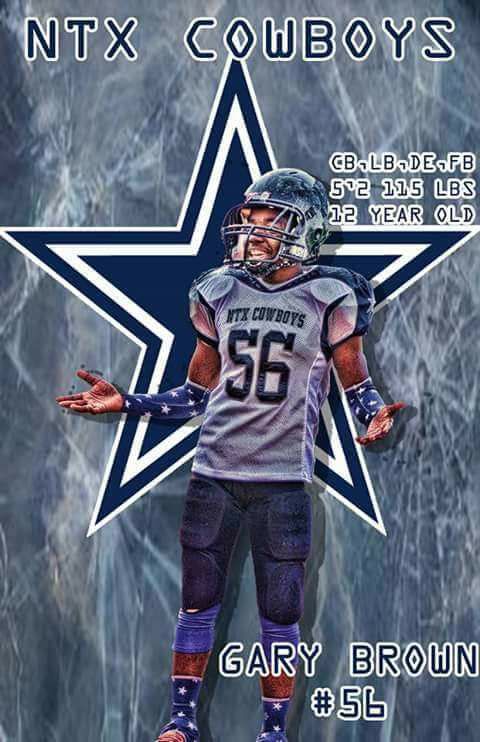 ---
Today — just like his days as a prep football star — the sky's undoubtedly the limited for the Timmons, the face of Taktikal Ink Apparel who doesn't shy away from the notion that he's destined to get his products in front of high profile professional athletes and franchises.
Much sooner than later.
"I've been perfecting my profession for the past five years," Timmons said. "(My personal mission for doing this is) to give kids confidence through fashion. I want to help build the moral within by taking my craft to kids all around."
He'll certainly be afforded that golden opportunity when he hosts a football combine in late July, during which Timmons will launch his sports apparel line while placing a special emphasis on his newly-assembled cleat covers, he announced.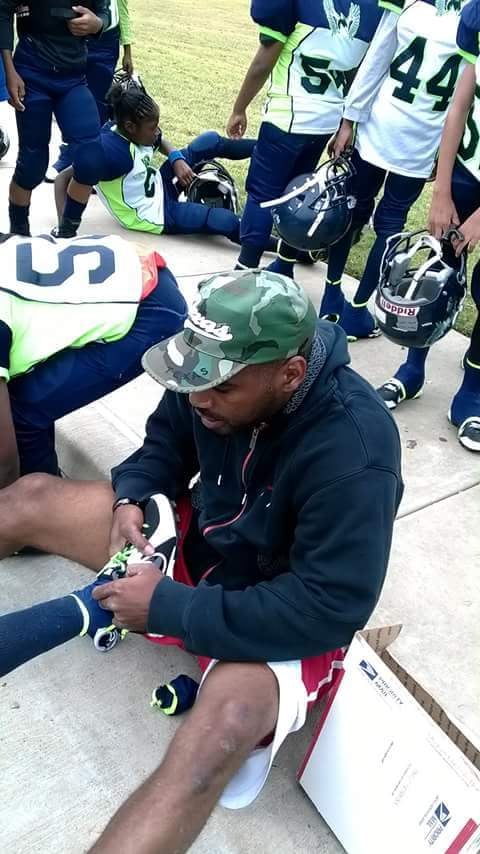 ---
All things considered, Timmons would be the first to admit that he's grateful of the fact that he never gave up on his dreams, particularly during a time when so many had written him off.
Talk about hauling in a figurative touchdown in this thing called life.
---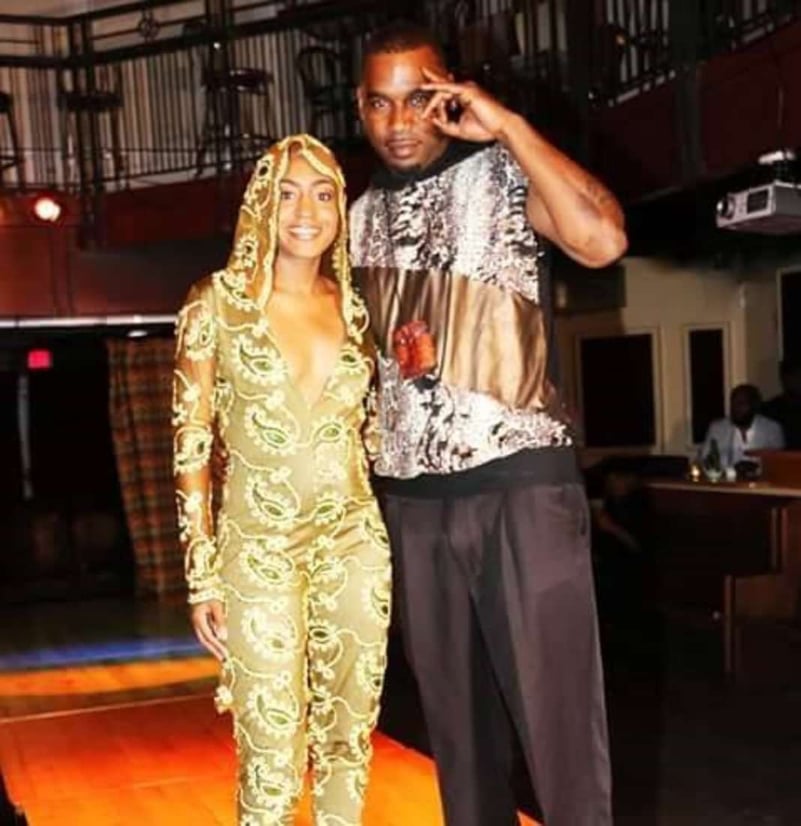 ---
"Due to my tough upbringing and then the lack of inspiration in my community, it was hard to come by positive influencers, so to have someone telling you that you can be successful while your surroundings are negative is a rare find," Timmons said. "I want to be that rare find in everyone's eyes (whom I cross paths with).  Having that person to give you the motivation that you can do whatever you want to be happy and successful is what kids and adults need to hear."
Appropriately and eloquently said by this former prep football star whom, to his credit, coupled with his divine purpose, has managed to pull off a memorable comeback for the ages, all the while executing figurative routes by way of his fervent rise as an accomplished entrepreneur.
---
WATCH TIMMONS IN ACTION AT TEXAS
---
For more information about Dallas/Fort Worth Businessman Robert Timmons of Taktikal Ink Apparel, to order his products or to schedule him for a public appearance connect with him via social media at Facebook: https://www.facebook.com/robert.timmons.9; Instagram: https://www.instagram.com/timmonsrobert/?hl=en. Send email to:

robert@taktikalink.com

.
---
CONNECT WITH THIS AWARD-WINNING JOURNALIST FOR MEDIA EXPOSURE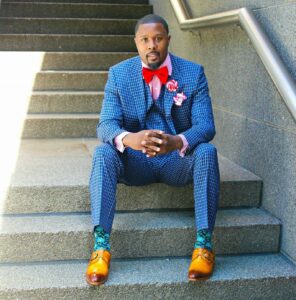 EDITOR'S NOTE: If you are an entrepreneur, business owner, producer, author, athlete, musician, barber, life coach, motivational speaker, cosmetologist, tax preparer, model, or pastor/minister who is seeking exposure and would like to share your story with an in-depth news feature, call Reporter Andre Johnson at 901-690-6587 or Facebook message him under "Andre T. Johnson" for details.
Andre Johnson is the award-winning Founder and Publisher for Making Headline News. A 2000 graduate of the University of Memphis School of Journalism and a former staff reporter of sports for the Memphis Commercial Appeal newspaper, Johnson covers the NBA Southwest Division from Dallas, Texas. To reach Johnson, send email to makingheadlinenews@gmail.com or to memphisgraduate@yahoo.com. Also, follow him on Twitter @AJ_Journalist or Instagram at @makingheadlinenews.