A THING OF BEAUTY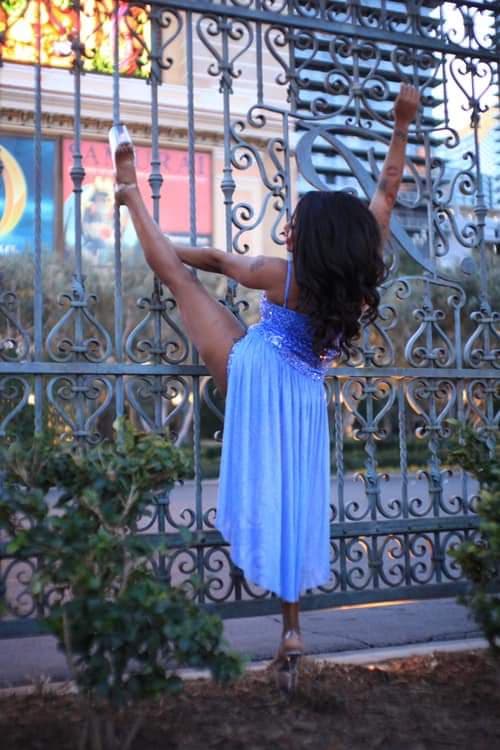 DALLAS — Please don't get it twisted.
When it comes to pole fitness, Kyjione King would be the first to enlighten the masses that there are a slew of life-enhancing, confidence-building benefits surrounding an ever-so-popular activity that will soon become a sport in the Olympics.
That's not all, said King, the founder and CEO of Kiki Dance Studio LLC told Making Headline News this week.
"(This kind activity) is kid friendly," King said.
---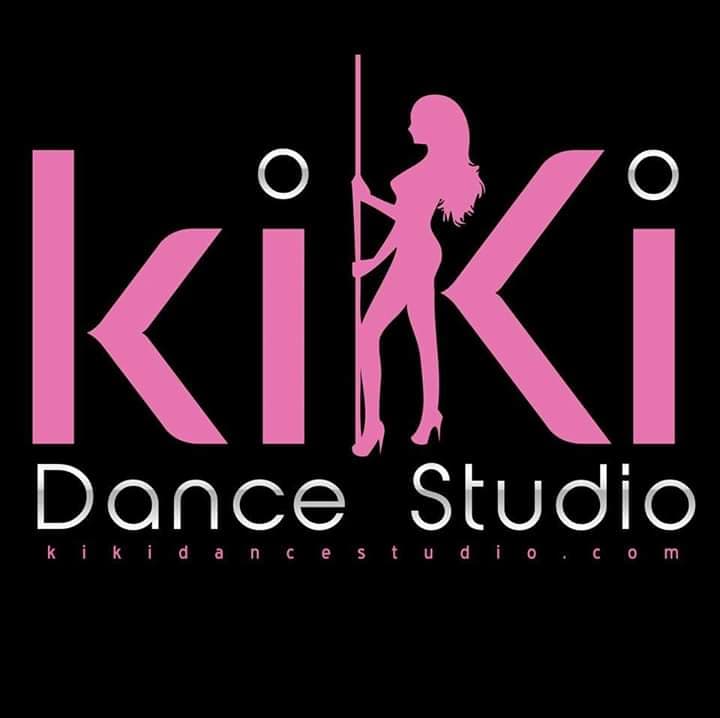 To grasp a thorough concept of why King's divine purpose is connected largely to a pole fitness adventure that is steadily attracting more of a global presence, look no further than the assortment of hurdles about which she had to clear, particularly during her youth.
For years, King, 31, admittedly had struggled with low self-esteem and, as she put it forthrightly, "I definitely know how those who don't feel as confident. I can relate."
That certainly isn't the case today for King, a Jonesboro, Arkansas-based businesswoman, who's widely known also as a certified fitness group trainer through the American Sports and Fitness Association.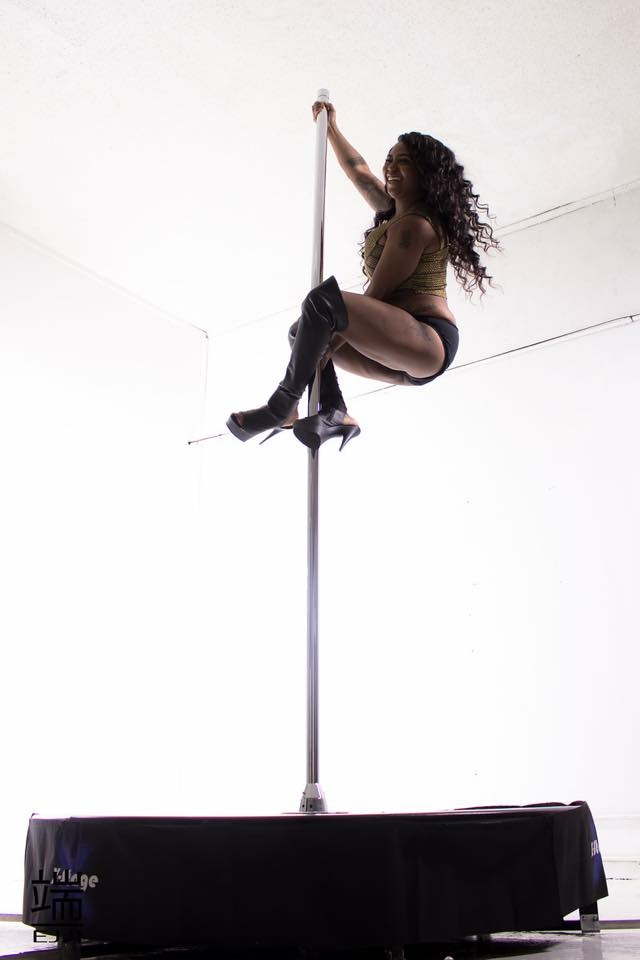 A native of Blytheville, Arkansas, King's Kiki Dance Studio is located at 721 South Gee Street, Unit A, in Jonesboro.
As for King's progressive, thriving business venture, Diverse Pole Fitness studio customarily offers a variety of exercises with the pole as a strategically unique way to build strength and confidence while focusing on weight loss.
"We believe that pole fitness will provide a healthier and longer life," said King, whose experience in her selected industry spans roughly five years. "Pole fitness helps with your psychological and emotional health in reducing stress."
Most importantly, King acknowledged, her company is committed to providing its clients with a safe and clean studio.  "Our mission is to provide a warm, supportive, and creative atmosphere to satisfy customers through core conditioning, flexibility training, and pole fitness," King said. "Kiki Dance Studio is a place where you can feel comfortable and attractive, while increasing your self- confidence and self-esteem."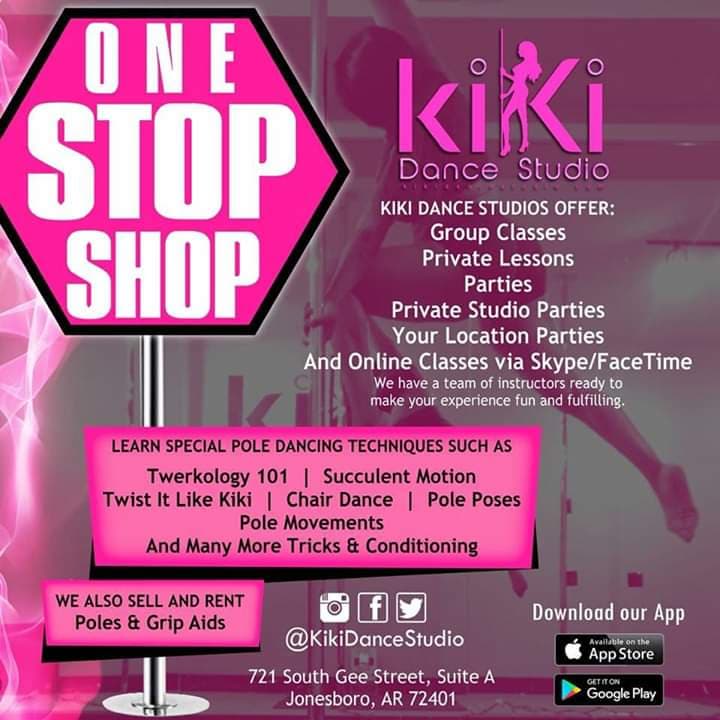 All things considered, media pundits worldwide are starting to become knowledgeable of just how much pole fitness essentially has become a globally-acclaimed activity, not to mention a way of life for many who have come to embrace what undoubtedly is a beloved sport.
According to a report at https://www.lifehack.org/, when people hear about fitness and the health benefits of different forms of workouts, they seldom think about pole dancing as a viable option. Much like some popular Latino dances like tango, which started out in shady back alleys of poor neighborhoods only to later gain popularity across the globe, pole dancing has quickly become a very popular form of exercise and even a competitive event, according to the Life Hack report.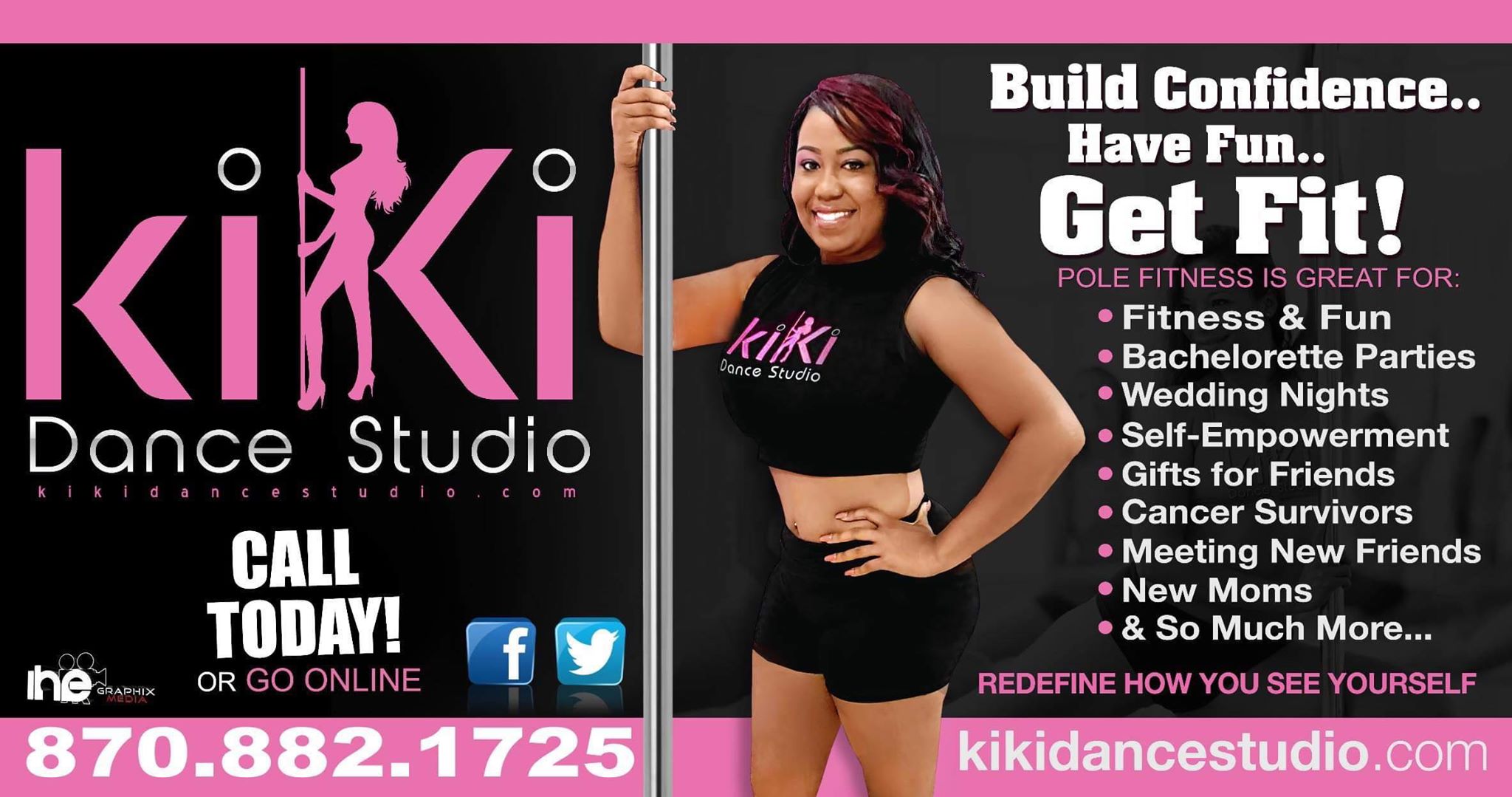 That's not all.
According to the Life Hack report, not only is pole fitness a great way to embrace your inner sexiness, but it also has numerous health benefits that shouldn't be overlooked.
King, whose Kiki Dance Studio is three years removed from having gone into operations, was especially appreciative of the fact that the mainstream media is starting to observe pole fitness for what it is: a credible and effective way to help with your psychological and emotional health in reducing stress.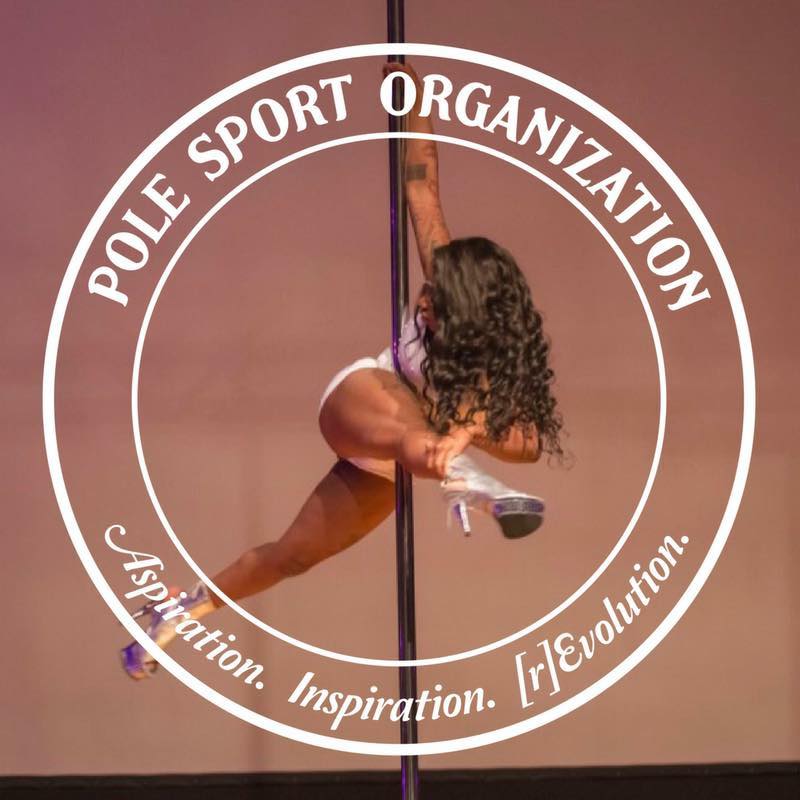 ---
"My personal mission for doing this work is to build confidence and improve the health in every woman that I encounter," said King, whose immeasurable talents through pole fitness have been discovered in a variety of places around the countries.
---
"Our facility offers a variety of different classes such as 'Twist It Like Kiki,' which is sensational flexibility training class as we focus on targeting key areas of the body to gain and improve your flexibility and mobility.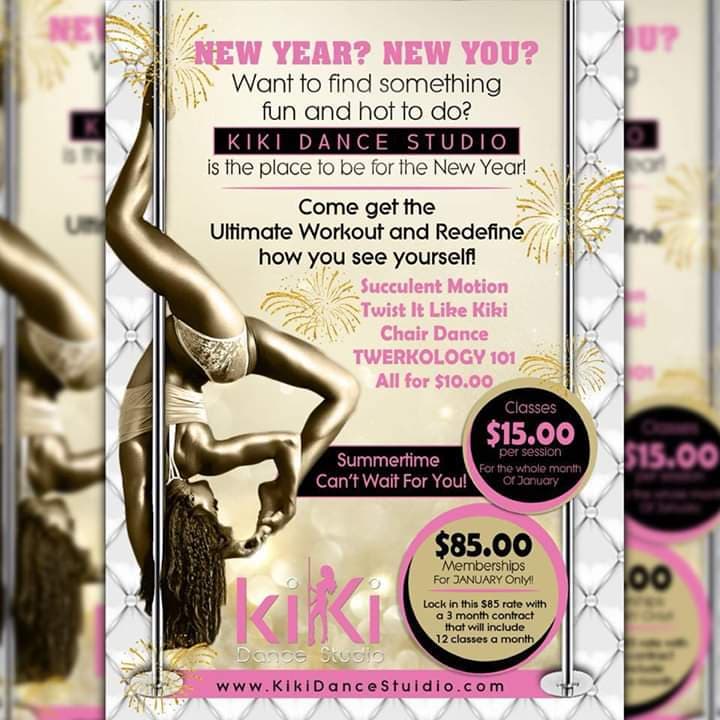 In addition, King's studio offers what is known as Pole Body Bootcamp, which is deemed an "intense powered workout," she said.
"We also offer Succulent Motion, which is one of the most important parts of a pole dance routine, because it gives you a break between exhausting and challenging pole moves and holds, as well as gives more room for expressive dancing," King explained. "It allows you to freely move your body in a more creative and expressive way so that your dance works with the music lyrics and not against it."
As King acknowledged, her rise to becoming the pole fitness industry's best kept secret stemmed from her past struggles with getting her weight under control.
It wasn't long thereafter that pole fitness had ultimately emerged as her passion, which connected her with her vision, which connected her with her purpose. Her divine purpose, that is.
Look at her today, basking in the glory of her element unlike never before — which, to her credit, is a far cry from those days she found herself struggling to outlast self-esteem.
"I was inspired by taking a class myself for weight loss," King said. "I use to weigh 223 pounds at the time and seen how it was such a fun workout, and even the warm-ups were dynamic. I pushed and pushed, even my children encouraged me to do so as they pole as well, and we offer 'Mommy and Me' classes."
---
WE'RE ALL IN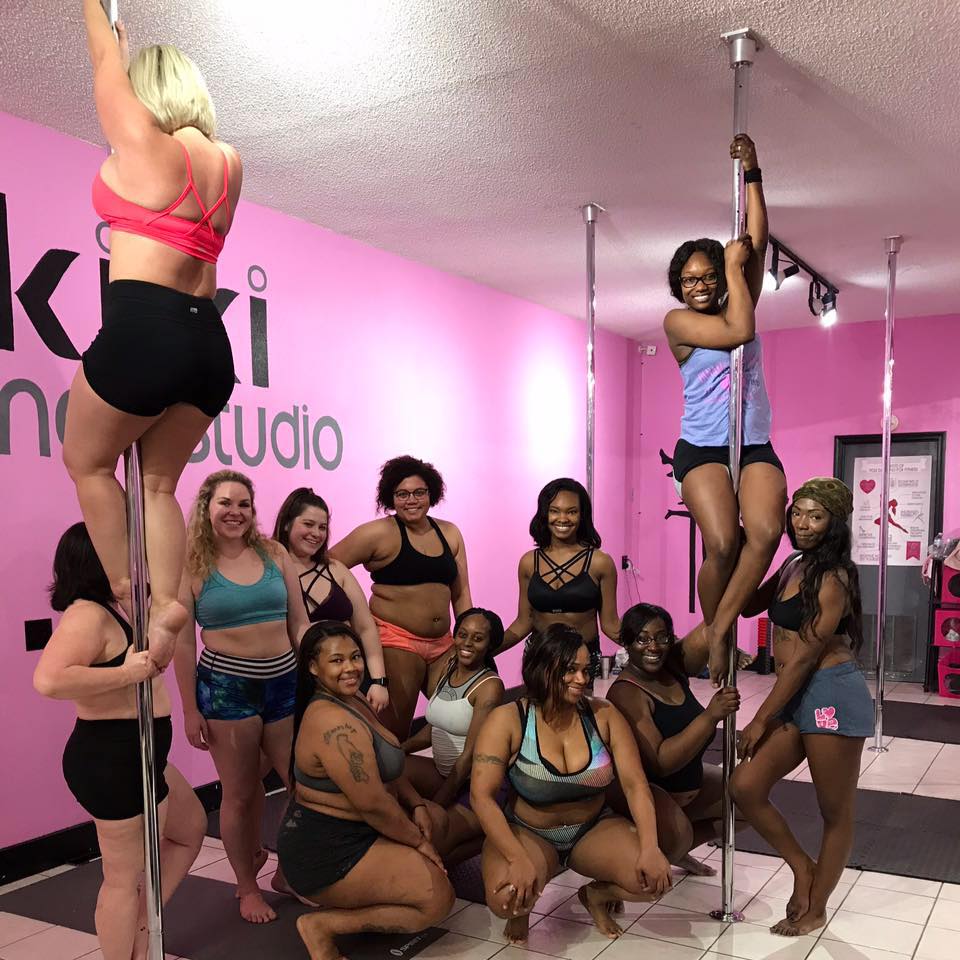 At the end of the real day, all that matters for this accomplished Mid-South-area entrepreneur is that she's gone to her great lengths to defy arguably the grandest of odds, a journey that ultimately steered her to her destiny.
"I had gone through a horrible divorce and I needed to find myself again," said King, a certified CPR and first aid certified specialist whose community service includes having participated in the 2018 Black Beach in Biloxi, Mississippi, the Jonesboro Salvation Army's Toy Drives for Christmas, as well as having sponsored the 2017 Kids Day Jonesboro.
"I completely lost who I was, and once I began taking these classes, I felt undefeated and seen a total transformation of myself. I was so amazed, and ever since then, it's been constant self-motivation and determination."
So don't get it twisted.
---
For more information about Jonesboro, Arkansas Businesswoman Kyjione King of Kiki Dance Studio LLC, or to schedule her for an appearance or speaking engagement, call the studio at 870.882.1725. Also, send email to: kikidancestudio@gmail.com.
---
CONNECT WITH THIS AWARD-WINNING JOURNALIST FOR MEDIA EXPOSURE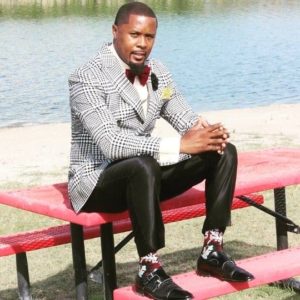 EDITOR'S NOTE: If you are an entrepreneur, business owner, producer, author, athlete, musician, barber, life coach, motivational speaker, cosmetologist, tax preparer, model, or pastor/minister who is seeking exposure and would like to share your story with an in-depth news feature, call Reporter Andre Johnson at 901-690-6587 or Facebook message him under "Andre T. Johnson" for details.
Andre Johnson is the award-winning Founder and Publisher for Making Headline News. A 2000 graduate of the University of Memphis School of Journalism and a former staff reporter of sports for the Memphis Commercial Appeal newspaper, Johnson covers the NBA Southwest Division from Dallas, Texas. To reach Johnson, send email to andre@makingheadlinenews.com or to memphisgraduate@yahoo.com. Also, follow him on Twitter @AJ_Journalist.